This post may contain affiliate links. Please read our privacy policy.
What is Thyme?
Thyme is an herb, popular in a number of countries and cuisines, but we most often think of it connected with European cooking, particularly the cuisine of the Mediterranean. (Apparently ancient Romans considered the herb a symbol of bravery and strength and wore it pinned to their garments before battle — hard to imagine an herb sprig inspiring fear on the battlefield, but kind of fun to envision these burly guys racing into combat with a bit of an herbal aroma floating around them.)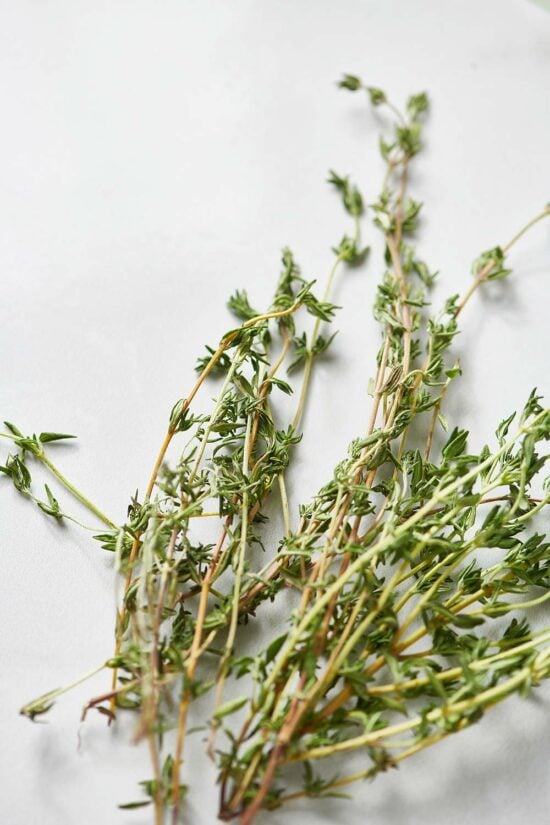 In its dried form, it is the main ingredient in the classic French herb combination Herbes de Provence as well as Za'atar, which is a ubiquitous Middle Eastern spice blend.
What Does Thyme Look Like?
Fresh thyme has small leaves that grows in clusters on very thin stems. The leaves in a bottle or package of dried thyme are even smaller, as the already little leaves shrink when they are dried.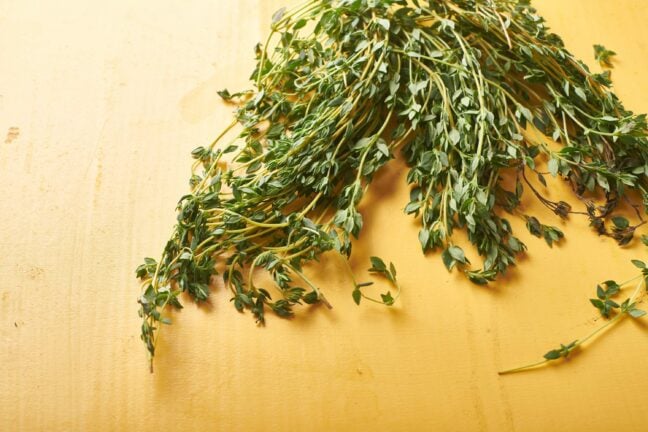 What Does Thyme Taste Like?
The taste is very concentrated and herbal in flavor, with sharp grassy, woodsy, and floral notes. Basic dried thyme and fresh thyme taste nearly identical, but dried thyme (like all dried herbs) is more potent than fresh (see substituting dried thyme for fresh below). There is also a variety of thyme which is called lemon thyme, and as you would expect it has a lemony undertone.
How to Substitute Dried Thyme for Fresh Thyme
Dried thyme can be substituted for fresh in many recipes, especially any recipes that are cooked. Use 1 teaspoon of dried thyme for 1 tablespoon fresh, so a 1:3 ratio of dried to fresh thyme. For recipes and dishes that call for fresh thyme that not are cooked, sometimes it's ok to sub in dried, sometimes not.
The best rule of thumb is just to think about how the herb is being featured in the food. If it's blended into a marinade, for instance, dried is probably fine, but if you are sprinkling it over a bruschetta then pick another fresh herb if you don't have fresh thyme, or possibly just skip it.
Substituting Other Herbs for Thyme
Thyme's flavor is distinctive, but often fresh rosemary, sage, basil, oregano, marjoram can be substituted for it in various recipes, because their flavor usually is compatible with the same kinds of recipes thyme is used in. Rosemary and sage are a bit stronger in flavor, so you may want to use a bit less, and taste and adjust as you like.
Where To Find Thyme
Fresh thyme is found in the fresh produce section of supermarkets. Dried thyme is found in the baking aisle with the other dried herbs and spices.
How to Choose Fresh Thyme
Fresh thyme may be sold in bunches (particularly at farmers' markets) or in small plastic containers. See below for how to store it once you bring it home. Avoid bunches with browned leaves or leaves that look shriveled, dried or damp.
How To Prepare and Cook with Thyme
Thyme (fresh and dried) pairs well with meats of all kinds, chicken, stews, soups, eggs, pastas, vegetables and beans. Fresh thyme is nice with fish and seafood. Think of thyme when you are making lasagna, sautéing or roasting vegetables, roasting chicken, pork, lamb, or beef, and making any sort of potato dish.
How to Cook with Thyme: Here's everything you need to know about how to buy, store, prepare, and cook with fresh thyme. Plus 10 fresh thyme recipes.

Tweet This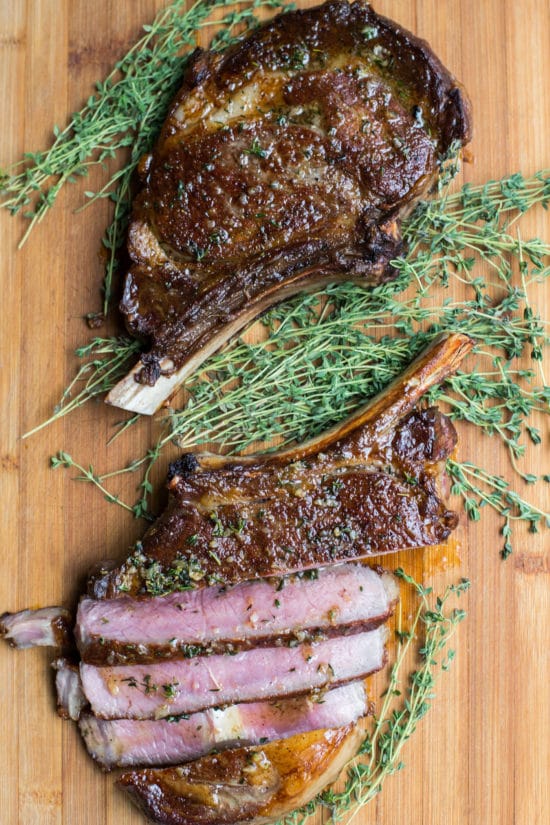 If a recipe calls for a fresh "sprig" of thyme, the leaves and stem should be kept intact. When added to recipes in this way, the leaves usually fall off during cooking and the stem can be removed prior to serving. If a recipe calls for a teaspoon or another measurement of "fresh thyme," the leaves need to be pulled off of the stem.
To remove the leaves from the stem, slide your fingers down the stem while holding the top, which will pull off the leaves as you go. Fresh thyme leaves are so small that they usually do not need to be chopped.
Unlike some other fresh herbs, fresh thyme can be added early on in the recipe. The flavor will continue to develop as the dish cooks, rather than dissipating as with some other herbs.
How to Store Thyme
Fresh thyme will last for at least a week if you wrap it in a slightly damp paper towel and then place the bundle in a sealable plastic bag or container. Place it in the crisper drawer for even better storage conditions (it's less cold there than in the back of the fridge).
Dried thyme, like all dried herbs, should be stored in a sealed container in a cool dry place.
Also See How to Cook Other Fresh Herbs!
Other Recipes with Fresh Herbs:
---
Fresh Thyme Recipes:
Here are some recipes that use fresh thyme.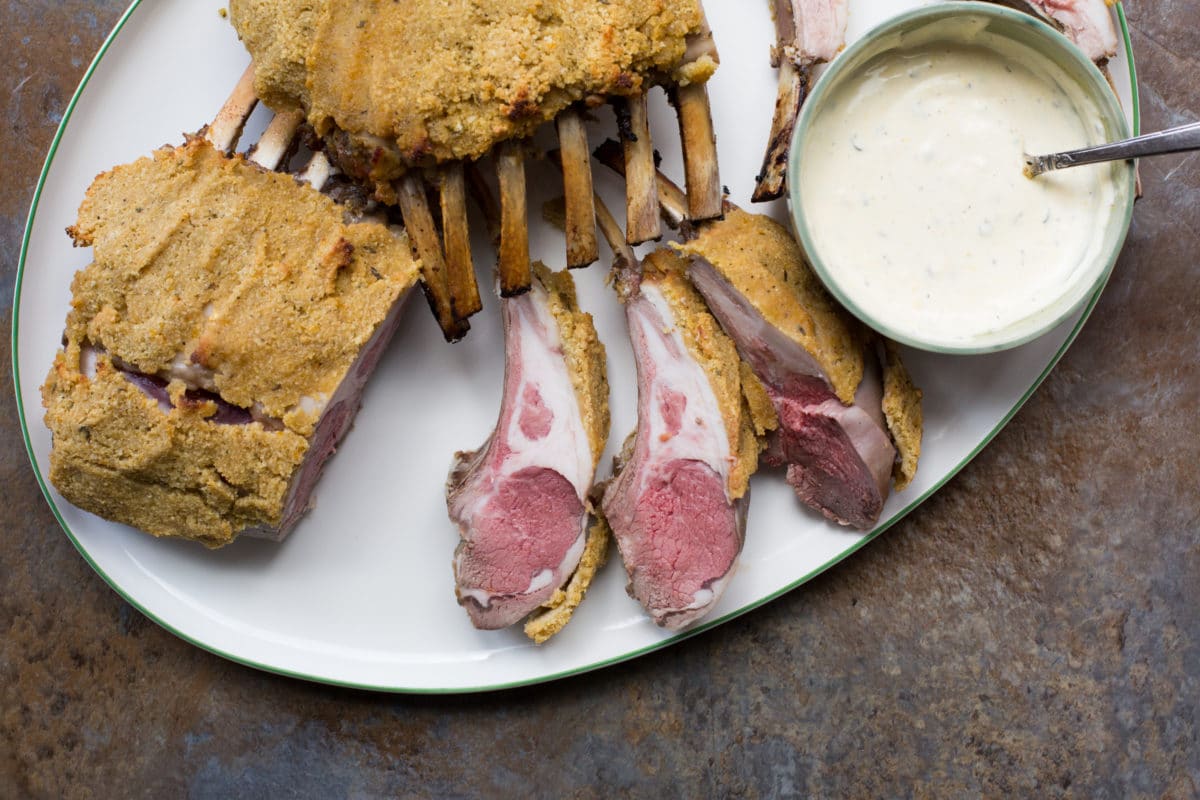 A special occasion calls for a nice rack (ba bum bump).
---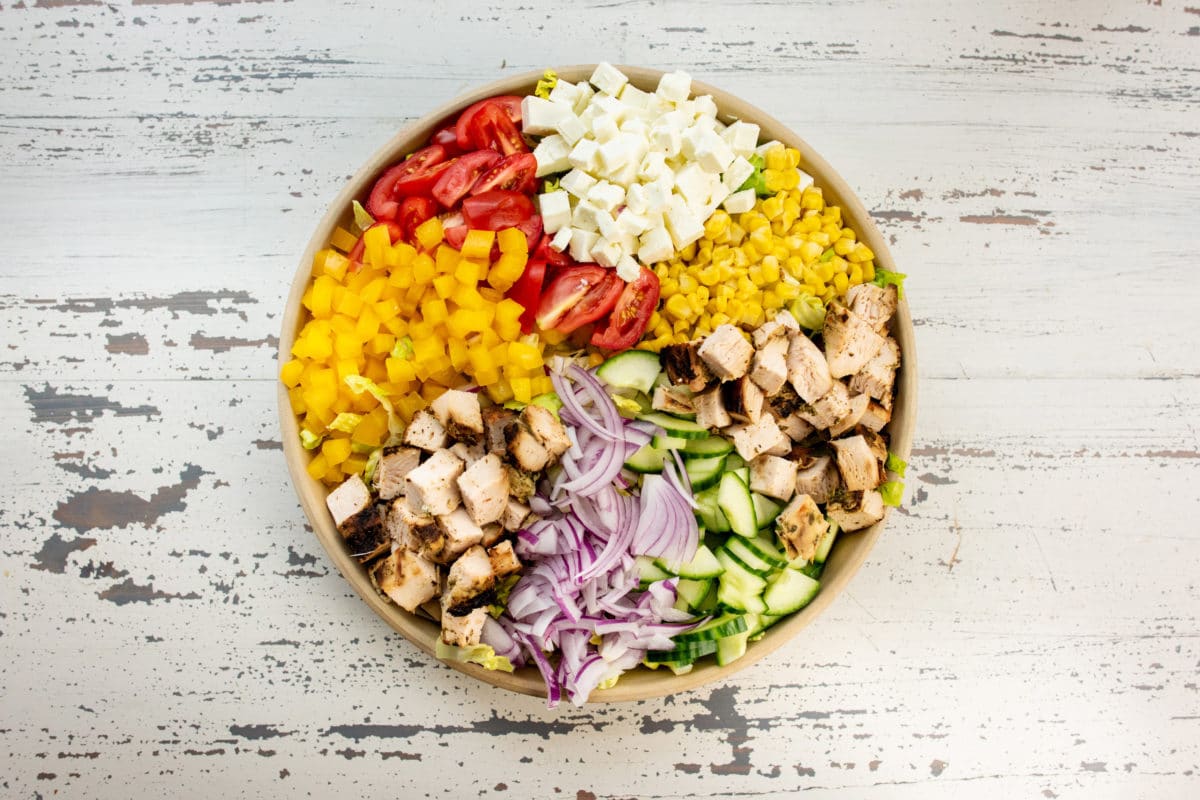 This was one of the best lunches ever, just that perfect chopped salad.
---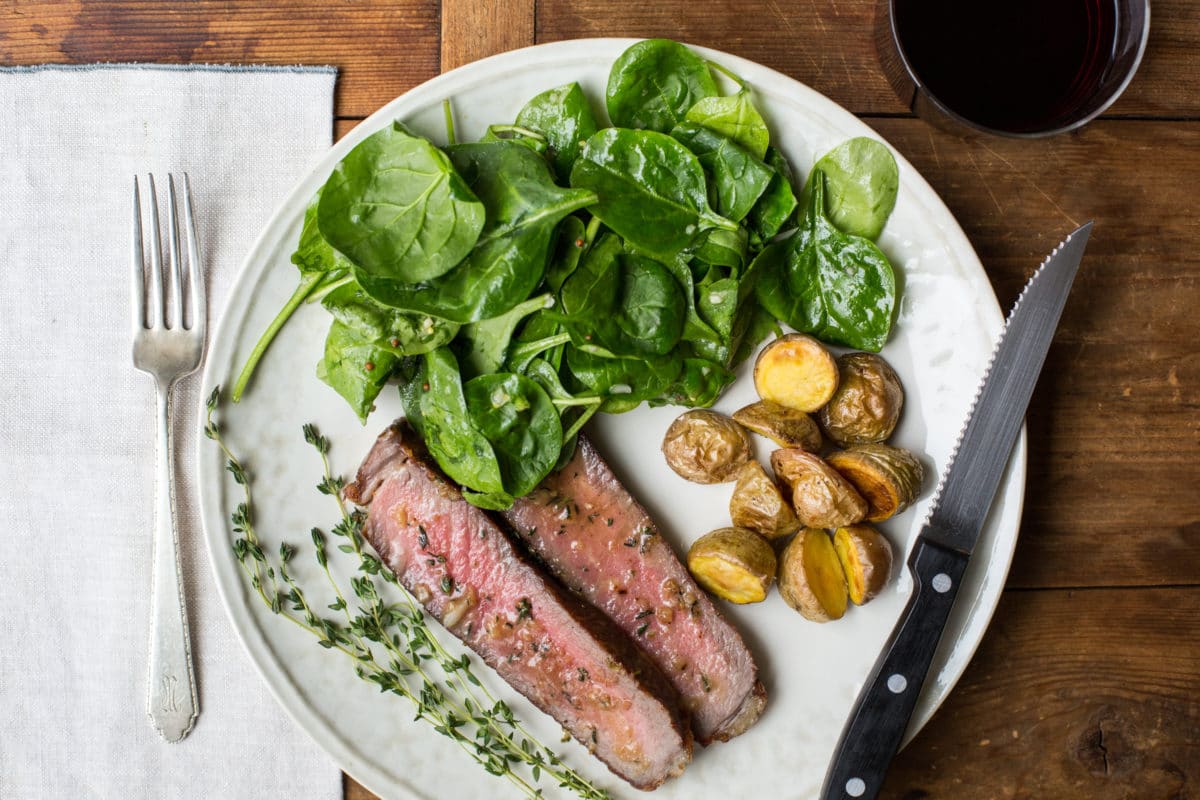 Plus 5 Tips for Cooking a Perfect Steak
---
This incredibly simple and economical roast eye of round beef recipe with thyme and rosemary has a terrific flavorful crust, and tender, pink, juicy meat inside.
---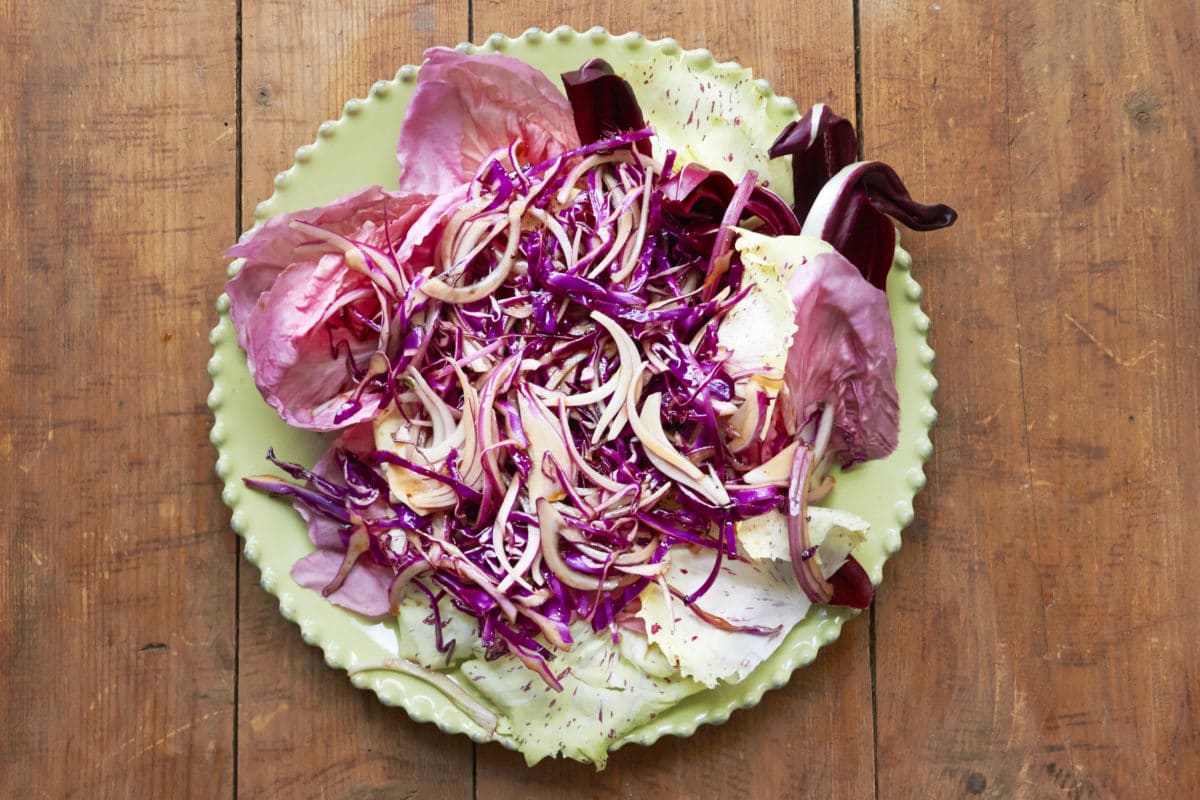 Red is the new green.
---
This is a perfect potato salad, all-American and old-fashioned in the best sense of the word.
---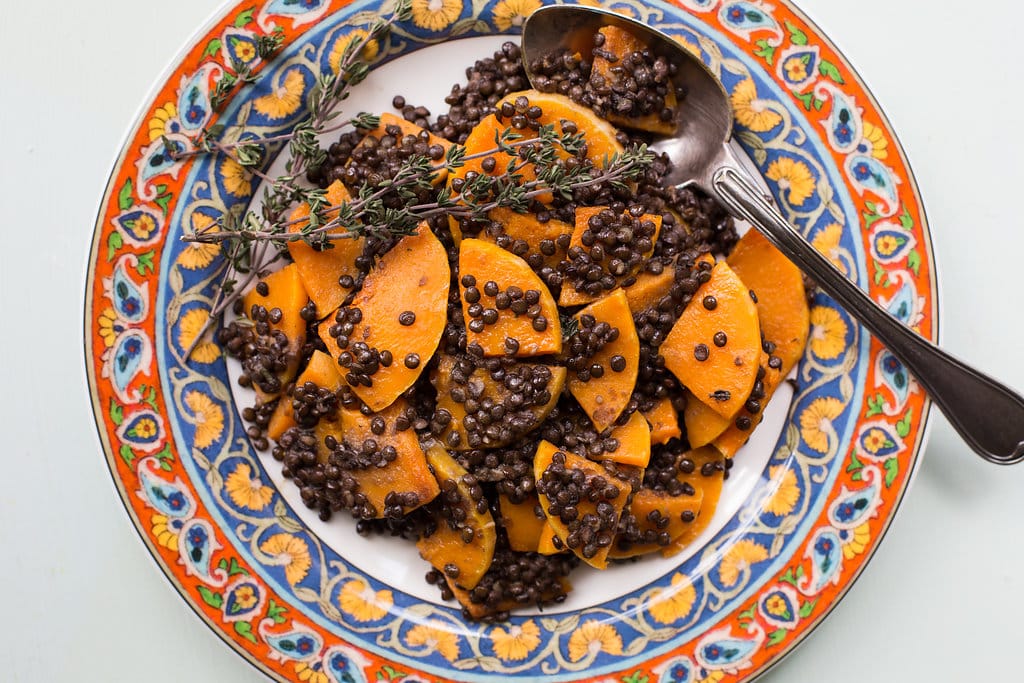 Black lentils and bright orange squash provide dramatic color contrast.
---
These slowly cooked Mediterranian-style lamb chops are fall apart tender and nestled into a lovely vegetable-studded red wine and tomato sauce.
---