This post may contain affiliate links. Please read our privacy policy.
If asked to choose just one fresh herb to cook with the rest of your life…maybe you pick basil? It's a contender for sure — most people absolutely love it, and it feels like the mere smell of basil channels summer (maybe even summer in Tuscany…or Provence?). And it's so versatile, elevating salads like Tomato, Mozzarella, and Basil Salad, condiments and spreads like Roasted Red Pepper Basil Mayonnaise, and even cocktails like Basil Ginger Lemon Saketini.
And scroll down for a 4-ingredient recipe for Basil Orange Egg Salad! Takes 10 minutes to make (assuming you've cooked the eggs ahead of time).
What Is Basil?
Basil is an herb in the mint family that is essential in Italian and Mediterranean cooking. It's popular as the main ingredient in traditional pesto and is also a favorite seasoning in tomato-based pasta sauces. But other types of cuisines use basil, too, including Thai, Indonesian, and Vietnamese.
There are over 60 varieties of basil, each with a distinct flavor. The most popular and commonly used is sweet basil, but Thai basil is also used in many Asian recipes, like this Thai Flank Steak Salad, because of its distinctive pronounced anise-like flavor.
What Does Basil Look Like?
Sweet basil is distinguishable for its large, bright, and glossy green leaves. The leaves are somewhat delicate, and have a smooth texture marked with a series of veins. But since there are so many varieties of basil, there are also a lot of variations on the look of the herb. Dark Opal basil is a deep purple, Greek basil that has tiny green leaves. Lemon basil has longer and thinner leaves, and cinnamon basil has bright purple stems and flowers.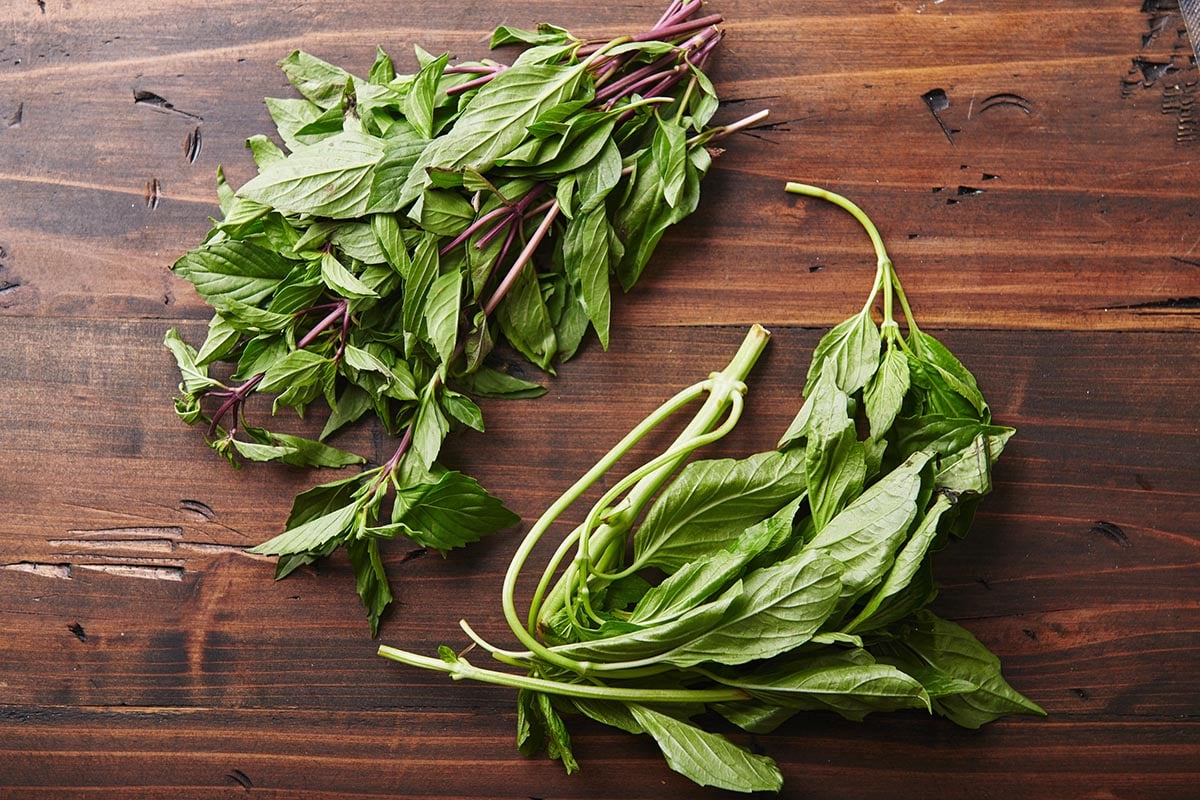 The leaves in a bottle or package of dried basil are crushed, and a muted green.
What Does Basil Taste Like?
Sweet basil has a fragrant, sweet smell and peppery taste with a hint of mint. Larger leaves have a more pronounced flavor and a slight spiciness. The taste and potency of basil will depend on the variety. Other varieties may have undertones of citrus or other spices. Thai basil is more savory, with a spicy licorice flavor.
Substituting Dried for Fresh Basil
Dried basil can be substituted for fresh in some recipes, especially when it's cooked. But note that dried basil does not quite have the same taste as fresh; the dehydrating process can enhance the level of mintiness.
Use 1 teaspoon of dried basil for 1 tablespoon fresh, so a 1:3 ratio of dried to fresh basil. For recipes and dishes that call for fresh basil that not are cooked, sometimes it's ok to sub in dried, sometimes not. The best rule of thumb is just to think about how the herb is being featured in the food. If it's blended into a marinade, for instance, dried is probably fine, but if you are sprinkling it over a Caprese Salad, then pick another fresh herb if you don't have fresh basil, or possibly just skip it.
Substituting Other Herbs for Basil
Fresh basil has a very distinct flavor, and substituting other herbs will change the flavor profile. However, there are other herbs that can be used that will often work in dishes that call for basil.
When needing to substitute for dried basil, oregano, tarragon, thyme, and savory may work in your recipe. Spinach or celery leaves can be used in place of basil in some fresh dishes like pesto and Caprese salad. Italian herb seasoning (a mix of dried parsley, thyme, oregano, and rosemary) can be subbed in for dried basil in sauces. Oregano and thyme are also popular in Mediterranean cooking, so are often compatible in dishes that feature basil, both fresh or dried.
Where To Find Basil
Fresh basil can be found in the fresh produce section of supermarkets, particularly in the spring and summer months. In the summertime, you can find big bunches of fresh basil, as they are easy to grow and abundant in warm months. Farmers markets are a great place to get lots of basil inexpensively during peak season. And it grows easily in a pot or garden, so think about buying a little pot, and keeping it going!
Dried basil is found in the baking aisle with other dried herbs and spices.
Selecting Fresh Basil
Fresh basil may be sold in bunches (particularly at farmers markets) or in small plastic containers. See below for how to store it once you bring it home. Avoid bunches with browned leaves or leaves that look shriveled, dried, or damp.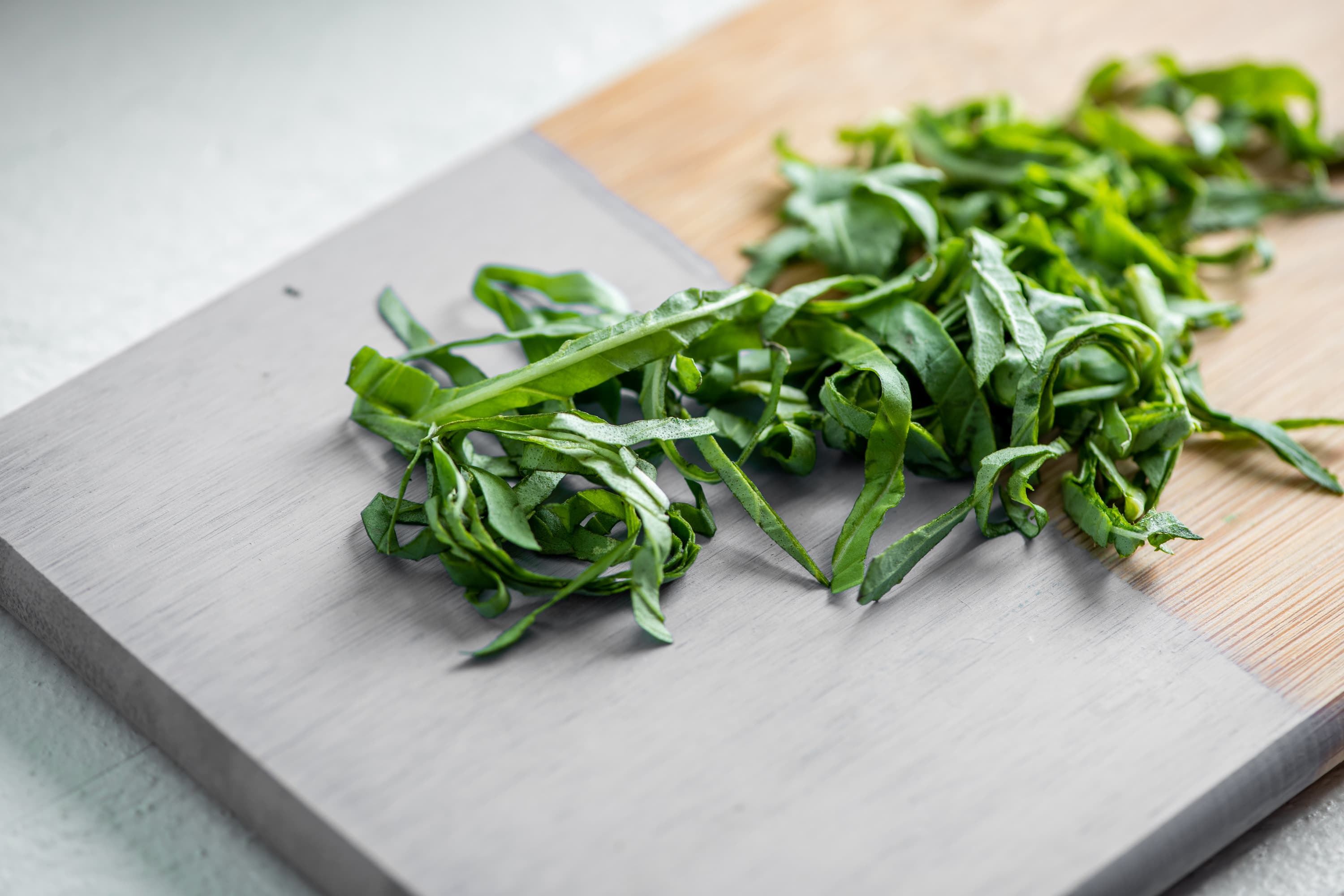 Preparing and Cooking With Basil
Just before using, basil should be rinsed under water and patted dry. The leaves are most often removed from the stem and then used whole, torn, cut into chiffonade (thin strips), finely chopped, or pureed.
Used whole, the leaves are perfect as a pizza topping or layered into a Caprese salad. Chopped or sliced, basil is often added to dishes like pastas, sauces, salads, and vegetables, and Southeast Asian stir-fries of all kinds. The herb's sweet flavoring also may appear in sweets like ice creams, fruit soups and gazpachos, and beverages.
When cooking with basil, it's best to add fresh basil leaves toward the end of cooking, so the flavor stays bright and intense. If using dried basil, add it early on when cooking a dish so that the herbs have time to release their flavor.
Fresh basil can also be blended into olive oil with salt and pepper for a quick flavored oil or pistou. You can strain out the leaves after the oil has been infused or leave the leaves in the oil.
Storing Basil
Fresh basil will last for at least a week if you wrap it in a slightly damp paper towel and then place the bundle in a sealable plastic bag or container. Place it in the crisper drawer for even better storage conditions (it's less cold than the back of the fridge).
Dried basil, like all dried herbs, should be stored in a sealed container in a cool dry place.
Recipes With Basil
How to Cook With Other Fresh Herbs
---
Basil Orange Egg Salad Recipe
A good egg salad is just hard to pass up, and this one is extra special with the addition of orange zest and fresh basil. The deli or diner classic, elevated up a notch, and the perfect lunch any day of the week. Heap it on crackers, grab some bread or toast, and make an egg salad sandwich or eat it straight out of the bowl.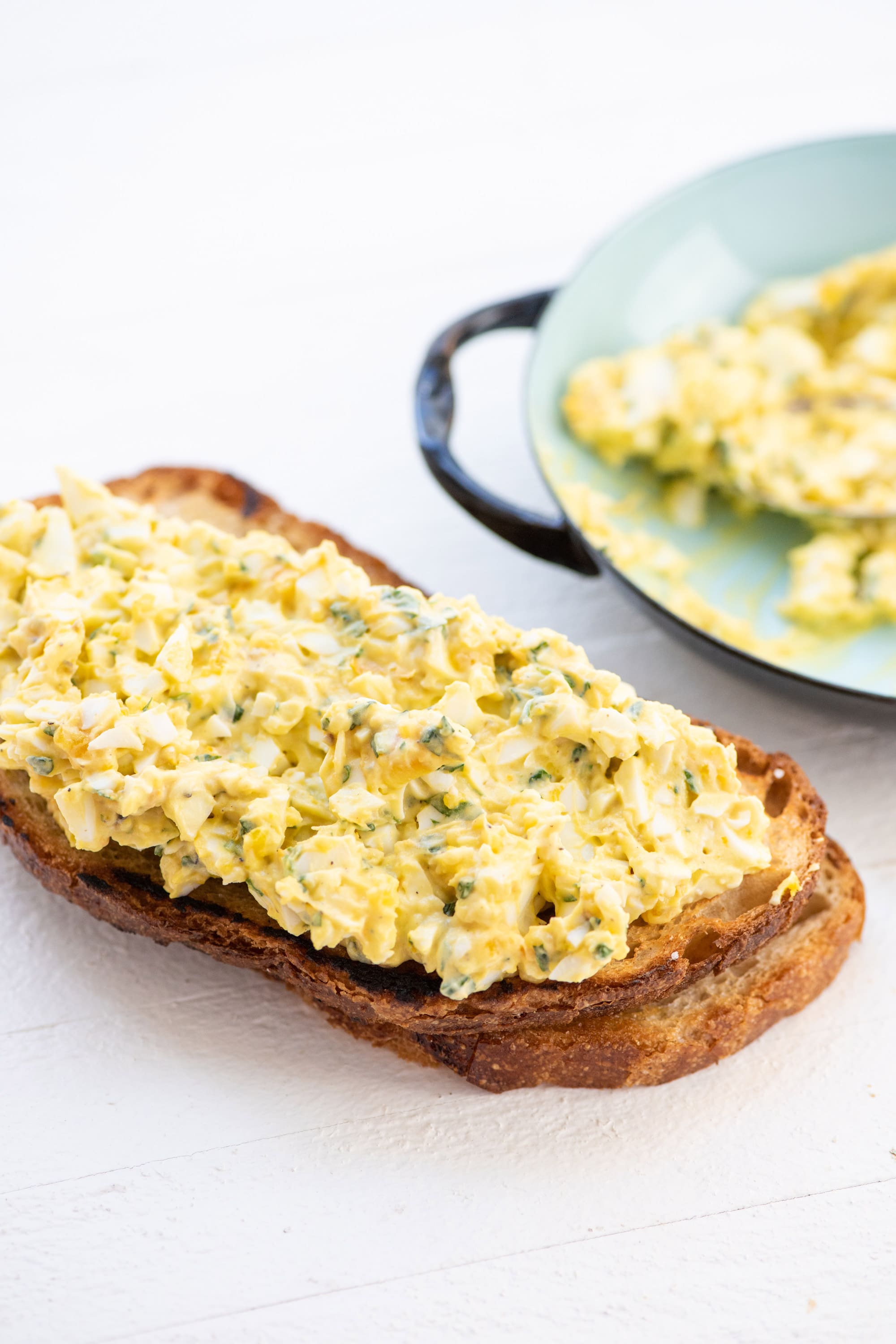 Ingredients
Hard-cooked eggs – Essential to any egg salad.
Mayonnaise – Use regular or low-fat, your choice.
Finely grated orange zest
Fresh basil leaves – You could use dried here, but it's the fresh basil and the orange zest that make the salad different.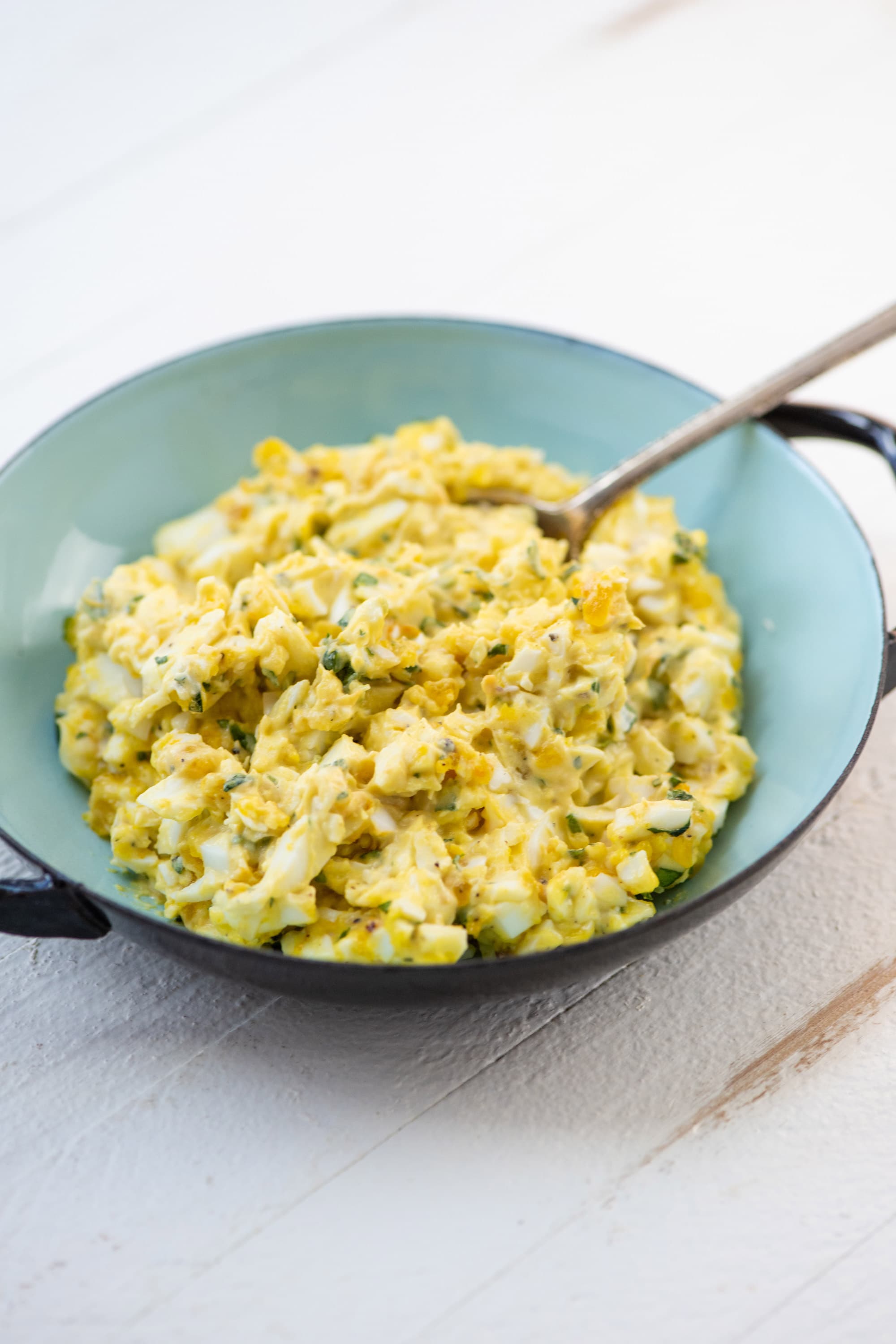 How to Make Basil Orange Egg Salad
Chop the eggs: Peel and chop the eggs as finely or as coarsely as you wish.
Combine the salad ingredients: Place them in a medium-sized bowl and add the mayonnaise, orange zest, basil, salt, and pepper. Stir to combine very well.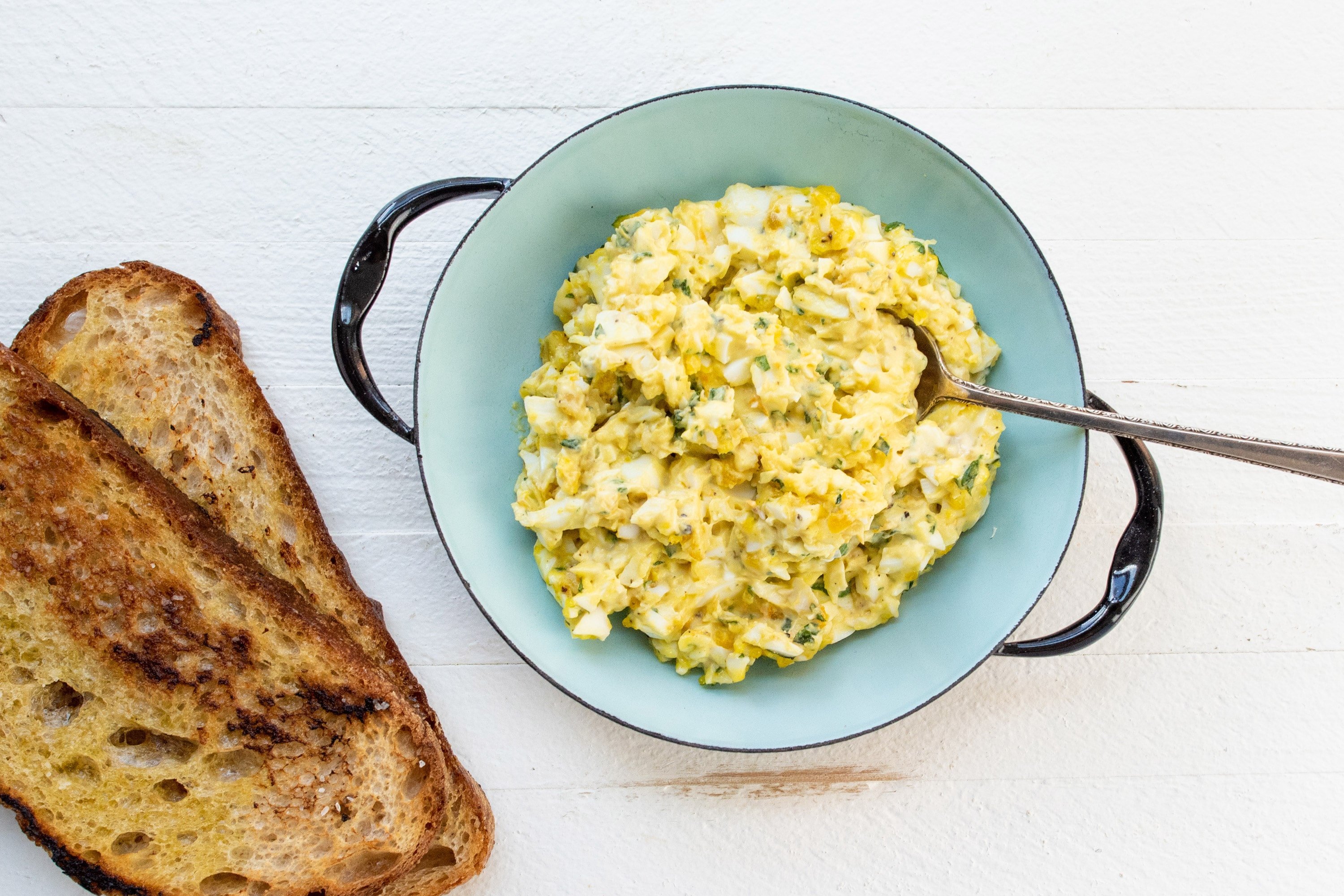 Tips
You can hard-cook the eggs up to 5 days ahead of time.
This egg salad will keep for up to 4 days in the fridge.
If you want to make it ahead, mix up the eggs, mayo, salt, and pepper, then store. Add the basil and orange zest just before serving.
A modern variation on the luncheonette classic. Heap it on crackers, grab some bread or toast and make a sandwich or eat it out of the bowl.

Tweet This
Like this recipe? Pin it to your favorite board on Pinterest.

Pin This
How to Cook With Basil (Plus a Recipe for Basil-Orange Egg Salad!)
Fresh basil (along with orange zest), adds a bright twist to an all-time favorite classic. The egg salad recipe is perfect for scooping into sandwiches, piling on crackers, or heaping on a green salad.
Ingredients
3

tablespoons

mayonnaise

1

teaspoon

finely grated orange zest

1

tablespoon

finely chopped fresh basil leaves

Kosher salt and freshly ground pepper

(to taste)
Instructions
Peel and chop the eggs as finely or as coarsely as you wish. Place them in a medium-sized bowl and add the mayonnaise, orange zest, basil, and salt and pepper.

Stir to combine very well and chill.
Notes
You can hard-cook the eggs up to 5 days ahead of time.
This egg salad will keep for up to 4 days in the fridge.
If you want to make it ahead, mix up the eggs, mayo, salt, and pepper, then store. Add the basil and orange zest just before serving.
Nutrition
Calories:
188.25
kcal
,
Carbohydrates:
1.04
g
,
Protein:
9.56
g
,
Fat:
15.82
g
,
Saturated Fat:
3.68
g
,
Cholesterol:
284.16
mg
,
Sodium:
159.71
mg
,
Potassium:
94.5
mg
,
Sugar:
1.03
g
,
Vitamin A:
416.38
IU
,
Vitamin C:
0.68
mg
,
Calcium:
37.5
mg
,
Iron:
0.89
mg
Nutrition information is automatically calculated, so should only be used as an approximation.
Like this? Leave a comment below!