This post may contain affiliate links. Please read our privacy policy.
What Is Mint?
Native to the eastern Mediterranean, mint gets its name from a mythic nymph named Minthe (try saying that three times fast). Story goes that Minthe had an affair with Persephone's husband Hades (god of the underworld, doncha know) and in a jealous rage, turned Minthe into a lowly mint plant.
Mint is especially popular in Middle Eastern, Southeast Asian and Greek cooking. In the U.S. we often think of mint as a natural partner to fruit, chocolate, and desserts of all kinds, but it's also a terrific flavor to add to savory dishes (Americans also serve up mint jelly with their lamb on the regular). Mint is used in a variety of savory dishes, meats, baked treats, savory sauces, and drinks.
There are actually hundreds of varieties of mint. Spearmint and curly mint are probably the most common used in cooking. It also comes in varieties like chocolate, lemon, ginger, orange, apple, Morroccan and Japanese, each with its own distinctive aroma and nuanced flavor. Peppermint is also an extremely popular mint but it's pretty strong, so most often used in cooking either dried or made into an oil or extract.
What Does Mint Look Like?
Fresh mint leaves are usually a fairly bright green, and have tiny hairs that make them feel somewhat silky on your fingertips. It is a perennial with very fragrant, "toothed" leaves and sometimes tiny purple, pink, or white flowers. Depending on the variety, it can also have leaves that are either shiny or fuzzy, smooth or crinkled, green or variegated, often with red or purplish streaks.
What Does Mint Taste Like?
Mint tastes sweet with a fresh, fruity, aromatic taste. It produces a lingering cool and tingling effect on the tongue. Peppermint has a stronger peppery and menthol flavor while spearmint tends to be sweeter, cooler and subtler.
Substituting Dried Mint for Fresh Mint
Dried mint can be substituted for fresh in some recipes, especially any recipes that are cooked. But as with most dried herbs dried mint does not quite have the same taste as fresh. Fresh mint tastes bright and clean, while the flavor of dried mint can be rather bitter and dull. I'm not a big fan of fried mint – this is one case where for me it's fresh mint, or no mint.
But if you want to use dried mint, use 1 teaspoon of dried mint for 1 tablespoon fresh, so a 1:3 ratio of dried to fresh mint. If a recipe calls for fresh mint and that dish is not cooked, I would steer clear of dried mint. However, if the mint is being used in something cooked, like in a soup, or used in a marinade for meat, dried is probably fine. If you are using it in a salad though, pick another fresh herb if you don't have fresh mint. Or, leave it out; dried won't do.
In some recipes where fresh mint is called for (especially desserts), and depending on how the mint is intended to be used, peppermint extract can be used as a substitute. For each tablespoon of chopped mint leaves in your recipe, use 4 drops of peppermint extract; the extract is very potent.
Substituting Other Herbs for Mint
Mint's closest cousin is basil. Basil has similar refreshing flavors to mint, but it also has a bit more pepperiness to it, along with a bit more sweetness. You can use basil in many of the savory dishes that require mint and it can be an interesting alternative in some of the sweeter recipes as well. In more sophisticated restaurants or food products you will see mint or basil used in everything from cocktails to ice cream to fruit salads.
Another member of the mint family that's used in lots of Italian dishes and can be used as a substitute is marjoram. You can sub fresh or dried marjoram for fresh or dried mint. Other possibilities for alternatives to dried mint are oregano, tarragon, thyme, and savory.
How to Cook with Mint: Everything you need to know about how to buy, store, prepare, and cook with mint. Plus 10 recipes using mint!

Tweet This
Where To Find Mint
Fresh mint can be found in the fresh produce section of supermarkets, particularly in the spring and summer months. In the summertime, you can find fresh big bunches of mint in the grocery stores and farmers' markets. Mint is very easy to grow and becomes abundant in warm months.
Dried mint is found in the baking aisle with the other dried herbs and spices.
How to Choose Fresh Mint
Fresh mint may be sold in bunches (particularly at farmers' markets) or in small plastic clamshell containers. See below for how to store fresh mint once you bring it home. Avoid bunches with browned leaves or leaves that look shriveled, dried or damp. Sometimes it might be sold growing in a pot. You can keep that going with water and sunlight for a good long time.
How To Prepare and Cook with Mint
In the simplest of ways, fresh mint leaves (on stalk or off) can be added to hot or cold beverages. You can even "muddle" (crush) the mint to release more flavor.
Mint can be chopped, roughly or finely or cut in thin ribbons (chiffonade). Add mint to vegetable salads, pestos, salsas, sauces, marinades, and grain or pasta salads of all kinds. Sprinkle fresh mint over sliced garden vegetables like tomatoes and cucumbers, drizzled with olive oil and sprinkled with kosher salt.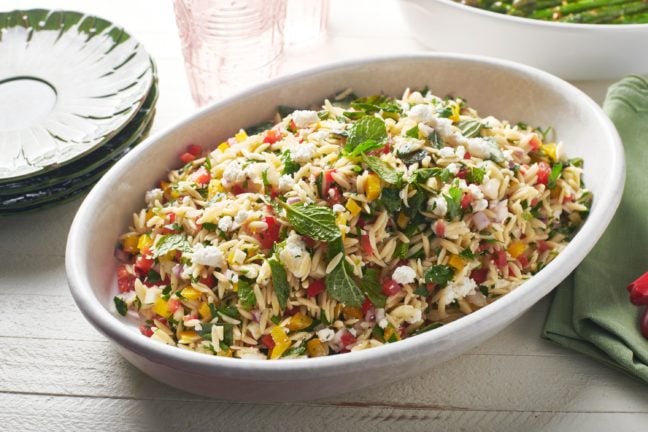 Dried mint leaves can be added to a sauce or stew as it simmers. Add dried mint early on when cooking a dish so that the herbs have time to release their flavor, but add fresh mint at the end so the flavor stays bright.
How to Store Mint
Fresh mint will last for at least a week if you wrap it in a slightly damp paper towel and then place the bundle in a sealable plastic bag or container. Store it in the crisper drawer which has a temperature and moisture level that will encourage it to stay fresh for a bit longer.
Dried mint, like all dried herbs, should be stored in a sealed container in a cool dry place.
Also See How to Cook Other Fresh Herbs!
Other Recipes with Fresh Herbs:
---
10 Fresh Mint Recipes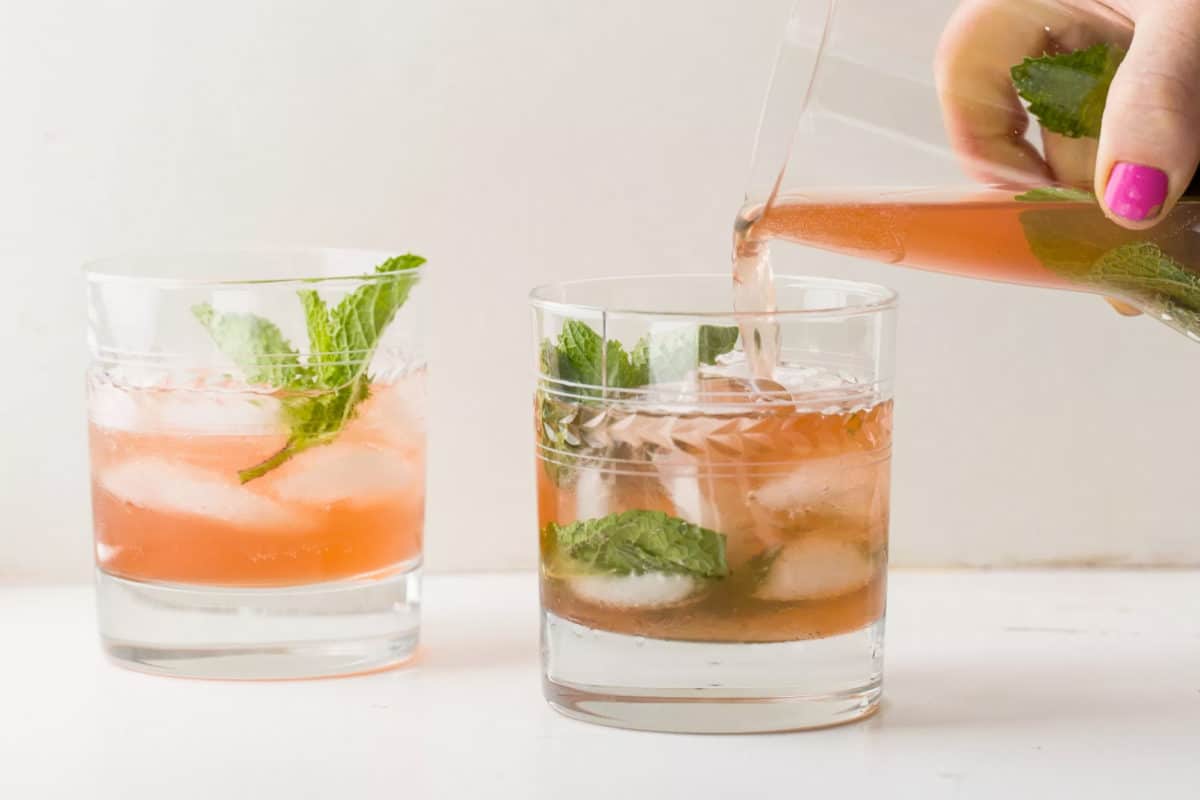 This pink drink is the most festive way to kick off a gathering, with all kinds of sweet-tart flavor.
---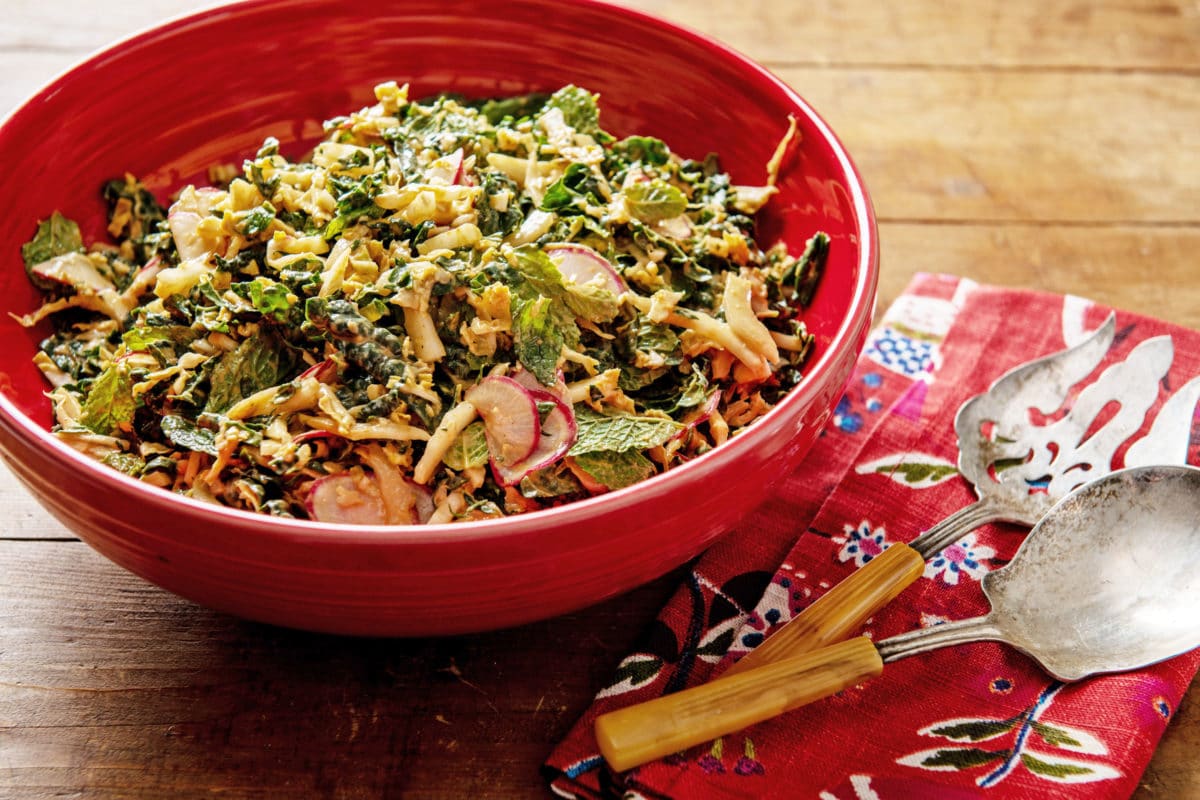 For those of you who don't think a green salad can be satisfying and satiating, this is a must-try.
---
This bright marinade with slightly Southeast Asian flavors is a perfect soak for anything from shrimp to chicken to pork.
---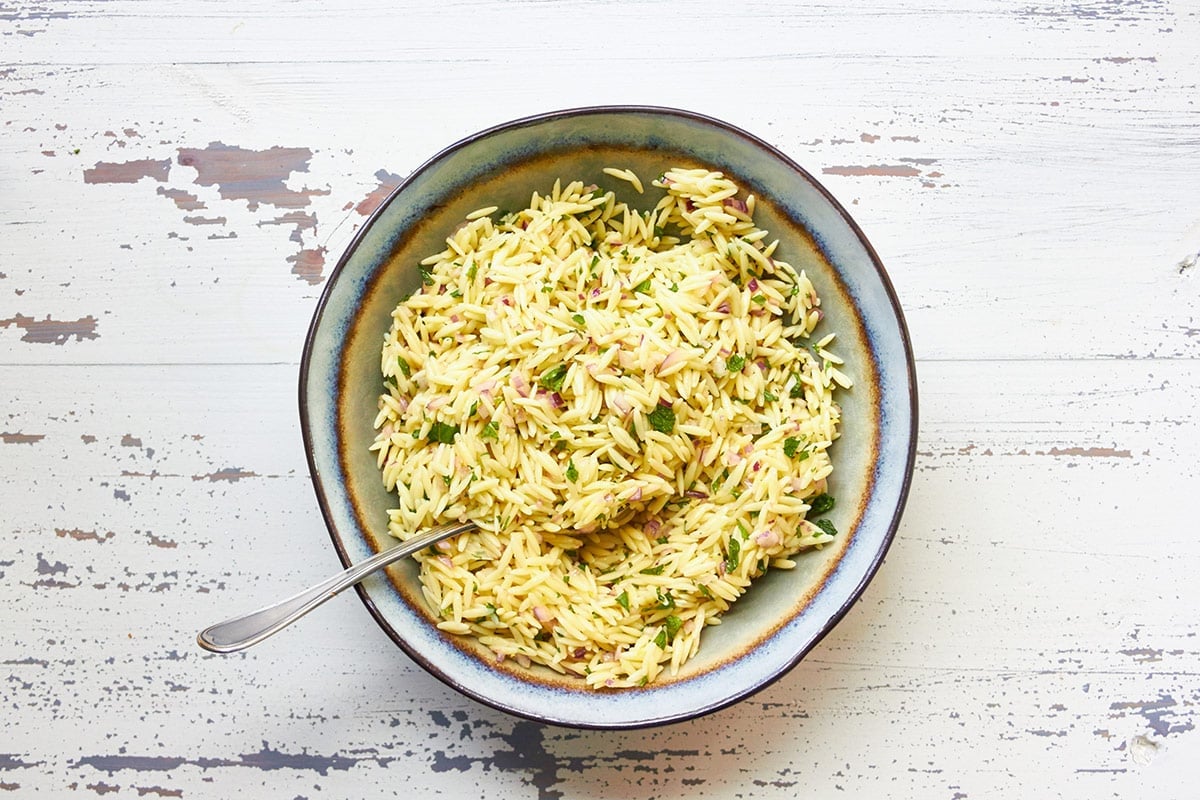 One of those simply perfect sides that goes with everything.
---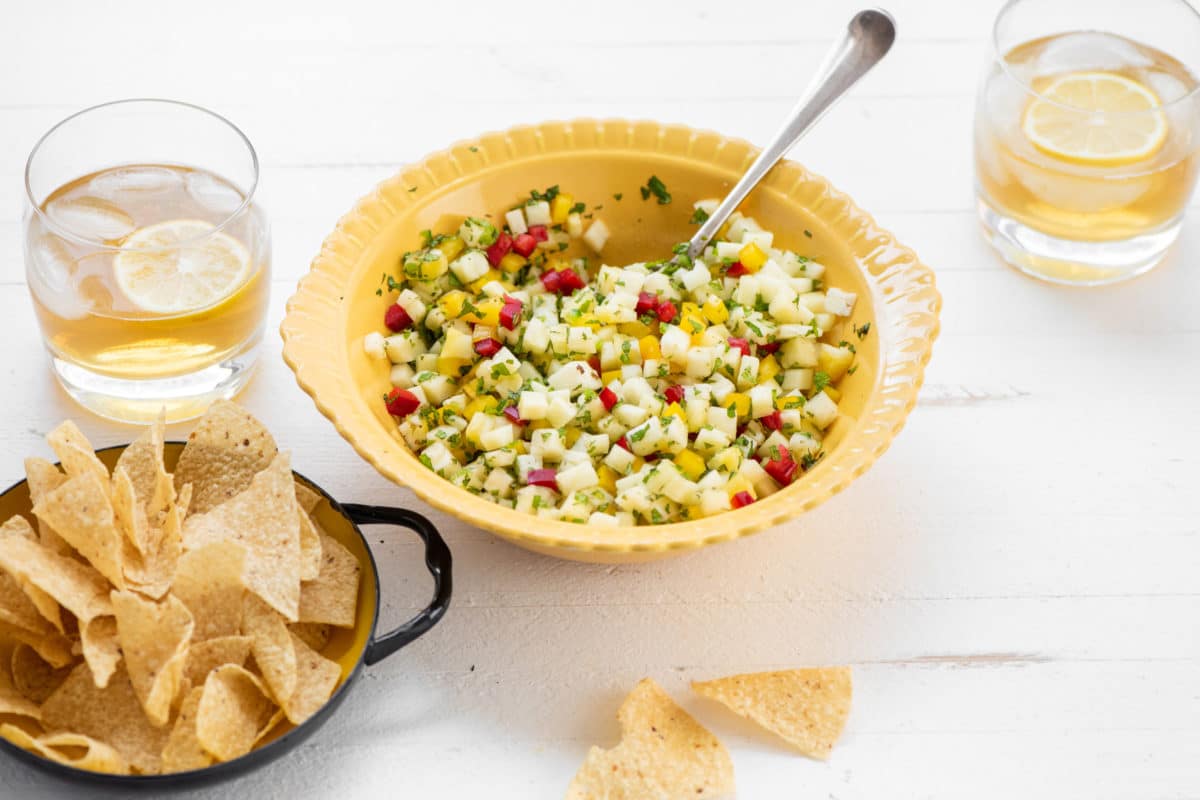 Bright and refreshing and an intriguing condiment to use in all kinds of ways.
---
A very quick (25-Minute!) vegetarian pasta with a nice dose of protein.
---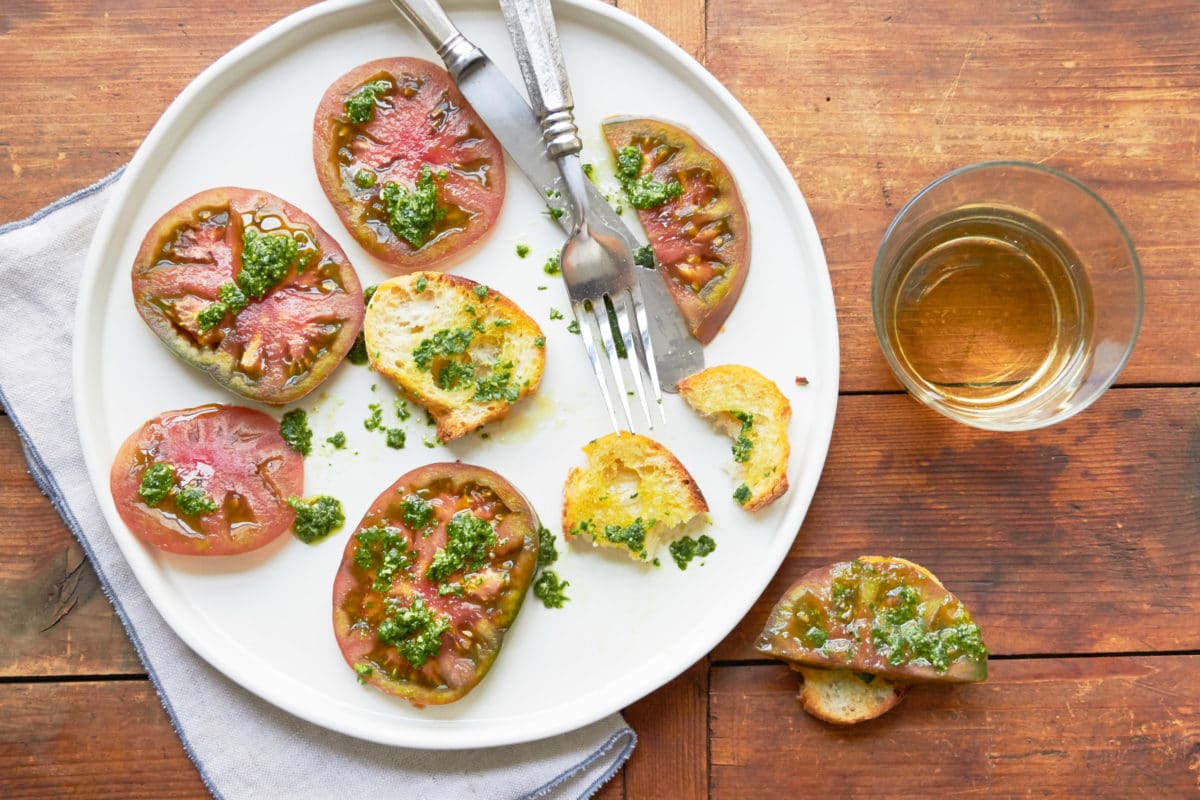 Ready in 10 minutes, this cummery pesto is a terrific topping for ripe tomatoes, and can be used in so many different ways!
---
This Cucumber Gin and Tonic was made for those hot summer nights (tell me more, tell me more….). And no muddler, no problem — check out the little cocktail hack in this recipe!
---
Tiny rice shaped pasta is surrounded with chopped herbs and vegetables in this colorful, cheerful, portable orzo salad.
---
A quick dip in egg and flour give these lamb loin chops a wonderful crust, and the quick pesto makes the meal.
---