This post may contain affiliate links. Please read our privacy policy.
Oregano is one of my all-time favorite herbs, both in fresh and dried forms, and I always have a backup jar. This is one herb I just cannot run out of!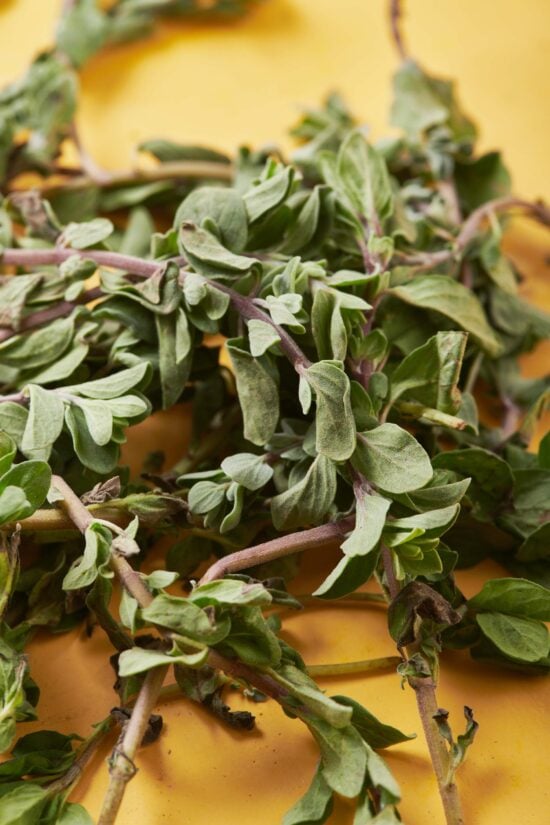 What is Oregano?
Oregano is a flowering plant that is native to the Mediterranean but is now grown all over the Northern Hemisphere. An oregano plant can grow up to 3 feet tall and its leaves can range in size from tiny to an inch long. Oregano has been used in many places in the Mediterranean as an herbal medicine to reduce inflammation and fighting bacteria. This herb got its name from Greece where it means "joy of heart".
What Does Oregano Look Like?
Oregano looks somewhat similar to mint leaves in color and size, and is in fact a member of the mint family. The green oregano leaves are flat and oval and tend to be a little fuzzy. Oregano is also commonly confused with marjoram, as they look very comparable, though the flavors of the two herbs are somewhat different.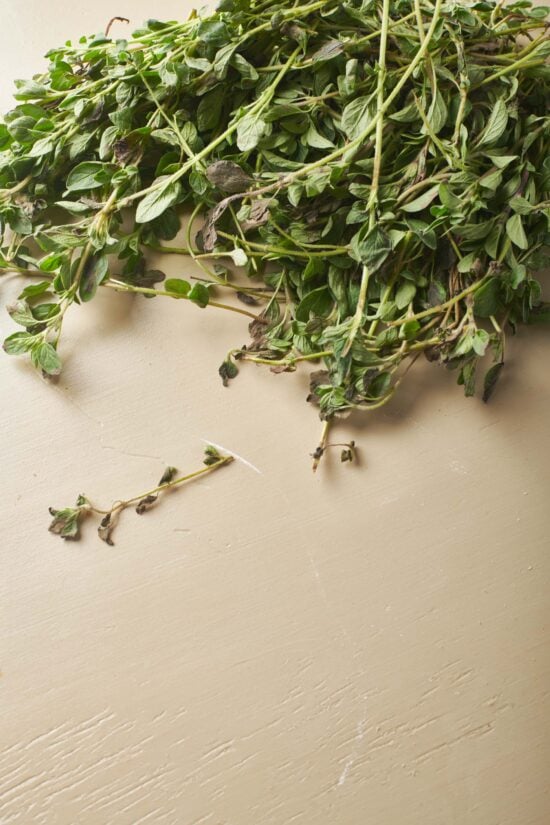 Dried oregano looks like most other dried herbs, flakey and green.
What Does Oregano Taste Like?
Oregano has a very distinctive and pronounced flavor and smell. The fresh leaves are peppery and sometimes even a little pleasantly sharp or bitter. This is especially true of larger, more mature oregano. The strong aroma of oregano adds to the boldness of the flavor experience. Oregano is commonly used to balance an acidic or salty dish with its hint of sweetness. It's used frequently in Mediterranean cooking, especially Italian and Greek food, but also popular in Mexican cuisine, as well as Argentinian and Turkish food.
How to Cook with Oregano: Everything you need to know about how to buy, store, prepare, and cook with fresh oregano. Plus 9 recipes with oregano!

Tweet This
Dried Oregano Substitute
In some dishes dried oregano can serve as a replacement for fresh – and in some cases, like cooked tomato sauces, pizza, certain marinades, and dressings, dried can even be preferable. The rule of thumb is to use 1 teaspoon of dried for 1 tablespoon of chopped fresh oregano.
If you are making a dish where oregano is not going to be cooked, and the recipe calls for fresh, stick to the fresh. But if the dish is going to be cooked, substituting dried for fresh in the 1 to 3 ratio usually works just fine.
Dried oregano is typically used in longer cooked dishes because the flavor holds up better, but for salads, crostini, or as a finishing touch, you really want fresh.
Substitute for Oregano
Fresh marjoram is the closest substitute for fresh oregano but there is still a slight difference in taste. Marjoram has a slightly milder flavor so you may want to increase the amount slightly. Fresh thyme is another option; the flavors are quite different, but they are used in similar ways in similar cuisines, so the taste should be complimentary. You can also use dried Italian seasoning in a pinch instead of dried oregano, since dried oregano is one of the featured herbs in Italian seasoning.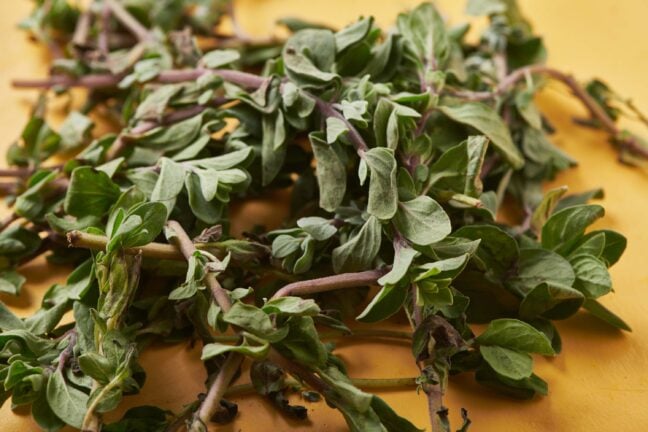 Where to Find Fresh Oregano?
Dried and ground oregano can be found in the spice section of almost any grocery store. Fresh oregano will be found in the herb section of the produce aisle. Sometimes it's sold by the bunch, sometimes smaller amounts are available in little plastic clamshells.
Oregano also grows very easily indoors in a pot, or in a garden and then you could just snip off a few leaves when you need it.
How to Pick Fresh Oregano?
Good, fresh oregano should be fragrant and bright green in color. You want to avoid oregano that looks brown, damp, or too dry.
Cooking With Oregano
Oregano is sold in both dried and fresh forms. Recipes call for the different kinds typically depending on when the seasonings are being added. Dried oregano is usually used earlier in the cooking process for a more consistent flavor, whereas fresh oregano is usually found in garnishes or added right at the end of the cooking process. When fresh oregano is cooked, the flavor mellows and becomes more earthy.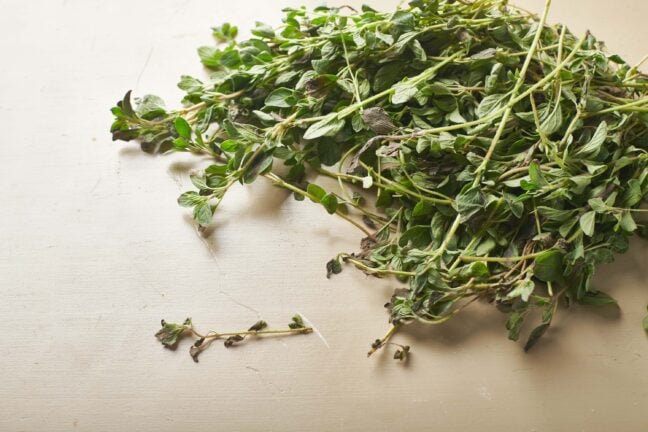 How to Store Oregano
Fresh oregano from your garden or the store should be put in an air-tight plastic bag in the refrigerator. It should last up to 3 days. If you put a damp paper towel in the bag with the oregano, the oregano can usually last for almost a week.
Dried oregano can be stored in a spice cabinet for up to 1 year.
Also See How to Cook Other Fresh Herbs!
Other Recipes with Fresh Herbs:
---
9 Fresh Oregano Recipes
Try these recipes using fresh oregano.
While the asparagus are in the oven, you're whipping up this simple sauce.
---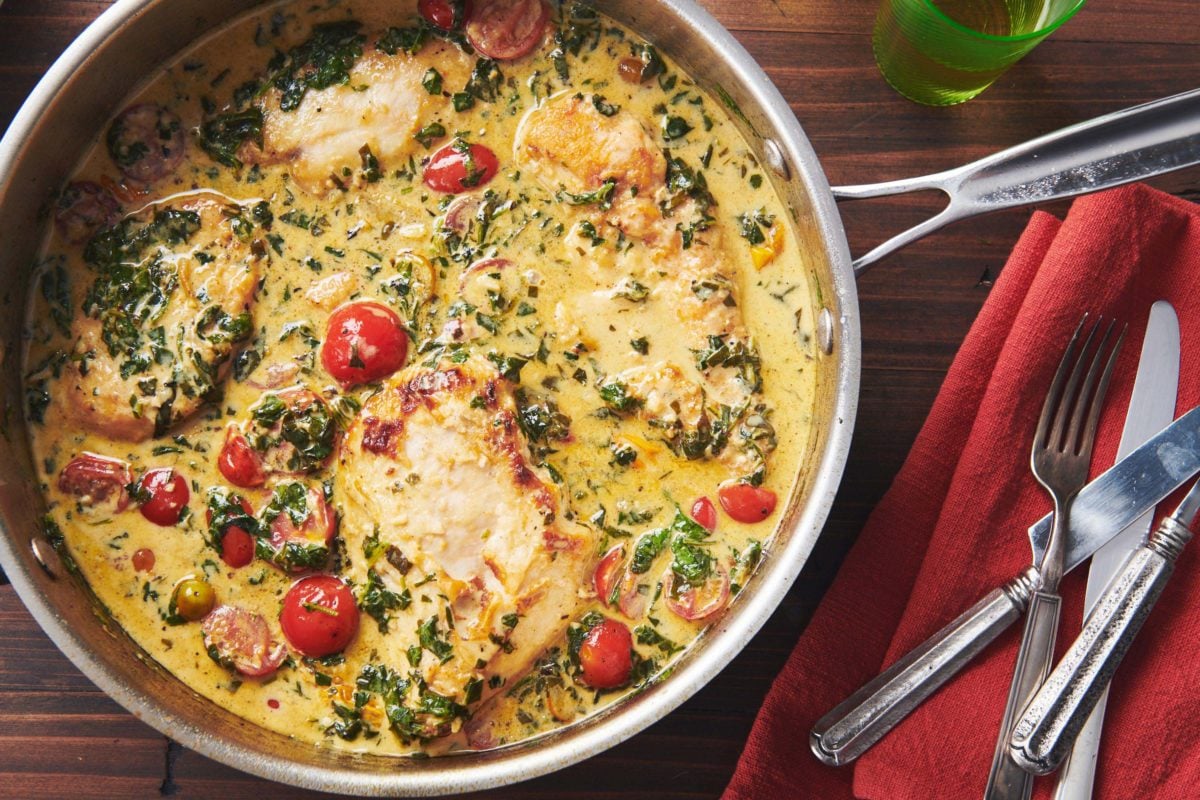 This is one of the most delicious chicken dishes I have made in a while. It also might be one of the prettiest. A one skillet dish!
---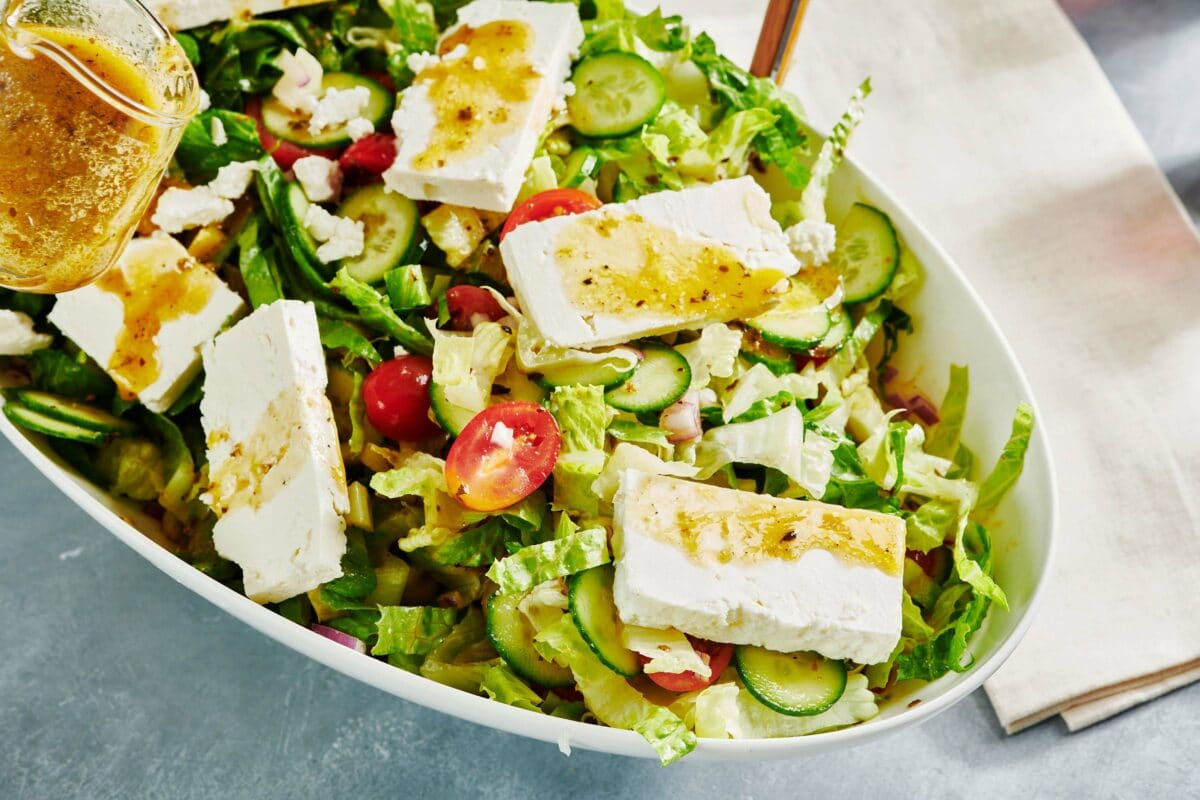 A big bowl of Greek salad is one of the most satisfying lunches or dinners on the planet.
---
Think about this pull-apart refrigerated biscuit bread for a holiday meal or just a fun dinner with company.
---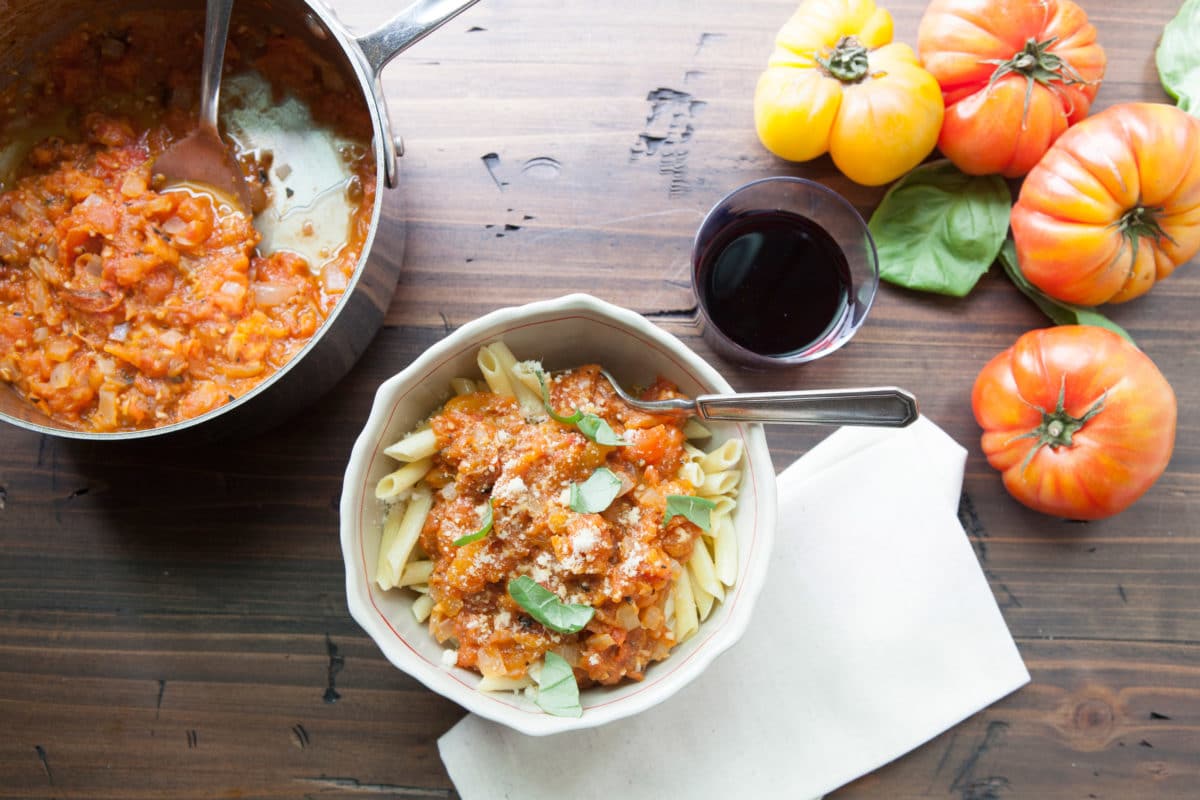 Homemade pasta sauce turns a basketful of ripe tomatoes into an easy dinner.
---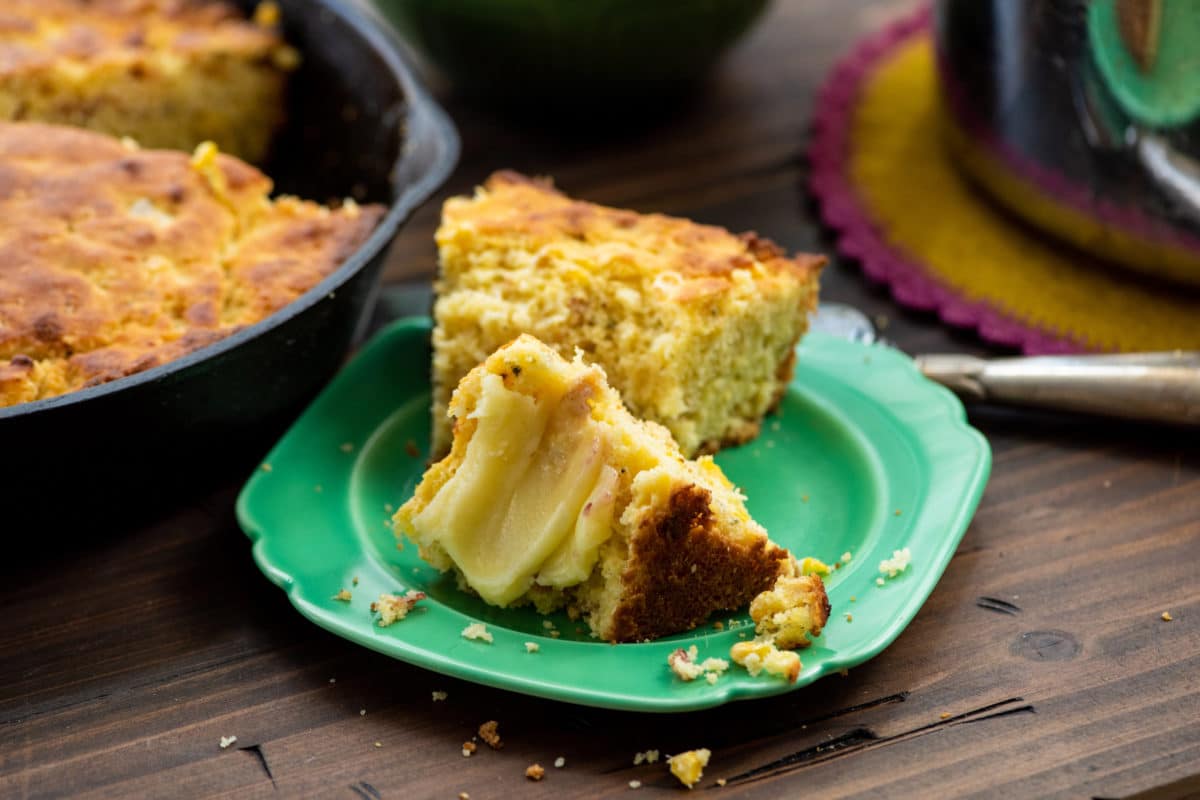 Fresh corn and rosemary – plus bacon! – adds a summery note to moist, tender cornbread made in a cast-iron skillet.
---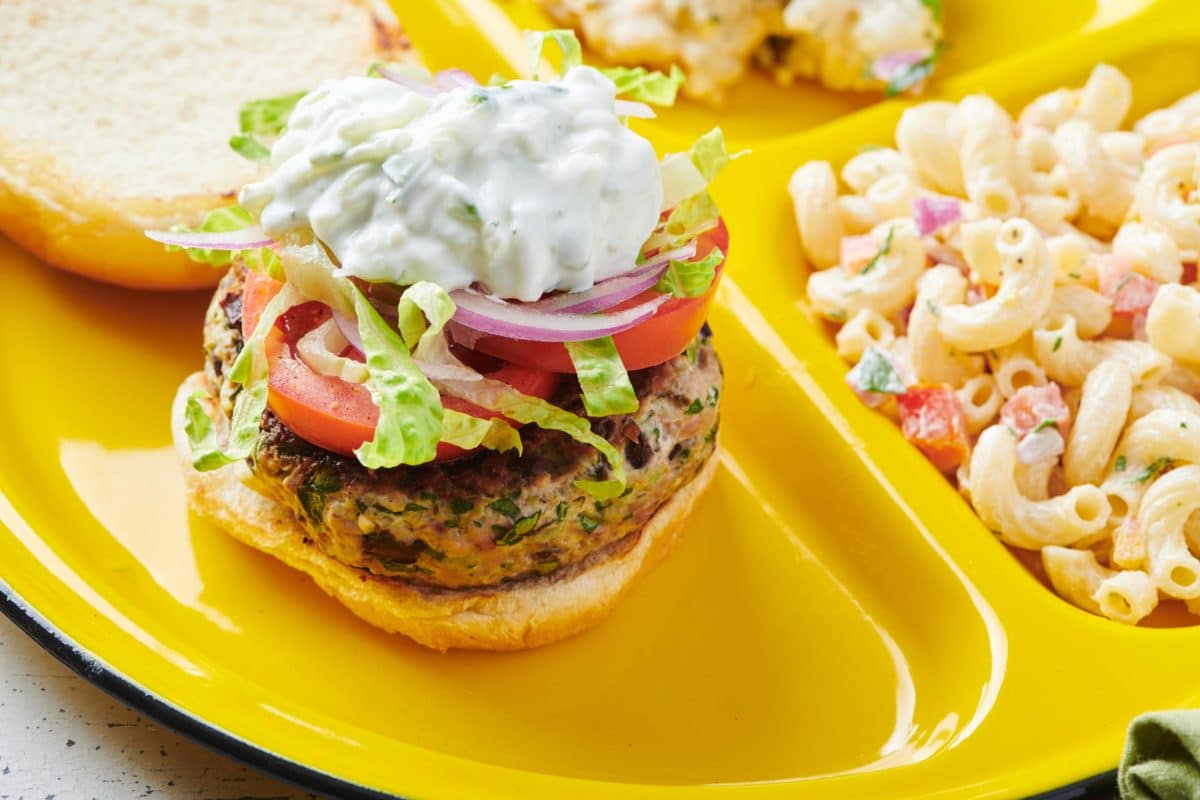 Feta and spinach and olives turn these into anything-but-boring turkey burgers.
---
The classic baked pasta dish with lots of cheese, perfect for a cold weather dinner with family and friends.
---
A tangle of fresh greens plays so beautifully against the rich lamb. This is a very impressive main dish and not hard at all.
---