About Katie
Hello there, friends! I'm Katie Workman, and I'm so happy you are here. The Mom 100 is chockablock with hundreds of tested and loved recipes and how-to cooking tips that will make you a more confident — and happier! — cook. The theme is comfort food and success in the kitchen…nothing fussy or fancy about it.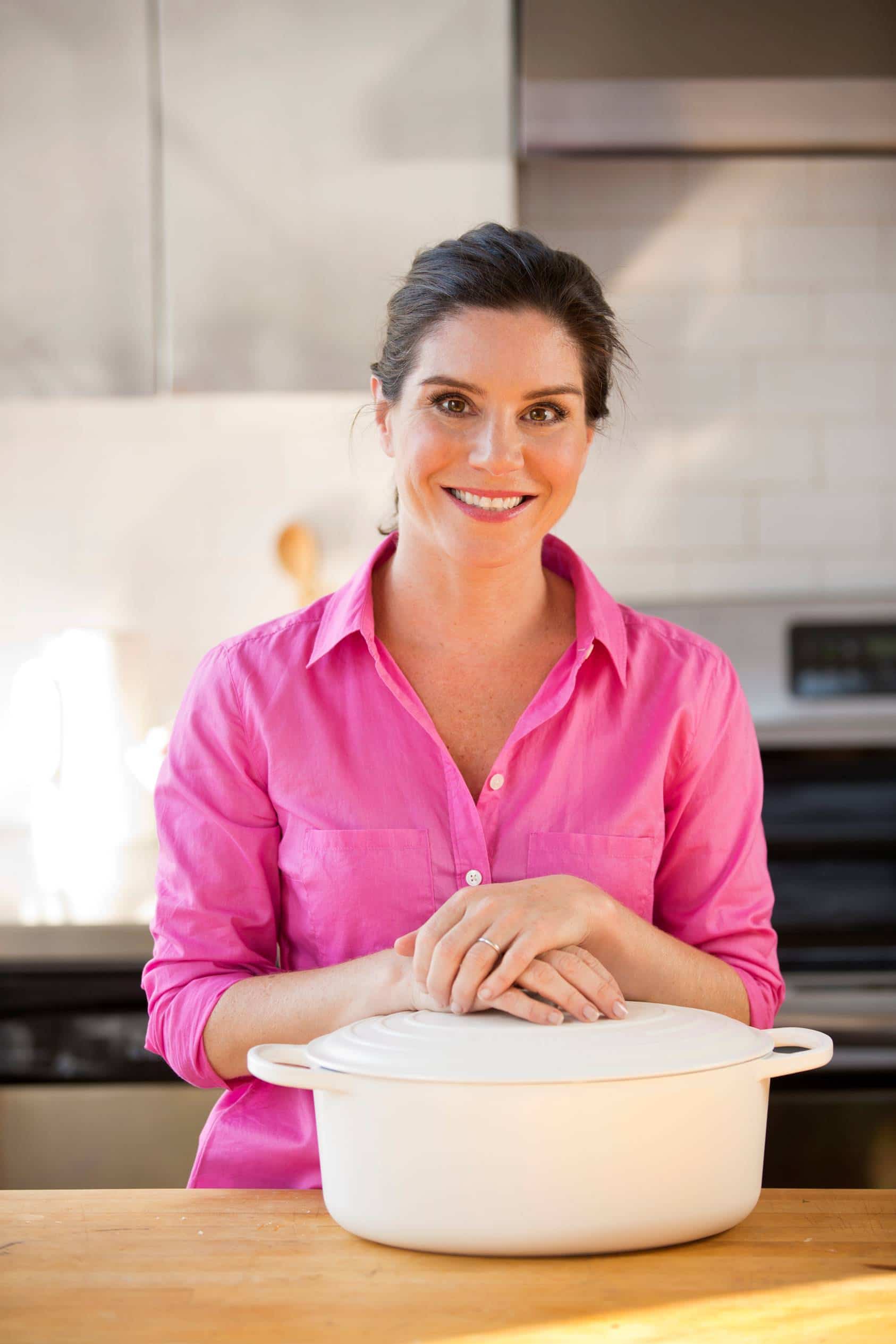 I'm a passionate, but not judgy, advocate for home cooking, and love nothing more than cooking for my friends and family. My recipes are created with the everyday cook in mind, whether it's a hot dip, the perfect pot of rice, a satisfying salad, or a fall-apart pork roast for a crowd.
It's hard to say what I love more — writing or cooking — and I hope both the words and recipes on this website resonate with you. I live in New York City with my husband and dog and also spend some time in Connecticut. I have two somewhat-grown boys who I really miss cooking for every day. (And they miss my tacos.) I'm a lifelong hunger relief advocate, sitting on the board of City Harvest and the leadership council of Share Our Strength.
Our table may be cozy, but we can squeeze in 10 if we squish, and I never mind fitting in a few extra guests.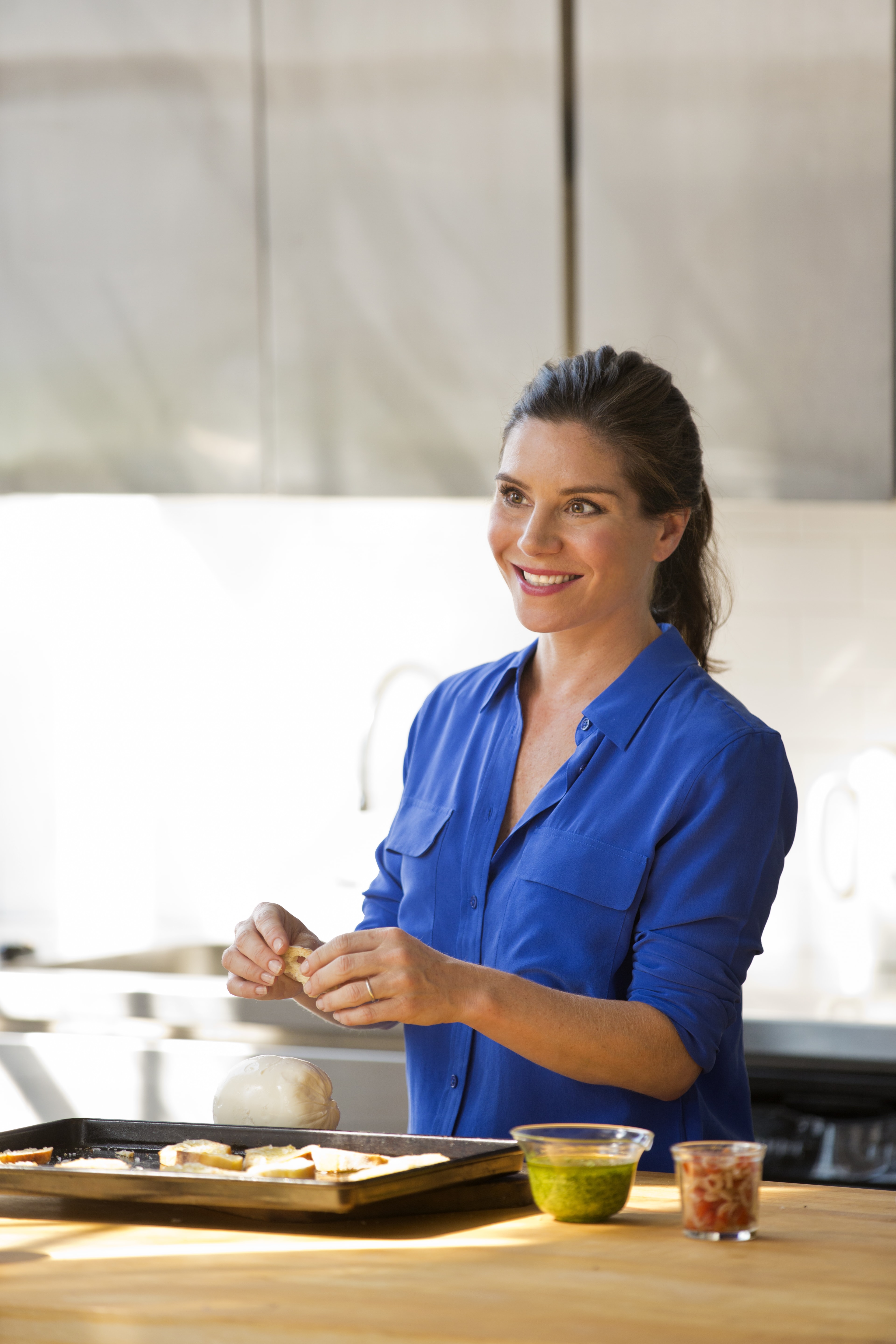 Culinary Background
Before being a food writer, I was a cookbook editor and book publishing professional. My experience as a Senior Editor and Marketing Director at Clarkson Potter/Random House gave me a deep food and recipe writing background and exposed me to diverse culinary perspectives. I edited cookbooks by authors as varied as renowned chef Stephen Pyles to the Pillsbury cookbook series. So, when I decided to write my first cookbook, at least I knew what I was getting into!
I'm a self-taught cook, learning from the thousands of cookbooks in my library, collecting expertise from amazing chefs and cookbook authors I've met along the way, and, for sure, my mom. Cooking runs deep in our family, and understanding what gets people excited about cooking for their people is what drives me. My favorite thing ever is when I can help someone try something new in the kitchen and feel successful. Only more good things come of that!
I've taught cooking classes at amazing places like Stonewall Kitchen and Eataly (oh my god, those kitchens!) and participated in professional food panels at conferences like BlogHer and Mom 2.0.
Food Columnist for the Associated Press
I've had the immense joy of being the Food Columnist for the Associated Press for over eight years. I have written hundreds of articles about everything from building the perfect ice cream sandwich and the dessert traditions of Diwali to creating strategies for reducing waste in the kitchen. It's so gratifying to reach hundreds of thousands of readers with these pieces, all written for the curious home cook.
Food Philosophy
I like to cook and eat fairly seasonally and use real ingredients. My food is a balance between healthy eating and indulgent splurges, and that's how I like to eat. Give me a hot dip made with full-fat mayo and cheese, followed by a big old salad, and I'm very happy. I also love a good shortcut, like refrigerated pie crust and canned beans. I keep sustainability front and center in terms of how I shop and cook.
---
Hunger Relief
My work as a hunger activist is a critical part of my life in all ways. As someone who lives to feed people, I feel very compelled to ensure everyone has enough to eat. Hunger is a persistent issue in our world, yet we have the means to solve it. It takes advocacy work, policy work, and a lot of day-to-day work to make sure that nutritious food gets to the folks who need it.
I have been on the Board of City Harvest, New York City's oldest and largest food rescue organization, for over 20 years. I'm also a member of their Food Council and Human Resources and Diversity and Inclusion Committee. For over 30 years, I have been involved with Share Our Strength/No Kid Hungry, a national organization dedicated to eradicating childhood hunger, and sit on their Leadership Council. I've been very involved in the Food Justice series. These online and in-person conversations, hosted by Share Our Strength and the Aspen Institute, examine food and race and equity.
What You'll Find on This Website
The Mom 100 started in 2012 when my kids were young, and cooking for a family with little people was the focus of my kitchen world, so it was called TheMom100.com. But now, the kids are older, one is in college, and one is out in the world (Do not get me started on this. I'm happy for them and all, but really…Where did the time go?). I'm still cooking up a storm but less worried about whether everyone at the table likes capers or not.
While many family-friendly recipes remain on the site, the focus has broadened to comfort foods of all stripes. You'll find easy entry points into different cuisines, ideas for casual entertaining and meals with friends, and plenty of ideas for the holidays (my family gets into Thanksgiving like some people get into sports). The blog was honored with the BlogHer Voices of the Year award in 2013, which still makes me smile.
And lest you think I do this all on my own, let me assure you I do not. There are a bunch of wonderful folks and support systems in place here. Without them, I'd be typing up recipes with four fingers, taking terrible photos on my iPhone, and trying to figure out how to send my newsletter out every week while throwing marshmallows at my laptop.
---
Media
This is the part where I humbly brag…
Cookbooks
I've written two cookbooks that have resonated with hundreds of thousands of cooks and garnered some blush-worthy praise from the media. The Mom 100 Cookbook was published in 2012, and Dinner Solved! came out in 2015. These books received some lovely accolades from publications such as Cooking Light (who named it one of the best 100 cookbooks of the last 25 years), Tasting Table, and the New York Times.
"Katie has written a stunningly good book for busy parents. Not only are the recipes smart and delicious, but they also include lots of ways to personalize them to make everyone in your family happy!"
– Ina Garten
"Katie Workman writes with the confidence of a mom who's been in the kitchen trenches with two hungry boys and has emerged without a scratch. Katie should be given a trophy for not dumbing down the food she serves her kids."
– Amanda Hesser
"One of the best cookbook authors of her generation, Katie Workman is the perfect person to help moms everywhere get delicious meals on the table"
– Bobby Flay
"[Dinner Solved!] is quite frankly, the most helpful and inspiring family-friendly cookbook on shelves today."
– Tasting Table
"I am a big fan of Katie Workman, and as the mother of four, a big fan of delicious dinner recipes. So Katie writing a cookbook about dinner? A perfect combination, and then some!"
– Ree Drummond
Featured In
I've had the pleasure of writing for or being featured in many amazing publications, such as:
On Screen
I've ventured onto many screens, big and small!
My first TV appearance (if you can believe this — I certainly could not) was on "The Today Show" with Al Roker (and I got to go back with Savannah Guthrie a few years later). Since then, I've done cooking segments on many local U.S. shows and appeared on other national shows like "Access Hollywood Live" and "The Talk."
I co-hosted two short-form cooking series on Craftsy.com — "Real Life Cooking" and "Efficient Weeknight Cooking." And have hosted several satellite TV and radio media tours over the years. I've also been a guest on various radio shows, including NPR's "All Things Considered." A few of the appearances were part of an award-winning series called "Found Recipes," including one featuring Bill Smith's Atlantic Beach Pie, which caused a viral sensation across all kinds of media and launched the Atlantic Beach Pie craze! I've also been on popular podcasts like "The Splendid Table," "Add Passion and Stir" with Share Our Strength, and Food52's podcast.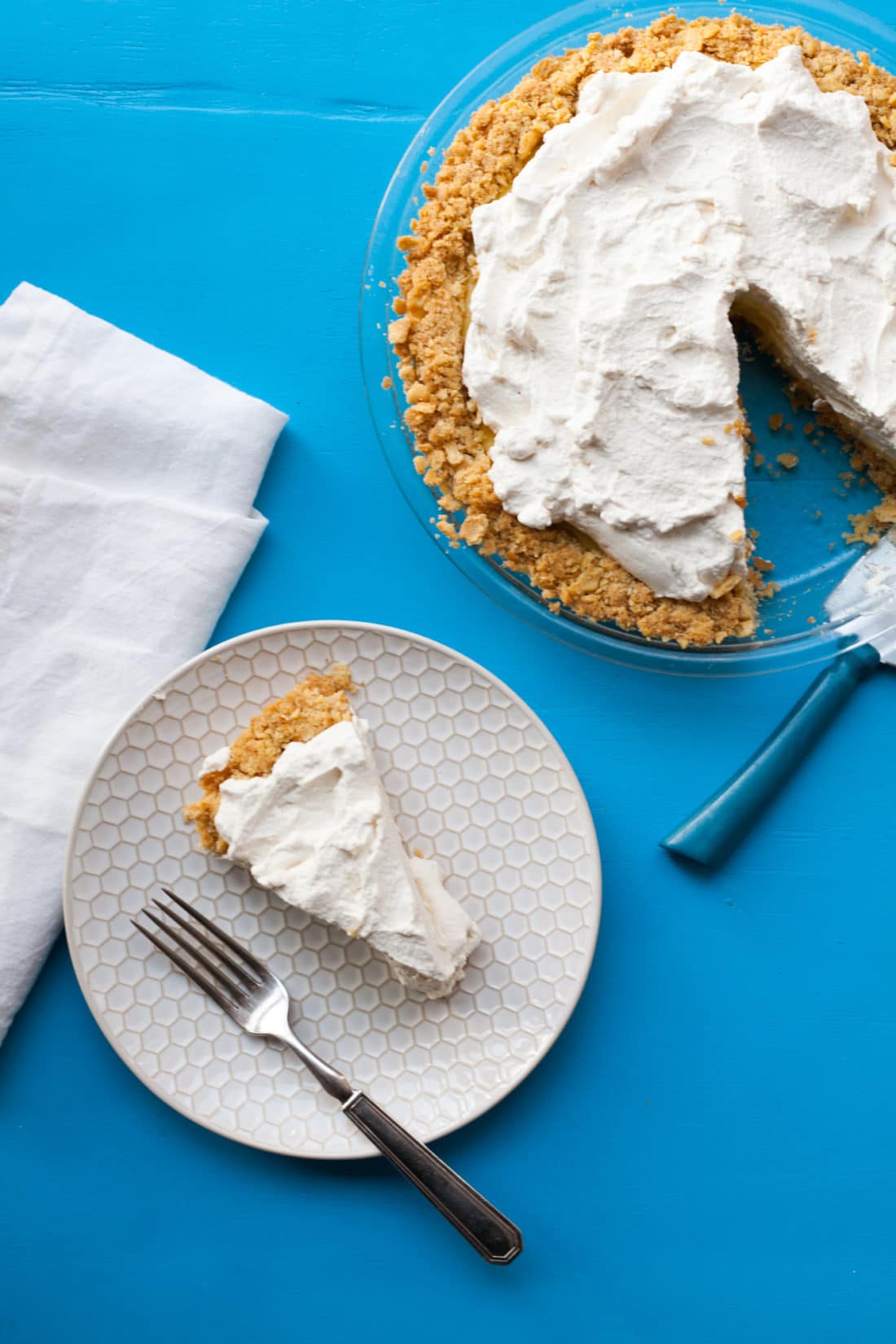 ---
Photo Studio & Creative Space
I'm lucky enough to have a lovely studio in NYC where I write, recipe test, and shoot everything. This studio, with a shoot-in kitchen and TONS of cookware and tabletop items, is available for project-based rentals. It's a versatile space perfect for video, food, and product shoots, as well as intimate events like chef demos and cocktail parties.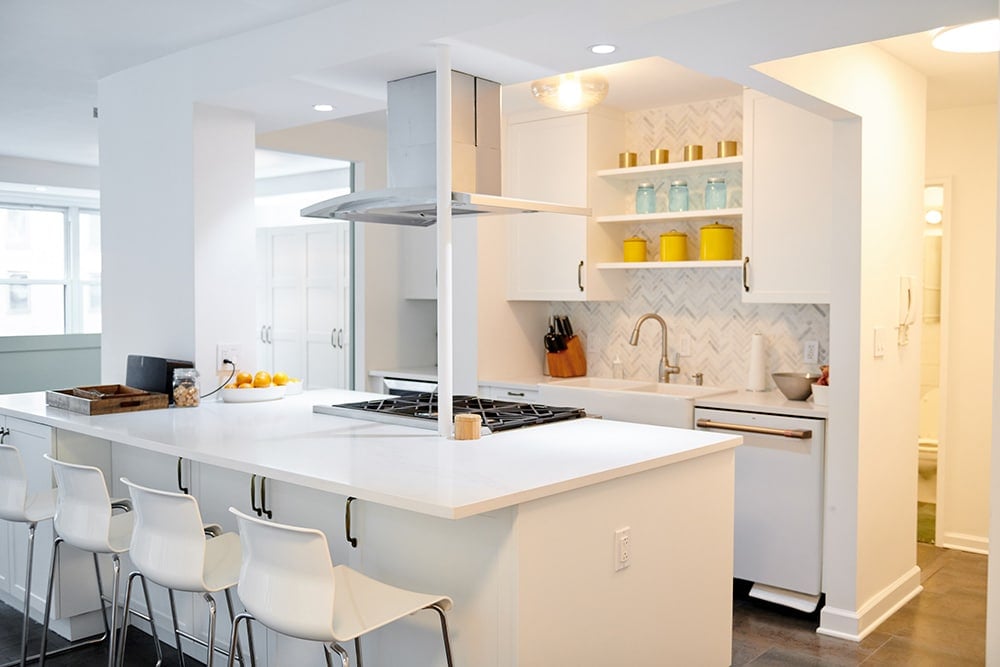 ---
Collaboration & Contact
A good collaboration is so much fun and so satisfying!
I selectively work with brands that align with my values on projects large and small. From creating compelling videos to developing custom content, I invest the same dedication in these partnerships as my recipes. If you have ideas or projects that might be up my alley, please don't hesitate to reach out! Some of my favorite projects have been with brands and organizations I love.
Email: katie@katieworkman.com
Among the companies and organizations I've worked with:
Contact Katie
---