This post may contain affiliate links. Please read our privacy policy.
What Do I Do With Pesto?
Sometimes I make pesto and use it all up right away. More often than not there are leftovers. And if you've made too big a batch, or bought a jar for a spoonful or two in a recipe, then you may be in the same boat.
Here are a whole bunch of ways to use up that herby deliciousness! (Also think of Sundried Tomato Pesto as a change of pace!)
---
10 Recipes Using Leftover Pesto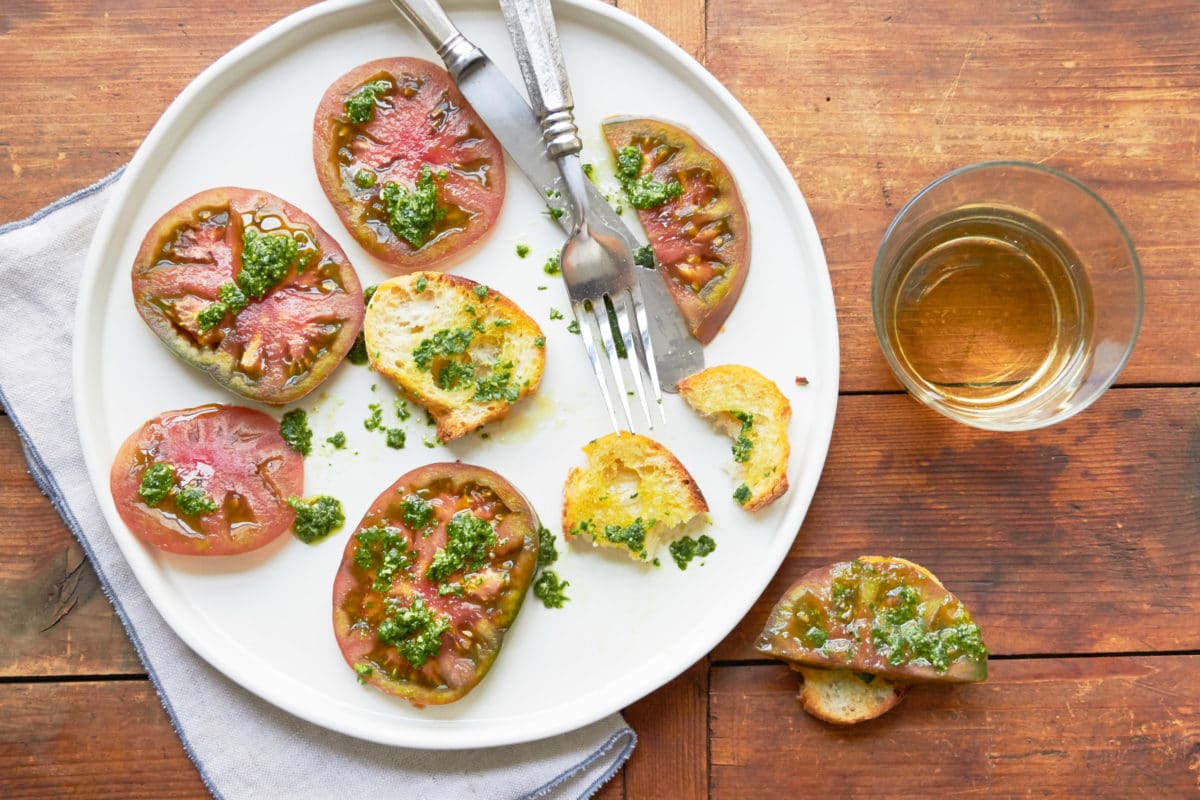 You can use any kind of pesto on sliced tomatoes, and you will have the perfect summer appetizer or side dish.
---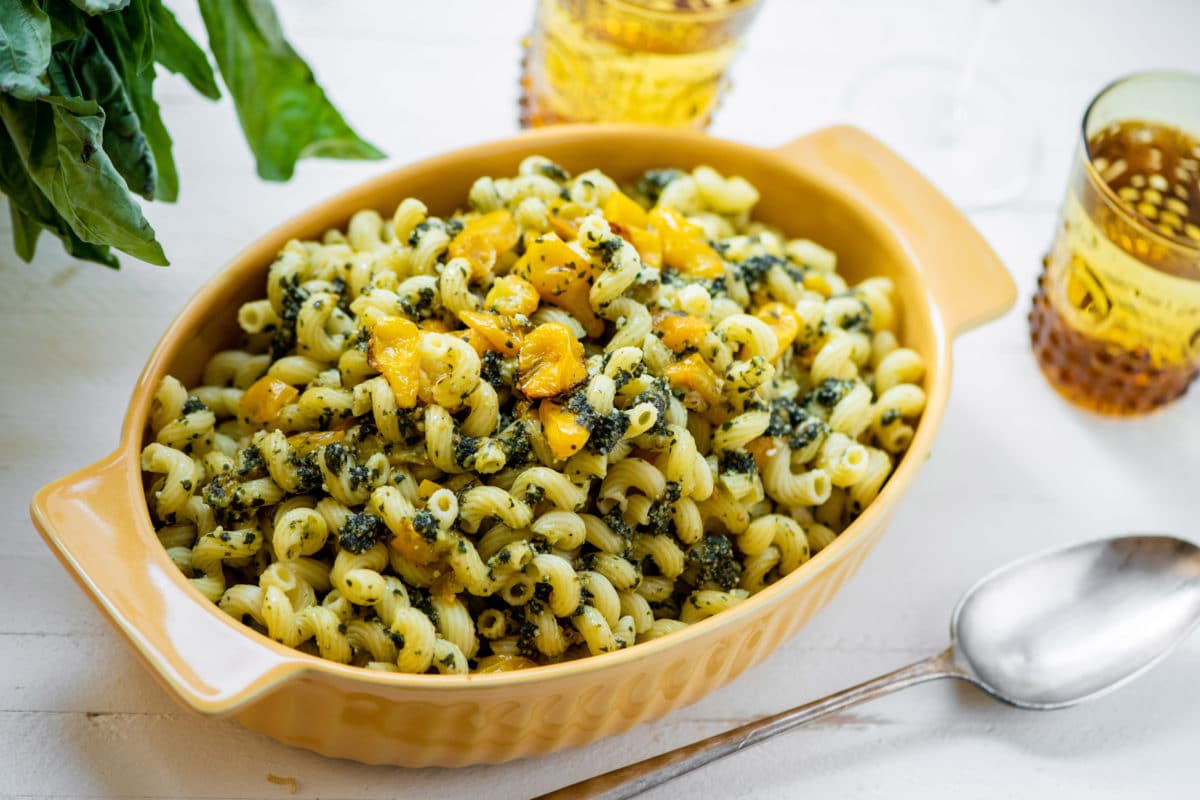 Toss pasta and tomatoes with pesto is another sure fire summer hit. You can roast the tomatoes, or just cut up lovely ripe tomatoes of any color, and you have a meal.
---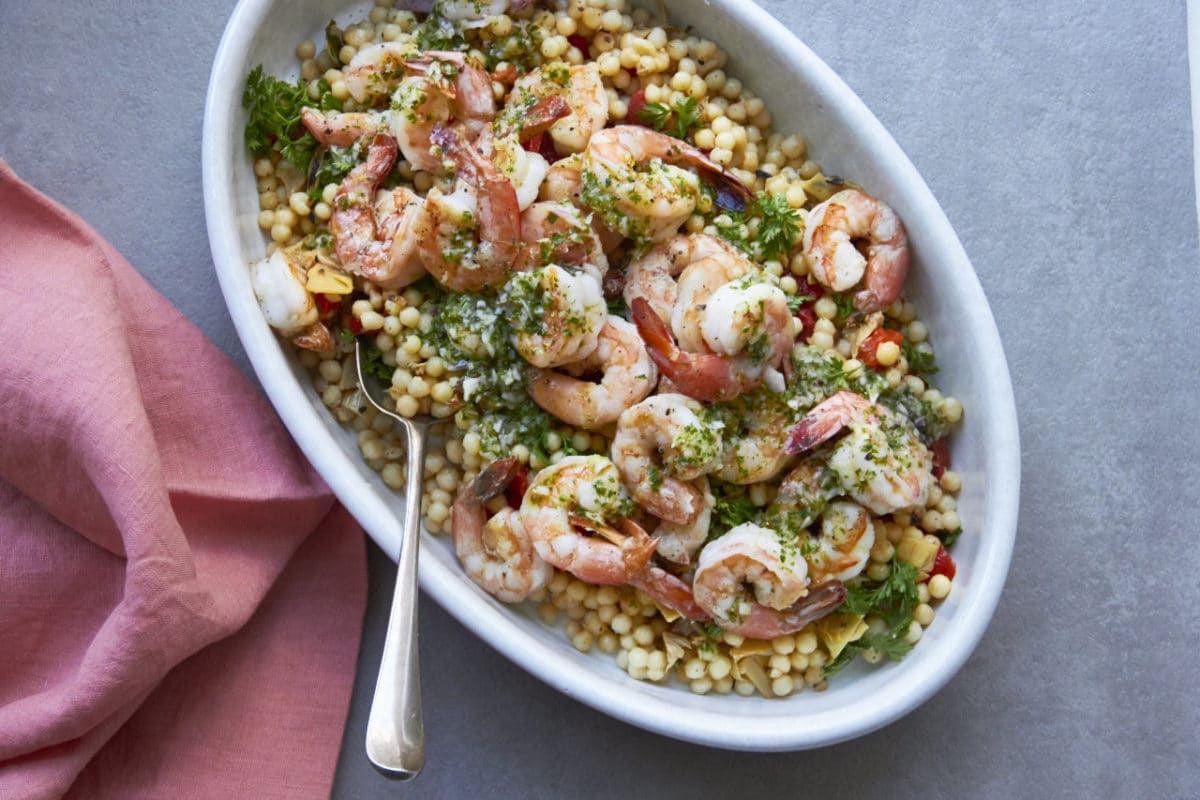 This summery dish pretty well underscores the thought that we eat with our eyes.
---
A dollop of pesto atop fish is an incredibly easy way to dress up a simple filet.
---
Pesto and eggs can be very good friends. Try a bit on top of scrambled eggs as well.
---
Pesto Guacamole
The perfect appetizer to bring to parties and potlucks, portable and crowd-pleasing. When in doubt, make a dip. Blending some pesto with ripe avocados gets you a very easy dip.
A quick vegetarian pasta with a nice dose of protein.
---
Lamb loves pesto especially one made with mint.
---
Blend a spoonful into fresh whipped ricotta for an amazing crostini topping.
---