This post may contain affiliate links. Please read our privacy policy.
First of all, yes, it is Brussels sprouts, plural on the Brussels. I know, it seems weird. But there's nothing weird about this amazing vegetable. Brussels sprouts are often cooked as a side dish, especially during the cold weather months. They are particularly popular as part of holiday meals such as Thanksgiving and Christmas.
What Are Brussels Sprouts?
Brussels sprouts are part of the same species as cabbage, cauliflower, broccoli, kale, and collard greens, and they actually do indeed look like miniature cabbage. They date back to ancient Rome, but true to their name, they first gained popularity in the region of Brussels (thus the need for the 's' and the reason it's capitalized) in Belgium in the 13th century. Once they made their way to North America in the 18th century, they became a major crop in California. That state remains the largest U.S. grower of Brussels sprouts.
Brussels sprouts grow on a large, thick stalk and look really cool if you can get your hands on a fresh one (you can order one here!). By the time most of us find them in the markets, the buds, or little heads, are taken off the stalk.
You might find them packaged in bags or even loose, sold in bulk by weight in the grocery store. However, some farmers markets and specialty markets sell Brussels sprouts on the stalk in peak season. It's a fun conversation piece, and kids will find this fun and strange.
What Do Brussels Sprouts Look Like?
Brussels sprouts are small, round, fairly bright green "mini-cabbages." Like cabbage, they are made of many compacted layers of leaves. On the plant, a thick stalk holds a helical (which means having the shape of a helix, a spiral — I had to look that one up) pattern of mini cabbage-looking buds with the leaves getting larger on the outside.
Buying and Choosing Brussels Sprouts
Brussels sprouts can be found in the produce section of general supermarkets year-round. They're also sold in the frozen vegetable aisle. If you are lucky enough to live near where these are grown in the United States (mainly California), they are usually readily found at farmers markets and sometimes still on the stalk.
When Are Brussels Sprouts in Season?
Brussels sprouts are grown in California from June through December but are generally readily available year-round. They are considered a cool weather crop, so often appear in local temperate regional farmers markets in the fall.
How Do I Pick the Best Brussels Sprouts?
All Brussels sprouts should be firm and bright in color. Make sure they are free of wilted leaves and bruises. Any damaged outer leaves can be removed, but try to find the freshest ones you can. The smaller the Brussels sprouts, the more tender and sweet it is (go for larger ones if you want a more cabbage-like flavor).
What do Brussels Sprouts Taste Like?
Brussels sprouts can be a bit bitter in taste. Larger sprouts are more bitter and take on the flavors of cabbage, while smaller sprouts tend to be sweeter and more tender. Much of the taste of Brussels sprouts, however, really comes from the way they are cooked. Roasting and sautéing bring out their sweet and nutty flavors while boiling makes them "cabbagy."
How to Prepare Brussels Sprouts
If you have a Brussels sprouts stalk, remove each bud by cutting right under the sprout. To prepare Brussels sprouts for any recipe, start by removing any outer leaves that are slightly browned or wilted. Trim the base of each Brussels sprout.
However you plan to cook with them, selecting Brussels sprouts similar in size will ensure consistent cooking. If cooking whole large Brussels sprouts, cut small X's in the trimmed base of the sprouts, which helps them cook evenly by allowing heat to penetrate faster into the center.
Brussels sprouts can also be shredded, thinly sliced, or cut in half or quarters, depending on the size and the needs of the recipe.
If you want to shred or slice them, you can do this with a sharp knife and cutting board, use the slicing blade on a food processor, or use a small mandoline. You can also buy them pre-sliced or shaved.
How to Cook With Brussels Sprouts
Brussels sprouts are very versatile and delicious when prepared in a number of ways. Used raw, they are amazing when sliced thin and used in salads. They can also be steamed, boiled, sautéed, fried, roasted, and even pickled!
A word on steaming or boiling Brussels sprouts: Most people who hate Brussels sprouts have only eaten them steamed or boiled, and perhaps even overcooked. These are not my favorite Brussels sprouts cooking methods; when boiled and overcooked, their bitter flavor and limp texture are not very appealing.
The Best Ways to Cook Brussels Sprouts
Roasting and sautéing are the most popular methods used to enhance Brussels sprouts' earthy, nutty, and sweet flavor. This can be done by simply adding minced garlic, salt and pepper, and olive oil before cooking or tossing in some extra special ingredients like bacon, lemon, Parmesan, or shallots to get a different flavor profile. See below for lots of recipe ideas! Brussels sprouts — raw and thinly sliced or cooked — also work very well with light, acidic things like vinaigrettes drizzled over them.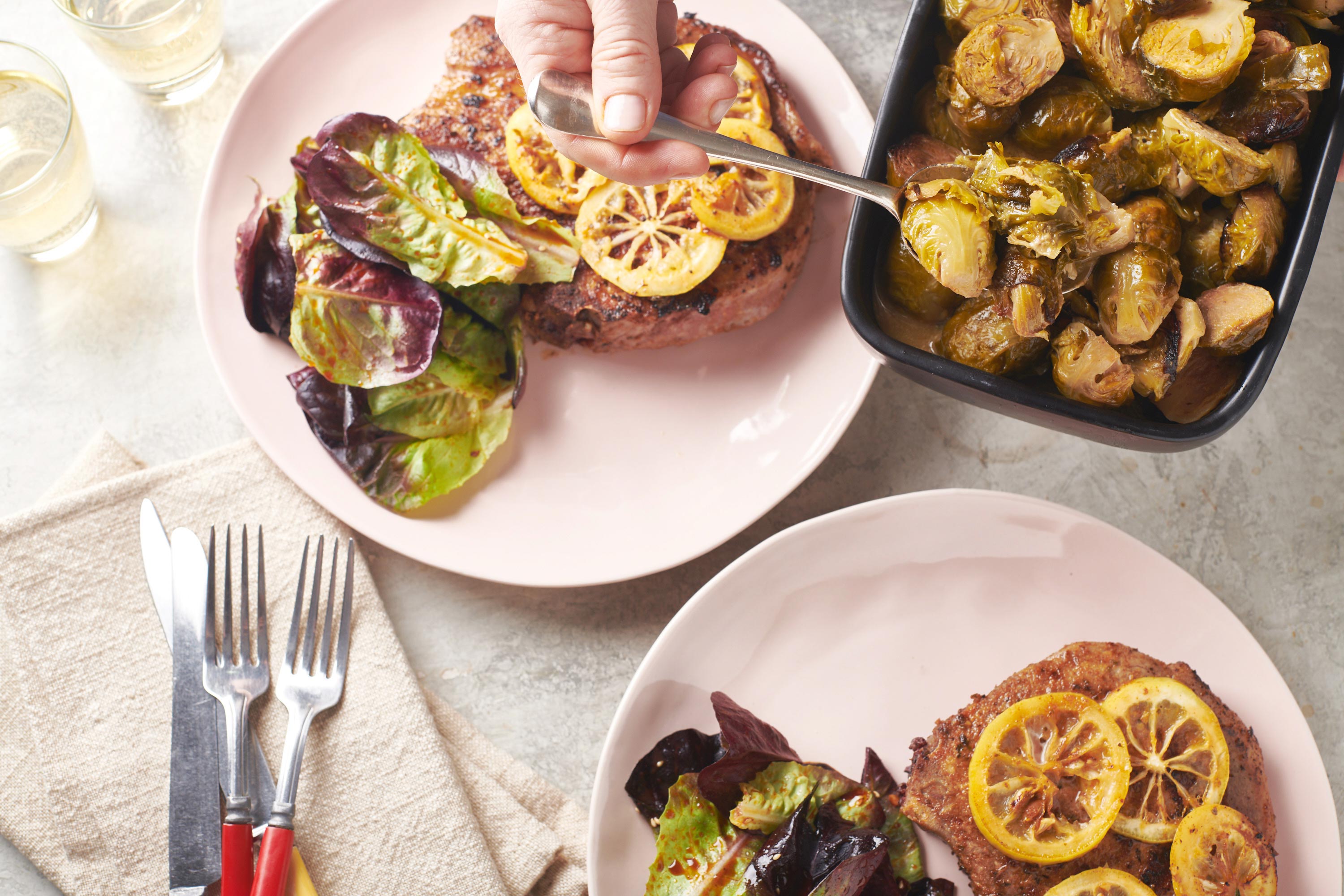 Storage
Since Brussels sprouts like cool temperatures, they store well. They will last in the refrigerator for about 2 weeks when stored on the stalk and about 1 week if loose and stored in a bag or airtight container.
Brussels sprouts freeze very well (actually 85% of the U.S. Brussels sprouts harvest is for the frozen market, which is kind of amazing when you think about how many are sold fresh!). To freeze sprouts, blanch them by placing them briefly in a pot of boiling water, then drain and shock them in a bowl of ice water. Pat dry and freeze for up to a year. Or, you know, just buy them frozen.
Are Brussels Sprouts Nutritious?
And how! Brussels sprouts are a cruciferous vegetable high in vitamins A and C. They are also good sources of iron, fiber, nutrients, and antioxidants and are believed to reduce the risk of cancer.
---
15 Brussels Sprouts Recipes
I clearly LOVE Brussels sprouts, as evidenced below! I made a ton and often eat them as a main course. Here are several Brussels sprouts recipes to try.
---
---
---
---
---
---
---
---
---
---
---
---
---
---
---
Like this recipe? Pin it to your favorite board on Pinterest.

Pin This