This post may contain affiliate links. Please read our privacy policy.
This sheltering at home stuff….it's gotten old, right? Never again will any of us take for granted a casual bite at a local favorite restaurant, a festive dinner with friends for no reason, a birthday celebration with the whole gang. But we can't just give up on the good stuff. During these days of quarantine, we need to do whatever we can to find a sense of normalcy and some bright spots that feel celebratory.
So, let's reclaim our Saturday nights, shall we? Let's take the time to make that meal feel different from the other nights. Let's set the table nicely, make something good, and pour some wine and take a moment. There are many people facing many hardships, and if we are lucky enough to be able to do this for ourselves and our families, we should be thankful and try and appreciate the things we can still enjoy and control.
The wine doesn't have to be expensive; the meal doesn't have to be fancy, but it's about differentiating the evening, and making things feel special.
Saturday Night Menu
So, starting this week, and for the next 7 weeks, I'm going to offer you a menu with accessible, affordable recipes, paired with a wine (or sometimes two – choices!) and I hope you will join me in reclaiming Saturday nights in a delicious and meaningful way until we can resume something closer to normal life.
And welcome to the first menu! We start with a homey chicken and potatoes meal, accompanied by a crispy crunchy salad. For this menu there are two wine choices: the first is Belleruche Blanc from M. Chapoutier, a white Cotes-du-Rhone, that has both roundness and freshness to it. Apricot, floral notes, and a tiny hint of anise make this a lovely match for the comforting flavors of the chicken and potatoes.
Or if you want to go in a red direction, get yourself a bottle of the Belleruche Rouge Cote-du-Rhone. It has a beautiful rich garnet color, and intense fruit aromas such black currant, raspberry, and notes of pepperiness, which I love. This is a juicy and powerful wine, and another excellent choice for the chicken infused with a deeply flavorful marinade.
Michel Chapoutier is a very well-respected winemaker, and if you don't know his name, these two Belleruche wines are a welcoming get-to-know-you way to try out his portfolio, and also get a sense of why the Rhone wine region is so loved. The white retails for around $15, and the red for $18, which are pretty attractive prices for such delightful wines.
If you want to grab a bottle of each, then you'll probably have some left for Sunday supper, which is an appealing way to get ready for the week. A meal with a glass of wine has a way of feels more joyful and pleasing overall, and I think that the simple pleasures that are attainable to us at this time are worth grabbing and holding tight to.
To buy the Belleruche Rouge Cote-du-Rhone, click here, and to buy the Belleruche Blanc, click here!
---
Saturday Supper #1: The Menu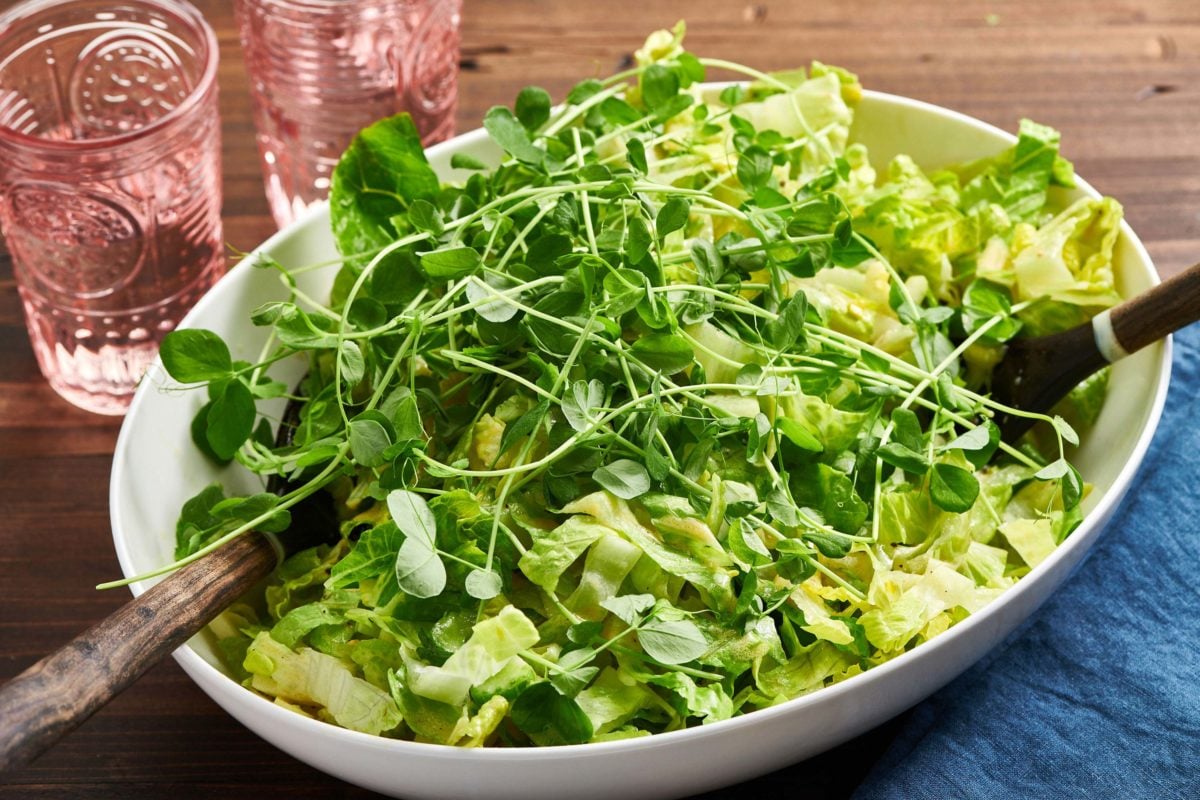 This is my go-to salad on any given day.  We are huge fans of crunch in our salads, and this salad with a base of romaine hearts and celery fully delivers.  Use whatever vinegar you have on hand for the dressing.
---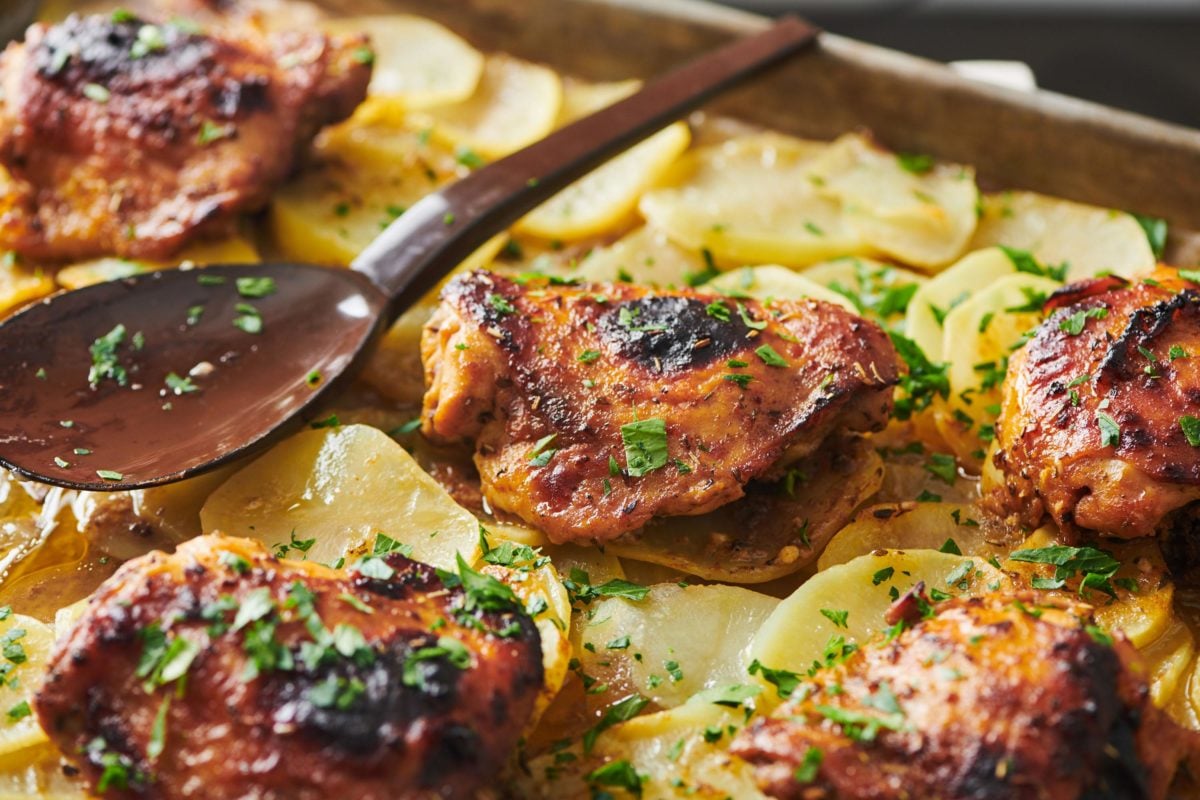 For this sheetpan dinner you roast the chicken atop sliced potatoes and oh wow, those potatoes are nutso good, tender and drenched with the juices from the chicken as well as the warm marinade, slightly crispy around some of the edges. You could skip the potato part if you wanted to serve the chicken with another starch like mashed potatoes or rice, but it really is a treat.  
Also, the marinade has a bunch of pantry ingredients in it, but if you don't have all of the items, it's ok to skip one or two, or to sub it a different hot sauce, for instance.  There's so much going on flavor-wise that no one will miss anything left out.
---
You truly can make these in one pot, no extra bowls to wash.  This is my favorite brownie recipe of all time, and it will give you a generous panful so that your Saturday night dessert can be enjoyed all throughout the week.  This is one of my most popular recipes of all time, originally from The Mom 100 Cookbook.
---
Tune in next week, same time, different menu, different wine!
Other Saturday Suppers: