This post may contain affiliate links. Please read our privacy policy.
This is the second installment of the wine and food series. The focus: encouraging ourselves to reclaim our Saturday nights, and to find a reason to take a breath, acknowledge the weekend, cook something that feels a little bit more special than the day to day fare, and pour a big old glass of wine.
This week's menu features an inexpensive and crowd-pleasing pork loin, surrounded by whatever vegetables you fancy. The meat and veg are paired with some herbed brown rice, which can also be made with whatever fresh herbs are floating around your fridge, even just a couple of handfuls of parsley, if that's what's on hand.
Using up extra fresh herbs is not only satisfying but gives every single thing you make a true lift, and the chances are whatever herbs you bought for a particular recipe earlier in the week are going to be more than you needed. Waste not want not for sure these days.
This comforting pork dish comes with two rose wine options: Feudi di San Gregorio Ros'Aura, a beautiful blush rose with scents of wild strawberries, raspberries and cherries. The flavor is fresh and lively, and it pairs extremely well with roasted meats (fish, too!) and vegetables of all stripes.
The second option is a deeper salmon color rose with amber highlights, the Il Poggione Brancato Rosato. This rose is more floral in aroma, with notes of raspberry, strawberry and spices. Also think of this wine whenever you are making an Italian centric meal, especially one that is produce-heavy.
I have to say, it's hard to choose. And perhaps another reason to buy two bottles this week. The Feudi is $13 (a steal) and the Il Poggione is $17, and when you can find wine this delicious for well under $20 per bottle you should consider that a big old win (think of what you pay for a glass in a restaurant during normal times….).
And an open bottle of rose can last (recorked or recapped) for up to 5 days in the fridge, so that's something to look forward to, especially as the weather warms up, and that evening glass of rose feels all the more enticing.
On a side note, I want to paint my bathroom the exact color of Feudi di San Gregorio Ros'Aura, and I want to find a soft t-shirt in the color of the Il Poggione Rosato.
To buy these wines, head on over to wine.com and in a few clicks you will be on your way to a lovely Saturday Supper.
---
Saturday Supper #2: The Menu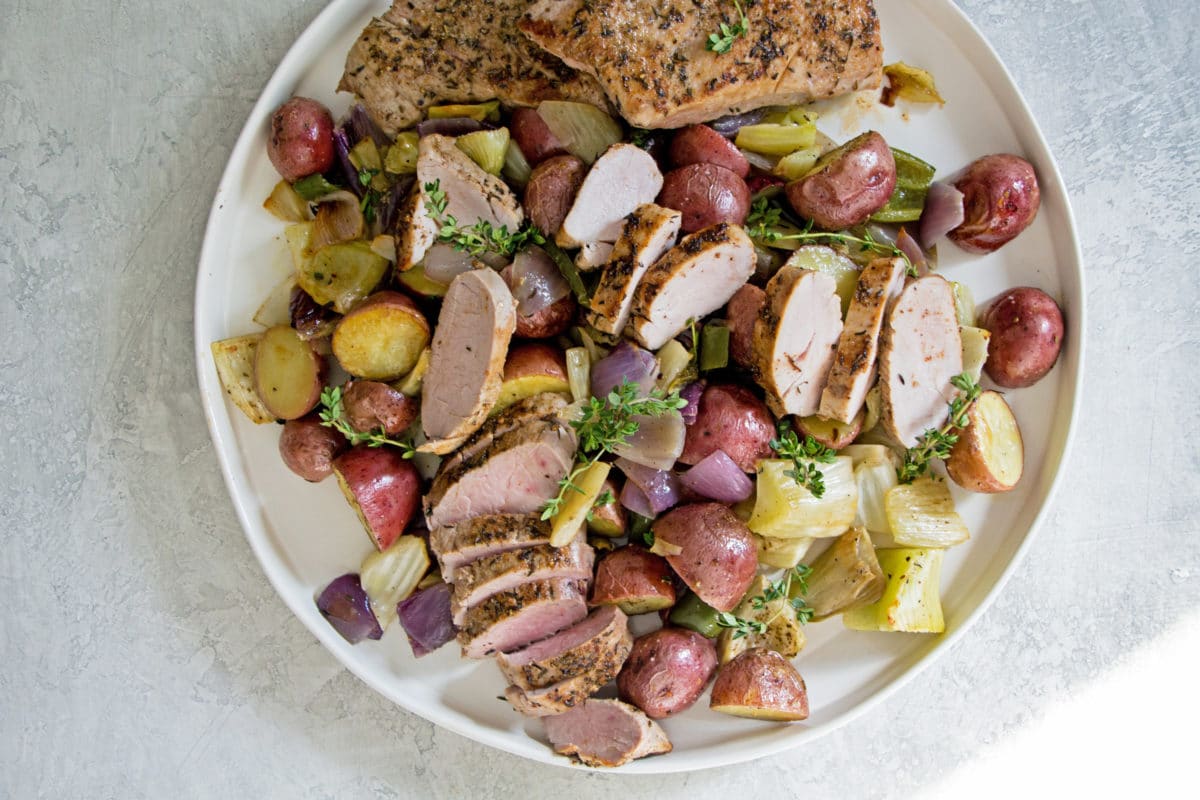 Yet another moment where a pork loin, or a pair of pork tenderloins in this case, make dinnertime just so very easy.  If you want to use one larger pork loin instead of smaller tenderloins, you absolutely can.  Just increase the cooking time by 10 to 15 minutes, and keep an eye on the internal temperature with a meat thermometer.  You are looking for an internal temp of 140°F.  
---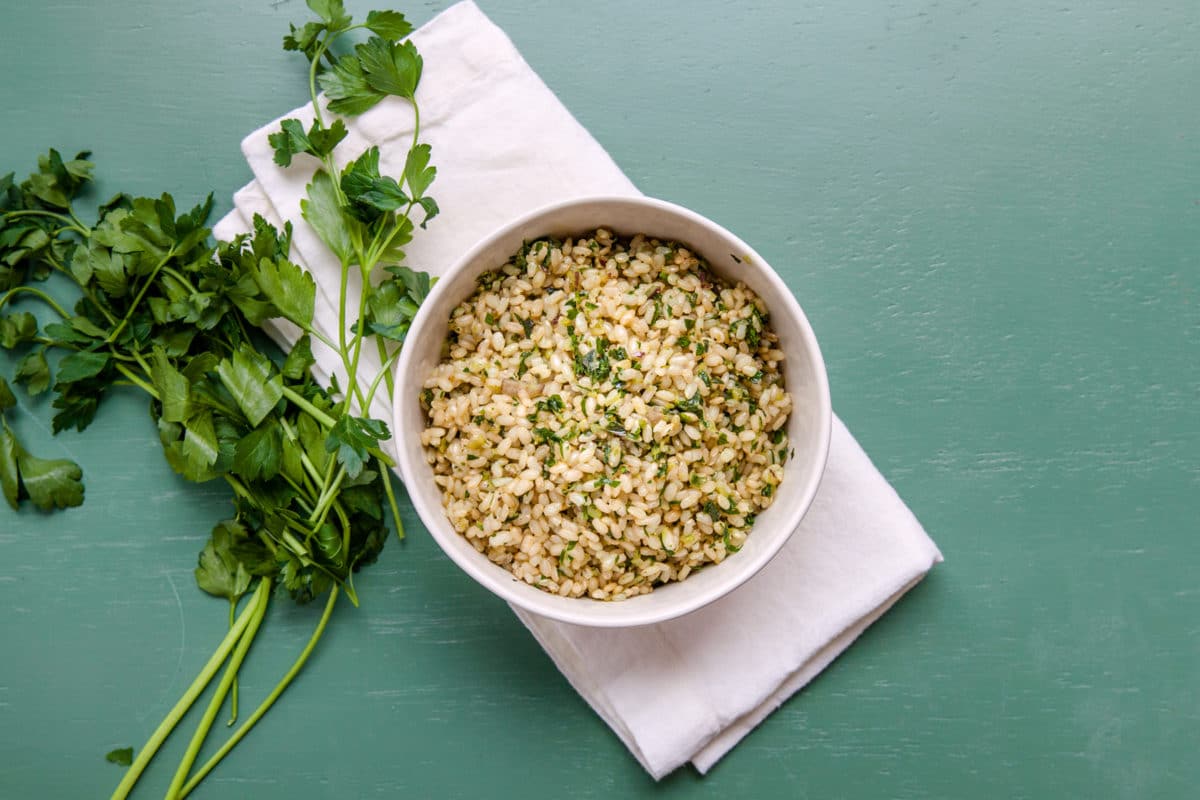 Plain rice is swell, but herbed rice is sweller.  Again, any herbs will work perfectly (and be a lovely flavor match for the berry-forward wines).  Parsley and basil are a go-to combo, but you can also incorporate thyme (which is also in the pork dish), marjoram, chives, oregano.  One herb, two herbs, or more – it all works.  Add slowly, taste often, and see how herby you want to go.
---
There are certain baked goods that elicit a fierce loyalty amongst their fans.  They bring out strong feelings about the way they should rightfully be prepared, and they bring out perceptible shock and confusion when faced with any person who does not share their opinions and deep-seated affection for said item. 
Lemon tarts, or lemon bars as they are also known, are such a baked good.  People who love them, love them.  And they are a perfect way to round out this meal (hopefully with some last sips of chilled rose).
---
Other Saturday Suppers: