This post may contain affiliate links. Please read our privacy policy.
I am a huge arugula fan. Luckily (though somewhat surprisingly), my family is too — even my kids, ever since a pretty young age. The peppery lettuce is so fantastic in salads and also layered into sandwiches or even chopped as used as a garnish. Arugula can be eaten uncooked or cooked — it's a nice addition to stir-fries and can be wilted into a pan sauce.
Because arugula is quite peppery, it is often part of a lettuce blend, especially if the arugula is more mature and stronger in taste. Try it in the endive and orange salad below, or make Chicken with Arugula and Mustard Pan Sauce and Roasted Potatoes with Arugula-Basil Dipping Sauce.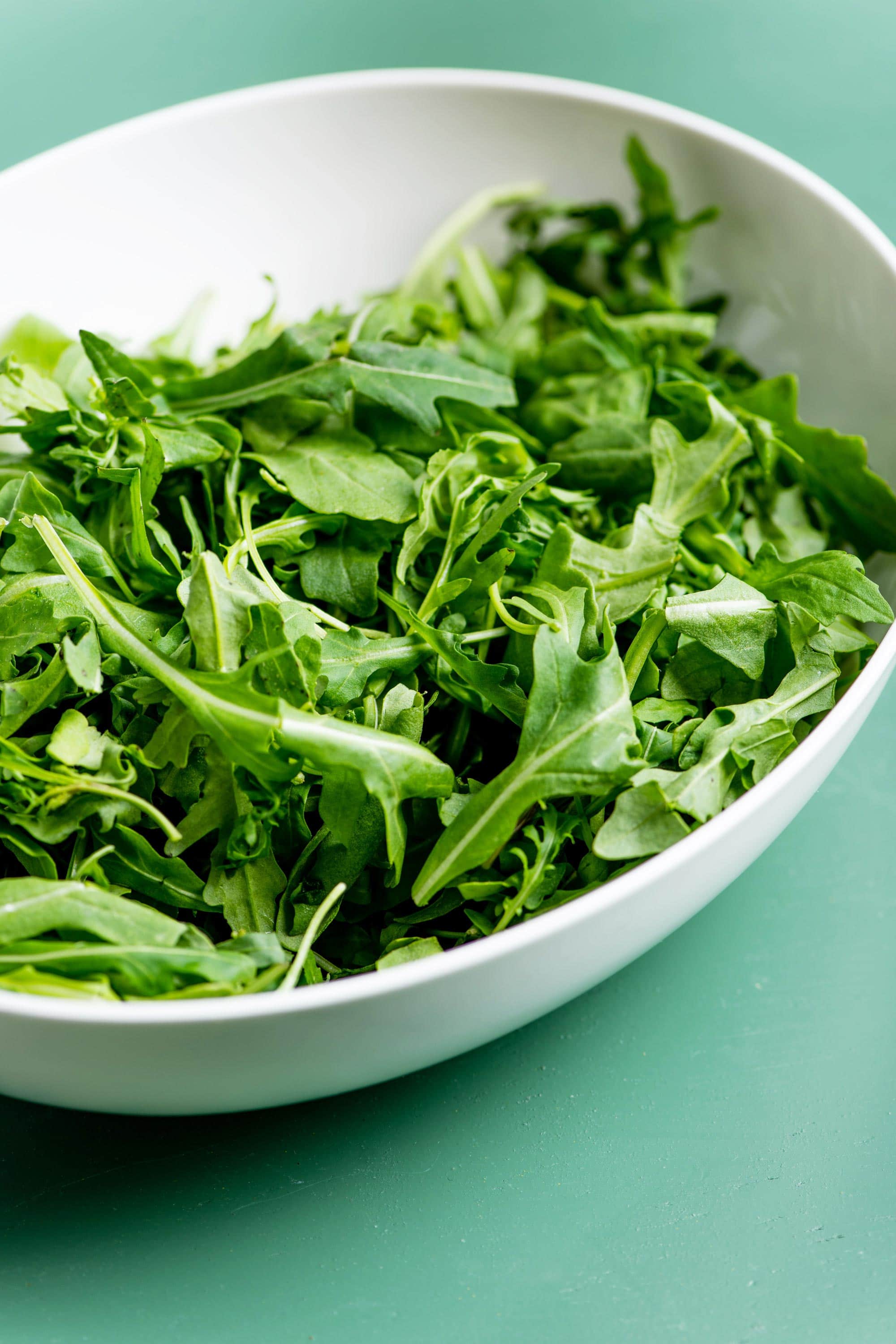 What Is Arugula?
This might come as a shock to some, but arugula is actually a type of lettuce. It is also known as rocket, especially in Europe, or rucola, rucoli, rocket salad, roquette, Italian cress, and salad rocket. It can be harvested as baby arugula. That's smaller, more tender, and more delicate than mature arugula, which is a bit rougher in texture and stronger in taste.
What Does Arugula Look Like?
Arugula looks like long, slightly spiky leaves. The leaves are tiny and soft in shape. They're about one or two inches long or much larger with a dramatically defined outline, depending on how mature the plant was when the leaves were harvested.
What Does Arugula Taste Like?
Peppery. The larger the leaves, the more peppery it is usually, and sometimes overblown arugula leaves can taste a bit bitter.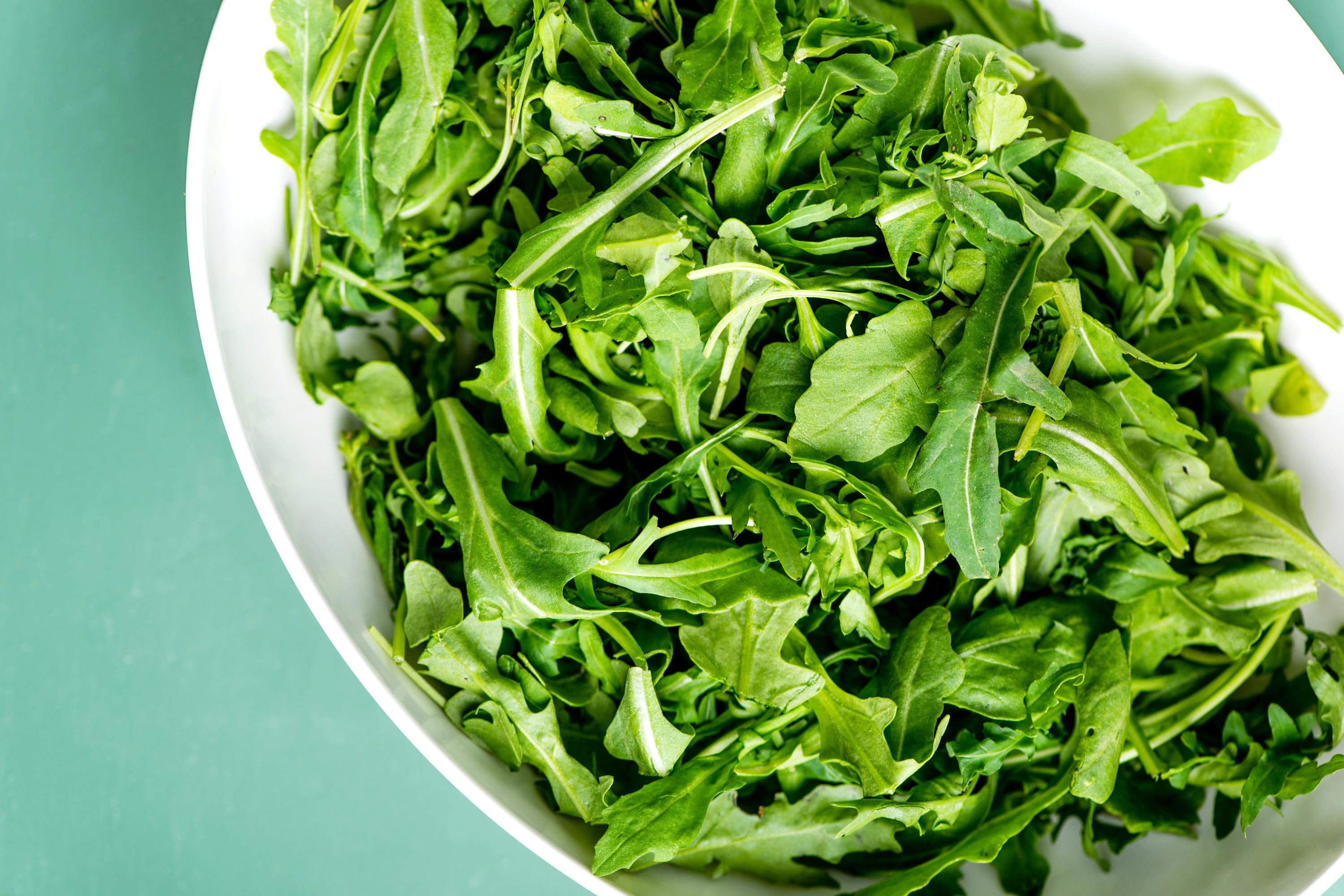 Substitutes
If a recipe calls for arugula and you're fresh out, or if perhaps this peppery green isn't your first choice, opt for another leafy green instead. Baby spinach works really well in the stead of arugula in salads — it has a less intense taste, but it's very similar texturally. You can also opt for dandelion greens, which have a similar shape and taste to arugula.
Selecting and Buying Arugula
Arugula is found at farmers markets in early summer but all year round in supermarkets. Sometimes it is sold loose and in a bulk bin by weight. Often, it is packaged in a clamshell or plastic bag.
Look for smaller leaves with a consistent green color and no fading or browning. And definitely seek out leaves that are dry and not at all slimy, whether the arugula is loose or in a container.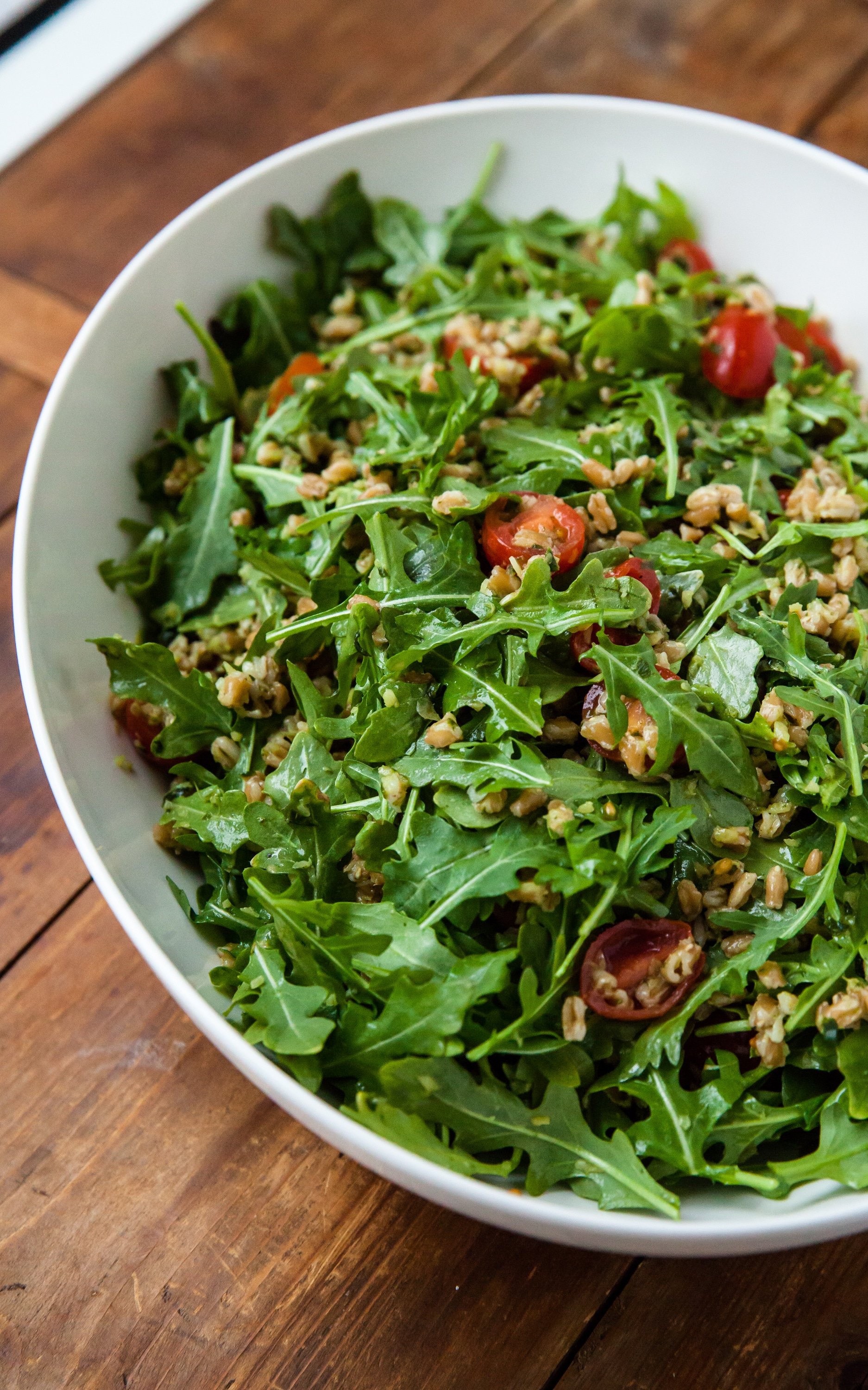 How to Prepare Arugula
Arugula may come pre-washed in bags, or you may need to give it a quick rinse and dry before using. You don't need to fret too much about that rinse. Your arugula will be fine to use without that much prep.
How to Use Arugula: plus how to cook, chose, store, and make the best use of this versatile spicy green. Plus a recipe for a colorful, peppery, citrusy salad (and more arugula recipes!)

Tweet This
How to Cook With Arugula
Arugula is usually used raw. It can be used in cooked dishes as well, much like spinach or other greens or a fresh herb. Sautéing is one way to cook arugula. Or include it in simmered, baked, or roasted dishes. It's very popular in Italy, where it is used in many ways and often is strewn over a pizza after it comes out of the oven. It's also popular in Brazil, Argentina, Cyprus, Egypt, and Turkey.
One of my favorite ways to use arugula is to roughly chop it and then use it to finish a dish instead of chopped parsley or another herb.
How to Store Arugula
Don't wash arugula until you are ready to use it. Once exposed to water, it will begin to wilt and may even grow moldy if left in the fridge.
Arugula will last in the refrigerator for about 1 week, loosely wrapped in a plastic bag. If it comes in a plastic clamshell, you can store it in its original packaging.
FAQs
When is arugula in season?
Arugula is in season from the spring through the fall. During the hotter months of the summer, it may be stronger in flavor.
Can you freeze arugula?
Yes, you can, but be warned: It's a pretty work-intensive process, and the arugula will always come out softer than it went in.

Still, if you're not dissuaded by that, you should blanch your greens (place them in boiling water for half a minute, then plunge them directly into an ice water bath) to preserve their green color. Next, drain the arugula of liquid, and place it on paper towels, then into a freezer-safe air-tight bag or container, squeezing out as much air as possible. Finally, take tin foil and wrap it around your container of choice — this will keep out some freezer burn. (What? I know it's complicated, but you asked for this!)
Is arugula good for indigestion?
Interestingly, the fiber contained in arugula and other leafy greens is great for helping to regulate your bowel movements (via Health Digest). It can also prevent constipation and clean out your system!
---
6 Arugula Recipes
Use arugula in these recipes!
This pan sauce begs for some rice or crusty bread so you don't lose one drop.
---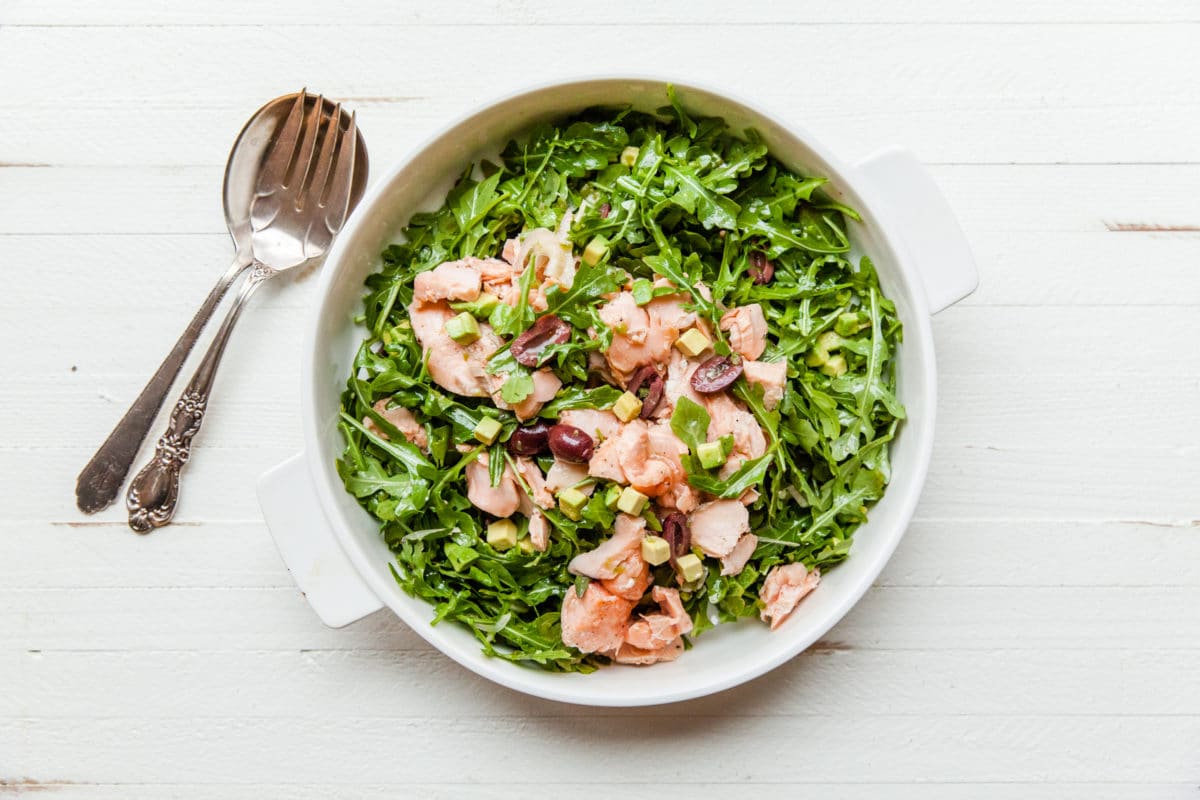 Flaky rich salmon pairs with creamy avocado on a bed of peppery arugula with a bright dressing. A perfect lunch any time of year.
---
A tangle of fresh greens plays so beautifully against the rich lamb. This is a very impressive main dish and not hard at all.
---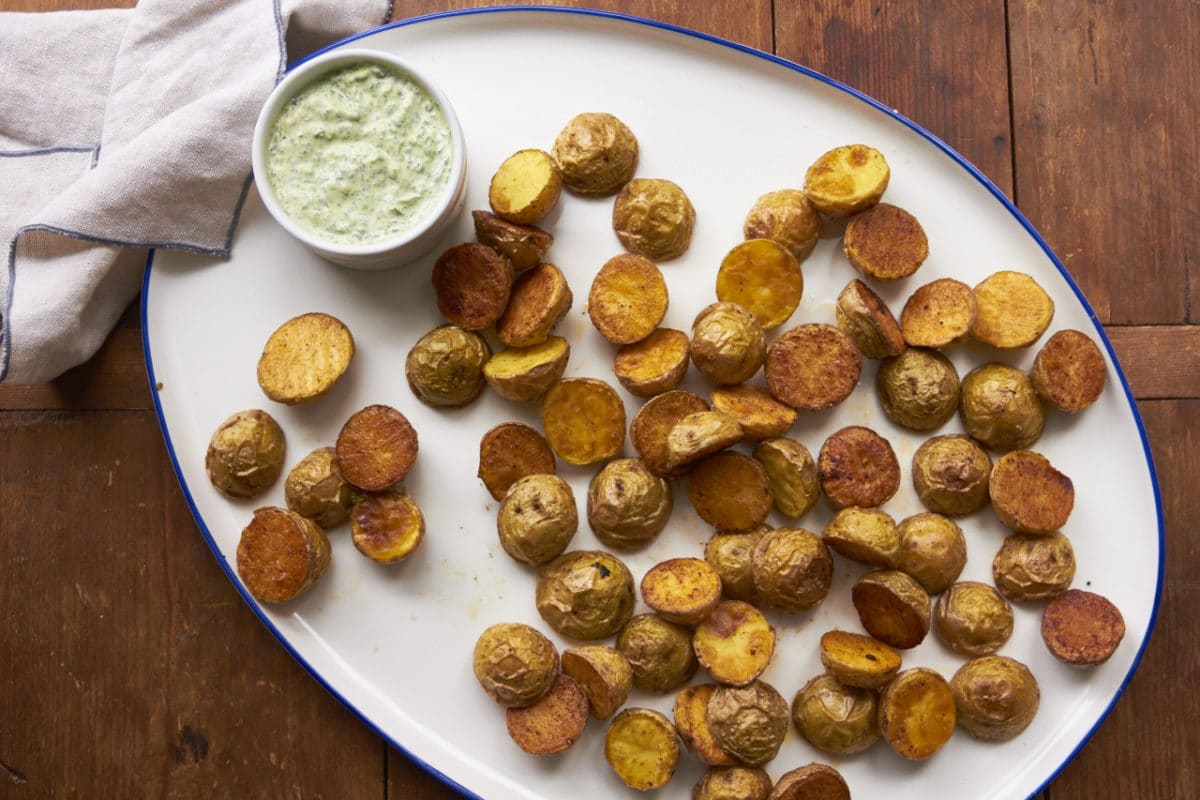 These are so easy to make (puree the creamy herb-flecked sauce while the potatoes roast) and make a fun appetizer or side dish.
---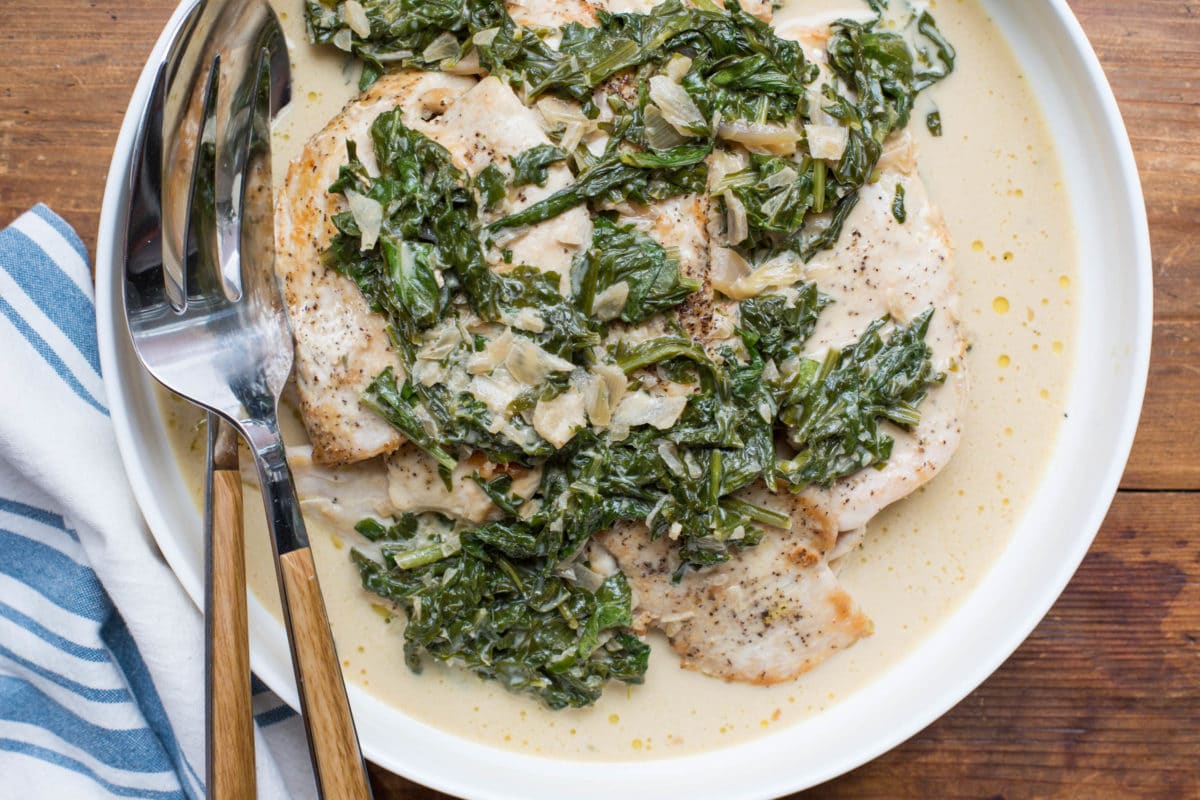 A handful of supporting ingredients turn a couple of handfuls of arugula into an amazing pan sauce.
---
Endive and Orange Salad With Arugula
A little burst of citrus in a salad is beautiful on many levels. Take your arugula to another level by combining it with sweet, sour oranges and some bitter endives. The result is a sophisticated salad that will class up any dinner party table.
Ingredients
Oranges – If you have the opportunity to find blood oranges or any other cool-weather variety of oranges, preferably with a deep, rich inside hue, they will make this salad so, so, so pretty. But you know, regular oranges make it pretty, too. Or mix two varieties if you're really showing off.
Rice vinegar – Use your rice vinegar to give the dressing some bite.
Olive oil – It would hardly be a salad dressing without olive oil, would it?
Shallots – Mince shallots finely to add to this dressing — it gives it a bit of a crunch.
Dijon mustard – Mustard works well to round out the salad dressing.
Baby arugula – Buy baby arugula for this salad, which has a slightly more consistent and milder peppery flavor.
Endive – Endive is somewhat bitter. If you are concerned about the lettuce mix getting a little too powerful for your group, subbing in some slivered romaine is a great way to add salad crunch and volume while taming the intensity of the stronger lettuces.
Black olives – Optional if you want a little bit more salt and brine in your salad!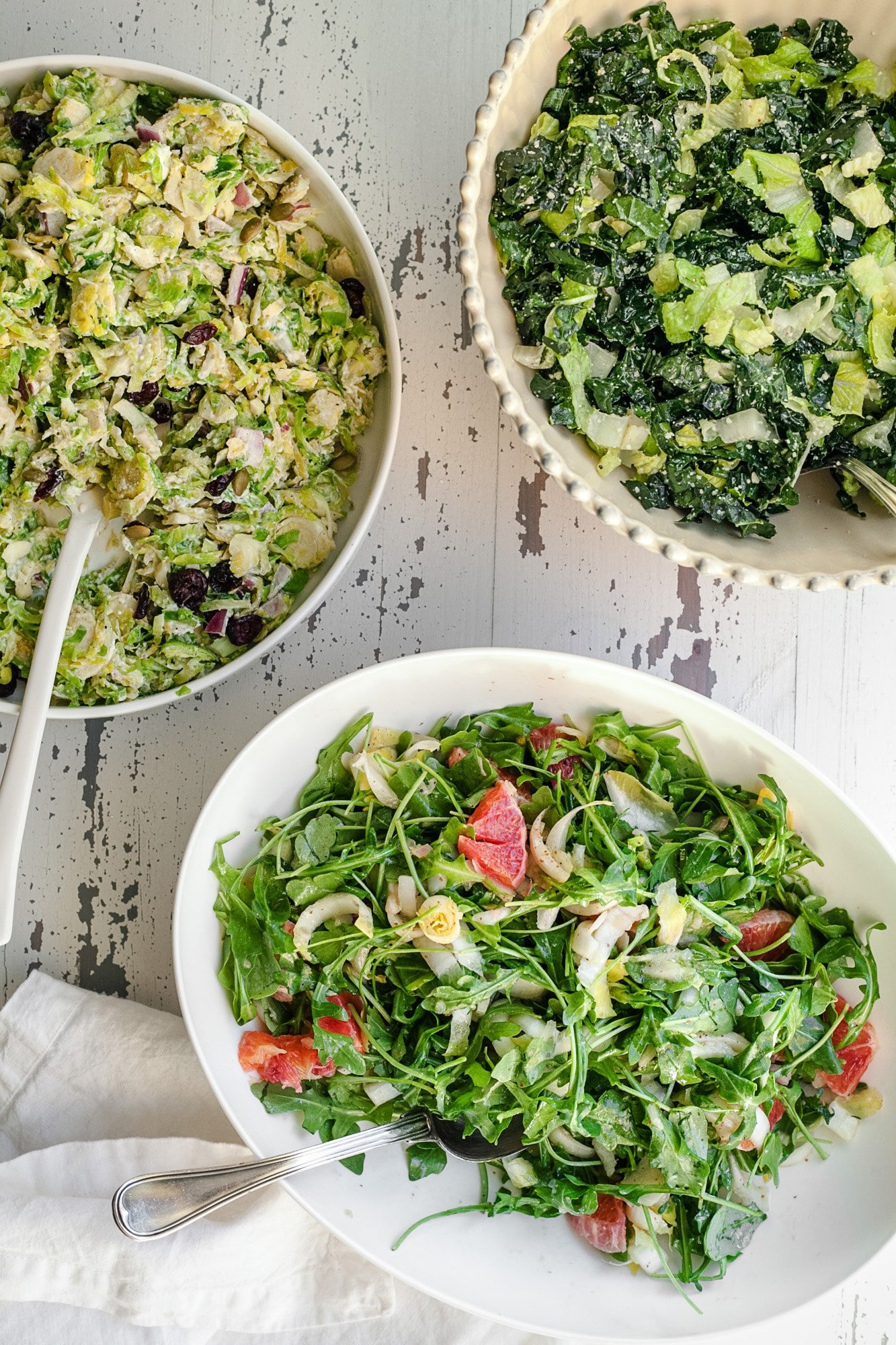 Like this recipe? Pin it to your favorite board on Pinterest.

Pin This
Arugula in an Endive and Orange Salad
Everything you need to know about cooking with arugula, and a recipe for a colorful, peppery, citrusy salad (and more arugula recipes!).
Ingredients
2

oranges

(any kind)

2

tablespoons

rice vinegar

3

tablespoons

extra-virgin olive oil

2

tablespoons

minced shallots

1

teaspoon

Dijon mustard

Kosher salt and freshly ground pepper

(to taste)

6

cups

baby arugula

(or chopped arugula leaves)

2

heads

endive

(sliced into ½-inch ribbons crosswise)

½

cup

halved oil-cured black olives

(optional)
Instructions
Peel the oranges and use a small sharp knife to remove the white pith from the entire outside of the orange. Cut the orange crosswise into ¼-inch slices, then cut each of the slices into 4 quarters. Remove any seeds, taking care to leave the pieces intact and in a nice shape.

In a small container or bowl, combine the vinegar, olive oil, shallots, mustard, salt, and pepper.

In a large serving bowl, combine the arugula and endive, along with the olives, if using. Add the dressing and toss to combine. Add the orange pieces and gently toss again to combine.
Notes
If you only can find mature arugula, chop it coarsely, and give the leaves a taste. If they are super peppery, you may want to use a bit less and either increase the amount of endive or add a bit of slivered romaine lettuce to make up the difference and balance out the strong flavor of the arugula leaves.
Endive is somewhat bitter. If you are concerned about the lettuce mix getting a little too powerful for your group, subbing in some slivered romaine is a great way to add salad crunch and volume while taming the intensity of the stronger lettuces.
Nutrition
Calories:
200
kcal
,
Carbohydrates:
18
g
,
Protein:
5
g
,
Fat:
14
g
,
Saturated Fat:
2
g
,
Sodium:
335
mg
,
Potassium:
952
mg
,
Fiber:
10
g
,
Sugar:
8
g
,
Vitamin A:
5801
IU
,
Vitamin C:
54
mg
,
Calcium:
200
mg
,
Iron:
3
mg
Nutrition information is automatically calculated, so should only be used as an approximation.
Like this? Leave a comment below!