This post may contain affiliate links. Please read our privacy policy.
In some areas of the country things are opening up a bit, but not where we are. And frankly, while I am surely looking forward to dinner and drinks with friends in a restaurant at some point, I am happier to wait until it feels pretty darn safe, and we are definitely not there yet.
So, until then, our Saturday Supper project continues, and it's really become a lovely landmark in a week of days that resemble each other a little too closely. This week, we hit the grill, and if the weather is anything like it's been in recent days, it will be — hip, hip hooray — an al fresco meal.
We'll start with bistro salad, which is really easy to pull off, just a few extra steps from a "regular" old salad, but oh, it really feels like you are forking up a salad you might order in a restaurant.
Then the main event part: simply marinated chicken breasts alongside multi-colored bell peppers make this a dazzler of a grilled dinner. But it's just not quite yet complete — now there is a choice to be made.
Will you be pairing this with red wine? Then you'll want to open a bottle of Michel Chapoutier Costieres de Nimes La Ciboise Rouge, with aromas of red fruits, such as blackcurrant and raspberry.
Or, will you head in the direction of rose? Mathilde Chapoutier Provence Rose is a gorgeous summer wine with touches of strawberry, grapefruit, and apricot (and a blushy color to match).
Wait, how weird that both wines are made by vintners with the same last name….no, not weird at all. Mathilde Chapoutier is in fact the daughter of famed Rhone winemaker Michel Chapoutier, and the 8th generation of her family to make wine under her woman-owned label. The compass on the label symbolizes Mathilde's travels throughout the world's greatest wine regions.
With the rose, refreshing acidity plays off the fruit, but there is a nice overall roundness as well. With the La Ciboise Rouge, the deep reddish purple wine brings on ripe fruit flavor and a peppery finish. Either way you will feel like you've created a bistro in your home or backyard. And either way, you will spend $20 or less on the bottle, which is a serious value for such thoughtfully made wines.
So, yes to Saturday Supper, yes to glasses of wine, yes to carving out time to just be together in these trying times.
---
Saturday Supper #5: The Menu
I can't think of a salad I love more than that classic bistro salad, piles of somewhat bitter lettuce, chunky lardons of crisp (but not too crisp) bacon, a tart vinaigrette, some goat cheese, a toasted piece of baguette.  If you want to make this more substantial, or make it again for lunch, think about adding a poached egg on top.
---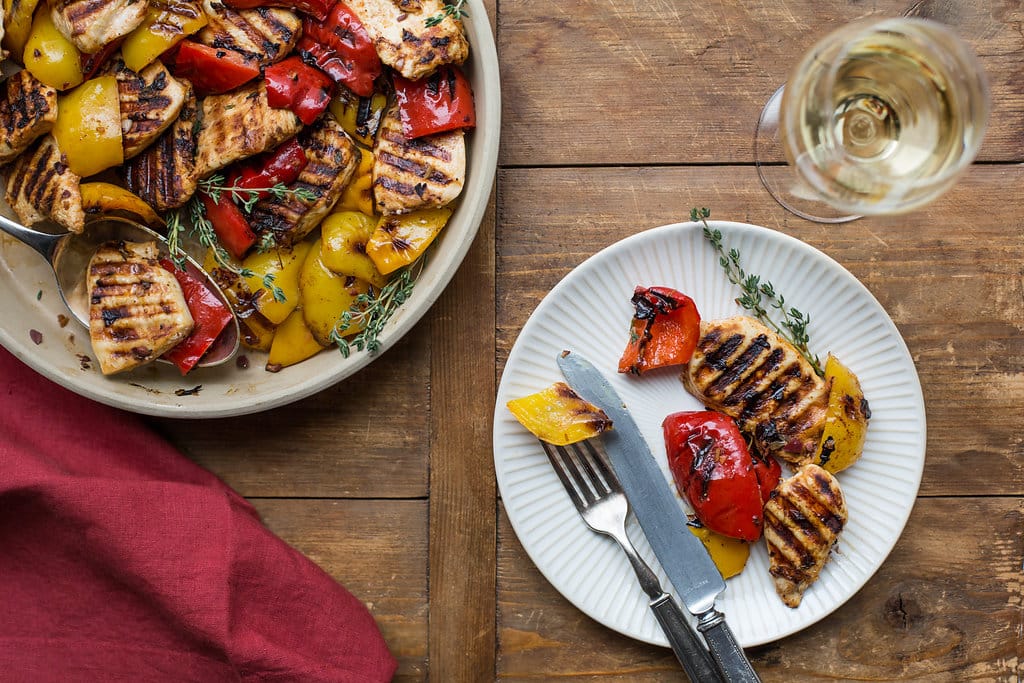 Other than a nice soak in a lemony marinade, this chicken and pepper dish requires only a handful of ingredients, a seriously undemanding amount of skill, and a small commitment of time by the fire.  And if the weather isn't cooperating or you are a city dweller those nice grill pans, or even a Panini press, can be called into service.
---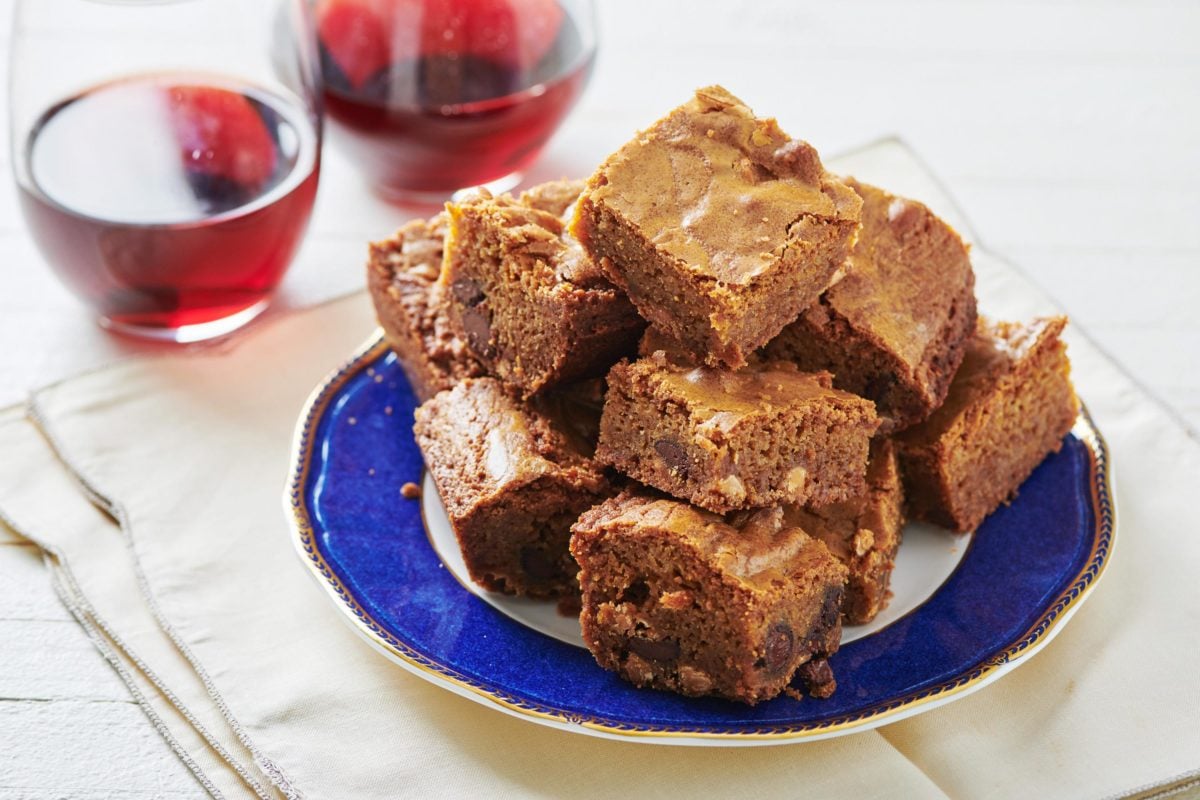 I'm going to admit something that might lose me a friend or two.  I like these blondies as much as I like chocolate brownies.  Now I've said it and I can't take it back.  Rich, and dense and chewy these are an extremely nice ending to a meal.
---
Other Saturday Suppers: