This post may contain affiliate links. Please read our privacy policy.
What Are Tomatoes?
You may have already heard this strange/fun fact — the tomato is botanically actually a fruit. A berry, in fact. Crazy right? However, for culinary purposes, it is considered a vegetable as it has a much lower sugar content than most fruits.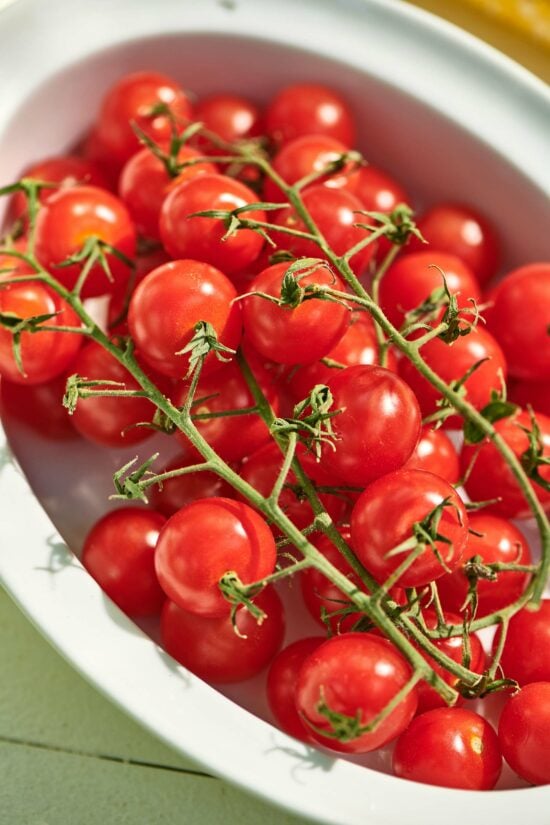 Originally from South and Central America, the Aztecs regularly used tomatoes in cooking and then were brought to Europe by the Spanish. From there, tomatoes went everywhere! Now, they are used in cooking in countries all around the globe, including the Mediterranean, India, China, Mexico, the Caribbean, Brazil, Turkey, and all over North America.
Tomatoes are used in varied and diverse ways: raw, juiced, and cooked. They grow in warm climates but greenhouses allow them to grow and be available year-round. (Another fun /crazy fact: the heaviest tomato ever grown was in Oklahoma at a whopping 7 lbs 12 oz – that, friends, is a lot of sauce/salsa/salad.) 
What Are Heirloom Tomatoes?
Heirloom tomatoes are bred to be the "cream of the crop." Farmers take the seeds from the best plants and grow new plants from them, season after season. This allows farmers to select for favorite traits like juiciness, size, color, taste, or color. 
And heirloom tomatoes are often indeed more flavorful, beautiful, and diverse than traditional tomatoes, but buyer beware, the "heirloom" label does not guarantee the "best" tomatoes. As with any tomato, they need to be harvested and stored properly, and as with any fruit or vegetable, seasons, climate, and weather patterns, all will have an effect on the quality.
Some of the most popular heirloom tomatoes include Cherokee Purple, Brandywine, Green Zebra, Black Krim, Mr. Stripey, Azoychka, Aunt Ruby's German Green, Cherry Roma, Tomato Gold Medal, and Black Cherry. Lovely names, all — fun to say. Someday perhaps I'll get to name an heirloom tomato.
Look for heirloom tomatoes at supermarkets, of course, but better still at farmers markets during the summer and early fall seasons.
How to Cook Tomatoes: Everything you need to know about buying, storing, preparing and cooking tomatoes (plus recipes!)

Tweet This
What Do Tomatoes Look Like?
The most common varieties of tomatoes (i.e. Globe, Plum, Vine-ripened, cherry) found in supermarkets tend to be bright red in color with a stem. Shapes vary depending on the variety, with Globe tomatoes being large and fairly round, Plum or Italian tomatoes being smaller and oval, and cherry tomatoes being small or teardrop in shape. 
Color also varies based on the variety, with some tomatoes (cherry tomatoes in particular) coming in yellow or orange colors, and heirloom tomatoes coming in a wide range of colors with stripes, gradations of color, and multi-tones.
Where Can I Find Tomatoes?
The most common varieties of tomatoes are readily available in supermarkets of all kinds. Specific varieties, such as heirlooms, are harder to find, and some can only be found during their peak season in specialty or farmers markets. Canned tomato products are available usually in the pasta aisle of all supermarkets.
How Do I Pick the Best Tomatoes?
All tomatoes should be firm, yet have some softness that gives way to pressure. They are usually bright in color with a glossy skin. Make sure they are free of cracks/cuts, brown spots, and bruises. The most flavorful tomatoes are usually the ones that have the greatest fragrance near the stem. 
What Do Tomatoes Taste Like?
Tomatoes can be both sweet and tangy. In the heart of the season, and if vine-ripened, tomatoes can only be best described as having "classic tomato flavor." Different varieties can taste different. Generally, orange and yellow tomatoes are less acidic than red, so they are milder in flavor. Varieties of cherry tomatoes have higher sugar concentrations and are therefore sweeter than larger tomatoes. Bright orange tiny Sungold tomatoes are super sweet, for instance.
How Do I Prepare Tomatoes?
The answer is that it depends on the recipe. It is smart to always wash and dry tomatoes just before using them to remove any possible pesticides or dirt.
If a recipe calls for a peeled tomato (which often is the case since tomato skins can be tough and not so texturally pleasant in cooked recipes), simply use a knife to make an 'X' on the bottom that is deep enough to just penetrate the skin. Drop the tomato in boiling water for no more than 30 seconds. With a slotted spoon, remove the tomato from the water and put it in a bowl of ice water. When the tomatoes are cool enough to handle, rub the skin off starting where the 'X' was — it should just peel right off. Remove the core of the tomato with a knife.
To seed a tomato, cut along the equator of the tomato between the top and bottom and gently squeeze out the seeds and excess juices.
Whether peeled or not, tomatoes are then often sliced, chopped, diced, or pureed. They may then be used in recipes uncooked, or added to recipes during the cooking process.
How Do I Cook With Tomatoes?
Tomatoes are as versatile as any fruit, or vegetable, comes.
Raw or cooked, tomatoes are used in hundreds of savory dishes, and some classic cocktails (who doesn't know the Bloody Mary?!). Raw tomatoes are central to salsa, gazpacho, bruschetta, no-cook tomato sauce, panzanella, caprese salad, green, grain and pasta salads of all kinds, and of course, a slice goes a long way on a burger or sandwich. 
Or they can be roasted, sautéed, grilled, used to make tomato sauce or chili, and featured in quiches and frittatas. They are great on pizza or focaccia, in stews or shakshuka. They can be stuffed, and when unripe, or green, they make lovely fried green tomatoes. Oh, and so much more. Slices of ripe tomatoes can be the perfect side, and whether alongside or in combination, they match up well with chicken, seafood, meat, pasta, and rice.
Pureed tomatoes can be the base of soups, ketchup, tomato juice, and vinaigrettes. Roasting tomatoes concentrates their flavor, and long low and slow roasting dehydrates them even more.
Any tomato fan will tell you — fresh tomatoes are really best in season. Supermarket winter tomatoes aren't worth much, though plum tomatoes might be ok, so when fresh tomatoes are not in season or ideal, you can use canned tomatoes in many recipes. Depending on the dish, you can choose from tomato sauce, chopped, crushed, pureed, diced, or peeled tomatoes, and tomato paste.
When Are Tomatoes in Season?
Common tomatoes are available easily year-round at supermarkets and most carry at least a few varieties of tomatoes at any given time. But tomatoes are truly a summer fruit/vegetable, and their season is July through October. These months they are often in sheer abundance. These months are also where farmers markets offer them up in bushel loads, which is great if you are thinking of canning them, either as is, or in some sort of puree or sauce.
Storing Tomatoes
The best way to get the longest life out of your tomatoes is to buy them ripe and use them within a few days. Tomatoes are best when stored at room temperature (away from the sun). They will continue to ripen when on the counter so place stem side down to allow for ripening and prevent rotting.
Tomatoes should only be placed in the refrigerator if they are very soft to the touch and overripe. Try hard not to refrigerate them; tomatoes tend to get more mealy in the fridge than when stored at room temperature.
If your tomatoes are not so great in some spots, but ok in others, you can cut out the yucky parts and store the rest in the fridge in an air-tight container.
Are Tomato Fruits Nutritious?
A tomato is 95% water, containing 4% carbohydrates and less than 1% of fat and protein. Low in calories, and high in vitamin C and antioxidants, tomatoes have been linked to health benefits like reducing the risk of heart attacks and cancers.
---
Fresh Tomato Recipes: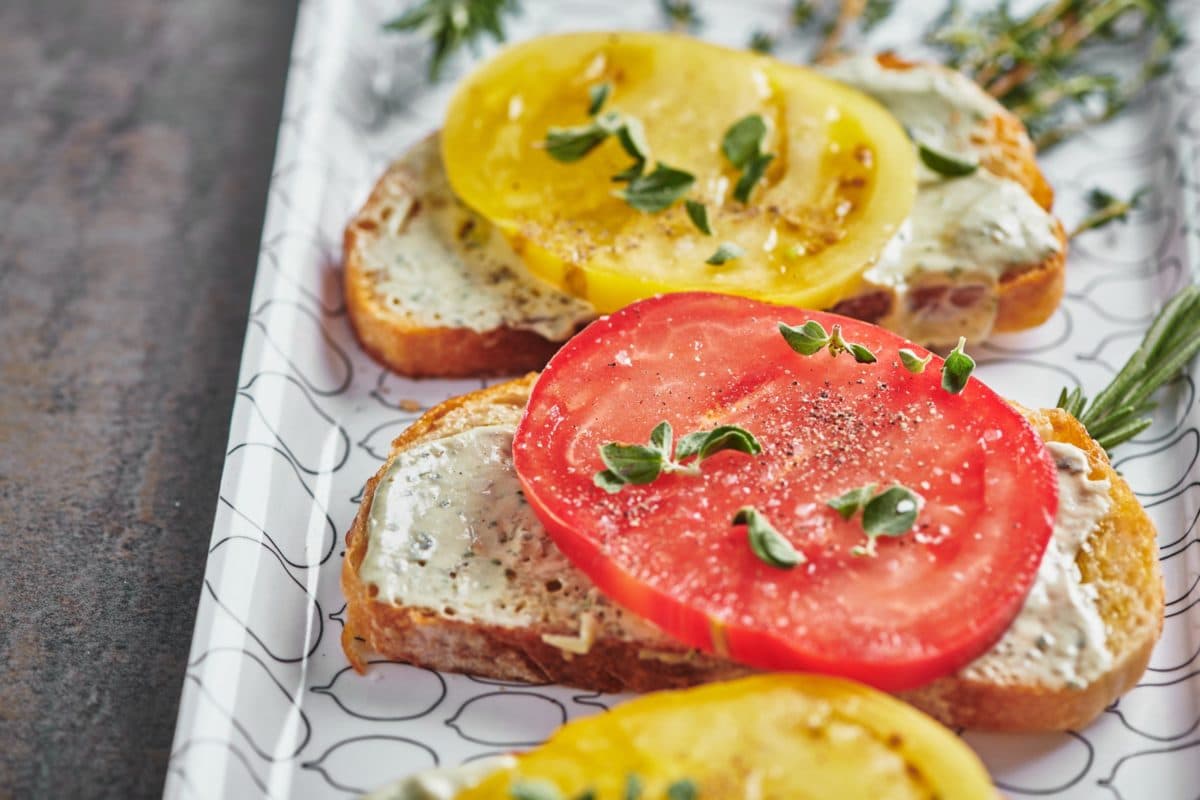 A simple herby ricotta is slathered under slices of ripe tomatoes in a perfect summer appetizer or snack.
---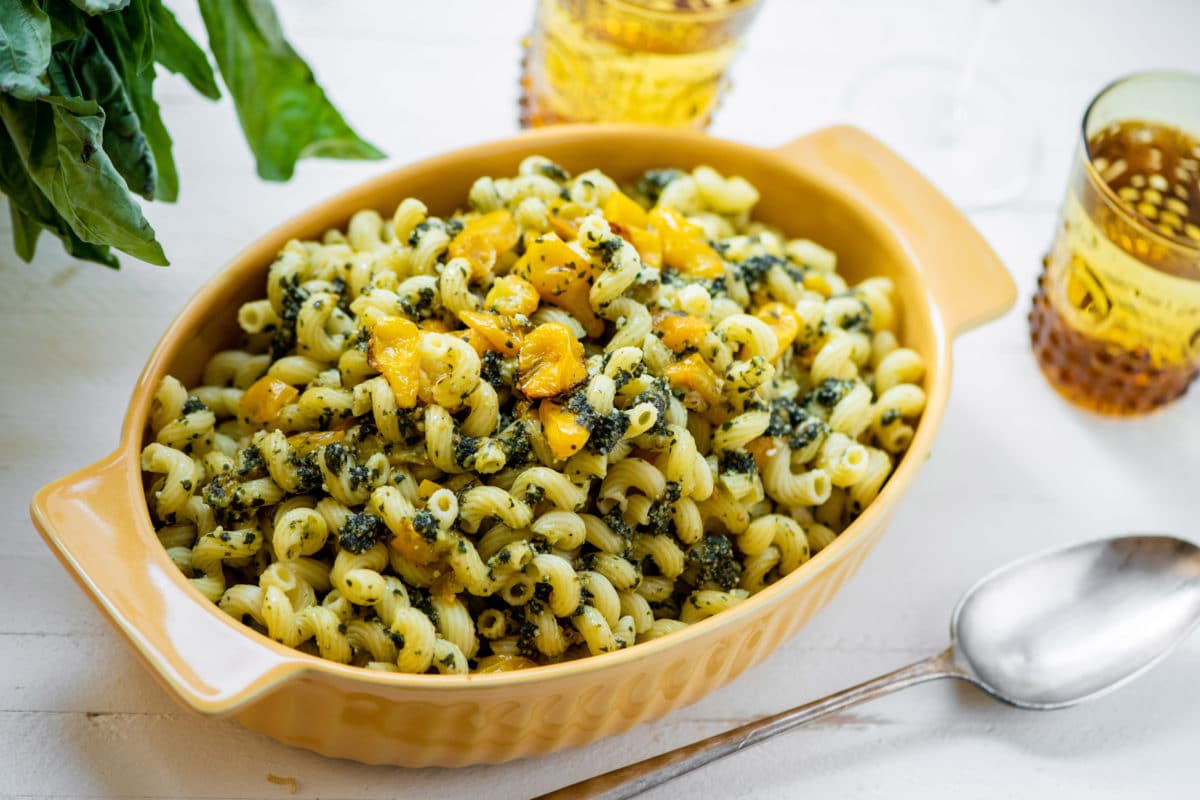 It's hard to make a summer produce pasta that not a stunner; this one is bursting with basil and roasted tomatoes.
---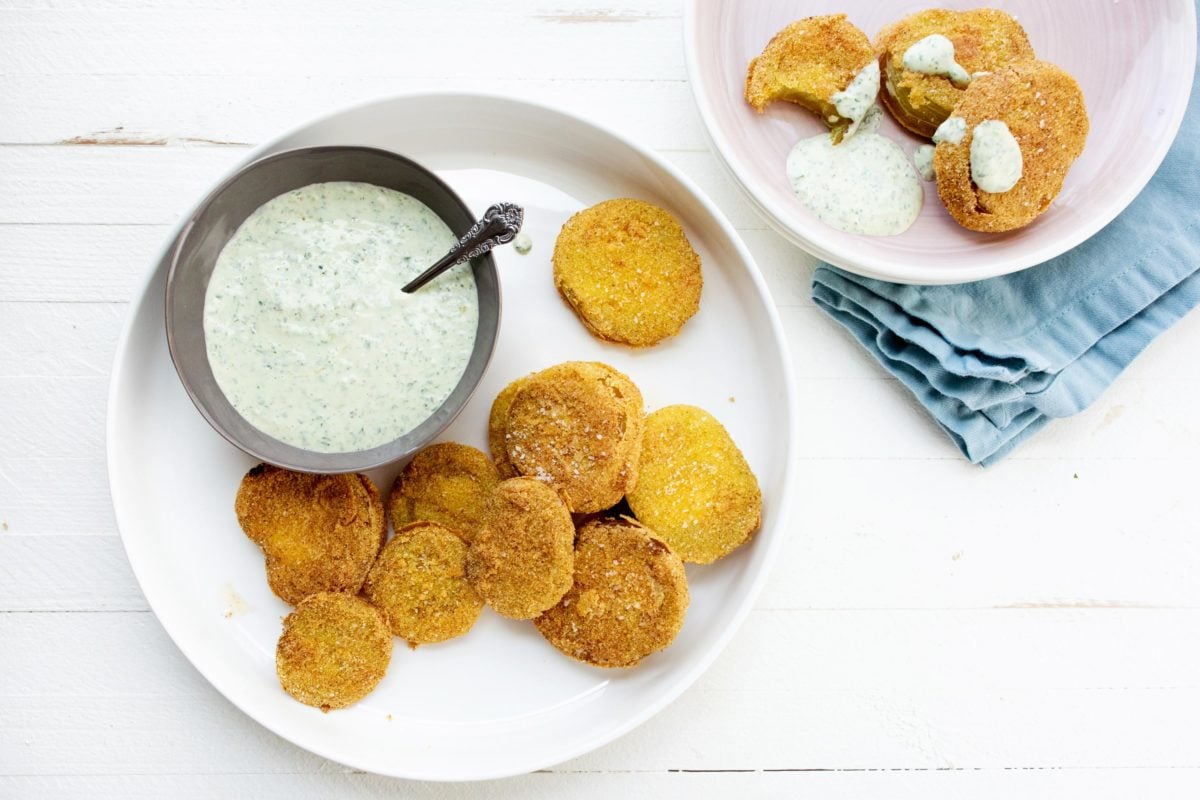 This is one of the best things I've eaten in a while.
---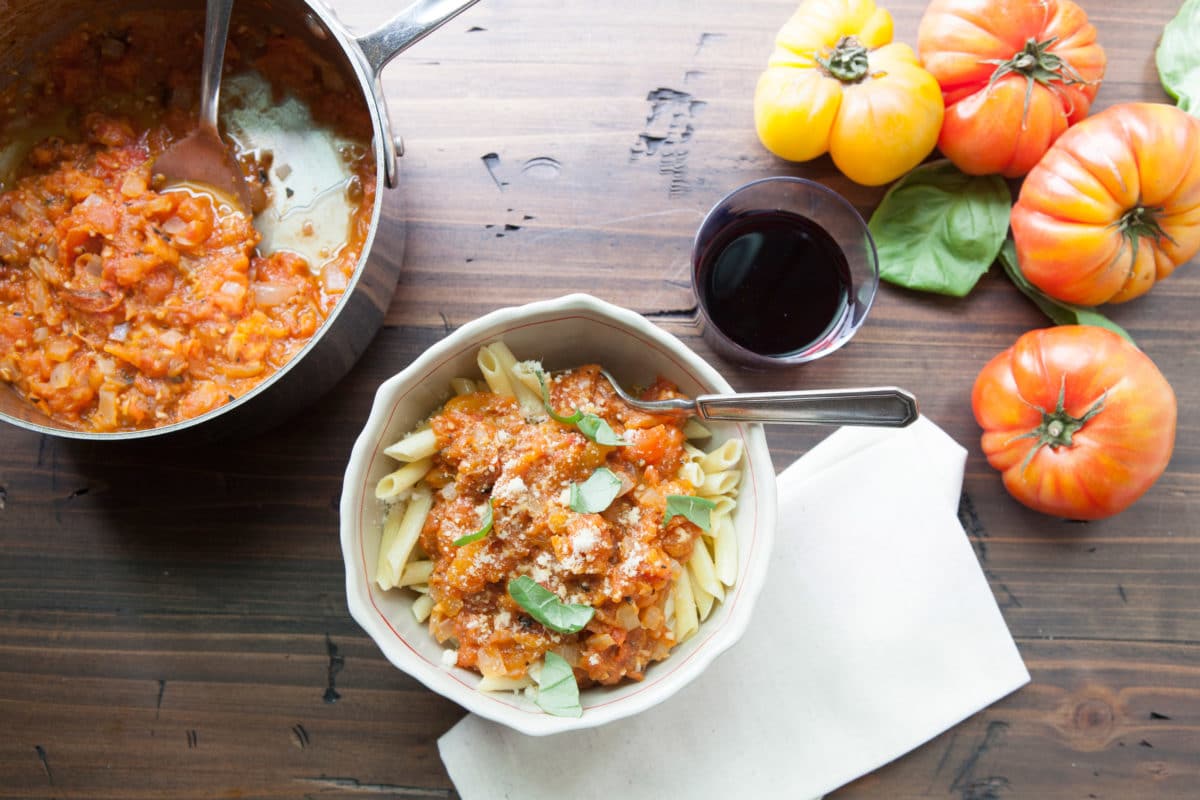 Homemade pasta sauce turns a basketful of ripe tomatoes into an easy dinner.
---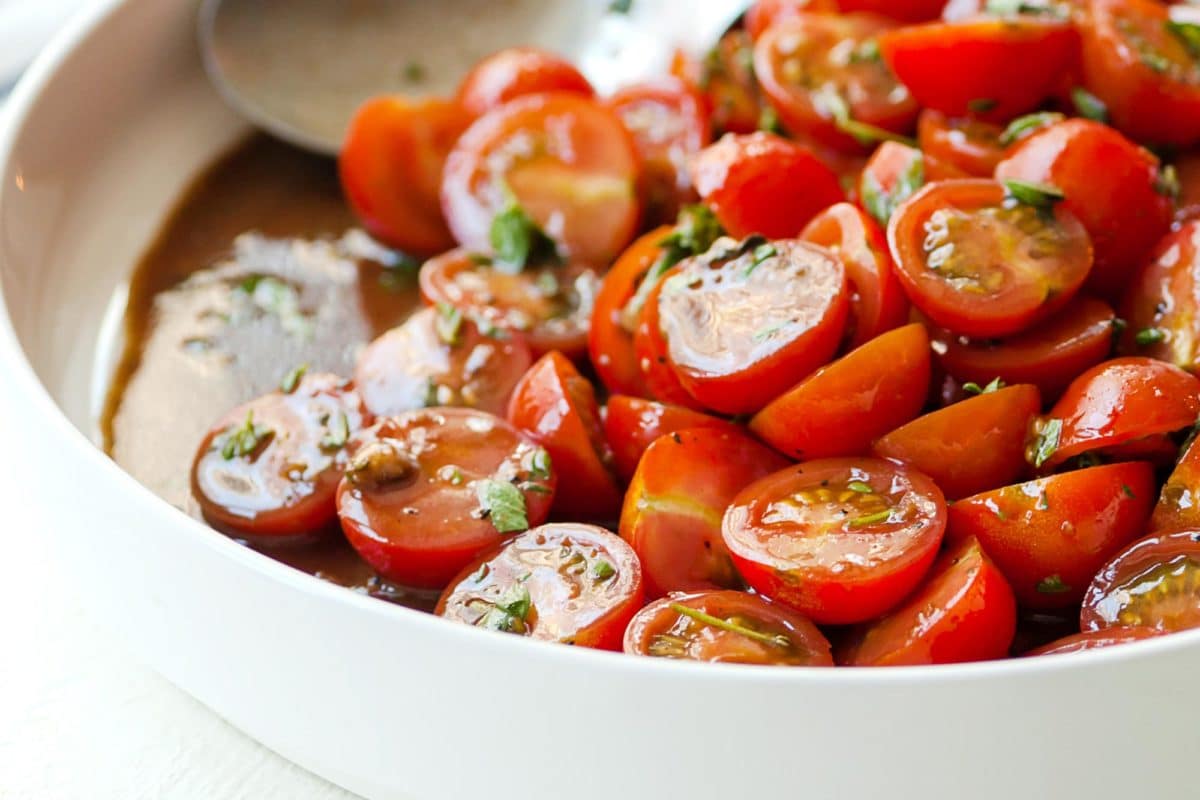 Cherry or grape tomatoes are just plain cheery and delicious, and here they are the star of their own little show in a gorgeous salad perfect for any time of year.
---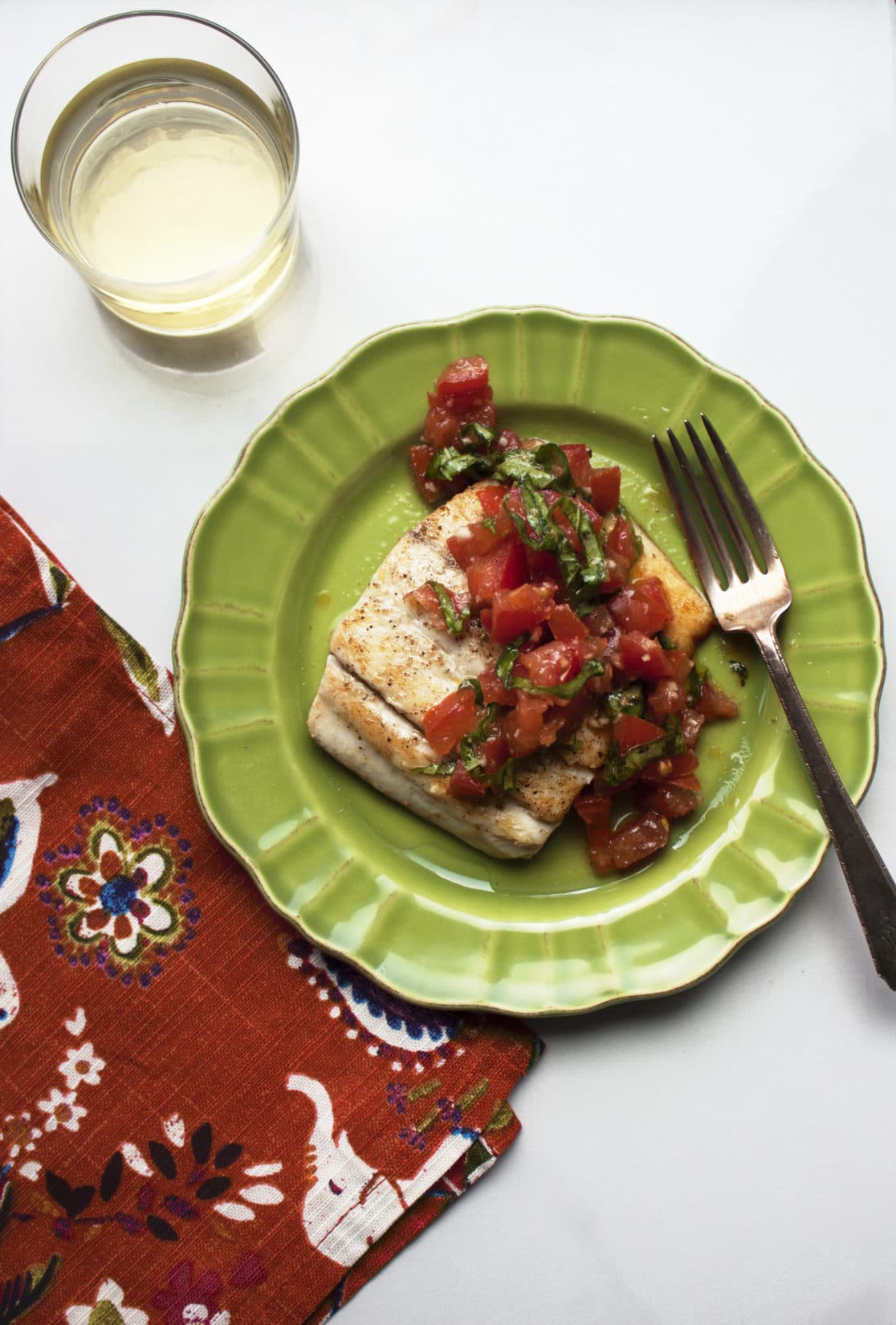 Fish plus three basic ingredients plus 20 minutes gets you this for dinner. Think of this during tomato season.
---
Sometimes one of the most appealing things about a recipe is the small amount of time it takes in front of the stove.
---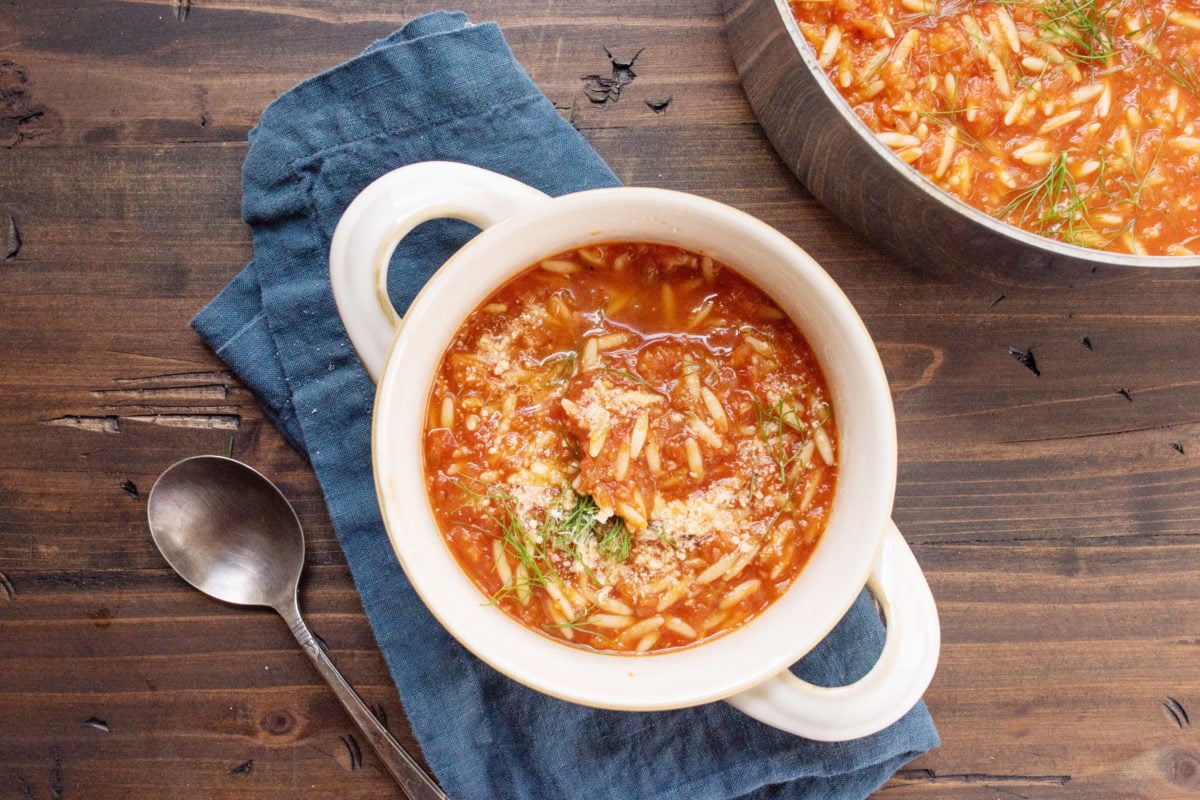 Make a soup people will remember—this comforting and hearty Tomato, Orzo and Dill Soup is really a meal, just top with a little fresh Parmesan to complete.
---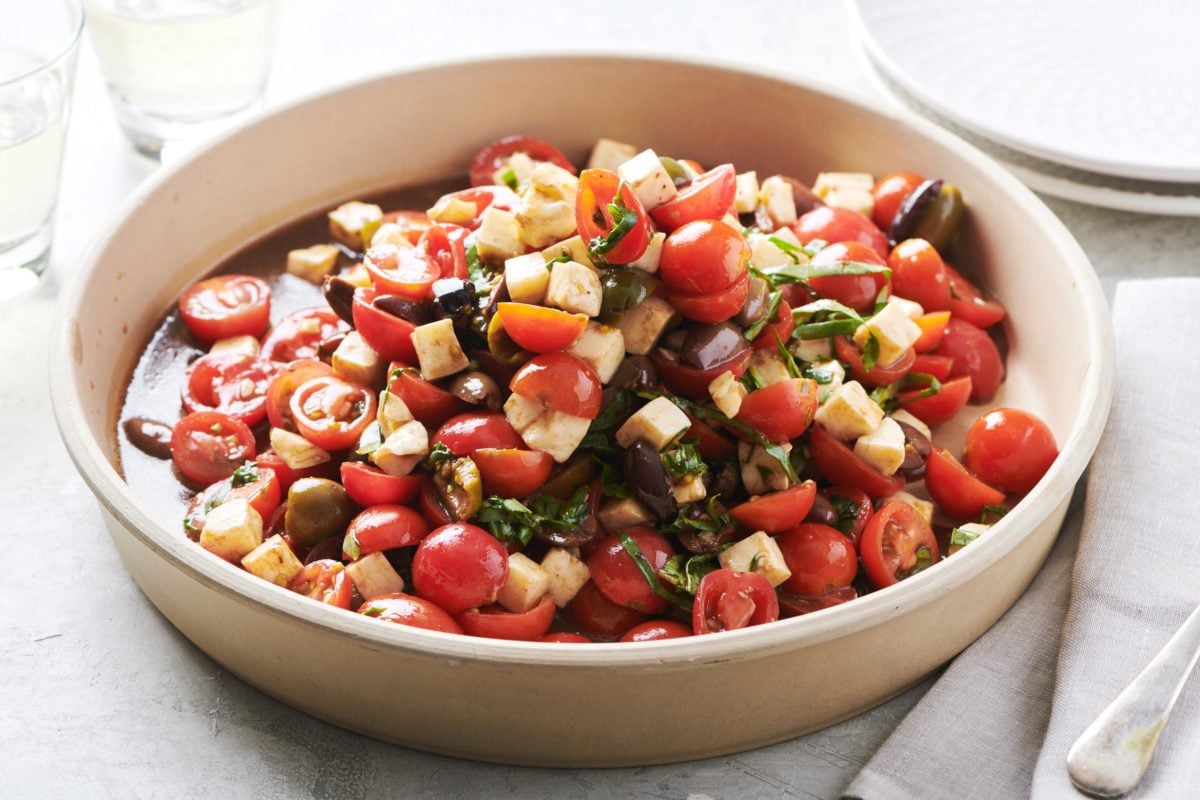 Simple, gorgeous, summer in a bowl.
---
Starring the two best vegetables of late summer, with bacon as a supporting actor.
---
This has been a family favorite before it was a necessity, and costs just a few dollars to make. Canned tomatoes, garlic, onions, carrots and red pepper all pull together to make a very soul-satisfying dish.
---