This post may contain affiliate links. Please read our privacy policy.
The beauty of making a baked ham — whether for Easter, Christmas, another holiday, or any large gathering —  is that there are bound to be leftovers. That's one of the best parts of making a ham; you know you will heading towards leftover ham recipes in the week! Of course, you'll want to make a ham sandwich or two….but there are plenty of other ways to put that ham to good use. Leftover ham will last for up to 5 days in the fridge, so you have lots of chances to add that porky, smoky flavor to all kinds of dishes.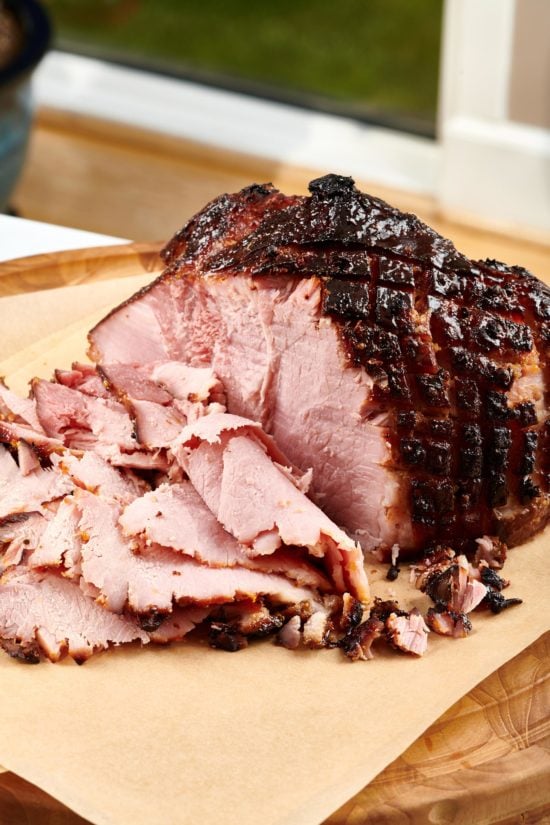 How to Freeze Leftover Ham
Leftover ham freezes perfectly, so you don't have to put all of it to immediate use. Simply wrap the ham tightly in plastic wrap or another type of wrap that really clings to the ham. Place the wrapped ham in a freezer-proof bag, press out any excess air, seal it, and freeze it for up to 6 months. You can also slice or dice your ham before freezing. Ham that has been cut up or sliced will also need to be well wrapped before freezing and is best when used within 4 months.
To defrost frozen cooked ham, simply transfer it to the fridge and let it defrost. Small pieces or cubed ham will take about a day to thaw. A larger piece of ham may take up to 2 days. Do not defrost ham at room temperature, which would encourage bacteria to row.
Leftover Ham Recipes: Leftover ham becomes a springboard for all kinds of new meals (and it also freezes beautifully!)

Tweet This
Best Ham Sandwich
My favorite version of a ham sandwich is with rye bread, lots of crunchy lettuce, slices of an assertive cheese (like Provolone or sharp cheddar), grainy mustard, mayonnaise, some verrrrrrryyyyy thinly sliced onion, and maybe sliced tomato, if they are in season. Simple and classic. But I would also say that instead of the mustard and mayo, you might also try Pimento Cheese Spread, Herbed Mayonnaise, or Roasted Red Pepper and Basil Mayonnaise. Also, layer some ham into a grilled cheese sandwich — its own perfect kind of pleasure.
Ham in Salads
Diced or chopped ham is a great addition to all kinds of salads, from green salads to creamy pasta salads. Try adding 1 cup of diced or chopped ham to Classic Macaroni Salad, Cobb Salad, Egg and Potato Salad (instead of the bacon), Deviled Egg Potato Salad, Kale Crunch Salad, Roasted Chickpea, Apple and Feta Salad, or Spring Vegetable and Rice Salad.
Ham in Casseroles
You can also give a casserole a boost with your leftover ham. Try adding it to Huevos Rancheros Breakfast Casserole, Southwest Quinoa Casserole, Baked Tortellini, Funeral Potatoes, Baked Macaroni and Cheese, Cauliflower au Gratin, Cheesy Jambalaya Bake, or Creamy Scalloped Potatoes.
---
12 Leftover Ham Recipes
And then give these recipes a go! Quiches, soups, omelets…there are so many great ways to use that leftover ham in flavorful and smart ways. Not wasting food has never tasted so good!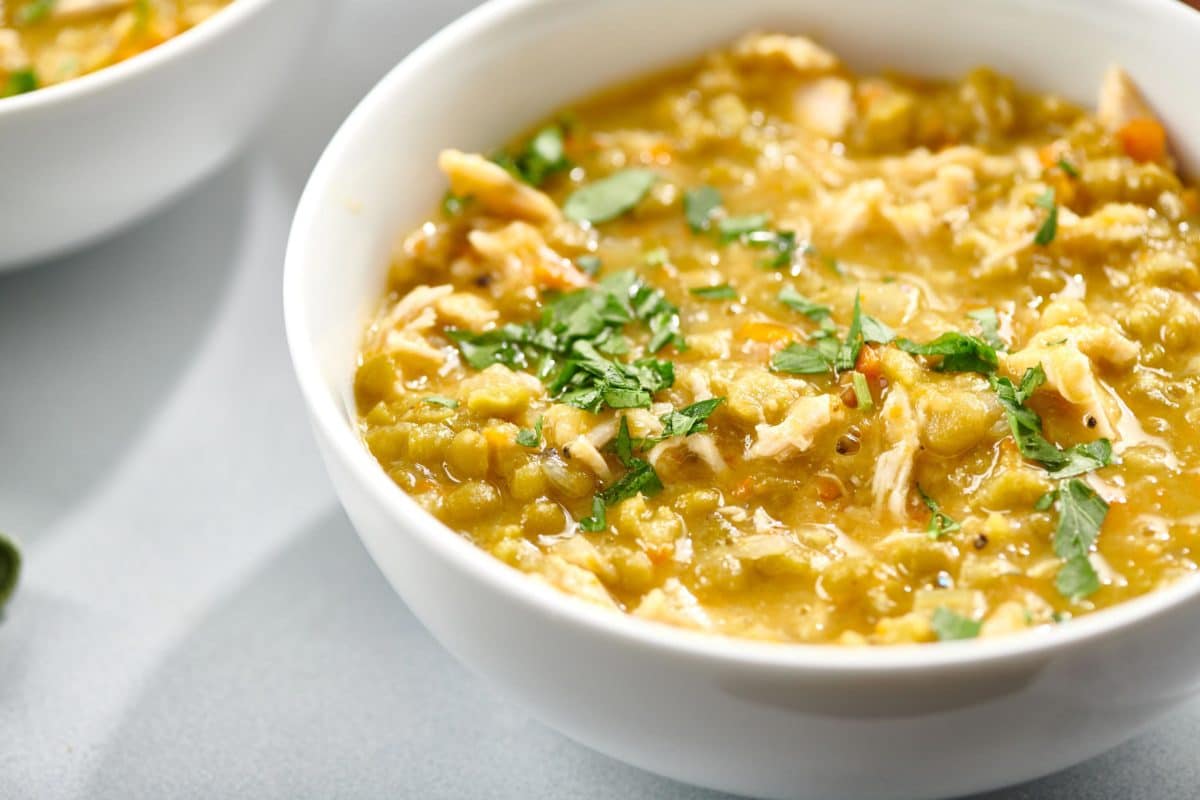 The most comforting, satisfying way to use up leftover ham, including a simple homemade stock.  Use it in place of turkey in this recipe.  If you have a ham bone, you can use it to enrich the stock as well.
---
Studded with ham, cheese, mushrooms, and other veggies. When made ahead, it reheats like a dream and is both portable and comforting.  This is a great brunch idea.
---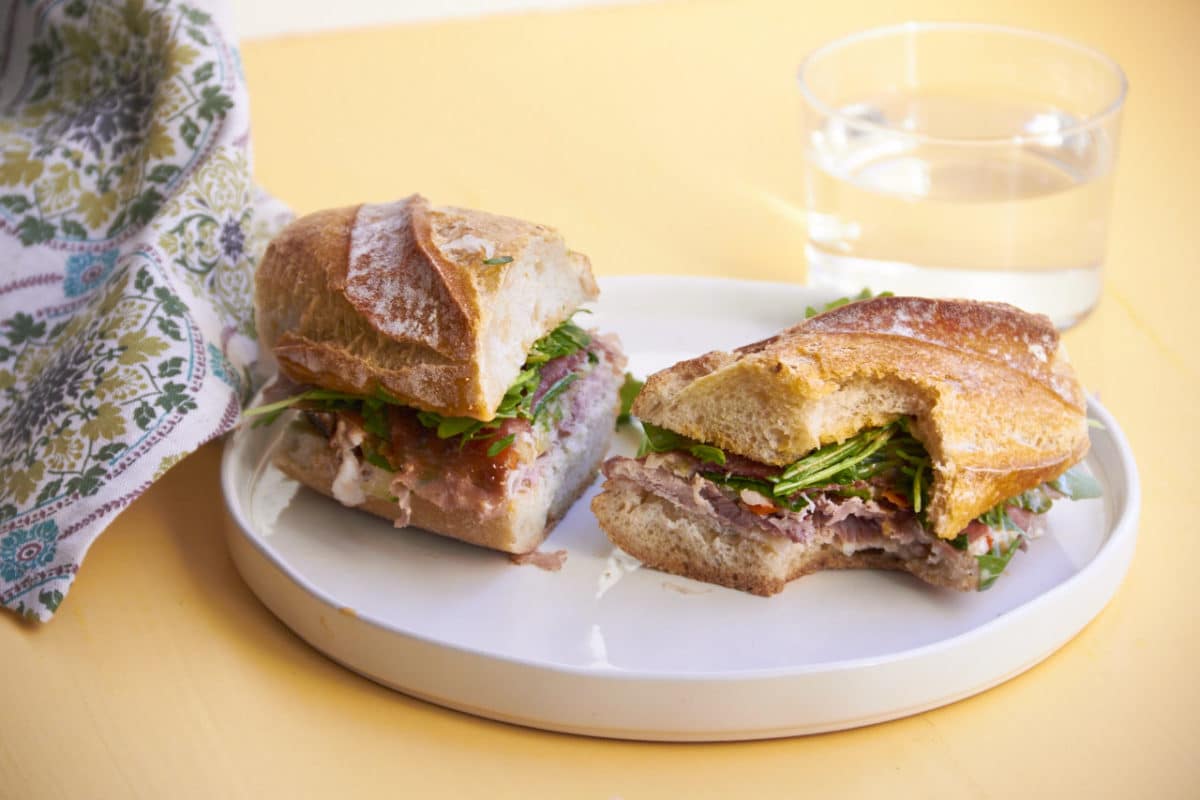 You can replace the prosciutto and/or the slow roasted porkwith your baked ham in this classic Vietnamese sandwich.  The addition of a pile of pickleydvegetables makes this sandwich something to daydream about.
---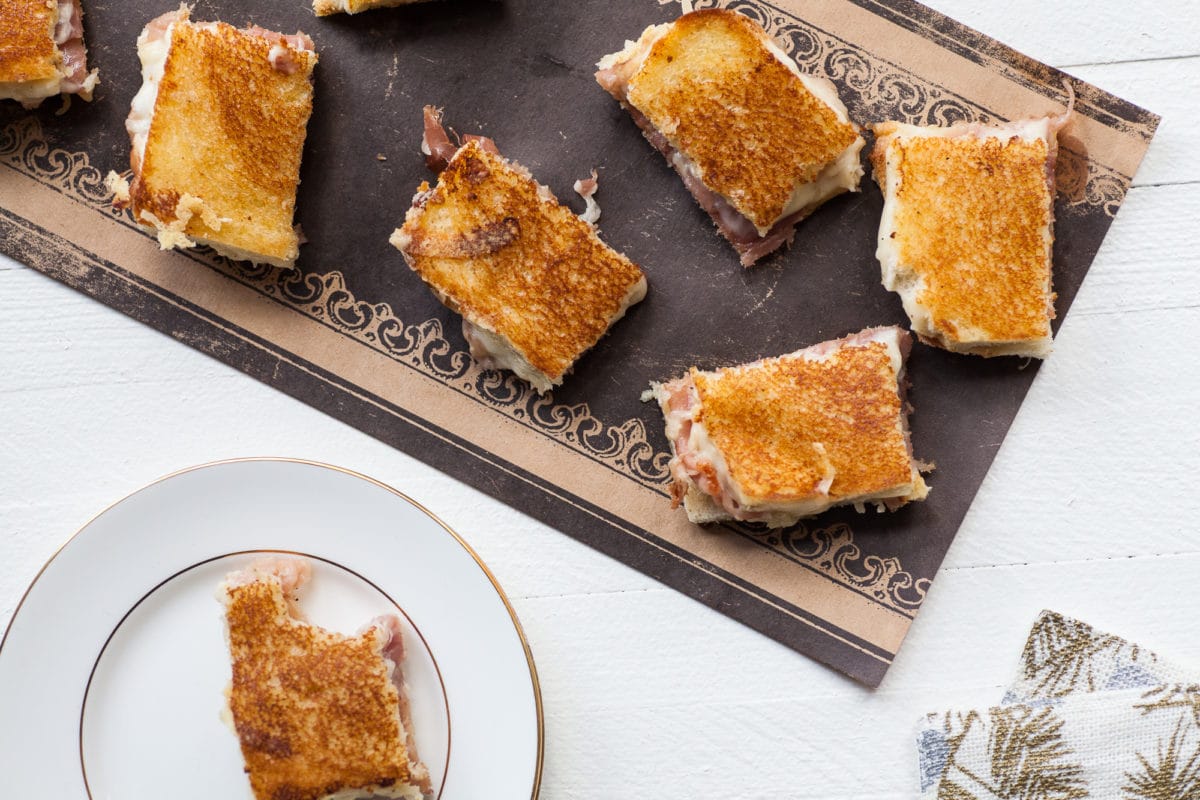 These are two-bite appetizers of sheer happiness.  Sub in ham for the prosciutto in this classic French bistro staple.
---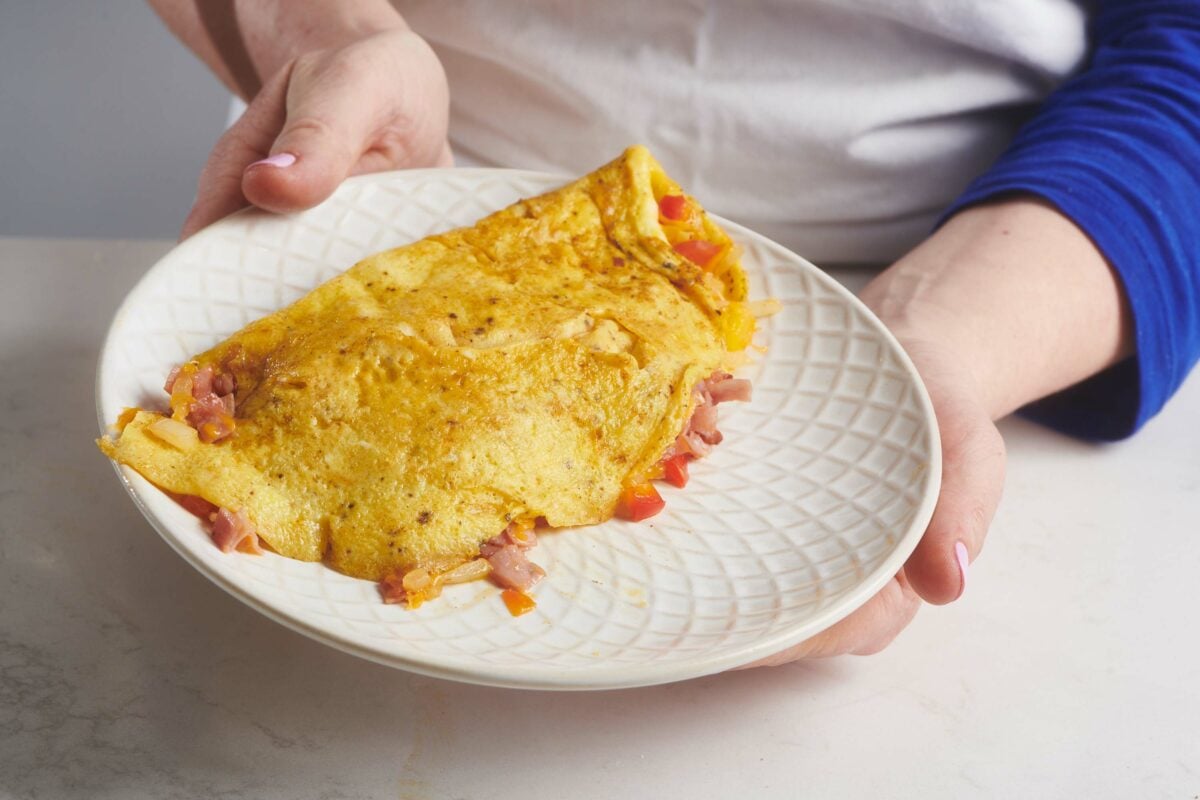 Peppers, onions, ham, and cheese (if you like) make up the filling of this perennially popular omelet. Choose the melting cheese of your choice, from provolone or Havarti to cheddar or good-old American cheese. 
---
Hailing from the South, Hoppin' John showcases black-eyed peas (which are believed to bring good luck in the new year, but we'll take good luck any time) and a small amount of chopped ham, which provides a lot of flavor.
---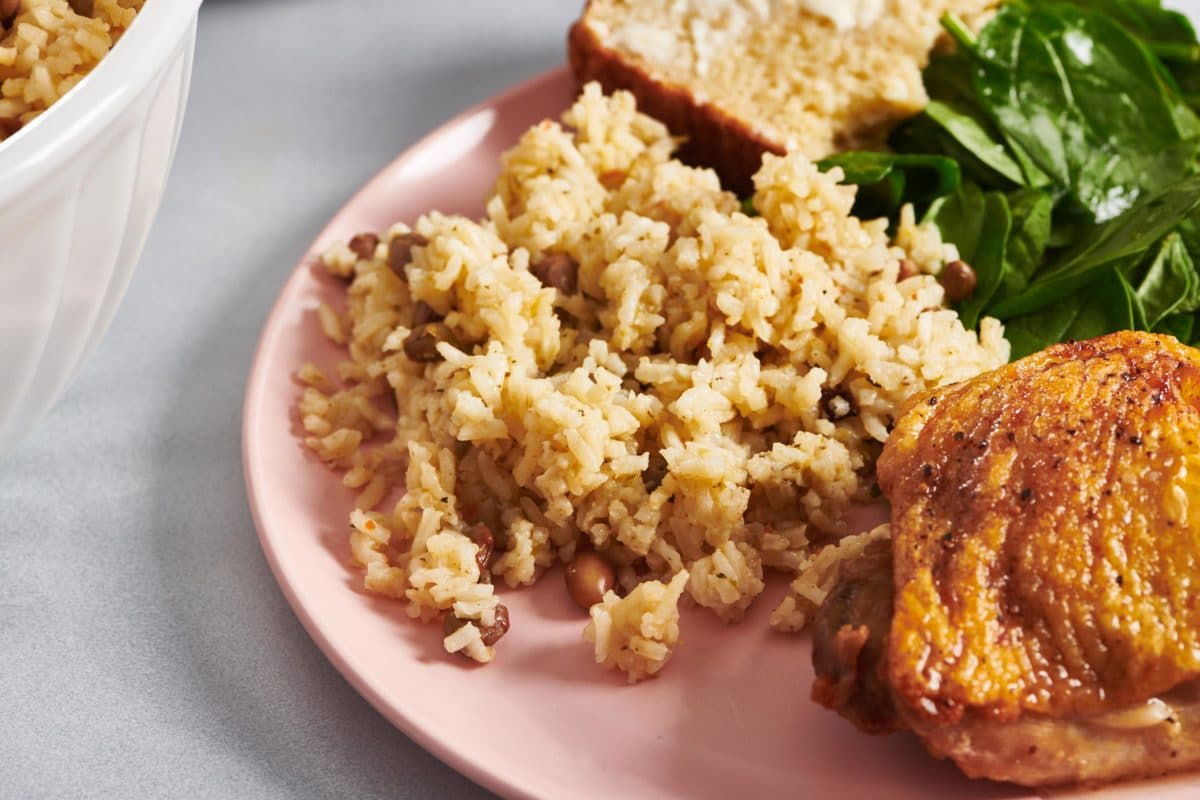 This simple combo of pigeon peas (gandules), rice, sofrito, and ham is one of the classic dishes of Puerto Rico.  You can make this with leftover ham — just replace the ham bone or ham hock with a nice chunk or two of leftover ham.  You can also shred it into the dish before or after it's finished cooking and serve it with bits of the ham punctuating the rice throughout.
---
Amazingly tender and flavorful, perfect with any Southern-vibe meal (be sure to make use of the pot likker!).  Substitute diced cooked ham instead of the bacon in this recipe.
---
This main recipe is vegetarian, but you can add a ton of smoky, porky flavor with 1 cup of diced cooked ham.  This soup is robust and immensely satisfying, with a great balance between the earthiness of protein-rich black beans brightened up by fresh orange juice and orange zest.  Stir in the ham at the end, after you've pureed part of the bean mixture, and allow it to heat through.
---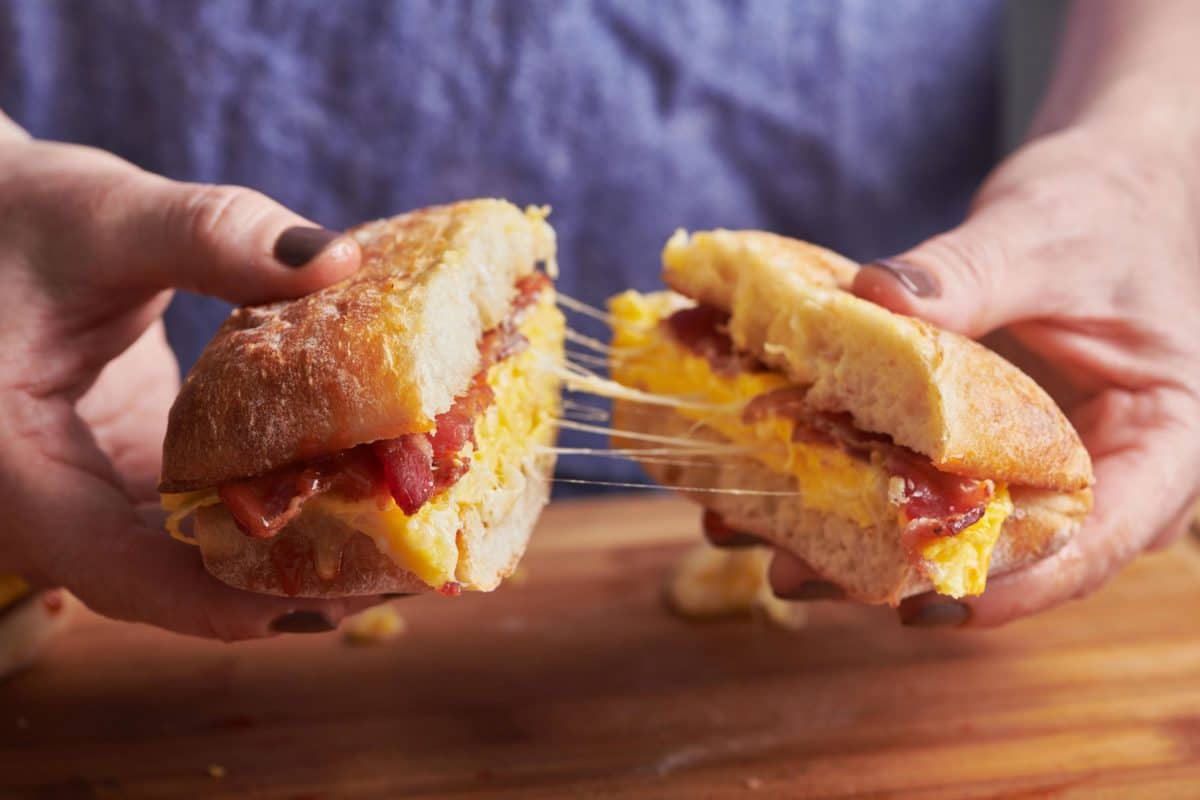 All you have to do is replace the bacon with a slice of your home-cooked ham — now you have a different classic breakfast sandwich!
---
Some of the ingredients that seem most distinctive to the Korean-style fried rice are sesame oil, kimchi, and the inclusion of a pork product — in this case, you'll make use of leftover ham as well as possibly some leftover rice!
---
Beautiful, colorful, substantial, crunchy, and a perfect make-ahead salad for all kinds of occasions. Another perfect opportunity to sub ham in for bacon to use up what you have and give a recipe a new twist. Make sure the ham is pretty well-chopped so it blends into the salad.
---