This post may contain affiliate links. Please read our privacy policy.
How to Cook with Marjoram
Marjoram is an aromatic, perennial herb in the mint family. Some ancient civilizations believed it was a symbol of happiness and legend has it that the goddess Aphrodite grew marjoram — and goddesses have their choice of herbs so that's pretty high praise.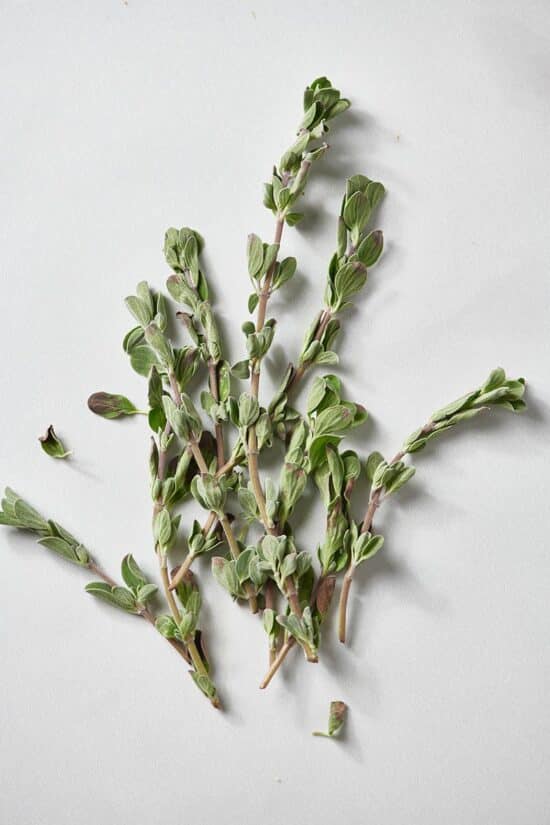 Marjoram is used to flavor and garnish soups, stews, salads, sauces, dressings, and more. It can also be made into an herbal tea. In its dried form, it is also an ingredient in the classic French herb combination Herbs de Provence as well as Za'atar, which is a ubiquitous Middle Eastern spice blend.
How to Cook with Marjoram: Marjoram is an aromatic, perennial herb in the mint family. Here's everything you need to know about how to buy, store, and use marjoram.

Tweet This
What Does Marjoram Look Like?
Marjoram's fuzzy, oval green leaves form distinctive clusters, or knots (it's also known as knotted marjoram). Marjoram and oregano can be mistaken for each other in appearance (same genus, different species) but marjoram leaves tend to cluster at the tips of the branches, whereas oregano leaves tend to dot the entire stalk of the plant.
When marjoram is dried the already little leaves shrink so that's what you will see in a bottle or package.
What Does Marjoram Taste Like?
Marjoram has an earthy and woodsy flavor. In some countries, marjoram is used interchangably with oregano but in both fresh and dried forms marjoram is subtler and more delicate than oregano. It is sometimes called 'sweet marjoram' because of this.
Substituting Dried Marjoram for Fresh Marjoram
Dried marjoram can be substituted for fresh in many recipes, especially any recipes that are cooked. Use 1 teaspoon of dried marjoram for 1 tablespoon fresh, so a 1:3 ratio of dried to fresh marjoram.
If a dish calls for fresh marjoram, before you reach for the dried as a substitute think about how the dish is prepared. If the herb is blended into a marinade, for instance, dried is probably fine, but if you are including it in a salad, or using it as a finishing ingredient for something then pick another fresh herb (like oregano) if you don't have fresh marjoram.
Marjoram Substitute
Whether it's dried or fresh, oregano is always the best bet as far as marjoram substitution goes. Marjoram is slightly sweeter and milder than oregano, though, so adjust your recipe accordingly.
Fresh thyme and basil are other herbs that can serve in place of marjoram as their flavor usually is compatible with the same kinds of recipes marjoram is used in.
Where to Find Marjoram
Fresh marjoram sometimes can be found in the fresh produce section of supermarkets, although it is not as common to find as some other fresh herbs. You can often find it in farmers markets, especially during the spring and summer. Dried marjoram is found in the baking aisle with the other dried herbs and spices.
How to Choose Fresh Marjoram
Fresh marjoram may be sold in bunches (particularly at farmers' markets) or in small plastic containers. See below for how to store it once you bring it home. Avoid bunches with browned leaves or leaves that look shriveled, dried or damp.
Marjoram Uses
Marjoram's delicate and slightly sweet flavor is traditionally partnered with meat, particularly lamb, veal, beef, pork and chicken but goes just as well with vegetables, or seafood.
How to Prepare Marjoram
To remove the leaves from the stem, slide your fingers down the stem while holding the top, which will pull off the leaves as you go. Fresh marjoram leaves are SO small that they usually do not need to be chopped.
It's best to add fresh marjoram leaves toward the end of cooking, so the flavor stays bright and vivid. If using dried marjoram, add it early on when cooking a dish so that the herbs have time to release their flavor.
How to Store Marjoram
Fresh marjoram will last for at least a week if you wrap it in a slightly damp paper towel and then place the bundle in a sealable plastic bag or container. Placed in a vegetable or crisper drawer it should stay fresher longer.
Dried marjoram, like all dried herbs, should be stored in a sealed container in a cool dry place.
Also See How to Cook with Other Fresh Herbs!
---
Fresh Marjoram Recipes
Here are some recipes that use fresh marjoram: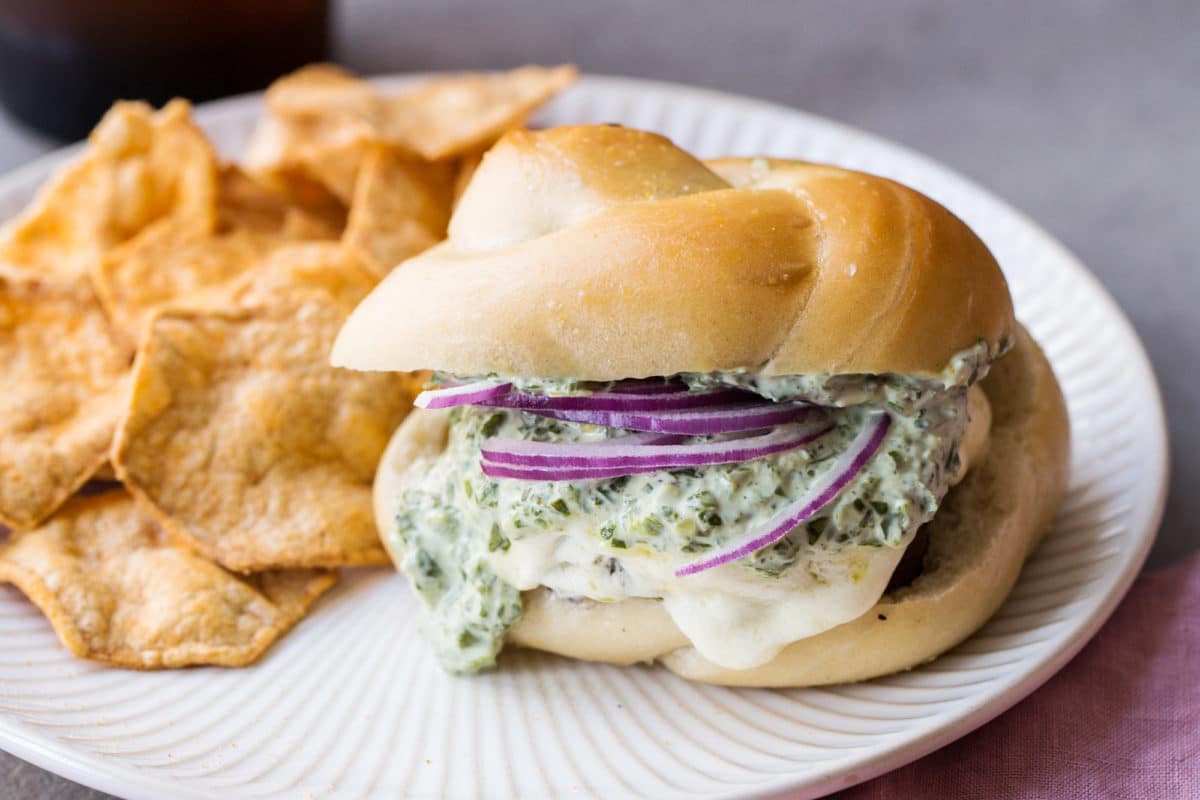 When ketchup and mustard aren't quite enough.
---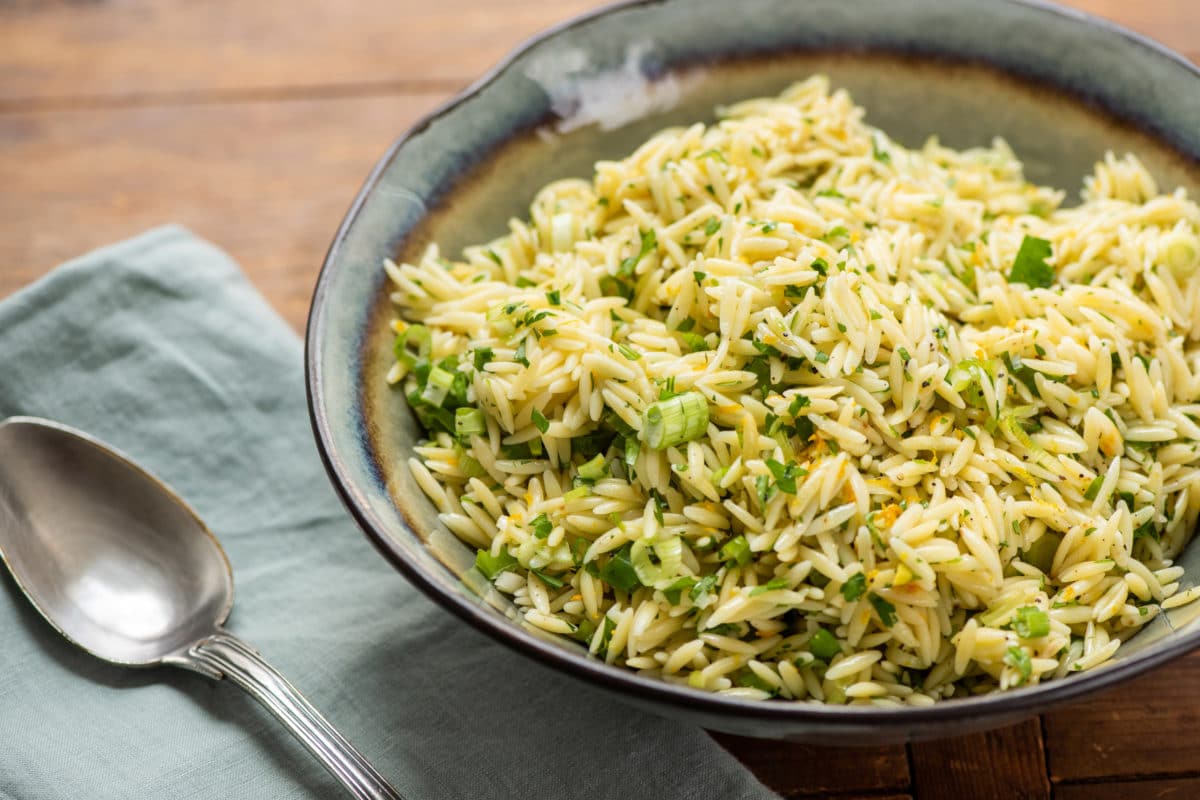 A pretty and simple side dish to have in your back pocket, that goes with almost anything.
---