Simple Asian Salmon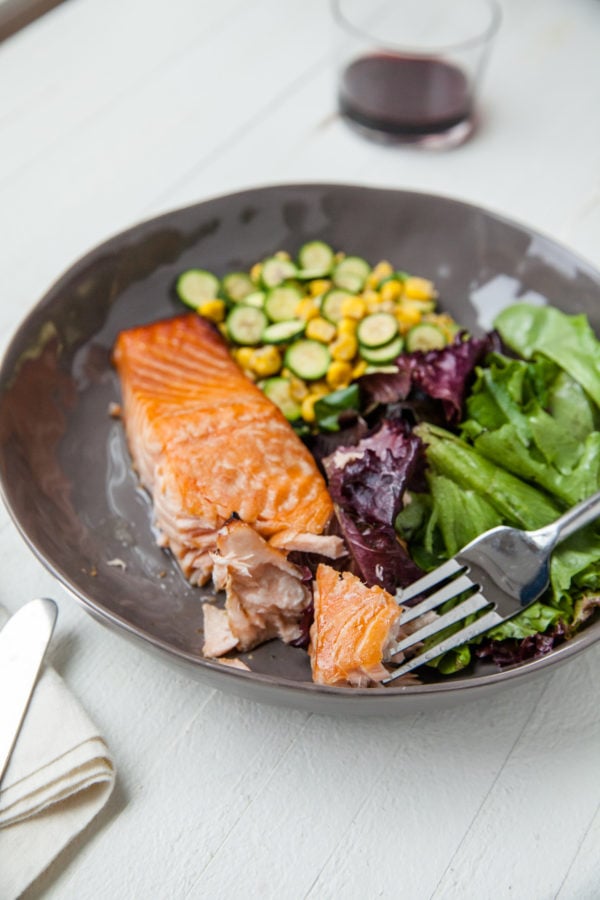 There is a recipe for Asian Salmon in the first Mom 100 Cookbook and it remains one of my kids' favorite fish dishes (and lest you want to punch me in the nose, it's not like the list of acceptable fish dishes is so long, I can assure you).  So, here is an encore recipe, another Asian-flavored salmon dish that makes everyone happy — including the cook.
And four ingredients, plus the salmon.  Seriously, by the time you preheat the oven the marinade will have been made and the salon will have gotten its quick 15 minutes of soaking time, and you'd better have started the rice and made a salad or whatever because dinner is about to be ready!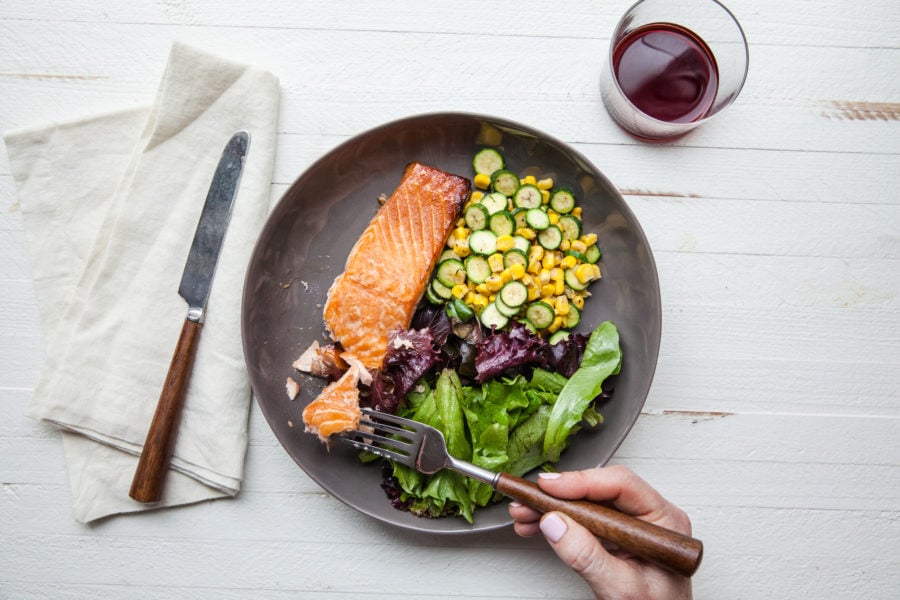 Salmon is my go-to fish.  As evidenced below:
Simple Asian Salmon
5 6- to 7-ounce salmon filets
2 tablespoons oyster sauce
2 tablespoons low sodium soy sauce
2 tablespoons honey
1 teaspoon sesame oil (spicy or regular, your call)
Preheat the oven to 450°F.  Line a rimmed baking sheet with parchment paper or aluminum foil.  You will be very happy that you did.  Spray it with nonstick baking spray and place the salmon pieces on the sheet, not touching.
In a small bowl or container combine the oyster sauce, soy sauce, honey, and sesame oil.  Pour the marinade over the salmon pieces, making sure the sides are coated.  Let sit for 15 minutes, then roast for 10 to 12 minutes, until the outside has a nice glazed look and the fish is cooked to your liking.  Serve hot.