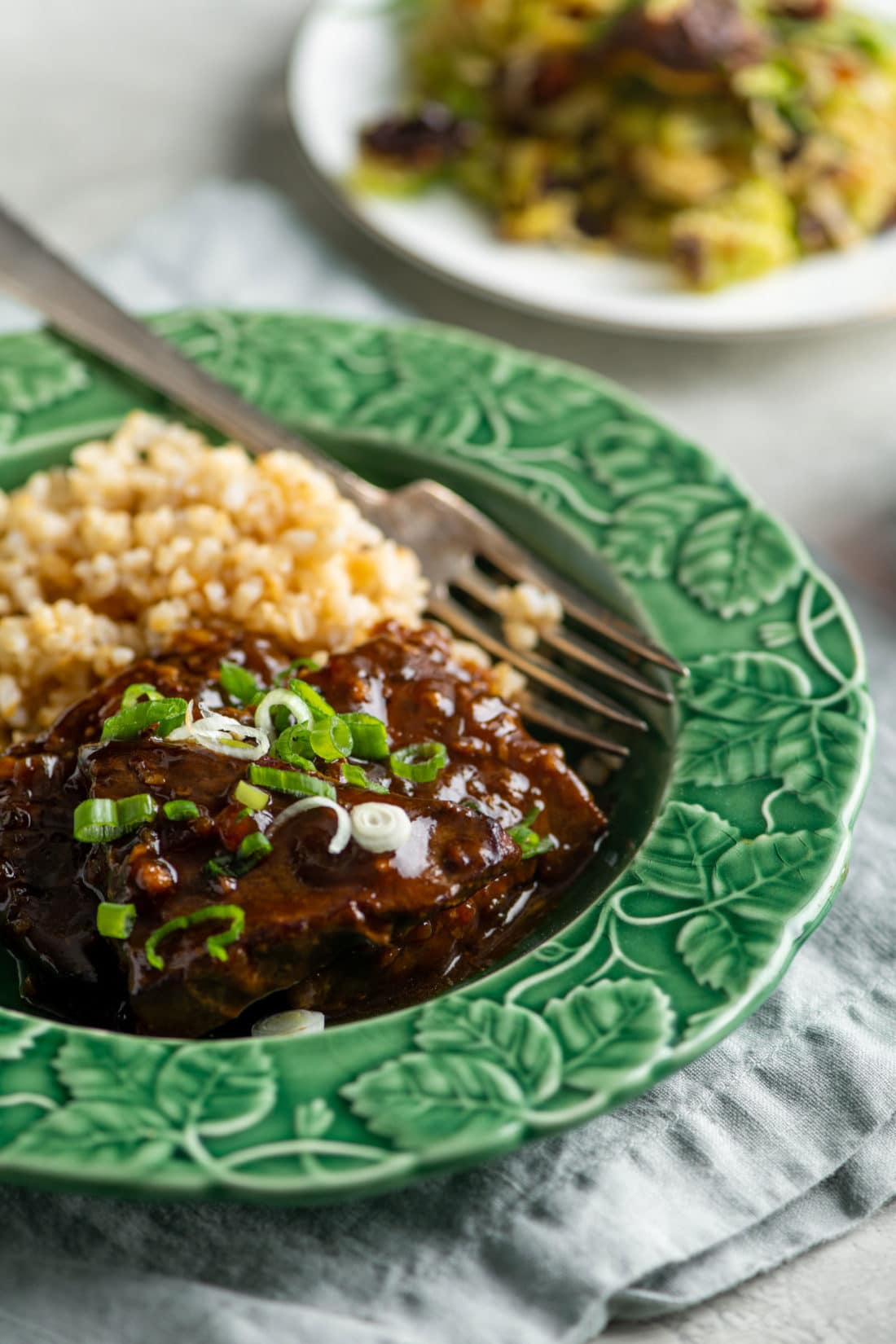 Yes, yes, the Instant Pot has taken over the world, and I have definitely been dabbling away with mine. But despite the fact that the pressure cooking element of the Instant Pot is probably the one that most people find the most attractive, we all still do love our slow cooked meals.
All Hail the Slow Cooker
How often do you use your slow cooker (or the slow cooker feature of your Instant Pot?) Which slow cooker camp are you in? Are you a person who reaches for it a few times a week, who really adheres to the dump it and forget it mindset, who really takes to heart the whole thought of making dinner in the morning, turning the machine on, and coming home to a home redolent of pork and tomatoes and gravy and what not?
There are a very sizable the people who can't live without their slow cookers, and who credit the appliance for them having dinner on the table many nights.
Then there are the folks who either bought themselves a slow cooker or crock pot, or were gifted the machine, and don't quite get it. They may have used it once or twice, and were happy with their meal, but didn't hear the call of the crock pot in the same way. Their slow cookers often are found on high shelves in closets, or basements.
Then there are the folks in the middle, like me. I really do like my slow cooker (and I also really like my Instant Pot) but I'm not a hardcore devotee. Sometimes I forget about it for a few months at a time. But then I get to rediscover it! And I do like that.
This Asian slow cooker dinner with a gorgeous glaze smells amazing, and tastes even better.

Tweet This
Browning Steak Before Slow Cooking
It's true that unless you sear or sauté some ingredients before slow-cooking them, the texture of a slow cooker meal can be somewhat soft and monotonous. But if you don't mind washing an extra pan you can have the browning and caramelization (the Maillard Reaction, if you want to dig a little deeper) that makes many foods taste oh that much better.
And if you have an Instant Pot, then you hopefully know that you can actually brown the meat in the Instant Pot, and then add the rest of the ingredients and change to the slow cooker setting, and have the whole thing happen right there in one pot.
If I'm using my slow cooker (which is bigger than my Instant Pot, so still very much a thing in my house), I do usually take that extra bit of time and make that searing/browning thing happen. But not always, and if you were to say, "Eh, not in the mood," you would not be alone by a long shot. Same thought for the scallions at the end—nice color, next bit of spicy crunch, but optional.
What Are Beef Steak Tips?
I sometime see beef steak tips or sirloin steak tips or beef tip steaks or tri-tip steaks (they sure do have lots of names) in the market, and finally curiosity got the better of me. I bought them, and this is what became of them. They are a part of the sirloin, and noted as a good value for a tender cut of beef.
This teriyaki-ish take was greeted with a vigorous thumbs up, and actually especially from the dog who doesn't even have actual opposable thumbs. All in all, this recipe is a keeper, and a good reason to keep your slow cooker on a more accessible shelf.
Here are some other slow cooker recipes:
Like this recipe? Pin it to your favorite board on Pinterest.

Pin This
Slow Cooker Teriyaki Beef Tip Steaks
This teriyaki-ish take was greeted with a vigorous thumbs up, and actually especially from the dog who doesn't even have actual opposable thumbs. 
Ingredients
1

tablespoon

cornstarch

½

cup

less sodium soy sauce

¼

cup

light or dark brown sugar

2

tablespoons

finely minced peeled fresh ginger

3

tablespoons

mirin

rice wine; optional

2

tablespoons

vegetable or canola oil

divided

2

pounds

beef tip steaks

cut into 2-inch pieces

½

cup

chopped onion

2

teaspoons

minced garlic
Hot cooked rice brown or white, to serve

Thinly sliced scallions for garnish

optional
Directions
In a small bowl combine the cornstarch with 1/4 cup water until the cornstarch is dissolved. Add the soy sauce, brown sugar, ginger, cornstarch, and mirin, if using. Set aside.

Heat 1 tablespoon of the oil in a large skillet over medium-high heat. Brown the steak for about 2 minutes on each side. Remove and add them to the slow cooker. In the same skillet add the remaining tablespoon of oil and turn the heat to medium. Sauté the onions and garlic for about 3 minutes, until slightly softened. Stir the sauce and add it to the pan, and stir to scrape up any browned bits stuck to the bottom of the pan. Pour the sauce over the meat in the slow cooker, and then set the slow cooker to high for 4 hours.

Serve the beef teriyaki over the rice, with the scallions sprinkled on top if desired.
Nutrition Information
Calories:
297.05
kcal
|
Carbohydrates:
17.51
g
|
Protein:
33.69
g
|
Fat:
9.79
g
|
Saturated Fat:
5.55
g
|
Cholesterol:
83.16
mg
|
Sodium:
864.68
mg
|
Potassium:
589.13
mg
|
Fiber:
0.44
g
|
Sugar:
11.87
g
|
Vitamin C:
1.3
mg
|
Calcium:
46.34
mg
|
Iron:
3.19
mg
The nutrition values are provided as an estimate. It is not intended as a substitute for the advice of a qualified healthcare professional.
Made this recipe? Post a photo of your delicious creation on Instagram with our hashtag #dinnersolved