If I had to pick one lettuce to eat for the rest of my life, it would be romaine. I'm not especially proud of this—it's a notch above iceberg (which I also love) but it's not exactly the most challenging lettuce on the planet. I've written about my family's deep meaningful relationship with hearts of romaine before. It's all of our favorite lettuce (hope that was grammatically correct).
I realized how crazy it was when our power went out and I lost 9 heads of hearts of romaine, 3 3-packs, in one night. Who carries that much hearts of romaine inventory at one time? I mean, sure small grocery stores, but I felt a little silly.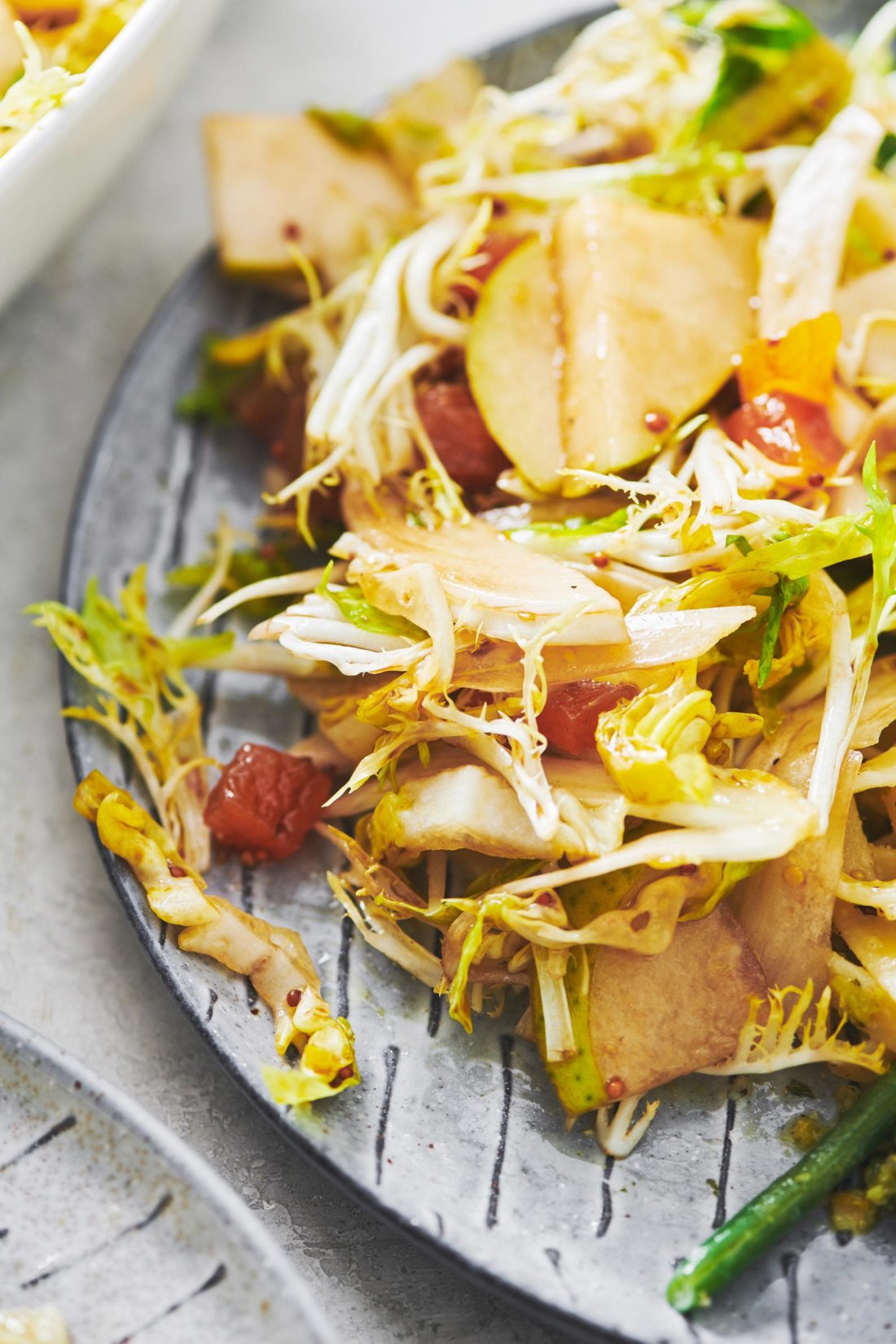 BUT. But, but, but. I love all lettuces, and I really love bitter lettuces. All I was trying to say is that if I could only have one lettuce for the rest of my life, I would have to default to romaine. But thank god I don't live on a desert island that only grows romaine! I live in New York City, where I do not have to make difficult like choices like that.
This is a super-simple gorgeous salad recipe that features fresh pears and dried apricots. Perfect for a fall or holiday meal.

Tweet This
You can use whatever lettuce you like in this salad—the attention grabbers are the fresh pear and the dried apricots, and their sweetness plays very nicely with lettuces that are bitter, like frisée or escarole, but also against milder lettuces like good old green lettuce. Fennel adds a nice refreshing anise-ey note, and all I can say about fennel (other than I love it) is that it's at its very best raw when sliced as paper thin as you can manage.
And you know what? I think this would be terrific with romaine.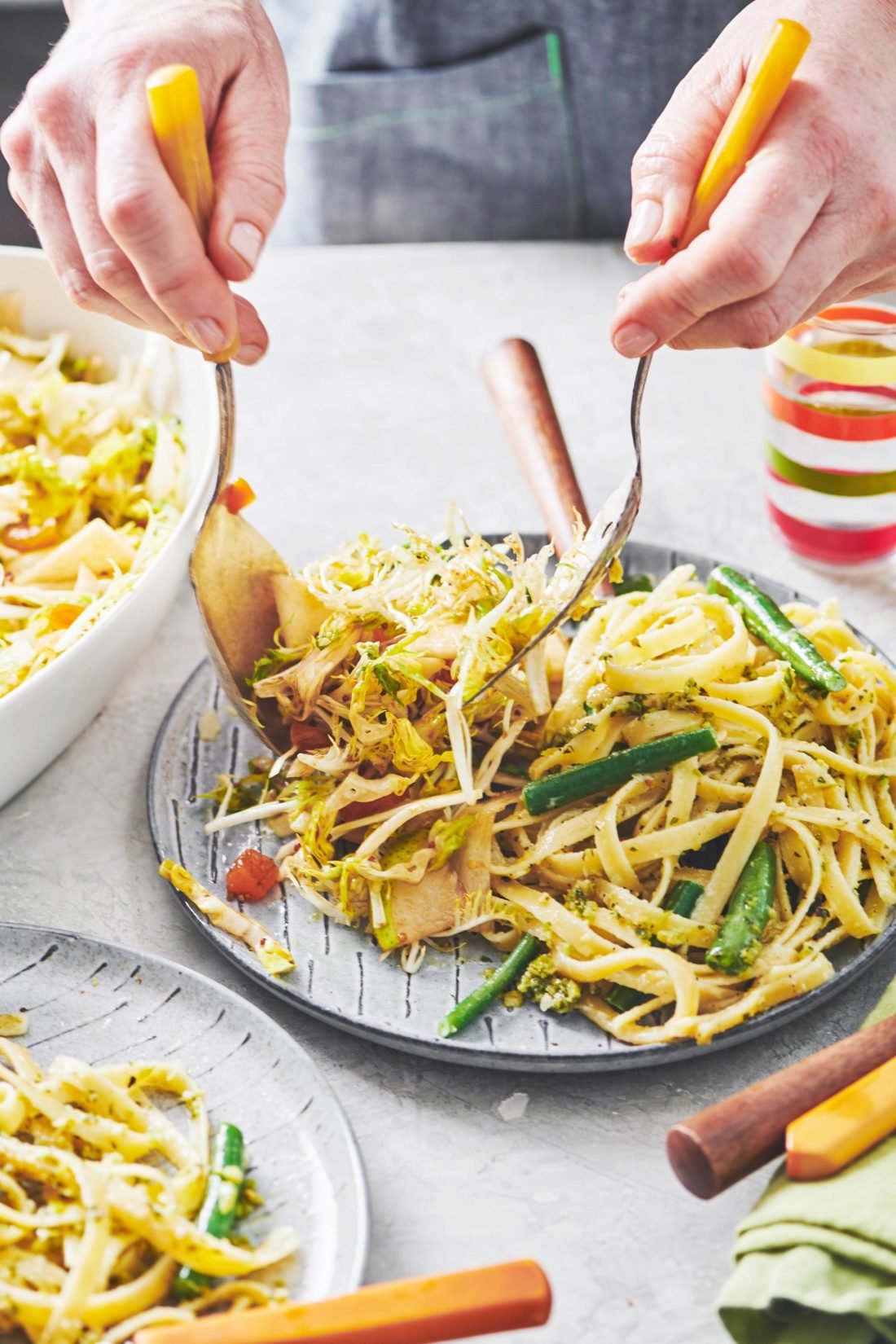 Pears in Salad
Use whatever pears you like, from crisp and crunchy to ripe (but not mushy – they need to hold their shape). Don't cut the pears until very shortly before you serve up this salad – pears don't like to hang out in the air for too long, and they turn brown. If you want to add some satisfying crunch – toss in some Homemade Croutons.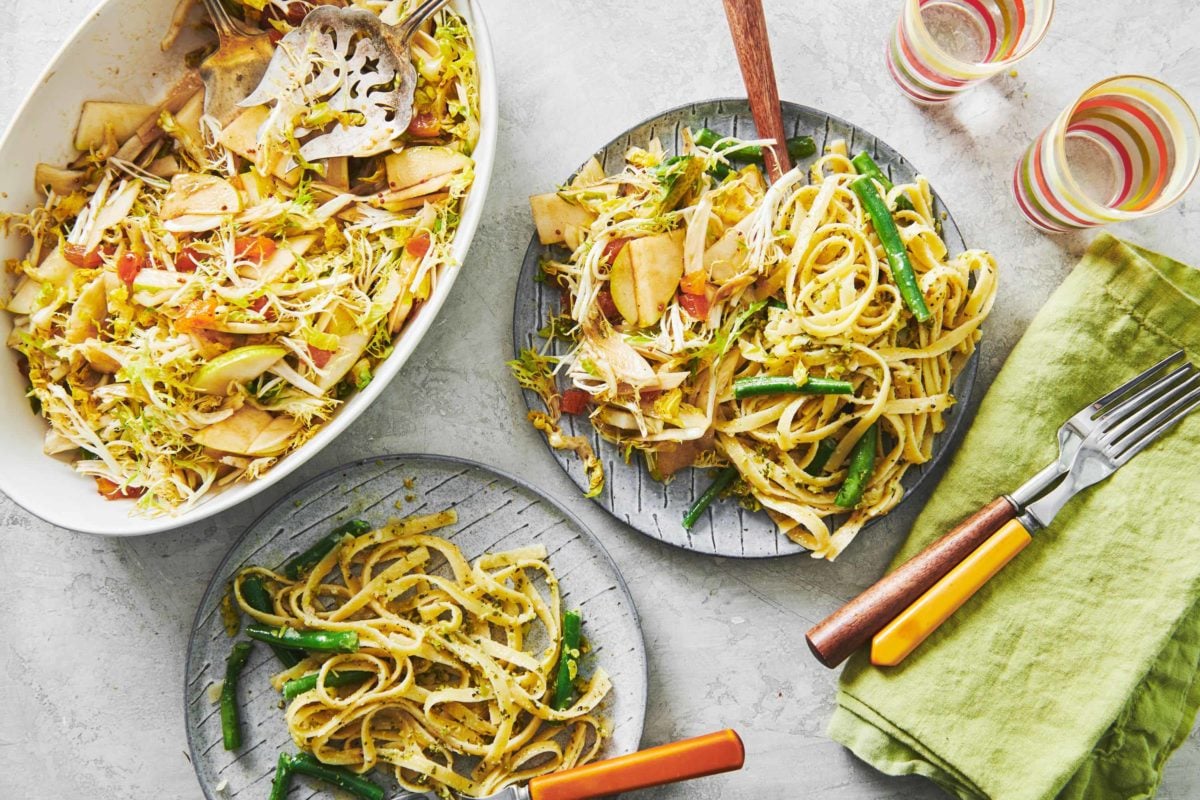 More Salad Recipes to Try:
Like this recipe? Pin it to your favorite board on Pinterest.

Pin This
Mixed Greens Salad with Pears and Balsamic Dressing
This is a super-simple gorgeous salad recipe that features fresh pears and dried apricots – perfect for a fall or holiday meal.
Ingredients
3

tablespoons

extra virgin olive oil

2

tablespoons

balsamic vinegar

1

tablespoon

fresh orange juice

1

tablespoon

fresh lemon juice

2

teaspoons

Dijon mustard

Kosher salt and freshly ground pepper

to taste

1

small head green lettuce

or escarole

1

large or 2 smalls heads frisée lettuce

1

head fennel

quartered, cored, and thinly sliced crosswise

1

pear

quartered, cored, and thinly sliced

½

cup

diced dried apricots
Directions
In a large bowl combine the olive oil, balsamic vinegar, lemon juice, orange juice, mustard and salt and pepper.

Slice or tear the green lettuce and frisée into bite sized pieces. Place them in the bowl with the fennel. Toss to combine. Add the pears and apricots and toss again.
Nutrition Information
Calories:
142.29
kcal
|
Carbohydrates:
19.11
g
|
Protein:
2.54
g
|
Fat:
7.46
g
|
Saturated Fat:
1.02
g
|
Sodium:
75.75
mg
|
Potassium:
602.33
mg
|
Fiber:
5.26
g
|
Sugar:
10.53
g
|
Vitamin A:
7039.1
IU
|
Vitamin C:
22.9
mg
|
Calcium:
87
mg
|
Iron:
1.56
mg
The nutrition values are provided as an estimate. It is not intended as a substitute for the advice of a qualified healthcare professional.
Made this recipe? Post a photo of your delicious creation on Instagram with our hashtag #dinnersolved