This post may contain affiliate links. Please read our privacy policy.
Did you now that Americans eat 7 pounds of avocados on average per year? And that this stat is up from 1 pound back in 1989? Holy guacamole! But I believe it….and I also fully understand that if 7 pounds is the average, I must be eating a whole lot more. 7 pounds a month? All things are possible.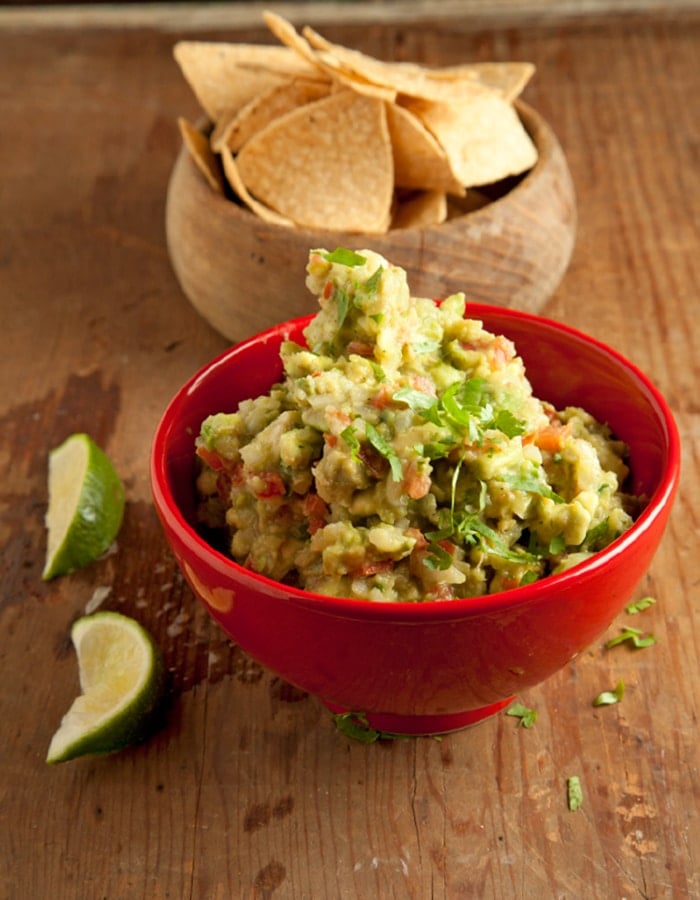 And I wonder how many of those avocados are eaten in the form of guacamole (I imagine in the past few years, avocado toast is the second most common avocado vehicle….and then maybe smoothies?  Worth investigating, one of these days, when my burning questions about avocados supersede everything else I have to do).
My kids started out not liking guacamole but were still ecstatic to see it come out of the kitchen because that meant the basket of tortilla chips wasn't far behind. Eventually, they tentatively dipped a chip — just a corner — into the green creaminess. It was deemed "not bad." (Stop, stop, you're embarrassing me.) A bolder dip, a dunk, a scoop followed.  They also liked saying "holy guacamole."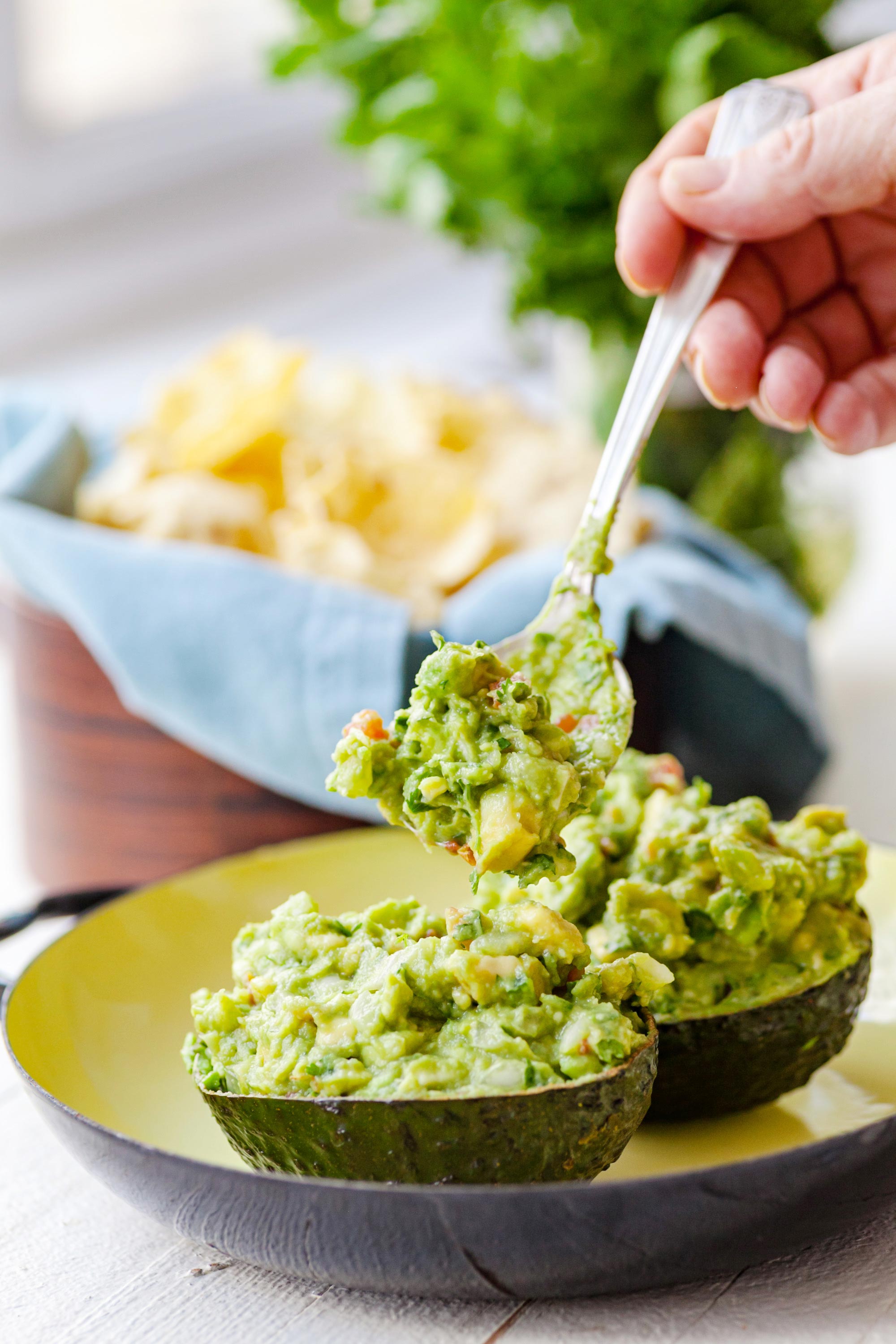 It's not like the chips aren't still a big draw, but guacamole is now a most-requested appetizer.  And for sure if we're having nachos or chili or enchiladas or tacos, it's one of the must-have companions (ok, sometimes we just have diced avocado, and avocado crema is always a fun alternative!).
The Best Avocados for Guacamole
Don't be lured in by those oversized avocados.  Hass avocados are smaller, darker green, and bumpier than other varieties of avocados, and in general, have a deeper, richer flavor, with denser flesh.  They are mostly grown in Mexico and California.  They are nutrient-rich and have a nice amount of various essential vitamins and minerals. The fat they contain is understood by health experts to be the "good" fat, monounsaturated fat, which, when consumed in moderation and eaten in place of saturated or trans fat, can help reduce blood cholesterol levels and decrease risk of heart disease.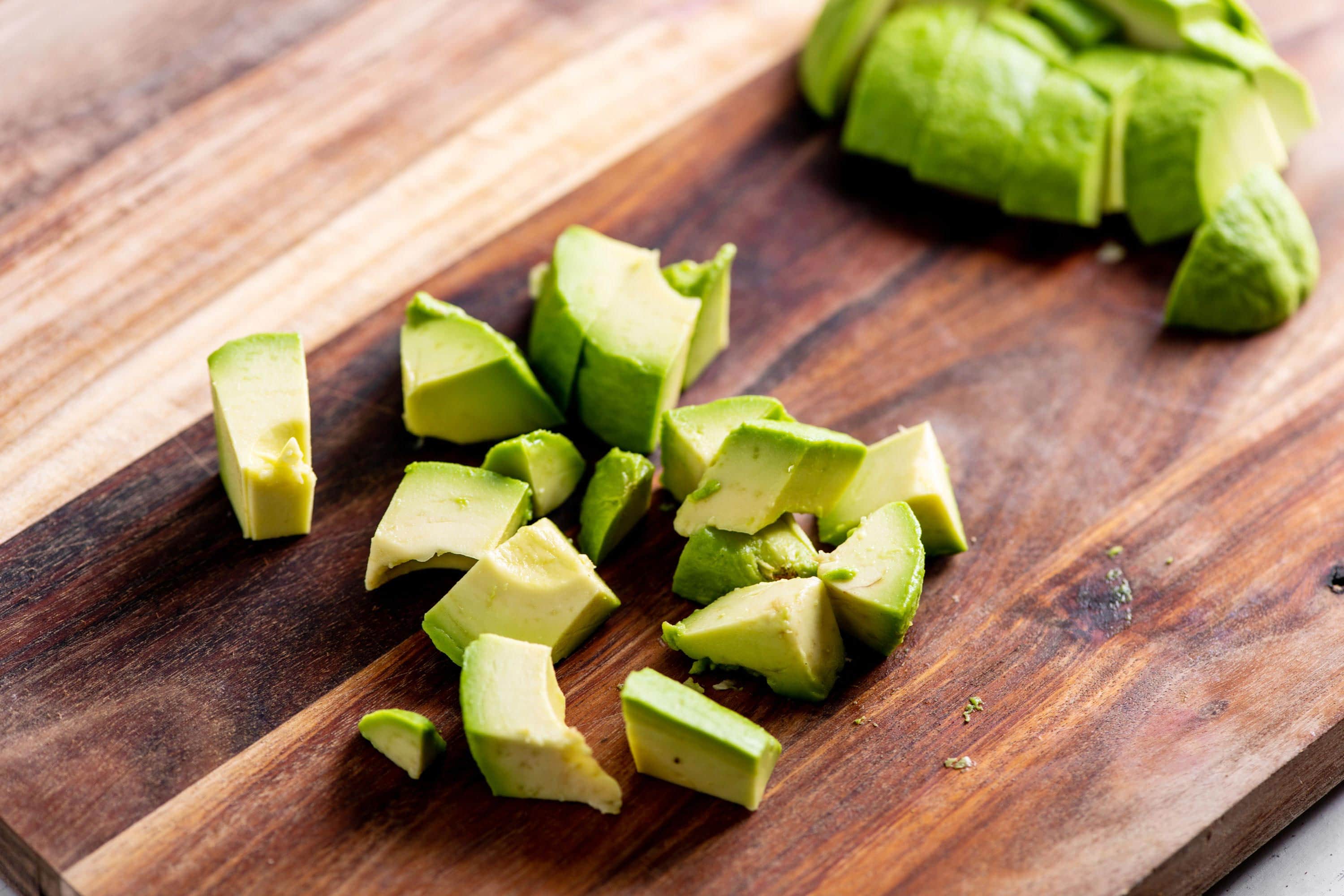 How to Ripen Avocados for Guacamole
You really need perfectly ripe avocados to make good guacamole; don't bother if your avocados aren't nicely soft to the touch. Make edamame or something else.
To ripen avocados quickly put them in a brown paper bag with a banana or an apple – the natural gasses from the other fruit will help speed up the ripening. And you want to make the guacamole only an hour or two ahead of time, if possible. Press plastic wrap directly onto the surface of the guacamole, store it in the refrigerator, and stir before serving.
Guacamole Ingredients
The ingredients are so simple, but they add up to such perfection!
ripe avocados (preferably Hass)
minced onion
ripe chopped tomato
kosher salt and freshly ground black pepper
fresh lime juice
chopped seeded jalapeño pepper (optional)
chopped fresh cilantro (optional)
Lots of tortilla chips for serving – not at all optional! Unless you're serving the guacamole with tacos or in a burrito or with quesadillas, or…..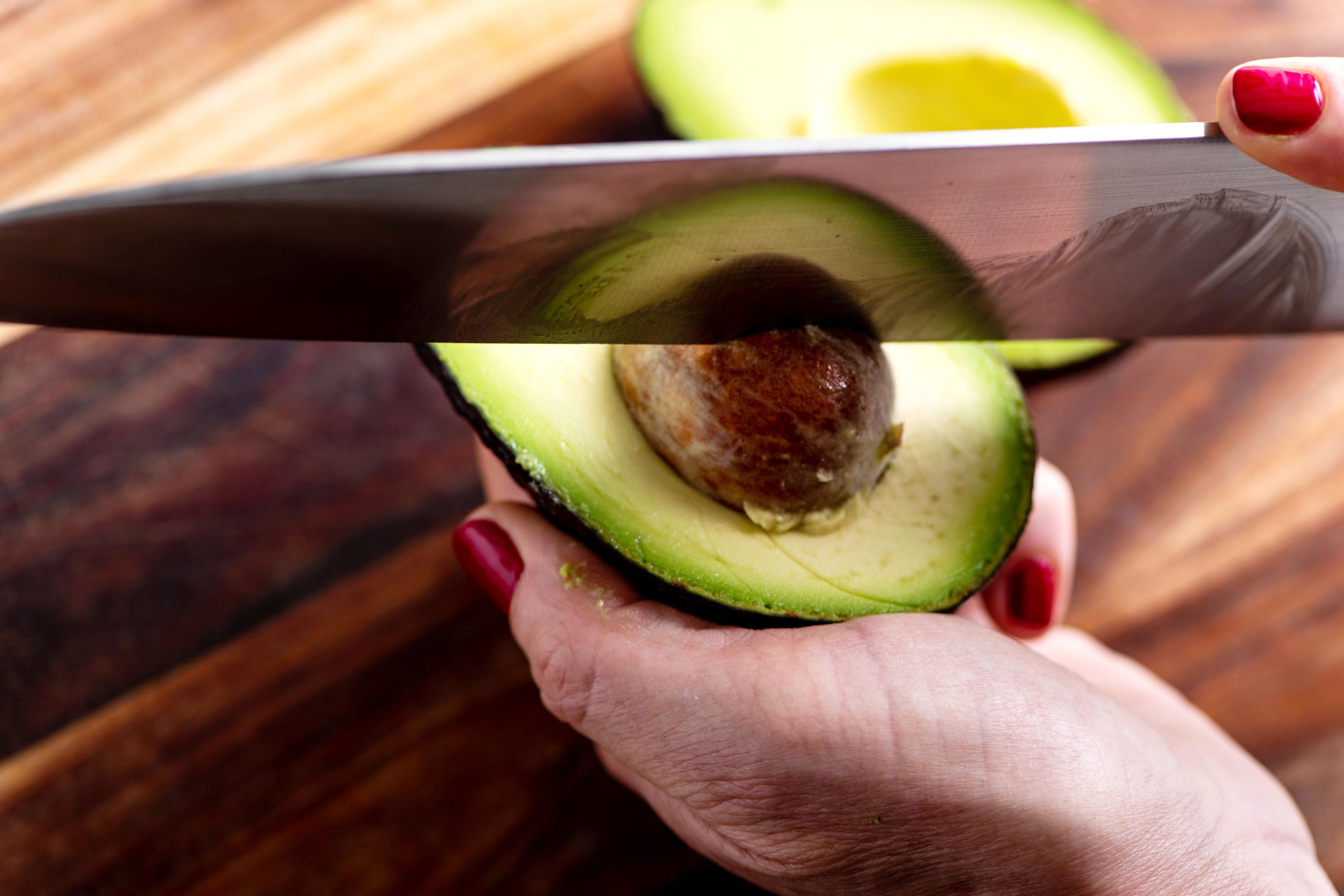 Jalapeños and Cilantro in Guacamole
Jalapeños are hot, and cilantro is a serious love-hate herb. If you're not sure what your crew will like, you can make the guacamole without those seasonings, then divide the mixture into two bowls. Leave one batch plain and spike the other with jalapeños and cilantro, or one or the other. Make sure to label the bowls if you do this.
How to Serve Guacamole
Of course you can serve guac in a plain old bowl, but how much fun to serve the in scooped out avocado shells! They might be a little wobbly, but you can nestle the shells in a bed of tortilla chips for more stability. When you are scooping out the avocado to make the guac be careful not to tear the skins.
How to Keep Guacamole From Turning Brown
Air is the enemy of green guacamole. It causes the avocado to oxidize, which results in fairly rapid browning. There are several ways to prevent your guac from browning, but only two really feel like they work without altering the flavor of the guacamole.
And should your guac brown a bit, you can also just scrape off and discard the very top layer, revealing the bright green guacamole just beneath. If there is only slight browning, just give the whole thing a good stir before serving, and the slightly brown parts will just blend right into the green dip.
Press a piece of plastic wrap directly onto the surface of the guacamole. Make sure all of the air is gently pressed out. You can keep the guac this way at room temperature for a few hours, or store the guac with the plastic wrap in the refrigerator for up to a day.
Smooth the top of your guacamole and pour a tablespoon or two of water onto the surface. You need enough water so that the guacamole surface is completely covered, but it doesn't have to be sloshing around in the bowl. You can keep the guac this way at room temperature for a few hours, or store the guac with a thin layer of water in the refrigerator for up to a day. Pour off the water before stirring and serving.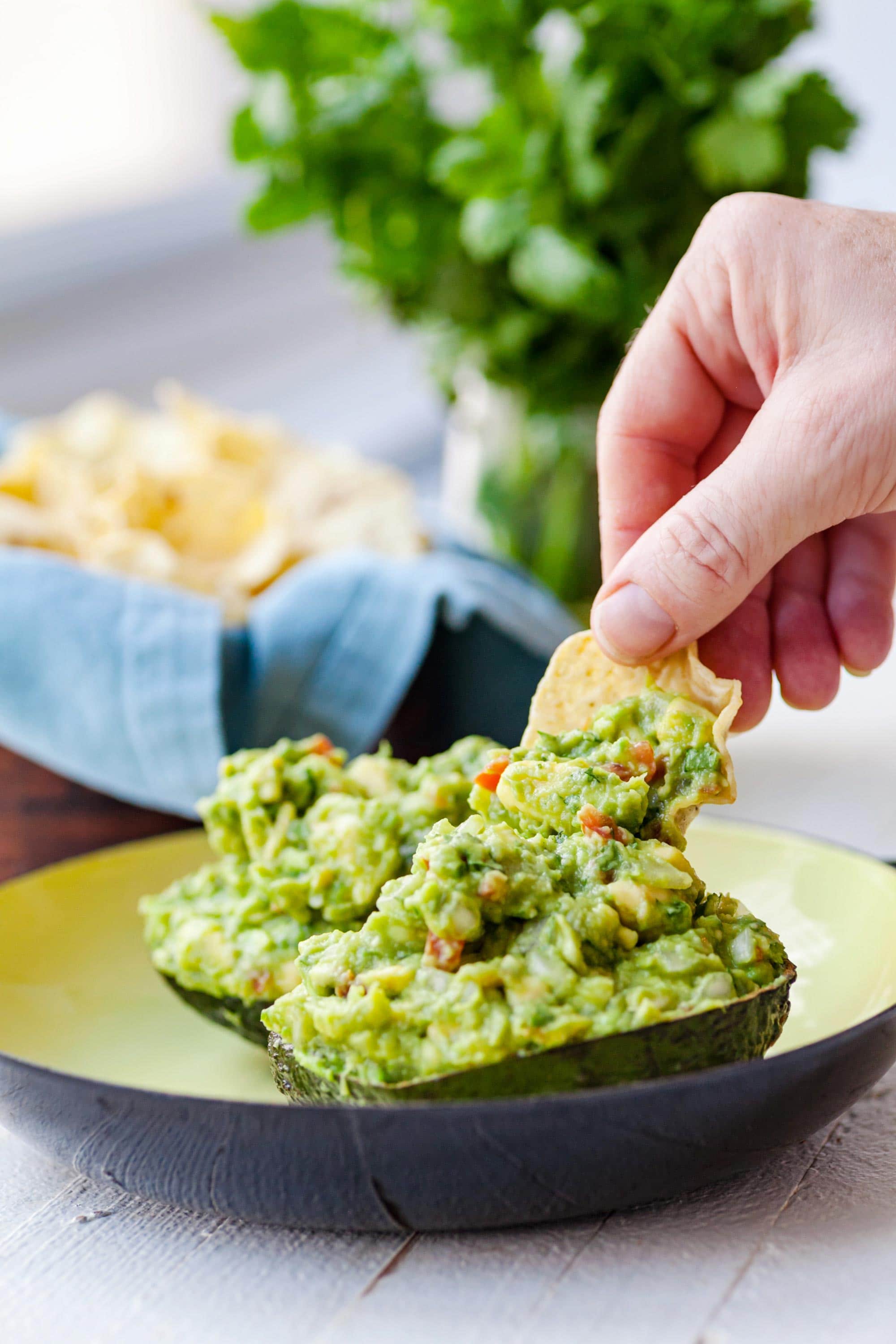 Additional lemon or lime juice on the top of the guacamole also wards off browning. However, it can make the guacamole too tart and overwhelm the flavor of the avocado. If you do want to do this, just hold back on adding the lime juice in the recipe, use it to "seal" the top of the guac, and then stir it in just before serving. the proportions will still be perfect, and you will have avoided the browning.
How Long Does Guacamole Last?
Covered in one of the two ways outlined above (sealed with water or plastic wrap), it should last from 3 to 4 days in the fridge.
Is Brown Guacamole Okay to Eat?
Yes! It's fine. The taste and texture should be affected just slightly if at all; it's mostly an aesthetic thing. If the browning is just slight, you can totally stir it so the brown areas blend into the rest of it, and you're good to go. Or scrape it off and discard. Or, just eat it!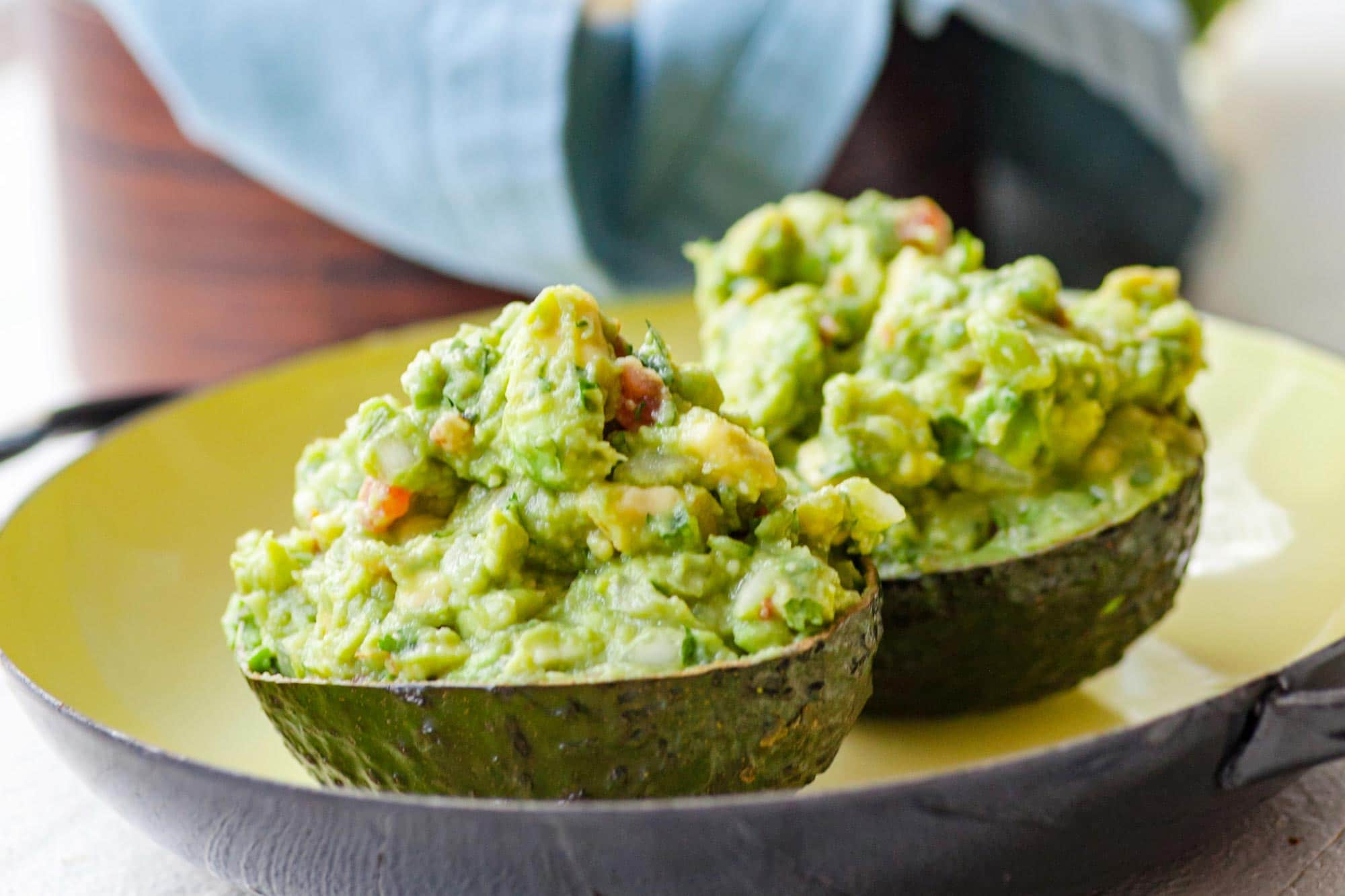 What to Eat With Guacamole
Like this recipe? Pin it to your favorite board on Pinterest.

Pin This
Easy Guacamole
The best thing that can happen to a ripe avocado (though I am open to debating).
Ingredients
2

ripe avocados

preferably Hass

⅓

cup

minced onion

1

medium-size ripe tomato

cored, seeded, and chopped (about 2⁄3 cup)

Kosher salt and freshly ground black pepper

2

teaspoons

fresh lime juice

½ to 1

teaspoon

chopped seeded jalapeño pepper

(optional)

½ to 1

teaspoon

chopped fresh cilantro

(optional)

Lots of tortilla chips

for serving
Instructions
Cut the avocados in half, remove the pits, and use a knife to cut the avocado flesh into chunks right in the skin, cutting one direction and then crosswise in a gridlike fashion. Use a spoon to scoop out all of the flesh into a medium-size bowl.

Add the onion, tomato, 1⁄2 teaspoon of salt, and a few grinds of black pepper. Use a fork or a potato masher to combine the ingredients and mush up the avocado, leaving it as chunky or as blended as you like. Stir in the lime juice, then adjust the seasonings.

You can serve the guacamole as is with tortilla chips or see the Fork in the Road suggestions for adding other seasonings on this page.
Notes
Fork in the Road
Jalapeños are hot, and cilantro is a serious love-hate herb. There are various versions of the guacamole you can make. If you don't know if you have cilantro haters or heat averse people in the crowd, make the guacamole without the jalapeños and cilantro, then divide the mixture into two bowls. Leave one batch plain and spike the other with the more strongly flavored ingredients. Make sure to label the bowls if you do this.
What the Kids Can Do
They can cut the crosshatches in the avocados, which does not have to be done neatly, nor does it require a sharp knife. You could let littler kids scoop out chunks of the avocado with a spoon instead. And mash away.
Nutrition
Calories:
115
kcal
,
Carbohydrates:
8
g
,
Protein:
2
g
,
Fat:
10
g
,
Saturated Fat:
1
g
,
Sodium:
6
mg
,
Potassium:
387
mg
,
Fiber:
5
g
,
Sugar:
1
g
,
Vitamin A:
269
IU
,
Vitamin C:
11
mg
,
Calcium:
12
mg
,
Iron:
1
mg
Nutrition information is automatically calculated, so should only be used as an approximation.
Like this? Leave a comment below!