Creamy Mushrooms with Marsala Crostini
A touch of cream and marsala make these mushrooms lush and dreamy.
Serving Size: Makes 24 crostini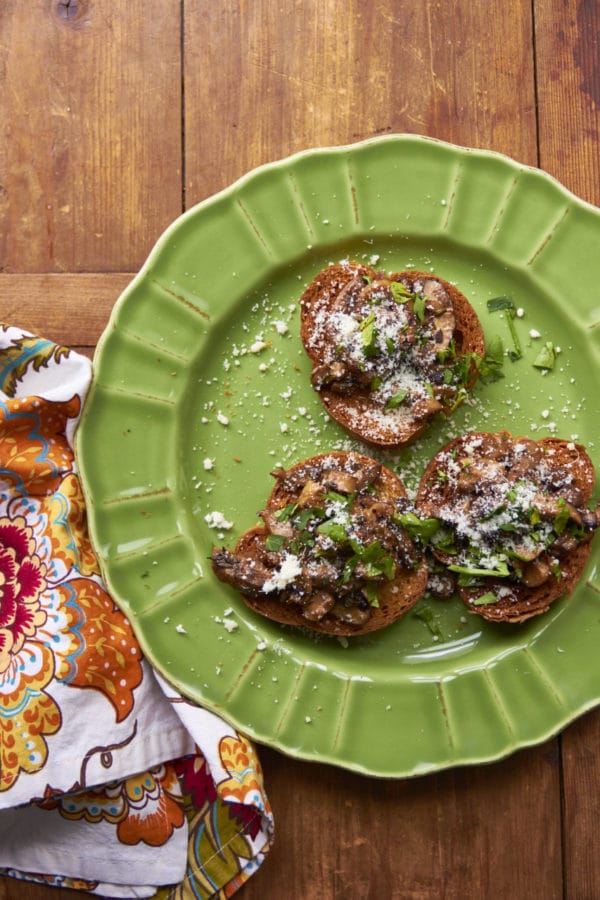 I made these mushrooms originally as the partner to some pork chops, but then I thought that they would make the most divine crostini topping ever.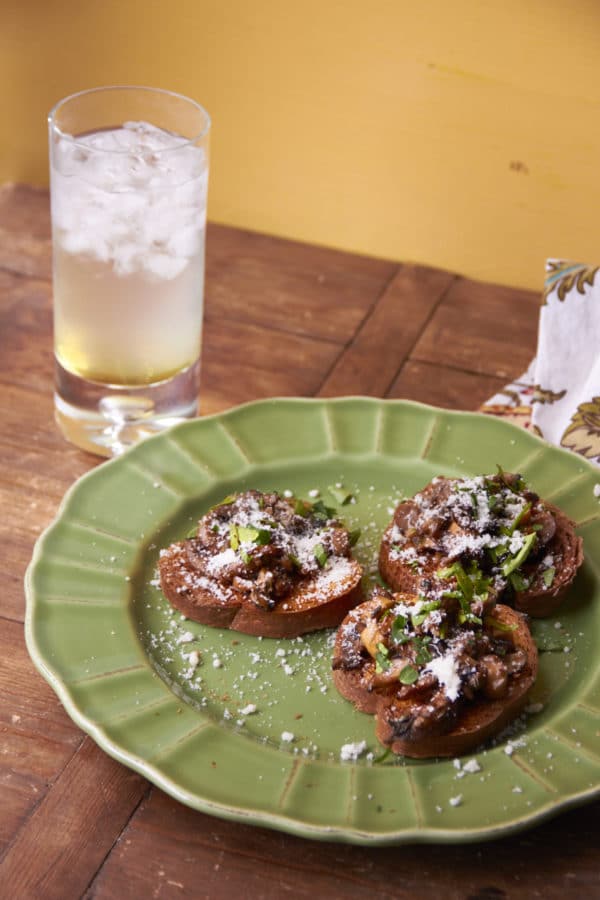 I love when I'm right.  My family, not so much.
Creamy Mushrooms with Marsala Crostini
Print
5 tablespoons olive oil, divided

2 shallots, minced

16 ounces sliced mushrooms, any combination

Kosher salt and freshly ground pepper to taste

¼ cup Marsala wine

1 tablespoon fresh thyme leaves

¼ cup chicken broth

¼ cup heavy cream

24 slices baguette

Finely grated Parmesan cheese and chopped fresh parsley for garnish
1. Preheat the oven to 350°F.
2. Heat 2 tablespoons of the oil in a large pan over medium-high heat and add the shallots and mushrooms. Sauté for 10 minutes until they are tender and golden brown, and any liquid that has been released has evaporated. Add the Marsala and thyme, and scrape to release any bits from the bottom of the pan. Add the chicken broth and cream and bring to a simmer until the sauce reduces and forms a bit of a glaze.
3. While the mushrooms are cooking, brush the baguette slices with the remaining 3 tablespoons olive oil, lightly sprinkle with salt, and place on a baking sheet. Bake for about 4 minutes until very lightly golden and remove from the oven.
4. Spoon the mushroom mixture over the crostini slices and finish with a sprinkle of Parmesan and parsley.