This post may contain affiliate links. Please read our privacy policy.
I adore bruschetta and crostini, and think there is no better go-to appetizer for entertaining. Both are pieces of toast with toppings. The rest is often a little loose, in terms of what you may see on a restaurant menu and how the kitchen defines it. But let's get into the details.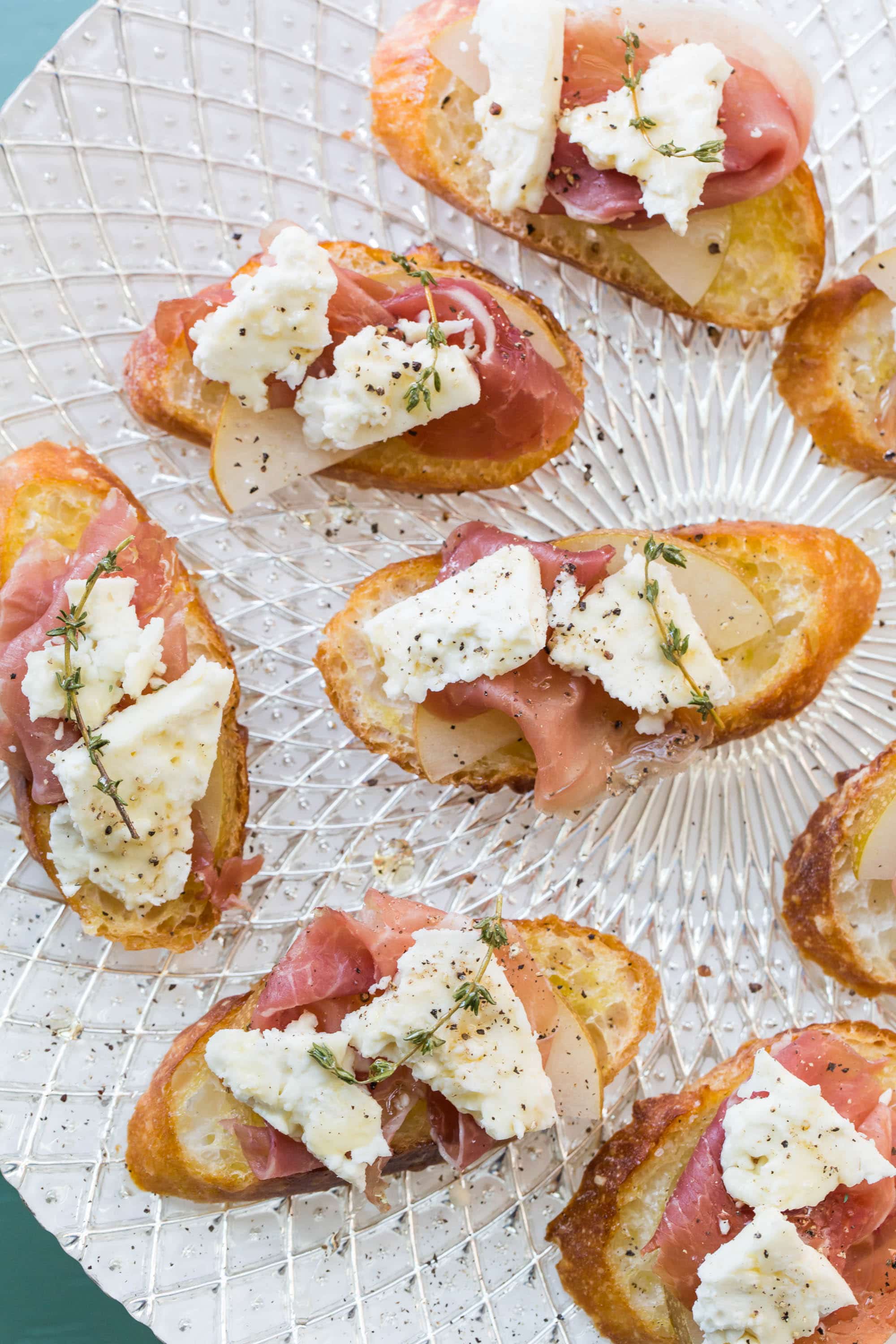 What is Bruschetta?
Bruschetta pronounced [brusˈketta], which translates to "a little burnt thing" in Italian (don't go away, it's not burnt, it's just a cute translation), is a crusty slab of grilled or toasted country bread, usually rubbed with garlic, brushed with olive oil, and sprinkled with salt and maybe pepper. They are often heaped with a savory topping.
It comes from the word "bruscare" which means to roast over coals. It's usually served as a snack or an appetizer, often warm. Even though many of us think of the tomato-basil topping as the very definition of bruschetta, the word actually refers to the toasted bread itself, and the toppings can be quite varied. Or the bread can be served naked, with no toppings at all.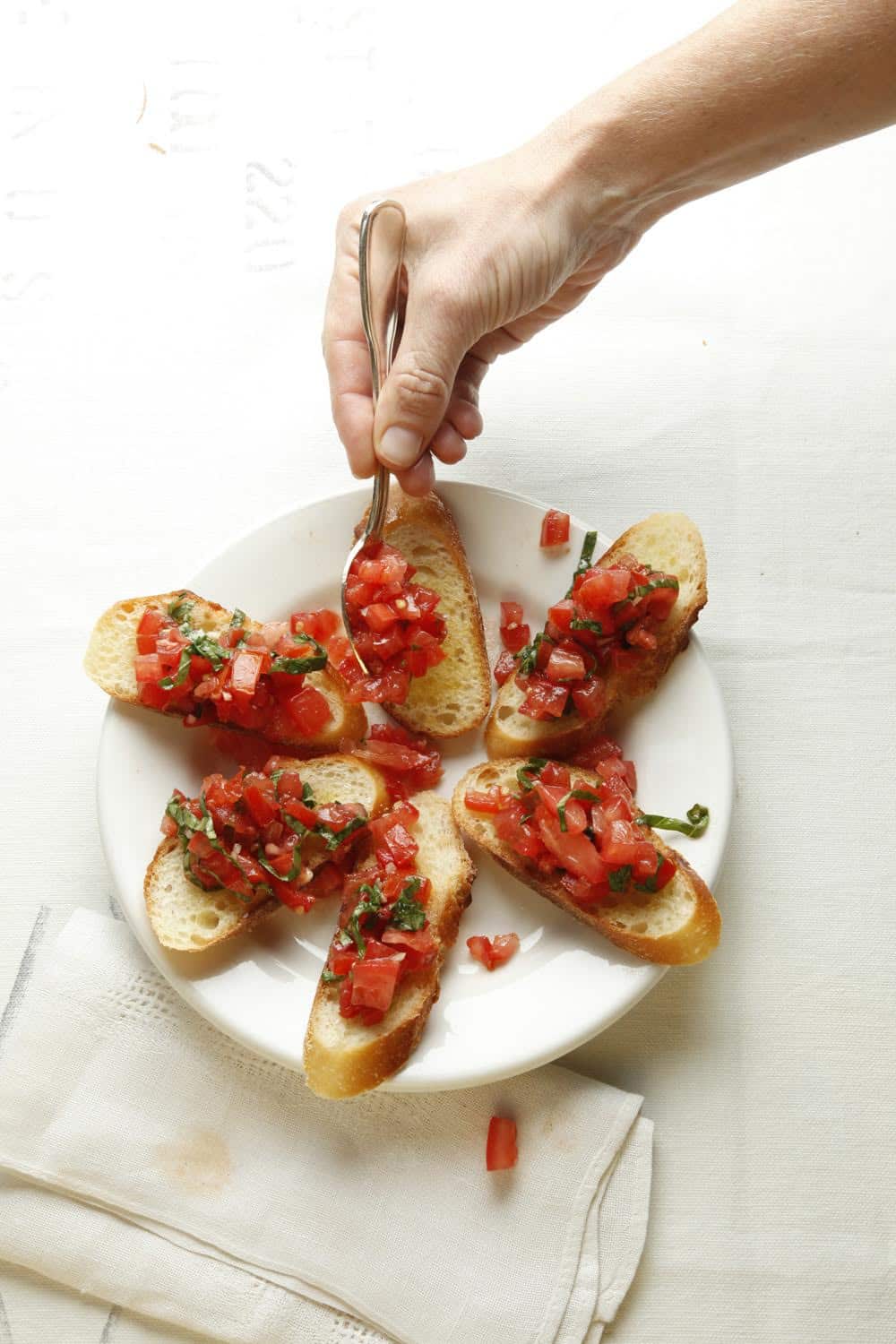 What Are Crostini?
Crostini means "little toasts" in Italian. Crostini are also slices of bread that have been toasted or grilled until crisp. Unlike bruschetta, though, crostini are usually not rubbed with garlic as a general rule, though they are usually brushed or drizzle with olive oil and salted.
They are usually smaller, thinner and crisper than bruschetta. The toppings may be less copious (or there may be no topping at all). These are often eaten as hors d'oeuvres, and may be served with soups of other dishes as a sort of crouton or garnish. 
But you say potato, I say potato; you say crostini, I say bruschetta. And in the end it's hard to think of a nicer way to end the day, or start a meal than with a good crispy/chewy slice of bread topped with any number of good things. Think Sundried Tomato Pesto, Green Olive Tapenade, or Nut-Free Basil Pesto.
---
11 Bruschetta and Crostini Recipes
Bruschetta Recipes:
A riff on a classic Italian bruschetta topping, tuna with white beans.
---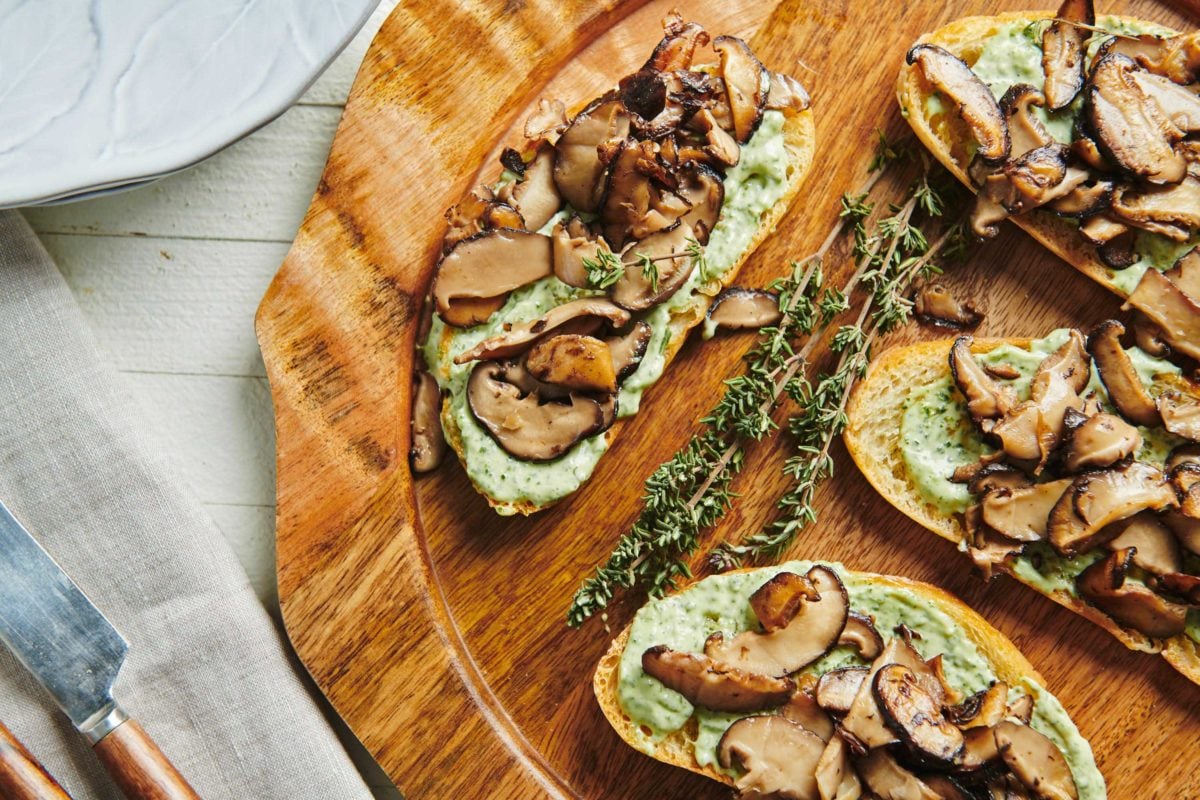 A pile of sautéed mushrooms atop some herby mayo on a tender-crunchy piece of olive oil slicked bread.
---
This gorgeous colorful medley of vegetables is delicious atop a olive oil slicked piece of toast. Crumbled cheese on top is another pop of texture and flavor.
---
This is the first thing I think of when I bring home a bunch of gorgeously ripe late summer tomatoes. Use only perfectly ripe tomatoes.
---
Crostini Recipes: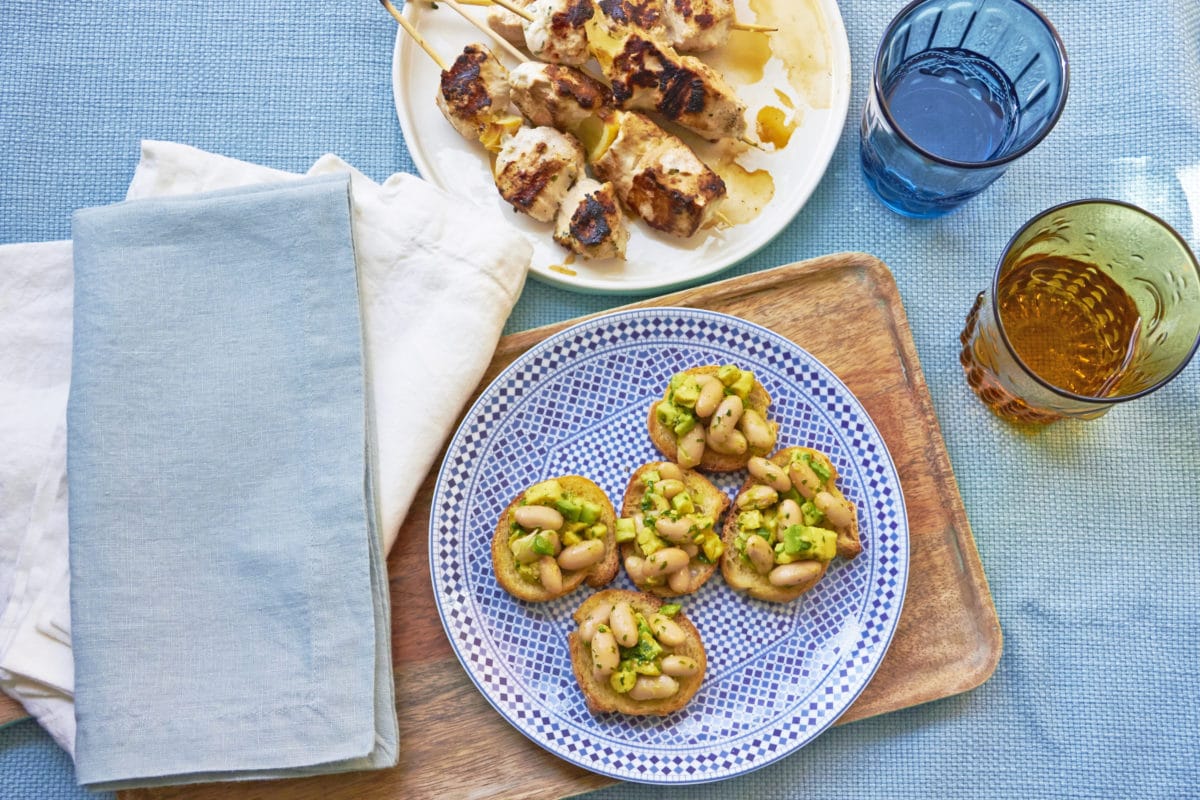 A ripe avocado and a can of beans turn into an elegant little appetizer.
---
It's always so nice when something this delicious and pretty is so easy to pull together.
---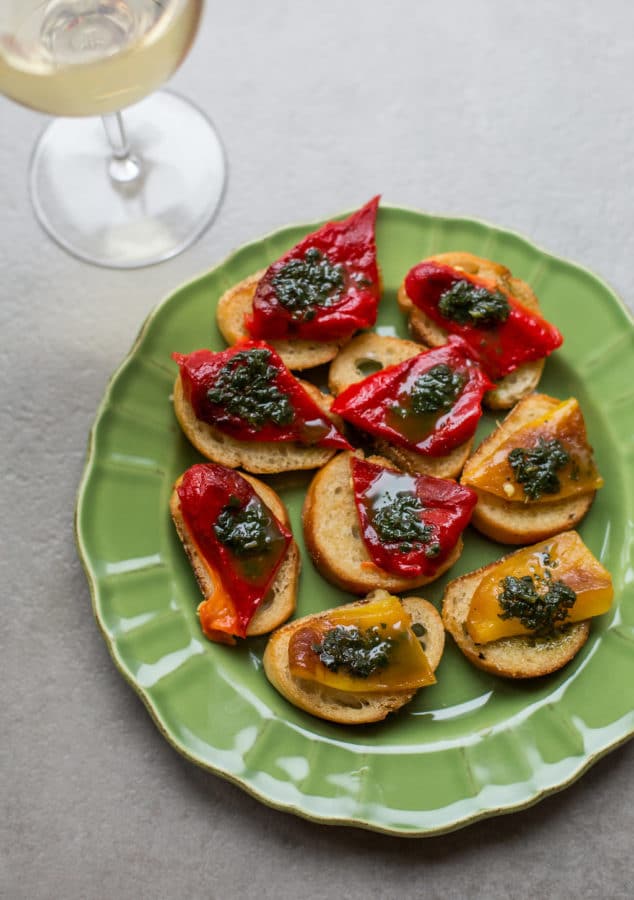 The perfect partnership between roasted peppers and basil will never go out of fashion.
---
A touch of cream and marsala make these mushrooms lush and dreamy.
---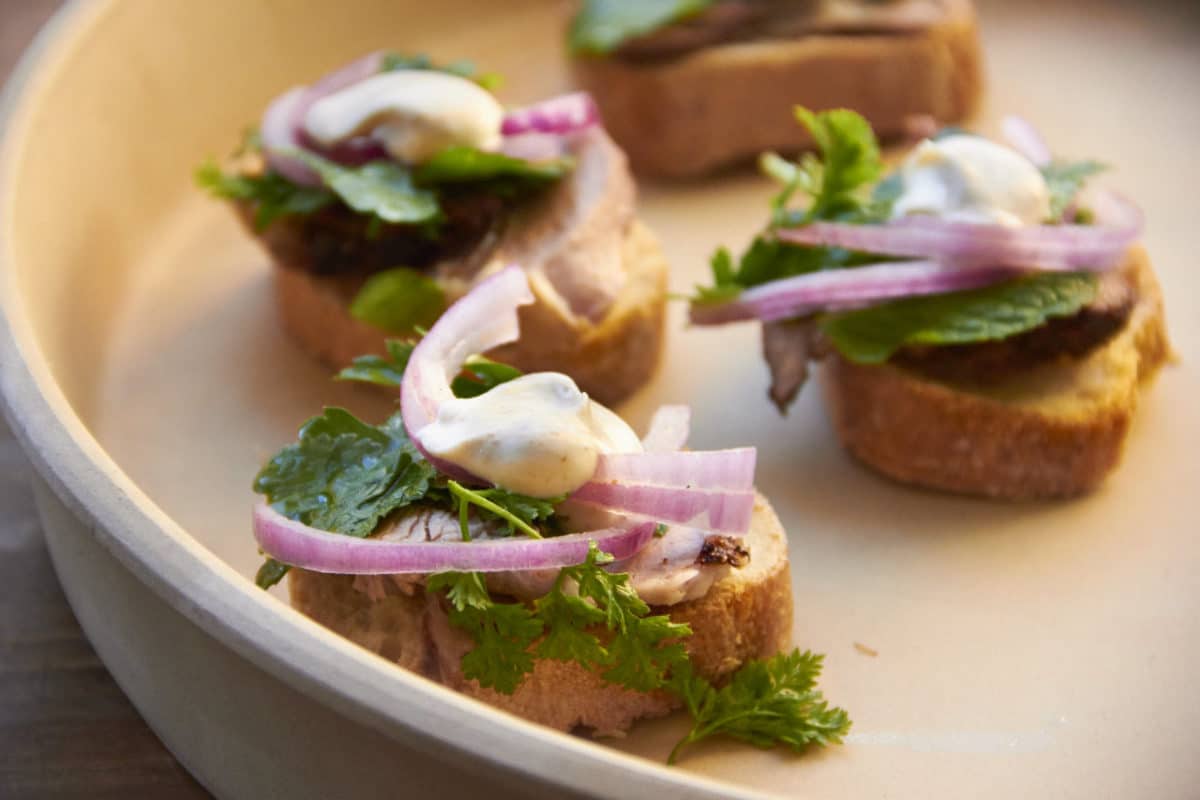 Perfect little bites of lamb fabulousness.
---
Since toast for breakfast isn't exactly a new idea, what have we been waiting for?
---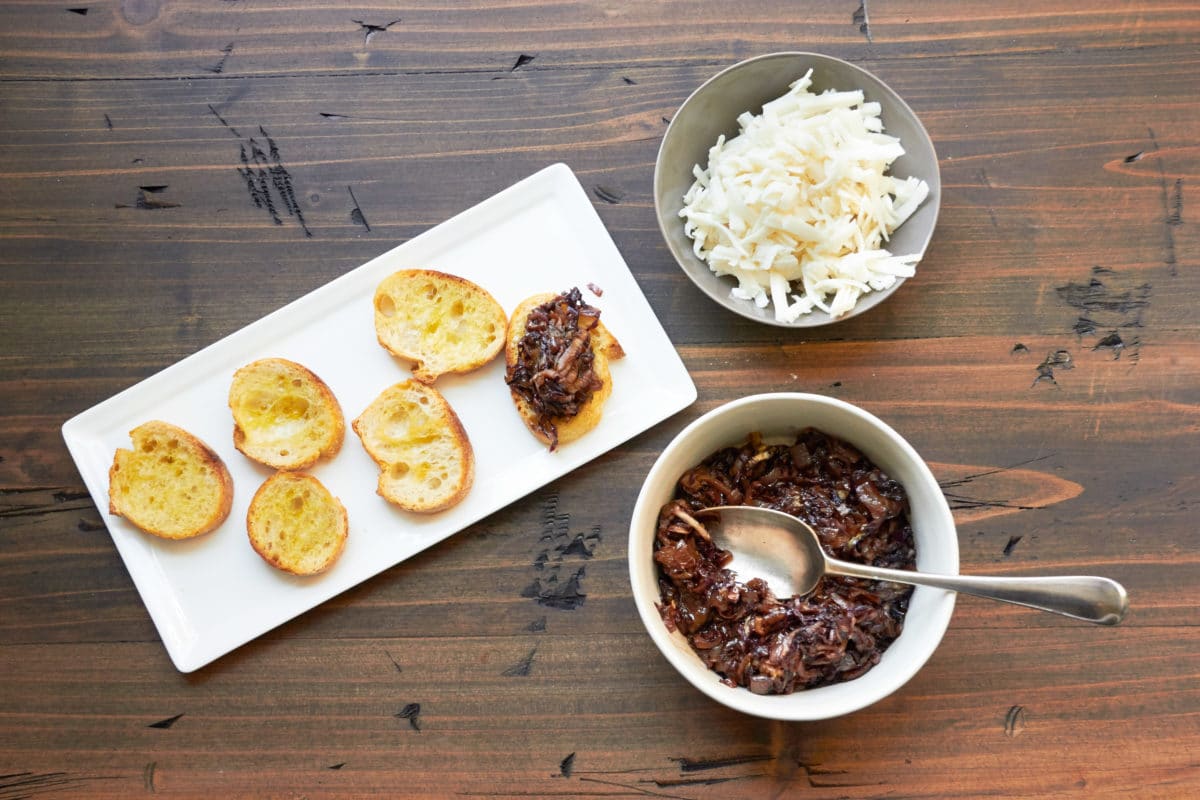 Slightly bitter lettuces turn into a sweet topping with a bit of balsamic glaze.
---