This post may contain affiliate links. Please read our privacy policy.
Baking Chicken Thighs
Baking (or roasting) chicken thighs is my number one favorite way to prepare one of my number one cuts of chicken. The meat is almost always perfectly tender and moist, even if you leave it in the oven for extra time because of this, that, or the other. Sometimes even better. They reheat beautifully as well, the skin often getting even crisper with a second baking.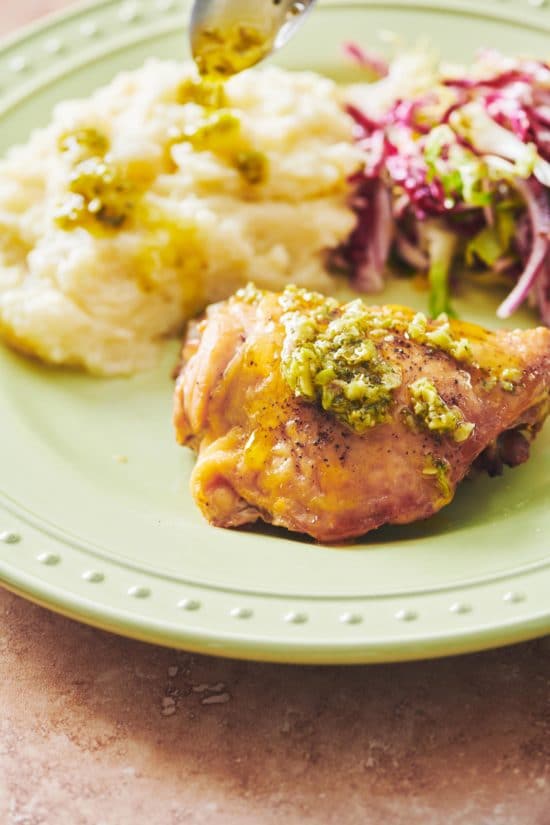 You can keep them plain and simple, with a light rub of olive oil and some salt and pepper. You can season them over the skin, under the skin, or both. You can stuff some good things under the skin. Bone-in, bone, out, pretty much always skin on (but not always). Chicken thighs are the most excellent dinner to make on any weeknight, and leftovers shredded can be repurposed into all kinds of other delicious things.
---
6 Baked Chicken Thigh Recipes
Here are 6 baked or roasted chicken thigh recipes to keep the dinner wheels turning.
The easiest roasted chicken thigh recipe — hard to imagine a better (and more economical!) weeknight meal.
---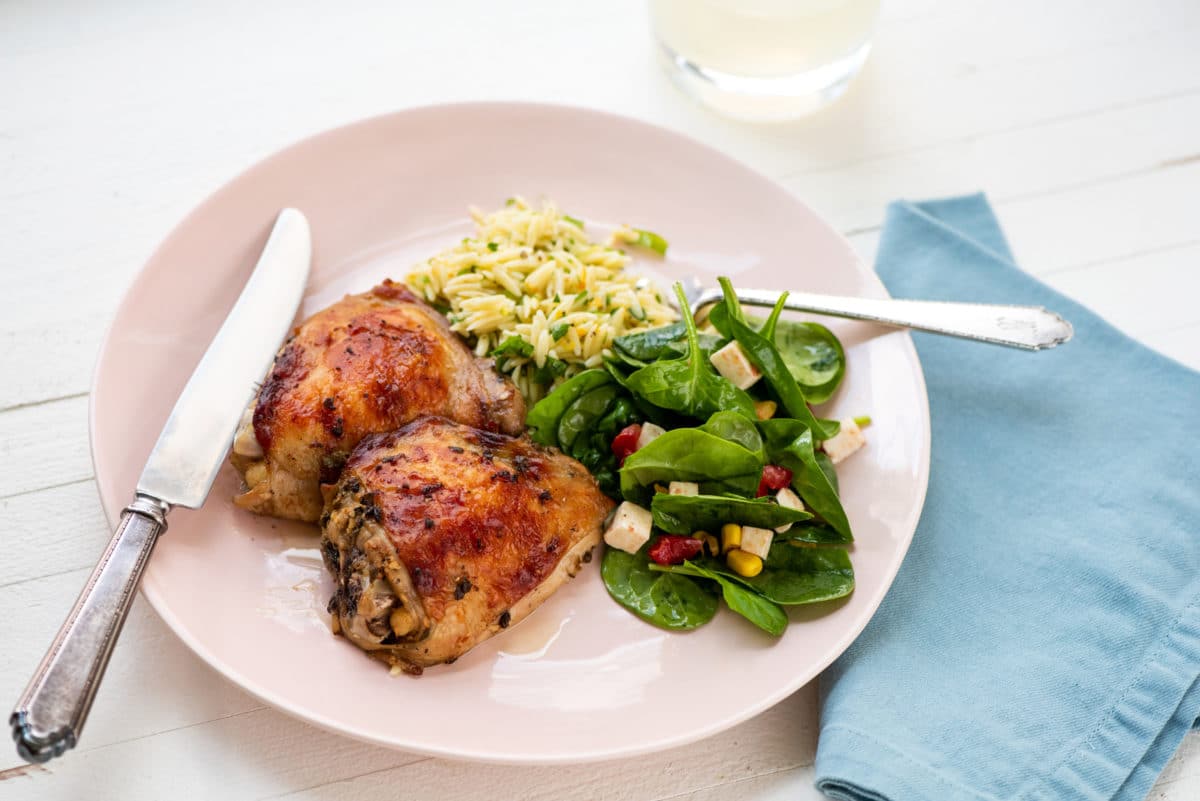 The simple flavors of lemon and oregano turn ordinary chicken thighs into a perfect weeknight dinner.
---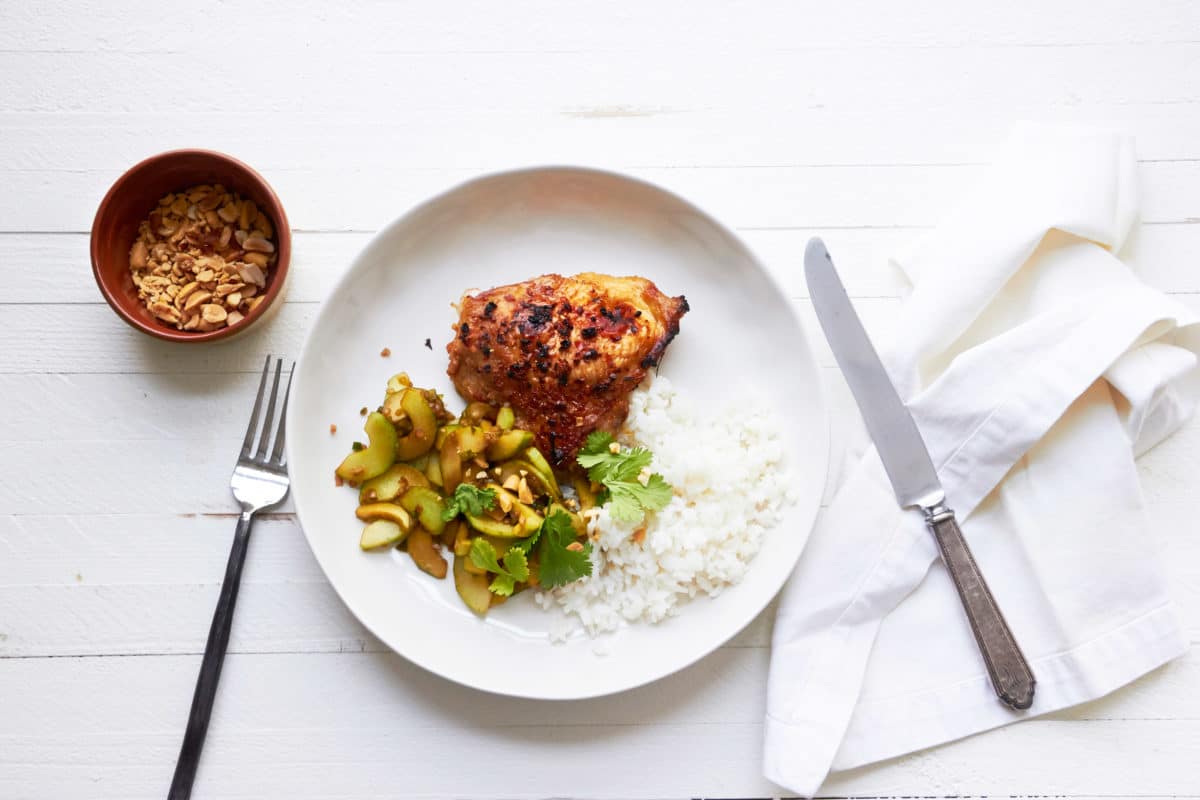 Lemongrass, fish sauce, ginger, garlic, chili garlic sauce, and you've got flavor to spare.
---
Rosemary and lemon are excellent partners for these chicken thighs which cook up extra crispy, like a cross between fried and roasted chicken.
---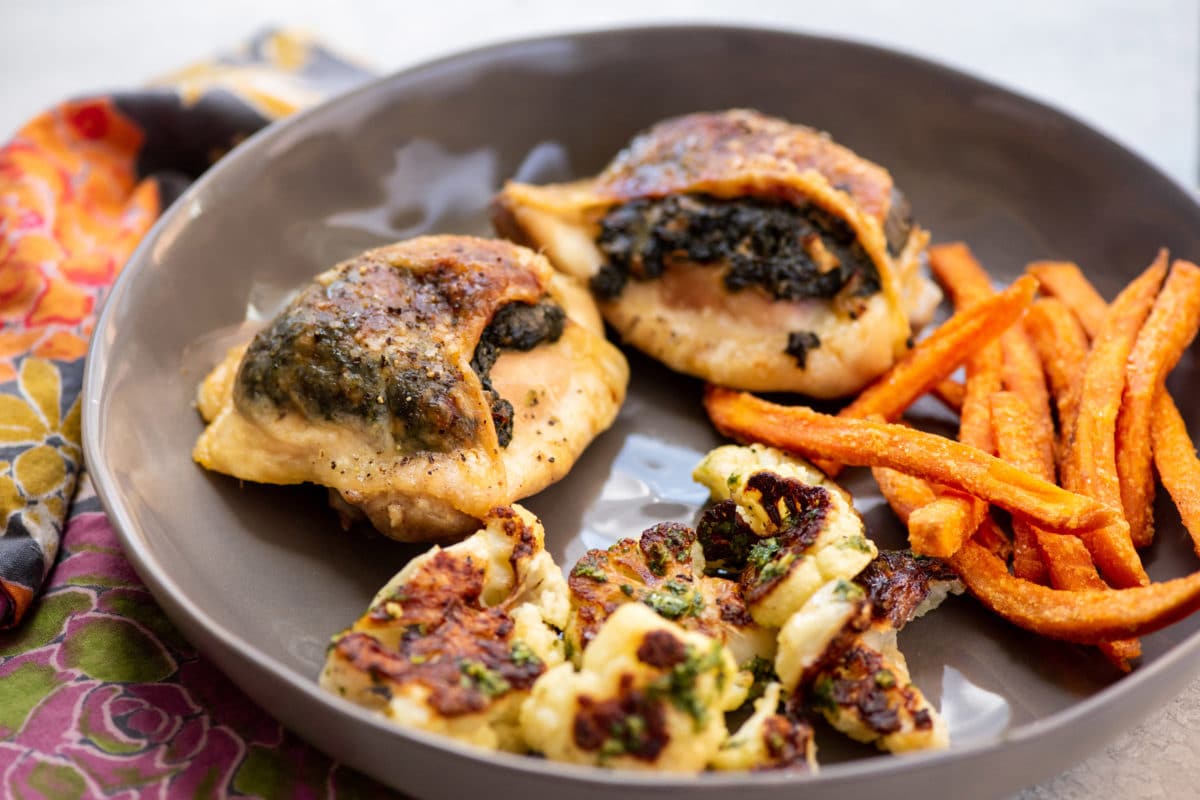 One favorite food stuffed into another (just yum).
---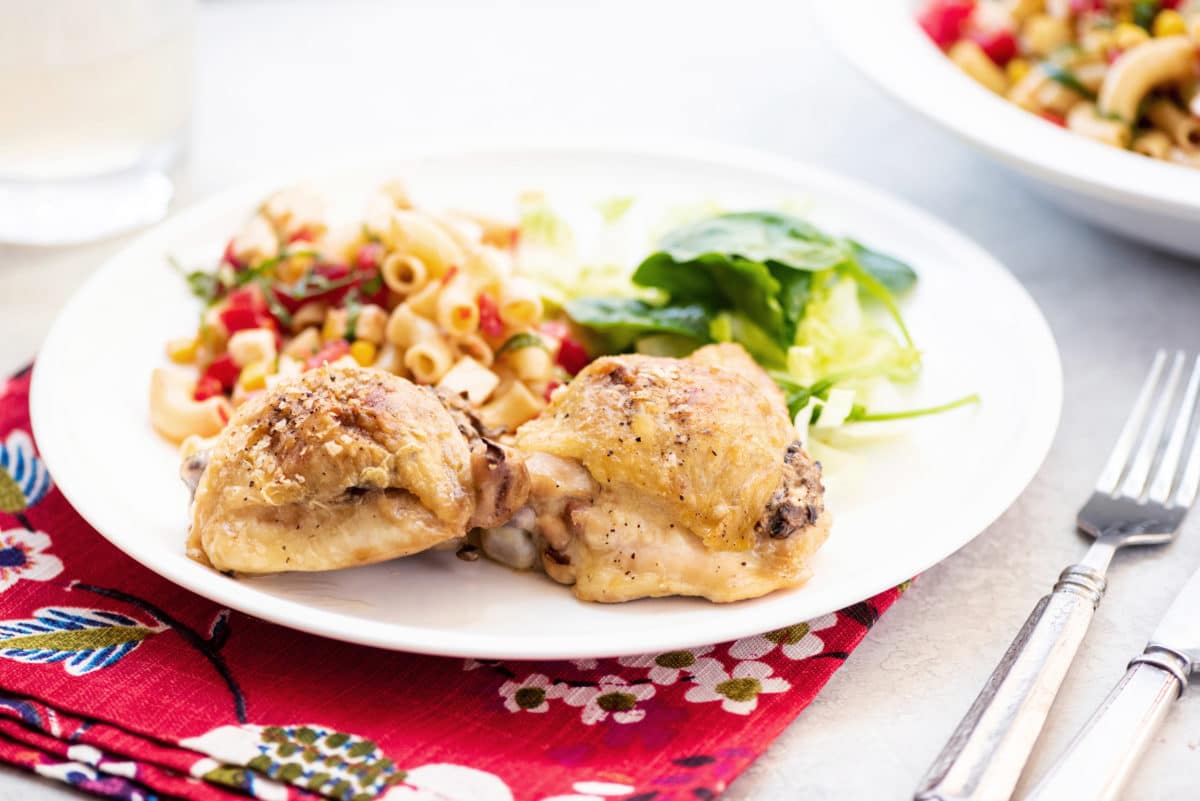 Between the crackling roasted skin and the juicy thigh meat is a savory, creamy cheese and mushroom stuffing.
---
What to Serve with Chicken Thighs:
Here are 10 simple sides to go with those chicken recipes!