Saffron Couscous
A bowl of sunshine.
Serving Size: 4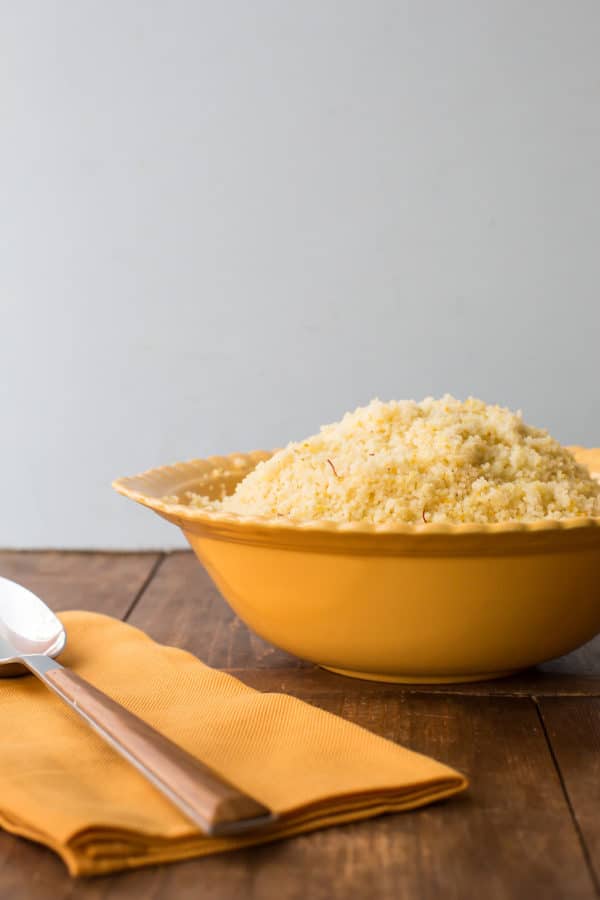 This is barely a recipe, but because I love serving couscous as a side, and I'm always looking for ways to make it special, I had to type it out, and give it a home.
You can serve this hot, as a side, or let it cool and incorporate it into any couscous salad where the sexy flavor of saffron would be welcome.
Perfect side dish for anything Mediterranean, anything lamb.
Saffron Couscous
Print
1¼ cups water

1 tablespoon unsalted butter

1 cup couscous

Big pinch saffron threads

Kosher salt and freshly ground pepper to taste
1. In a small saucepan bring the water and butter to a boil. When the butter is melted, stir in the couscous, saffron, salt and pepper, cover the pot and allow to sit off the heat for 5 to10 minutes.
2. Remove the lid and fluff the couscous with a fork, adjusting the seasoning as needed.