This post may contain affiliate links. Please read our privacy policy.
What is Swiss Chard?
Swiss chard (also known just simply as chard) is a leafy green vegetable related to beets and spinach.
What Does Swiss Chard Look Like?
The leaves are large and dark green, with pronounced ribbing, httand sometimes the stalks will be all one color, usually red or white, and sometimes they will be a blend of colors, with stems of red, pink, orange, yellow and white. This variety is usually called Rainbow Chard or Bright Lights Swiss Chard for obvious reasons. The colors will fade somewhat in the cooking process, but boy are they pretty to look at when uncooked.
How Do I Buy Swiss Chard?
You can find Swiss chard in the produce section of supermarkets, usually near the kale, collard greens, or other sturdy lettuces. It is often sold in bunches. Look for firm, brightly colored stems, and leaves that are glossy and smooth, without any brown or yellow spots.
How Do You Cook Swiss Chard?
You can use the entire leaf, the green leafy part and the stems. The stems take a little longer to cook than the leaves, but the whole thing is edible, and delicious, a little bit sweet in the stems (which have a slightly celery-like flavor), and a little bit bitter in the leaves.
Some people prefer to slice the stems out of the leaves, and cook them separately but as long as they aren't too thick, you can skip that step if you like. It can be steamed, sautéed, used in soups, stews, casseroles, or frittatas and quiches. Young leaves can be eaten raw in salads.
Chard appears frequently in Mediterranean cooking, as well as American, though it is used (sometimes called by different names) in cuisines ranging from Egyptian to Turkish. It's not Swiss—there is no clear reason why it got attached to that country.
How Do I Store Swiss Chard?
Store chard wrapped in slightly damp paper towels, then tucked into an open plastic bag, where it will last for up to 3 days.
When is Chard in Season?
Chard's main growing season starts in May and then goes through the summer, but it is readily available year round.
Is Swiss Chard Nutritious?
Chard is rich in vitamins A, C and especially K, as well as a good source of magnesium, iron and potassium.
---
6 Swiss Chard Recipes
Try chard in these recipes:
Cooking chard in a pan is the best way to prepare these beautiful greens.
---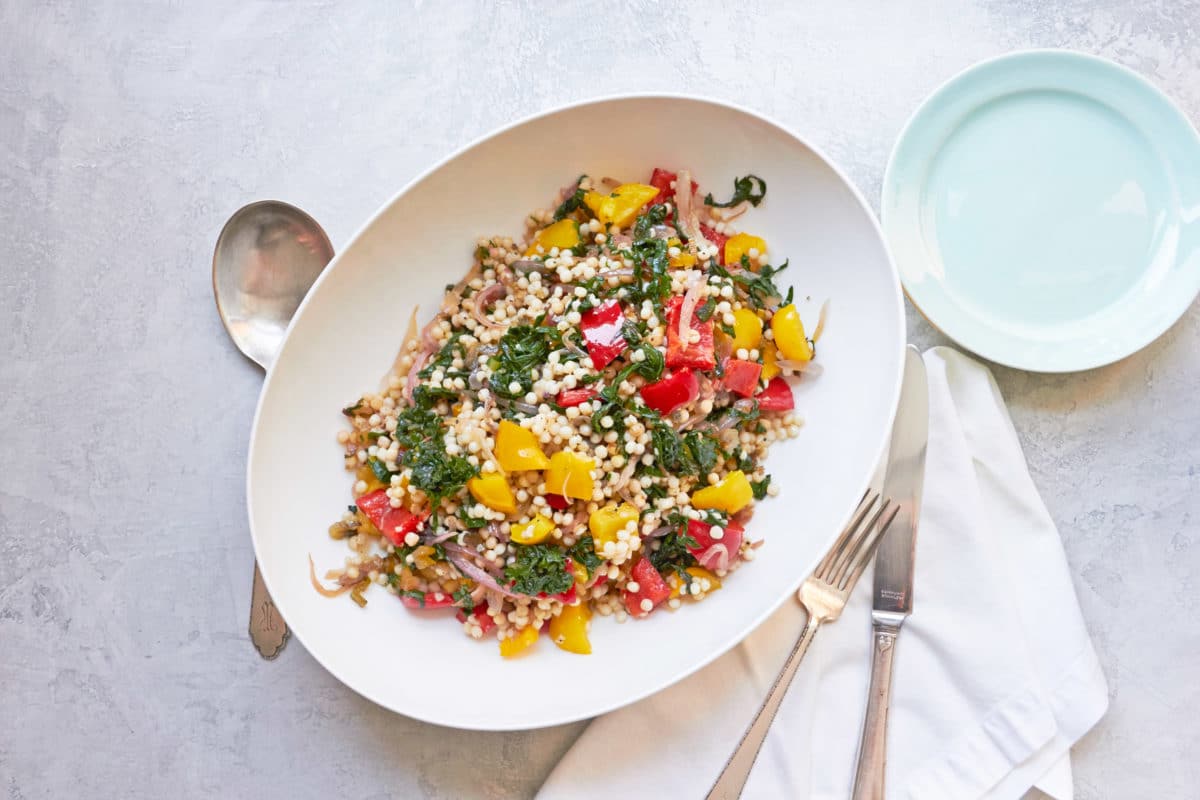 The beautiful colors of chard and peppers make an arresting couscous side dish.
---
With beautiful ribbons of colorful chard, this is just perfect for a brunch.
---
An all in-one dish (with a backstory).
---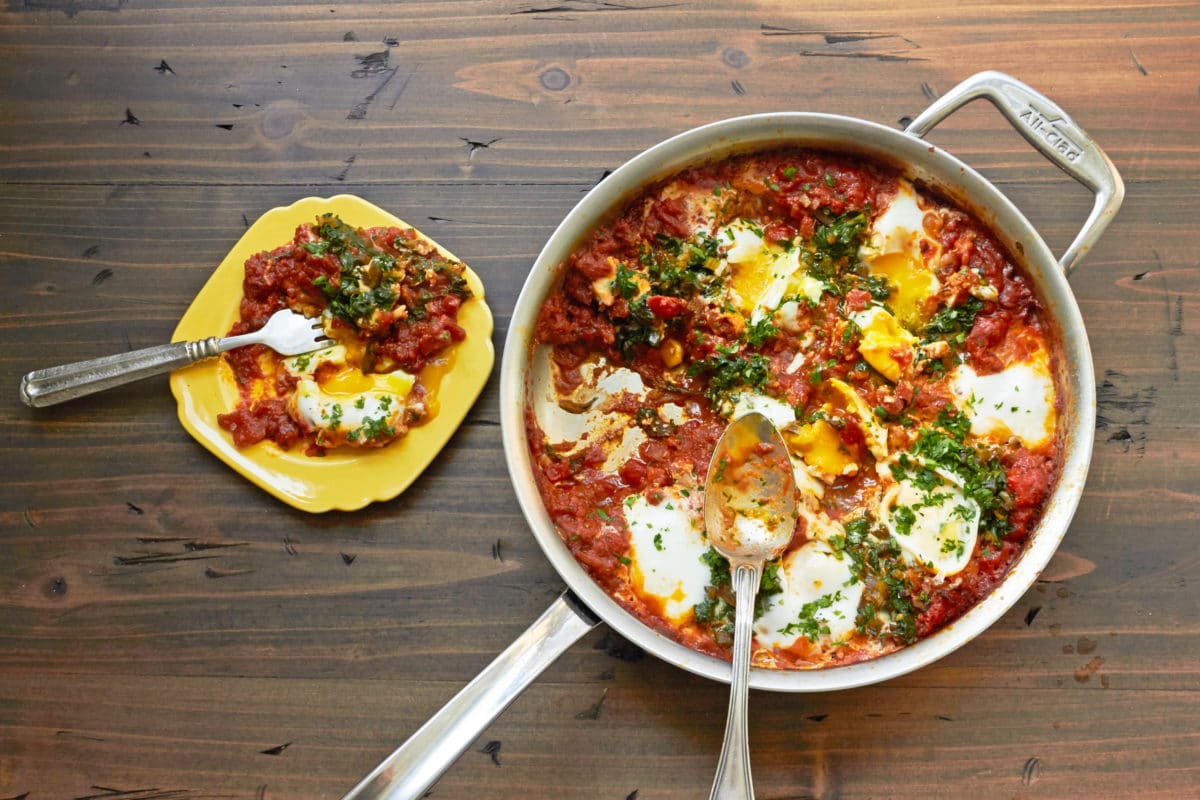 This version of a very popular breakfast dish is crammed with softly cooked chard and spiced with cumin and paprika.
---
Sometimes you just need a SANDWICH.
---