This post may contain affiliate links. Please read our privacy policy.
If you are amongst the many people who think cooking beets (sometimes called beetroots) at home is messy and intimidating, you are far from alone. But they are so wonderfully sweet and have such a luxurious, silky texture that it behooves us all to get over it.
Let's make this beet thing a reality.
---
What Are Beets and What Do They Taste Like?
Beets, or beetroots, are a root vegetable, the taproot of the beet plant. They have a sweet and earthy flavor, which intensifies when cooked.
How Do You Cook Beets?
Beets can be cooked in a variety of ways, and are very common in Eastern European cuisines. Sometimes they are peeled before cooking, sometimes scrubbed and cooked with their skins on. The the skins slip off fairly easily after cooking (and some people are happy to leave the skins on if they are thin and scrubbed well; they are fine to eat).
They can be roasted (a favorite method, as it concentrates the sweetness), boiled and steamed. They can also be eaten raw, which isn't so common, but when uncooked and thinly sliced or shredded they add an interesting crunch to salads. Definitely worth trying! You also can pickle cooked beets.
How to Roast Beets
Preheat the oven to 400 degrees (if you want to roast them at a higher or lower temperature you surely can – just adjust the cooking time accordingly until the test done). Scrub the beets to remove any dirt, then trim off any tops close to the top of the beet, and trim off the tendril-ey root at the bottom.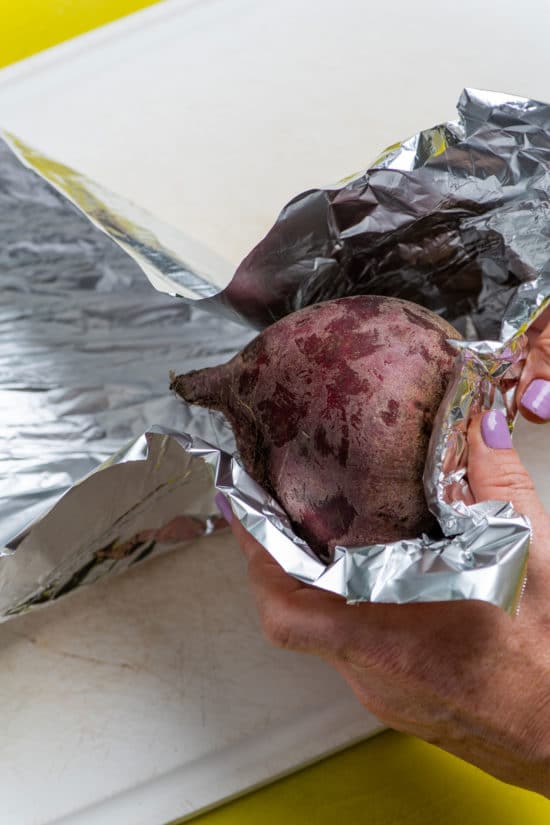 Wrap each beet in a piece of aluminum foil large enough to fully enclose the beet. If you are roasting baby beets you can wrap several of them in one piece of foil. Place the wrapped beets on a baking sheet in case any juices drip out while they are roasting. Roast for 50 to 60 minutes, depending on size, or until a knife slides easily into the beet right into the middle.
Let them sit until they are cool enough to handle, then peel off the skins. Rubbing them with a paper towel help get the skin to slide off easily. Slice and dice as desired.
How Do You Cook Beet Greens?
If the beets came with their greens attached, don't throw them out! They can be sautéed or boiled or added to soups and stews, much like chard or collard greens. Wash them well before using, and slice or chop as the recipe directs.
How Do I Choose Which Beets to Buy?
Look for beets that are firm, with no shriveling or soft spots, and no cuts. Pick a bunch that are close to the same size, so they cook in the same amount of time. They may or may not have their greens attached – green wilt quickly so it's not necessarily a sign that the beet roots themselves are old if the greens are missing or wilted, but the greens themselves may not be good to cook.
The slender tail roots of the beets should still be attached, firm and slender.
Baby beets are usually about 1 to 1 1/2 inches in diameter, and these are just beets that were pulled early in the season. Larger beets can get up to 6 or more inches in diameter, but beets that are over 3 or so inches in diameter may (or may not) be more woody and fibrous, so it's best to stay under 4 inches.
How Do You Remove Beet Stains From Hands?
Are beets messy to handle? Yes, they are—the red ones in particular, but don't let that dissuade you. Your hands may get stained red but its will wash off with a little energetic scrubbing with warm water and soap. Lemon juice can also help, or use gloves if you prefer.
How Can I Make Sure Beets Don't Stain My Counter?
Make sure to use a surface that is either stain resistant (like a metal baking sheet) or that you can toss (for instance, line a surface with several sheets of parchment paper). If the beets do stain something, check out this handy guide for removing beet stains.
What Do the Different Color Beets Taste Like?
Beets can come in a variety of colors, red, yellow, and striped, which are often called Candy Cane, or Chioggia—the outside is usually a orangey drab color, it's the inside that's beautifully striated, though the stripes fade in the cooking process.
The flavor of each type varies slightly, but for the most part they can be used interchangeably in recipes. Red are usually deeply sweet, the yellow or golden a little milder and mellower. Red beets will usually stain other ingredients in a recipe, so be prepared for the dish to take on a pink tinge in spots or all over, depending on how the beets are added. Golden beets don't leak their paler color nearly as much.
How Do I Store Beets?
Loosely wrap beets without their greens in plastic and store them in the refrigerator for up to 2 weeks; if they have the greens attached sliced them off and store them separately, also wrapped loosely in plastic. The greens will only last a day or two before wilting, and if left attached to the beetroot they will cause the root to age more quickly..
Cooked beets keep well in the fridge, so if you are preparing some for a particular recipe, make extra to use later in the week. You can slice them up and add them to platters and salads for a week. They can also be frozen in an airtight container for up to 6 months.
Are Beets Nutritious?
Beets are high in folates, B-complex vitamins and a good source of a number of minerals, as well as a potent combo of antioxidants. They are often considered a Superfood, which is a nutritionally dense food.
Beet greens are high in vitamin C and A, and have a good supply of antioxidants.
How Many Calories Do Beets Have?
Beets have 59 calories in a cup.
---
Beet Recipes to Try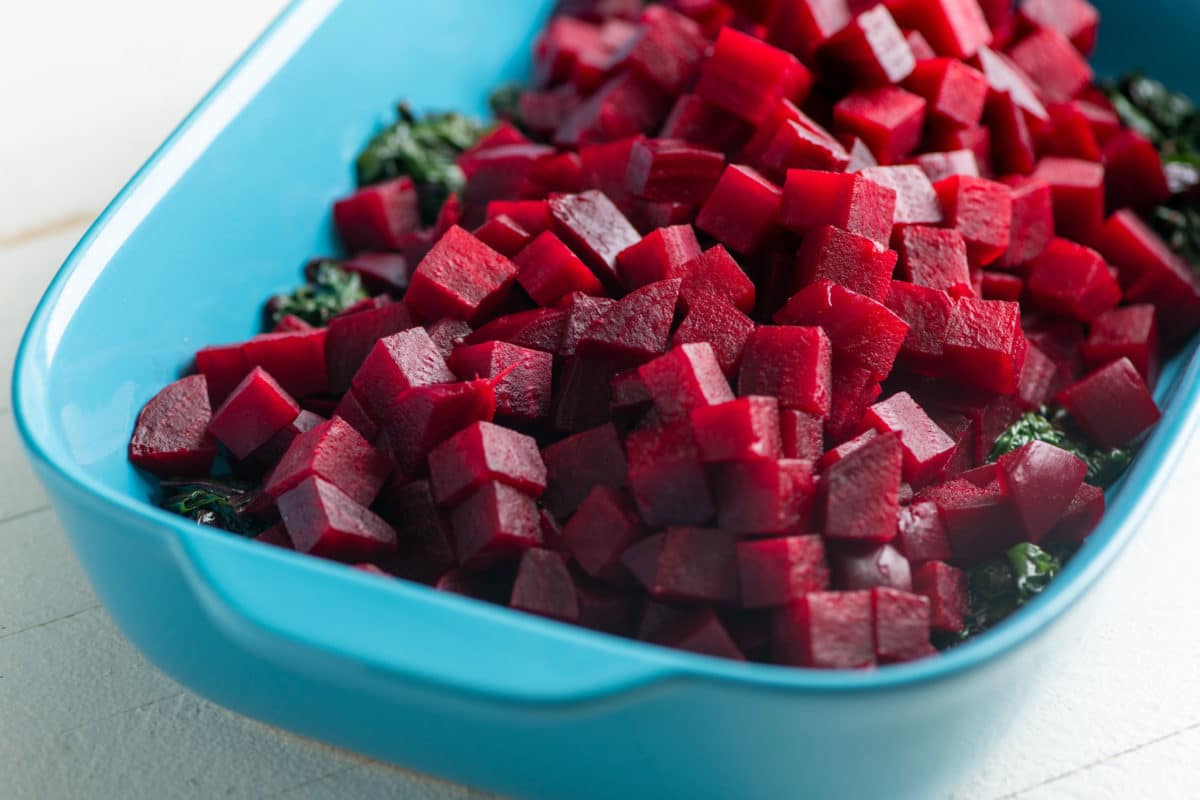 Make use of the whole vegetable.
---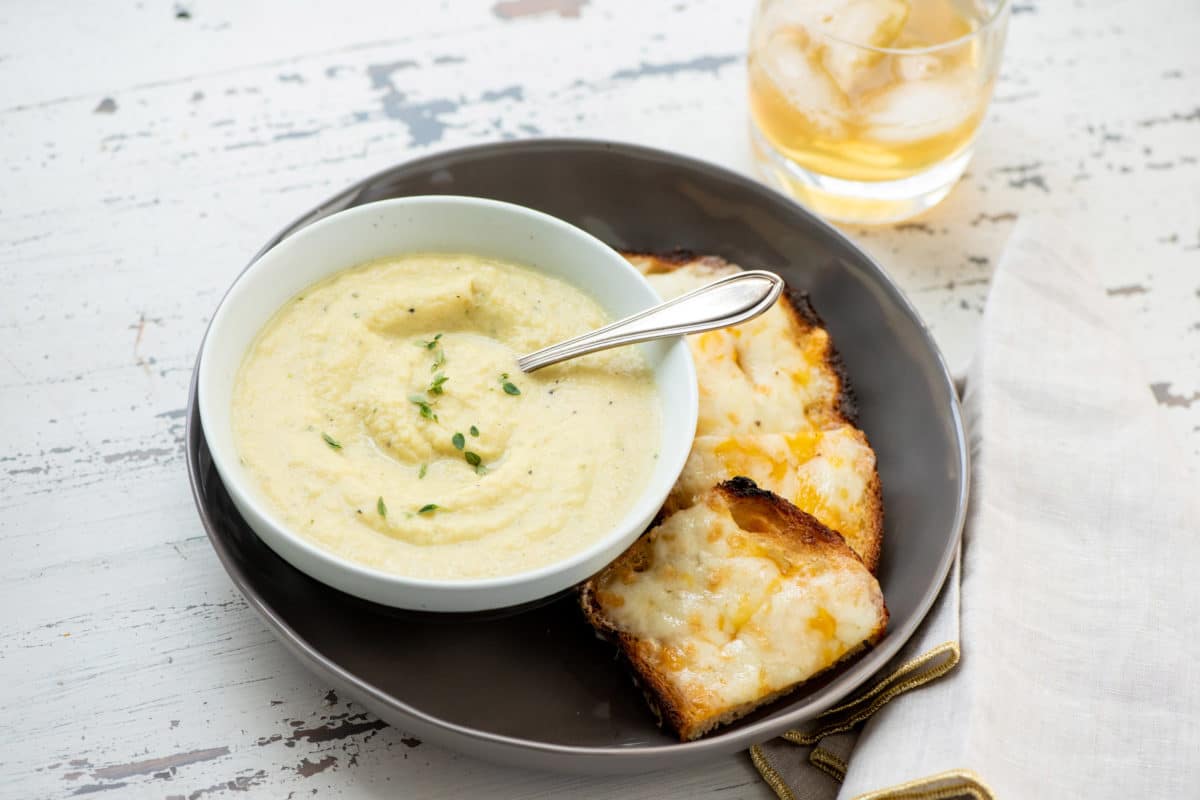 Deeply golden in color, deeply flavorful in taste.
---
Similar to risotto, but made with the whole grain farro.
---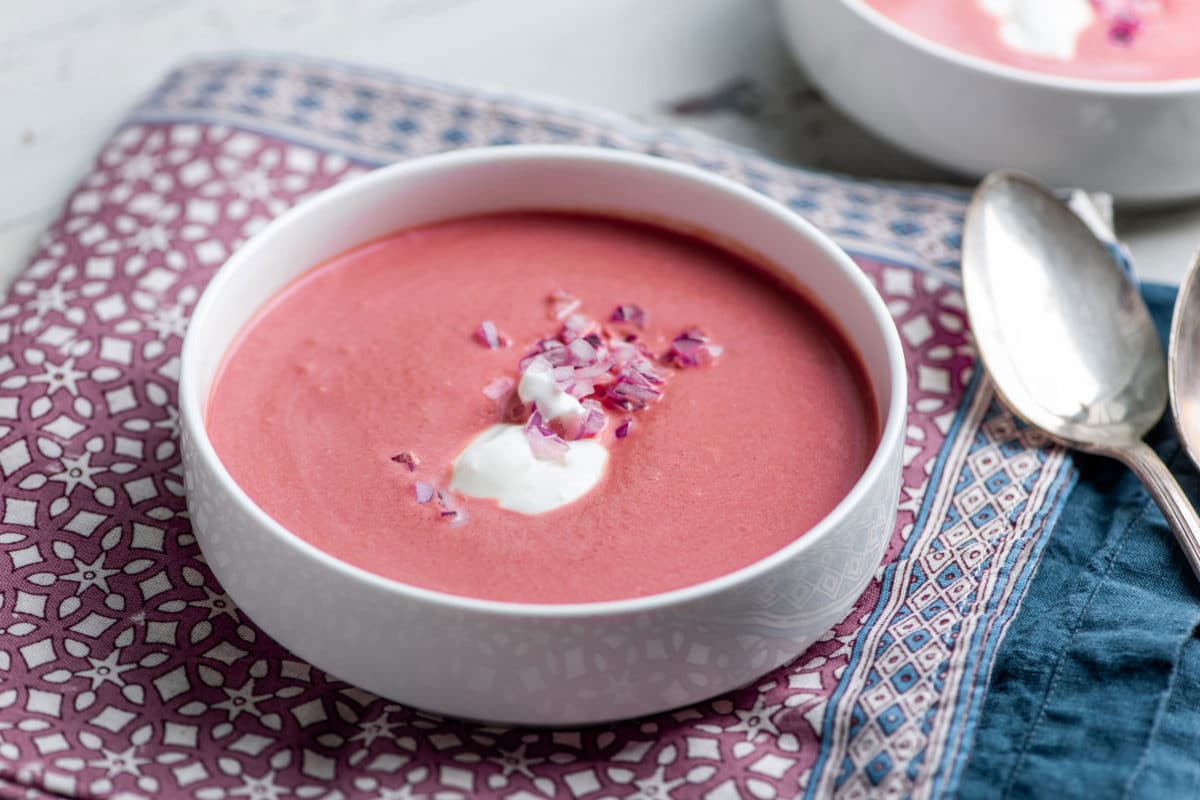 This borscht-inspired soup is creamy and pretty and very simple to make.
---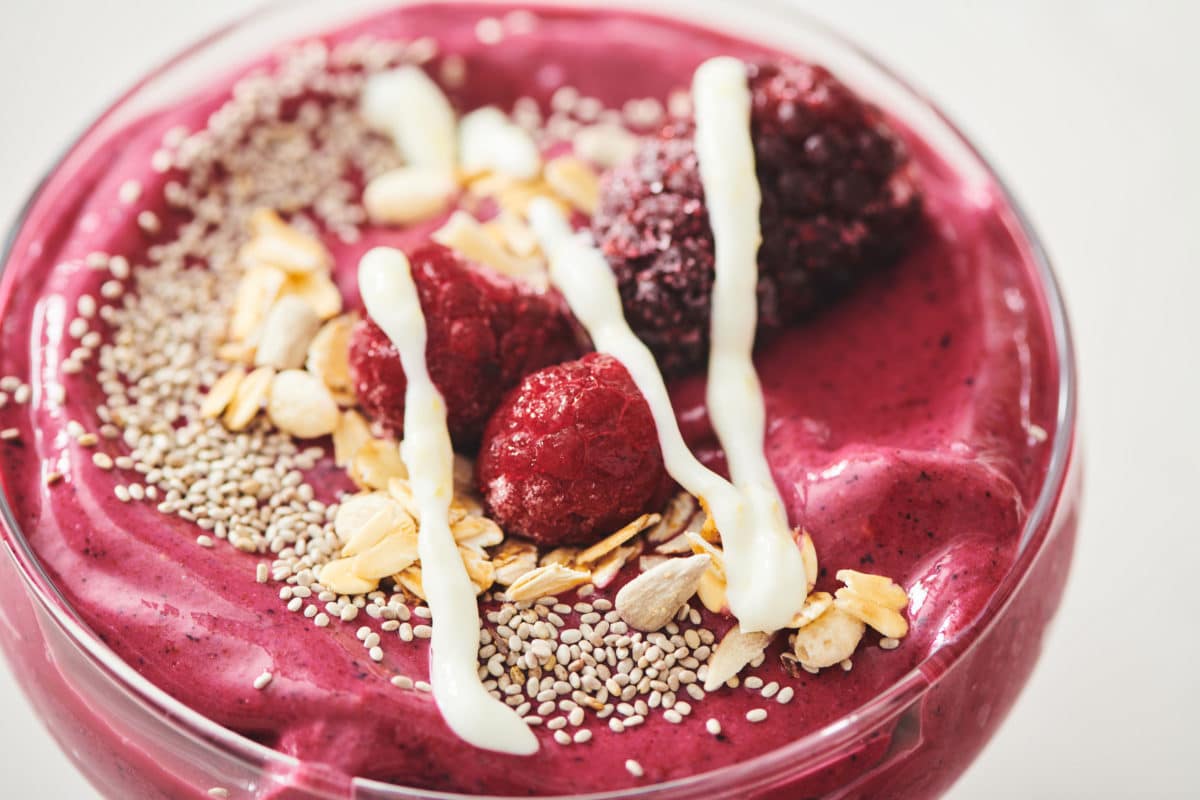 Refreshing, clean, and rejuvenating.
---