This post may contain affiliate links. Please read our privacy policy.
Blind Baked Pie Crust
Blind baking is the term used for baking a pie crust on its own, so that it can be fully cooked and wonderfully flaky before you start piling in a filling that doesn't need to be cooked, like a chocolate mousse pie, or all kinds of icebox pies. It's a great technique to know. Sometimes a crust is partially baked when the filling only requires a short time in the oven, which is known as partial blind baking, but we'll leave that for the next pie.
What this entails is fitting the pie dough (homemade or from a package, your choice) into the pie pan, lining the dough with parchment paper, filling it with weights of some sort – like dried rice or beans – so that the dough stays in place without shrinking or bubbling, and baking it. There are also pie weights available, for the dedicated pie baker.
A few other tips: An hour or so of time in the freezer before going into the oven helps the crust keep its shape while baking. A smart thing to do is to save the rice or beans you used to weigh down the crust for another time. Place them in a jar and label them "baking beans" or "baking rice" and then you will have them for pretty much forever, and they won't go to waste (you can't cook them once they've been in the oven).
How to Blind Bake a Pie Crust
If you are using a refrigerated pie crust, let the pie crust sit at room temperature for 15 to 20 minutes before starting. Transfer it to a 9-inch pie pan. Gently press it into the pan, into the corners and up the sides. Fold the edges underneath themselves to form a thick rim that hangs just over the edge of the pie pan. Crimp the edges attractively. Place the crust into the freezer and chill for 30 minutes to one hour (you can also do this and leave it overnight, if you want to get this step done ahead of time).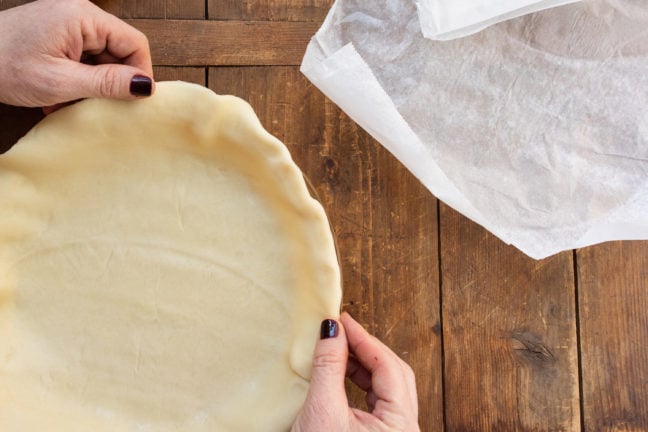 Before you take the pie out, preheat the oven to 375°F. Prick the crust in several places with a fork. Line the inside of the crust with parchment paper, then fill it with dry rice or dried beans.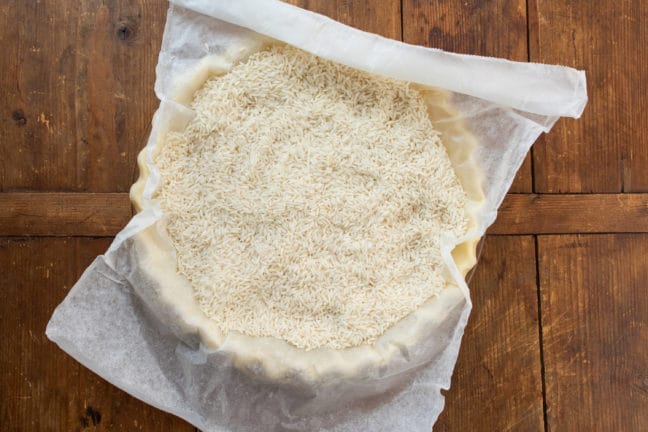 Bake the crust for 20 minutes, then carefully remove the parchment with the grains or beans inside. Return the crust to the oven and bake for another 18 to 20 minutes or so, until the crust is golden. Remove and let cool completely on a wire rack.
Store the rice or beans in a container marked "baking rice/beans" or "pie weights and use another time.
---
Blind Baked Pie Crust Recipes
Here are delicious dessert recipes to make with your blind baked pie crust.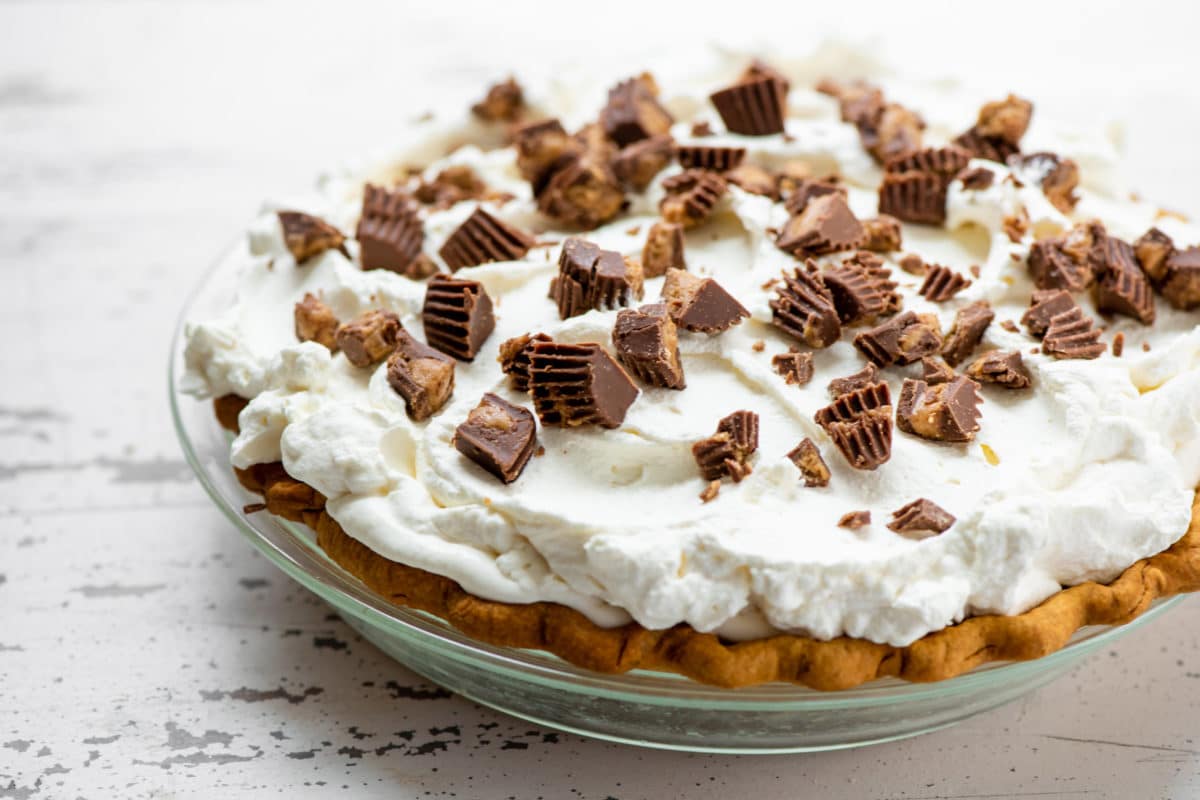 If there is a person in the world who can turn down a slice of ice cream pie, well…I don't think that person and I would be friends.
---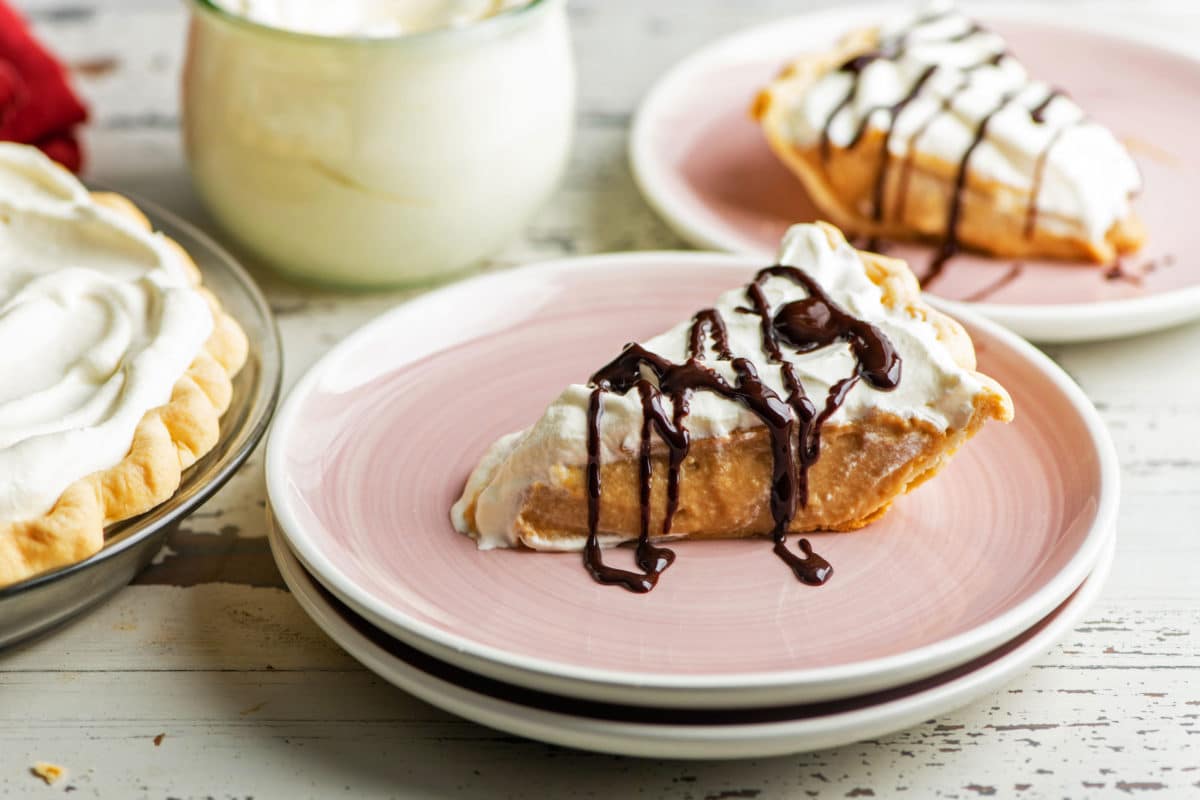 Smooth and creamy and the caramelized brown sugar salty-sweet thing going on that hits you in the back of the throat in the most pleasant way.
---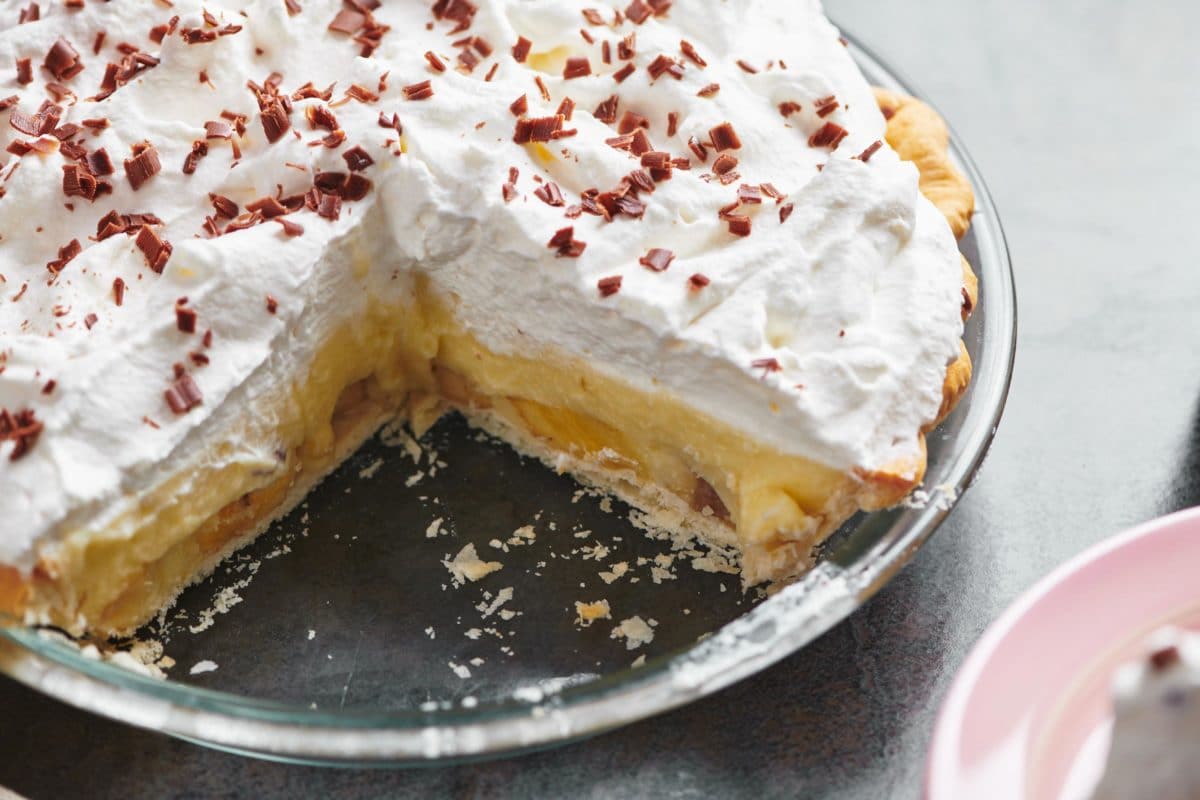 A slice of this sweet comfort-food pie is like having an old-school diner in your very own home.
---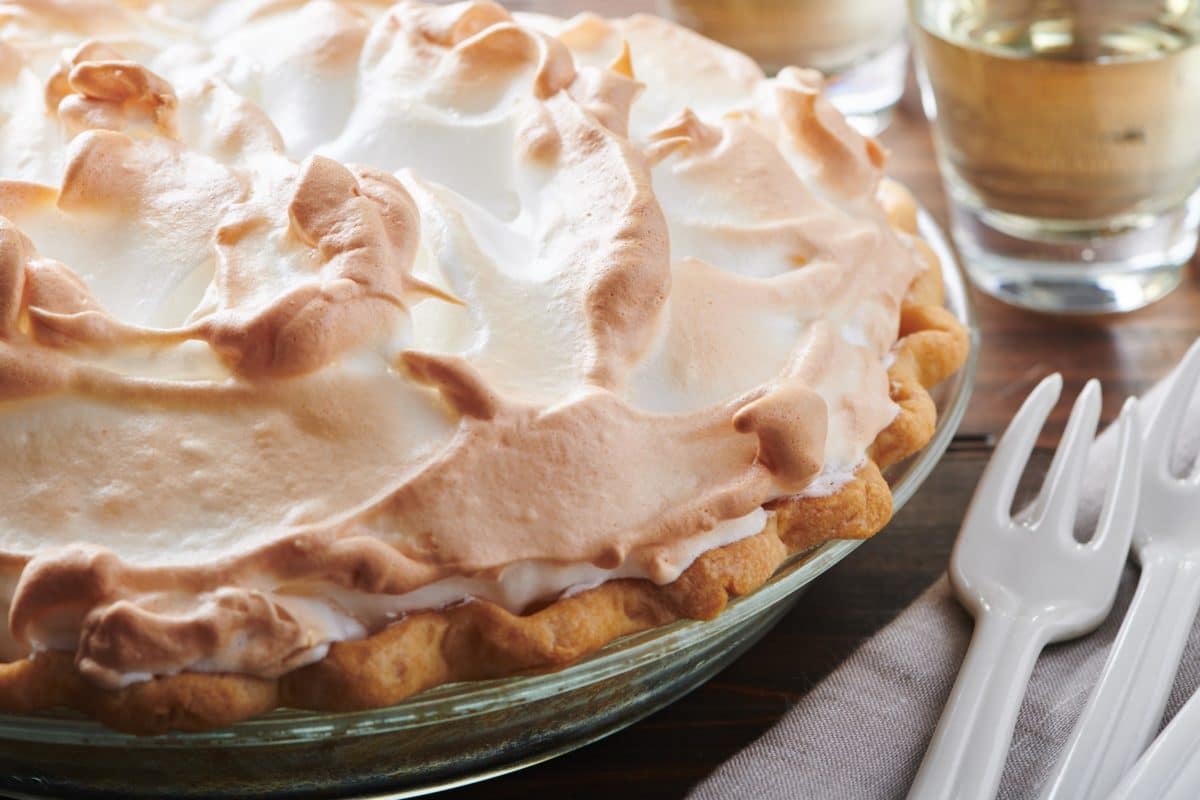 Classic, with a sweet tart lemon custard filling topped with golden brown peaks of meringue; just like what you'd find in an old-school diner.