This post may contain affiliate links. Please read our privacy policy.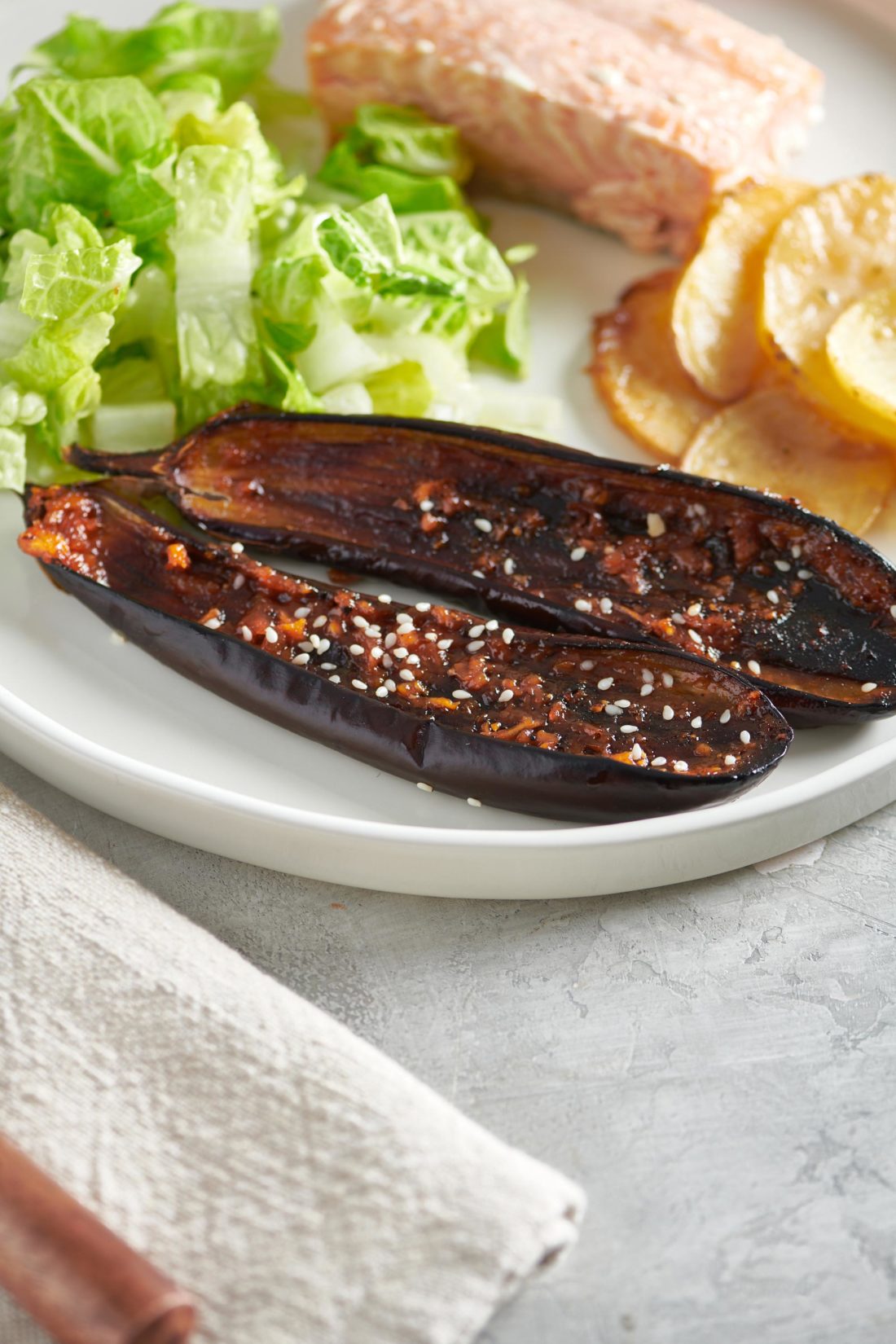 When I was a young adult living in NYC on my own for the first time after college I was awash in the possibilities of all of the ways to eat out. Well, I was awash in all of the ways I could afford to eat out, and occasionally awash in the ways I was taken out to eat by my parent or some other kindly adult who wanted to treat a 20-something year old to a special meal.
I have so many distinct high-low restaurant memories. There was the Italian pasta place in the lower east side, where they gave out free mussels at the bar, so you could essentially slurp your way through a bowlful of mussels, and then order a $10 pasta which you could pretty much take home for the next day. That's where my editorial assistant friends and I spent many a birthday dinner. One might question the wisdom of accepting free shellfish. We did not.
There was the celebratory lunch my uncle took me to at a restaurant whose name escapes me, but it was the kind of place where you think frequently "Good god, am I using the right fork? Is that my water glass?" and I felt like I was in a movie. I remember dessert was three kinds of freshly made sorbet, each presented in that little quenelle shape that you only see in places that have real individual hand towels in the bathrooms
Japanese Eggplant
And I have a whole category of sushi restaurant memories, some high end (thanks, Mom and Dad), some really cheap (all-you-can eat at Yama, which is still on the upper east side), and everything in between. And then there was the eggplant.
There was a great Japanese restaurant (I think there were two of them, in fact) called Tatany, and that where I was first taken by an older doctor cousin and his wife and learned that you could order sushi BY THE PIECE! A la carte! Who knew such magic existed? That there was life beyond the Sushi Special?
I quickly understood this luxurious approach to sushi came at a price, but the scales had fallen from my eyes, and while there were many more sushi specials in my future, I understood that the ultimate sushi life goal was to order just what you wanted, nothing more, nothing less. Screw you mackerel. Hello salmon belly. Believe me, in general my sushi budget is more sashimi combo than omakase, but I have experienced the sublime and I have experienced the ridiculous (there has been gas station sushi in my life, and recently).
Would you believe that I haven't even gotten to my point yet? Well, sure you would, because you probably clicked on a recipe called Japanese Miso Eggplant, and have not come upon any of these words yet. This restaurant, Tatany, was also my introduction to some cooked Japanese food that I had not yet stumbled upon. Broiled salmon collar was one, I remember. And then something called (here you go, rewarded for your patience with much gratitude, and shortly – an actual recipe) Japanese Miso Eggplant.
Long slender halves of Japanese eggplant with a pungent, potent, slightly sweet, salty umami sauce and cooked to a melting tenderness.

Tweet This
Eggplant with Miso Sauce
Long slender halves of Japanese eggplant were dotted with a pungent, potent, slightly sweet, salty umami (I was years from knowing what the word umami meant) sauce and cooked to a melting tenderness. The smell alone was amazing. I never went back to that restaurant without ordering this dish. And now, I finally am working on my home version.
Is it exactly how I remember? Not yet…but then again, what is? I will keep chasing the memory of this though, and in the meantime, this vegetarian dish makes me very happy, whether there is sushi to follow it or not.
And a p.s.: leftovers are great chopped up and added to vegetable fried rice.
What to Serve with Japanese Miso Eggplant:
Other Asian Vegetarian Recipes:
Like this recipe? Pin it to your favorite board on Pinterest.

Pin This
Japanese Miso Eggplant
Long slender halves of Japanese eggplant with a pungent, potent, slightly sweet, salty umami sauce and cooked to a melting tenderness.
Ingredients
1 ½

pounds

Japanese eggplant

(about 5 eggplants)

1

tablespoon

vegetable oil

, canola oil, or grapeseed oil

1

tablespoon

minced fresh ginger

1

tablespoon

mirin or sake

(optional; see note)

1

teaspoon

toasted sesame oil

1

teaspoon

soy sauce

1

teaspoon

rice or white wine vinegar

Freshly ground pepper

to taste

2

tablespoons

sesame seeds

Thinly sliced scallions

, white and green parts, for garnish (optional)
Instructions
Preheat the oven to 400°F. Line a rimmed baking sheet with aluminum foil or parchment paper. Cut the eggplant down the middle the long way, so you have two long flat halves for each.

Place the eggplant cut side up on the baking sheet. Brush the cut sides of the eggplant lightly with the oil. Roast the eggplant for about 25 minutes, until very tender and lightly browned on the top. Remove the eggplant, and change the oven setting to broil.

Meanwhile, in a small bowl stir together the miso, ginger, sesame oil, soy sauce, vinegar, and pepper. Brush the mixture evenly over the top of the roasted eggplant. Sprinkle over the sesame seeds. Return the baking sheet to the oven and broil for about 4 minutes, until the tops are browned in spots along with the sesame seeds; watch carefully to make sure they don't get too brown.

Remove from the oven and sprinkle with the scallions if desired (which I forgot to do for these photos). Serve hot or warm.
Notes
Leftovers are great chopped up and added to vegetable fried rice.
Nutrition
Calories:
157
kcal
,
Carbohydrates:
18
g
,
Protein:
5
g
,
Fat:
8
g
,
Saturated Fat:
4
g
,
Sodium:
859
mg
,
Potassium:
456
mg
,
Fiber:
7
g
,
Sugar:
7
g
,
Vitamin A:
59
IU
,
Vitamin C:
4
mg
,
Calcium:
67
mg
,
Iron:
2
mg
Nutrition information is automatically calculated, so should only be used as an approximation.
Like this? Leave a comment below!