What is Millet?
Millet is a cereal grain that belongs to the grass family and hails from Africa and northern China. It is one of the oldest cultivated grains with more than 6,000 varieties. In many parts of the world, millet is a staple of peoples' diet.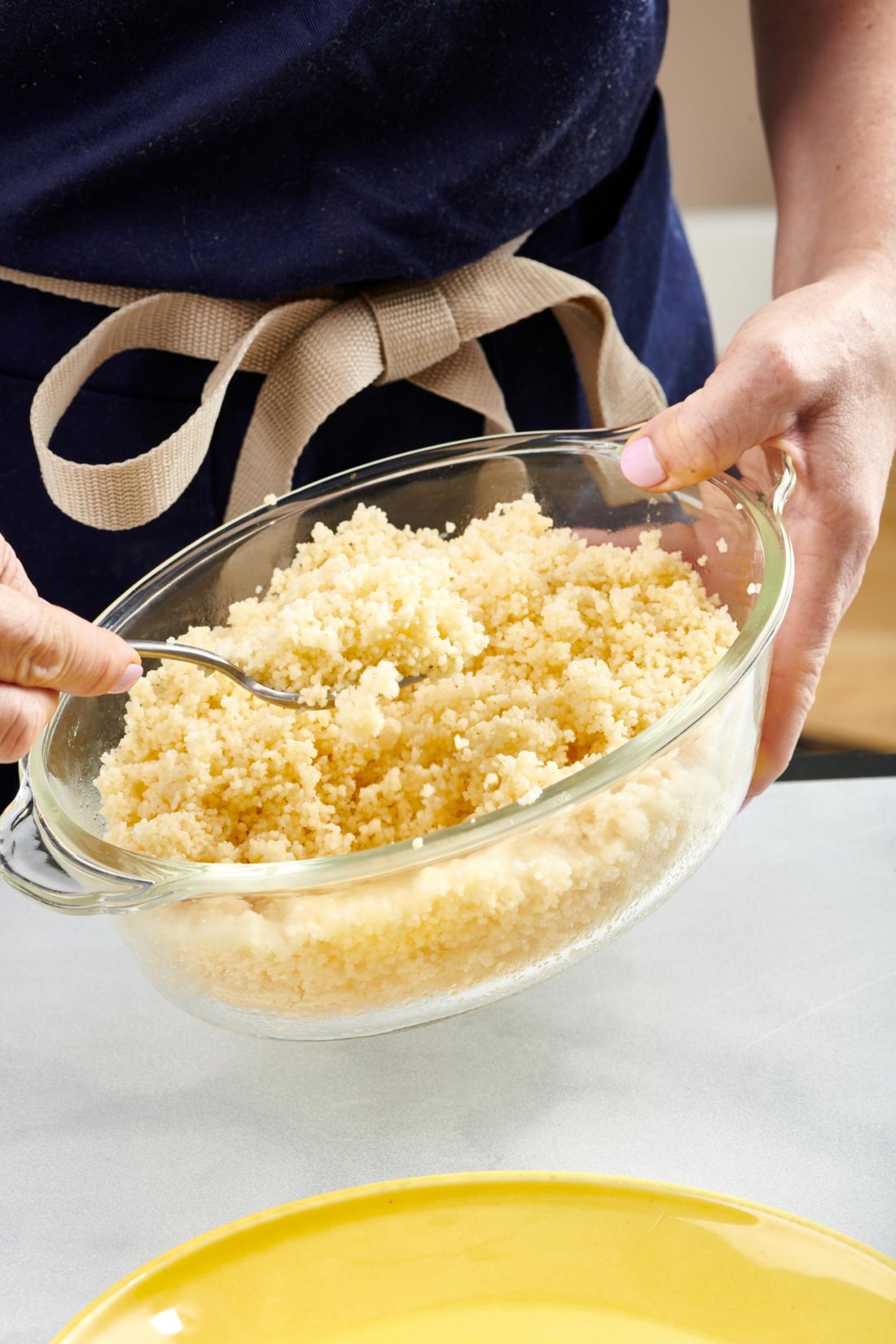 In America, many people think of it as something for the birds — like literally: it is the main ingredient in bird seed. But it is also a primary ingredient in beer, fermented drinks, and porridges, and millet flour is gluten-free so is used in gluten-free products. The most common variety of millet in the United States is Pearl millet.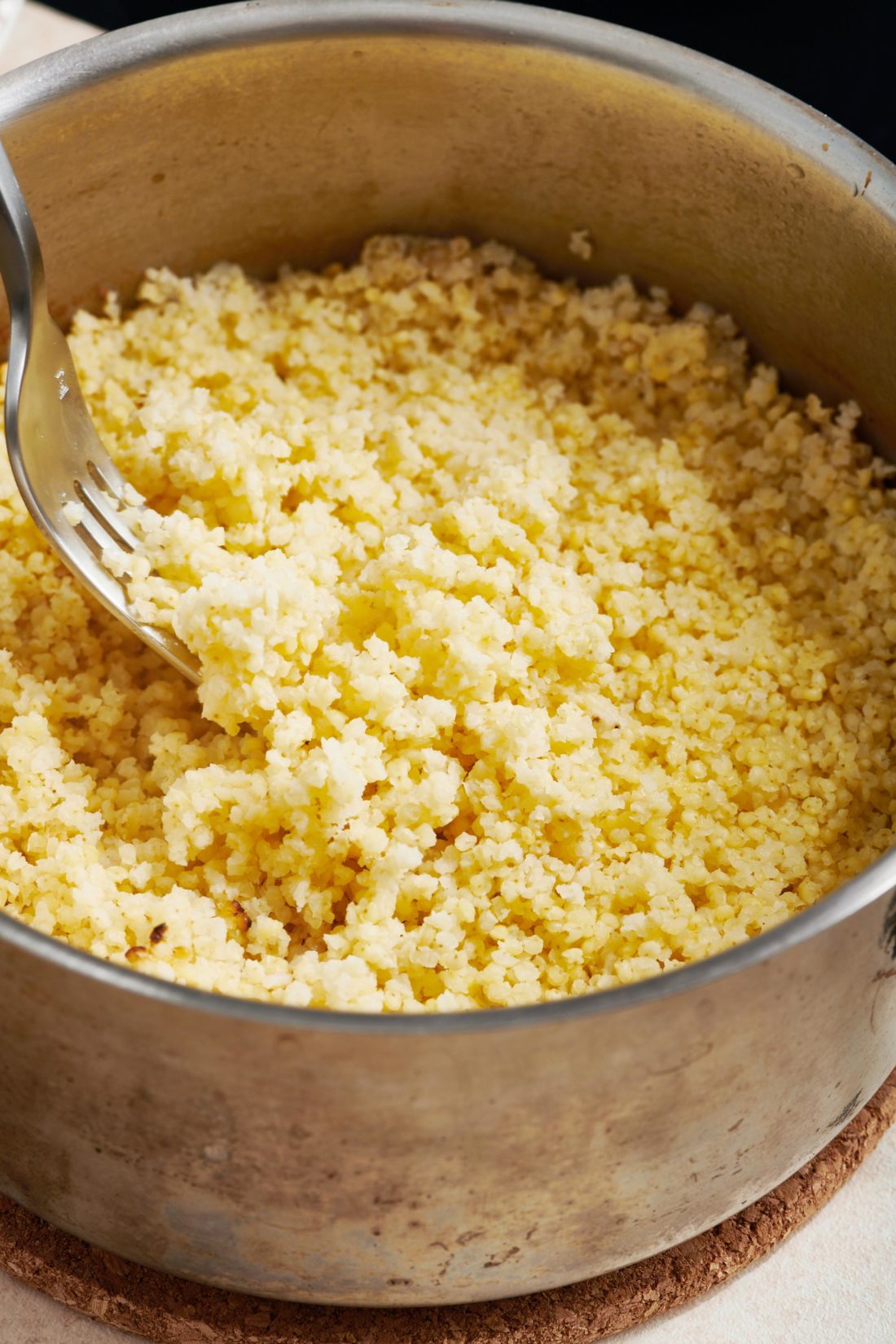 What Does Millet Look Like?
Millet looks like tiny corn kernels or seeds; small, round, and white or ivory in color. They also can be sold in the form of flour, flakes or packaged as millet "grits".
Where Can I Find Millet?
Millet is usually sold in either pre-packaged containers in the baking or cereal aisles, or in bulk bins. It can be hard to find in regular supermarkets but is usually readily available in well stocked cro cery stores, specialty markets and health food or natural food stores. Millet flour is usually with other specialty flours and millet flakes can be more challenging to find but are readily available online.
How Do I Pick the Best Millet?
Like all grains and cereals, millet should be dry and free of any mold or moisture. If you can, give it a sniff. If it smells rancid, musky, earthy or looks moist, do not buy it. Millet can be found with the other whole grains in the market.
What Does Millet Taste Like?
Millet has a mild corn-like flavor, slightly on the sweeter side among grains. If toasted before cooking, it holds a wonderfully delicate nutty flavor. Like rice, millet does not have much flavor on its own and is good at taking on the flavors of other ingredients. So, whether cooked in savory or sweet dishes, or combined with other ingredients in salads and other dishes, it is a pretty neutral backdrop for all kinds of seasonings.
How to Cook Perfect Millet on the Stove: Millet has a mild corn-like flavor, and it's very versatile. Here's everything you need to know about this delicate grain!

Tweet This
How Do I Cook Millet?
Millet is wonderfully low maintenance to prepare. Simply rinse before cooking, no soak time needed. If you want a nutty flavor from the millet, toast it for a few minutes in advance, either in a bit of oil or butter, or in a dry pan.
Millet, like most other grains, is usually cooked by adding it to boiling water or broth until it puffs up and cooks through, about 30 minutes. The more water and longer the cooking time, the softer texture the millet will have, and when cooked for a longer time it will have a more polenta-like consistency. The ratio of liquid to millet is about 2 ¼ cups to 1 cup millet.
Is Millet Gluten-Free?
Small seed grass millet is gluten-free, and therefore appropriate to include in gluten-free and celiac diets.
How to Use Millet
Millet can be used in various ways. It is most commonly cooked as a porridge for breakfast, but raw millet can be tossed into baked goods for an extra crunch, or used to thicken soups. It can serve as a binder in vegetarian patties, or as a base for casseroles or grain salads. It is also just great as a replacement for rice (saute cooked millet with olive oil, shallots, parsley and then squeeze on some lemon juice for a kind of millet pilaf) alongside an entrée.
When is Millet in Season?
Pearl millet is a warm season crop but as it is a dried product, millet is available year-round.
How Do I Store Millet?
The best way to store millet is in an air tight container in the freezer (it will last at least a year), refrigerator (4 to 6 months) or a cool, dark place (2 months). Millet that has turned may have a bitter flavor and aftertaste, and you should definitely toss it if you see that it has become moldy.
Is Millet Nutritious?
Millet provides fiber, iron, Vitamin B, manganese, phosphorus, and magnesium. It has the highest calcium content of all cereal grains. Millet is gluten free and is highly alkaline which makes it easily digestible.
Recipes with Millet:
Like this recipe? Pin it to your favorite board on Pinterest.

Pin This
How to Cook Perfect Millet on the Stove
Storing, cooking, using millet…here's everything you need to know about this delicate grain!
Ingredients
1

cup

millet

2 ¼

cups

water or broth (vegetable or chicken)

½

teaspoon

kosher salt

2

teaspoons

unsalted butter
Directions
Place the millet in a sieve and rinse well with cool water. After that you can either start by toasting the millet if you want a deeper, roastier flavor to the finished dish, or skip that step. If you want to toast it, place the rinsed millet in a wide bottomed saucepan and heat over medium heat for about 4 minutes, stirring occasionally until the millet turns golden brown and starts to smell fragrant. Then add the water or broth, salt and butter. Or simply combine the liquid with the millet, butter, and salt in a saucepan.

Give the mixture a good stir and turn the heat up to high. Bring the mixture to a boil, then lower the heat to the liquid is at a simmer and cover the pot. Cook for about 15 minutes until most of the liquid has been absorbed, keeping the pot covered until you start checking towards the end of the cooking time. Remove the pot from the heat and let it sit, with the cover still on, for 10 more minutes.

Remove the cover and fluff the millet with a fork, much like you would fluff rice. Taste and add more salt if needed. Serve hot.
Nutrition Information
Calories:
207
kcal
|
Carbohydrates:
36
g
|
Protein:
6
g
|
Fat:
4
g
|
Saturated Fat:
2
g
|
Cholesterol:
5
mg
|
Sodium:
293
mg
|
Potassium:
98
mg
|
Fiber:
4
g
|
Sugar:
1
g
|
Vitamin A:
62
IU
|
Calcium:
4
mg
|
Iron:
2
mg
The nutrition values are provided as an estimate. It is not intended as a substitute for the advice of a qualified healthcare professional.
Made this recipe? Post a photo of your delicious creation on Instagram with our hashtag #dinnersolved