This post may contain affiliate links. Please read our privacy policy.
During the presidential campaign of 1928, the Republication party put out a circular that promised if Herbert Hoover won there would be "a chicken in every pot and a car in every garage." Hoover himself, didn't actually say those words, apparently, they were taken from a speech made by Henry IV in the 16th century. There is your chicken trivia for the day.
And while sometimes we don't mind a somewhat long and flowing list of ingredients, more often than not (and definitely now rather than not) we are happy to see brevity in the ingredient list. In the following recipes—as with almost all of my 5-ingredient recipes—I don't count oil or butter, or salt and pepper (and occasionally garlic, when that tips it over into 6). Those are on you, and I hope you will agree that's fair. Also, garnishes aren't counted in the total, because you can certainly just skip those if you don't have them on hand.
Onwards!
---
6 5-Ingredient Chicken Dinners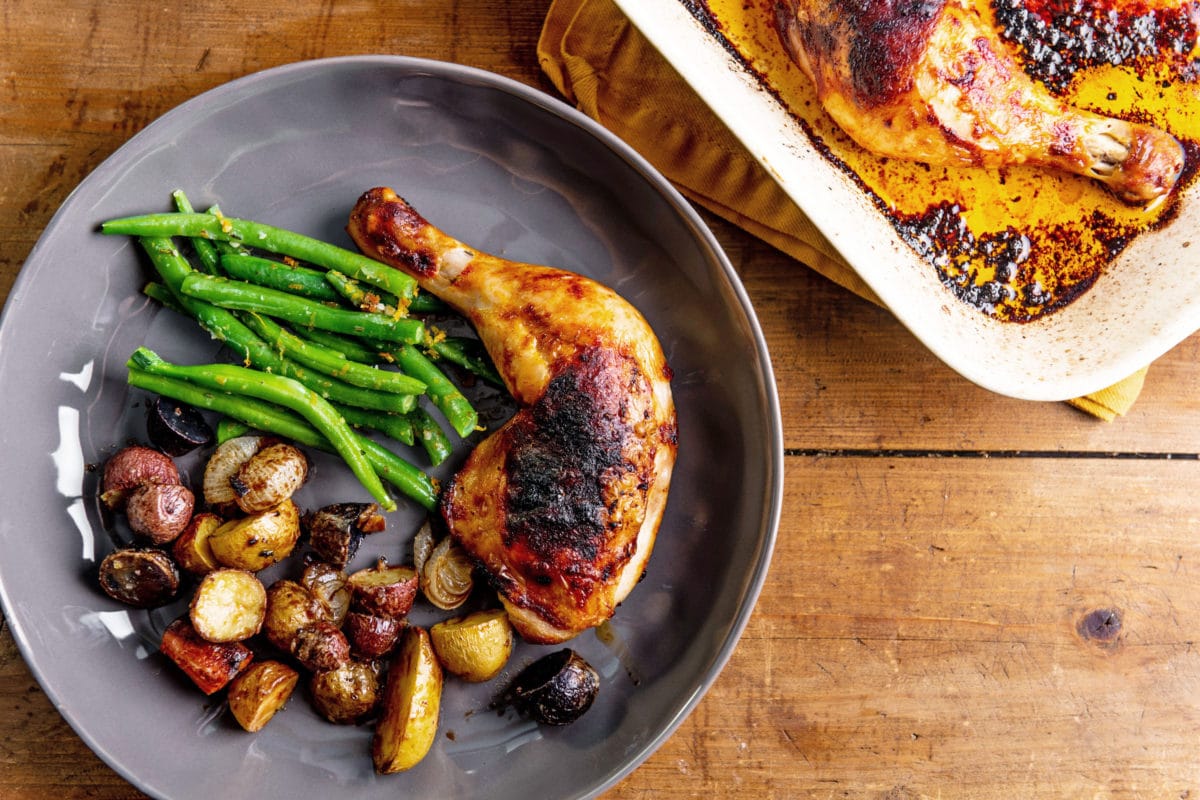 Whole chicken legs are cheap, easy to roast up, and just plain delicious.
Whole chicken legs consist of the drumstick and thigh still attached and they are often the cheapest cut of chicken in the poultry section.  They are quite overlooked, in general, but they are simply the dark meat quarter of the bird.  You can of course cut them to separate the drumstick and the thigh if you like, or you can bake them whole, as in this recipe, for a seriously juicy piece of chicken.
---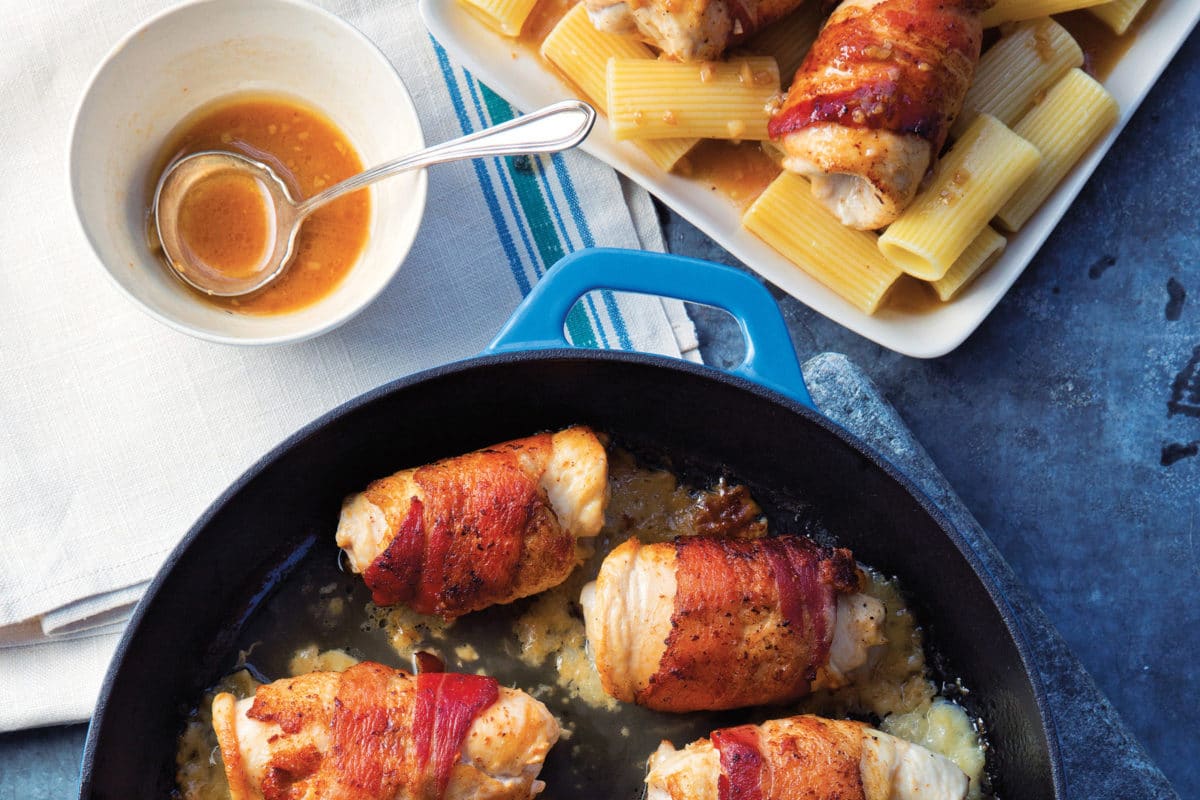 The words "wrapped in bacon" never fail to please. Skip the sage if you don't have it or don't like it.
---
This easy and versatile chicken recipe is perfect on its own or a building block for any number of summer meals.
If you can lay your hands on fresh herbs and you have the opportunity to grill, make lots of these. You will use them later in the week sliced or diced on all kinds of salads, from lettuce-based to vegetable to grain to bean salads.  You can also shred them and make chicken salad from them, add chicken to pasta dishes, or thinly slice them and make them into a sandwich or a wrap.
---
Rosemary and lemon are excellent partners for these chicken thighs which cook up extra crispy, like a cross between fried and roasted chicken.
Rosemary lasts for a really long time, so it's a very good fresh herb to have on hand.  In a pinch you can use 1 teaspoon of dried instead.
---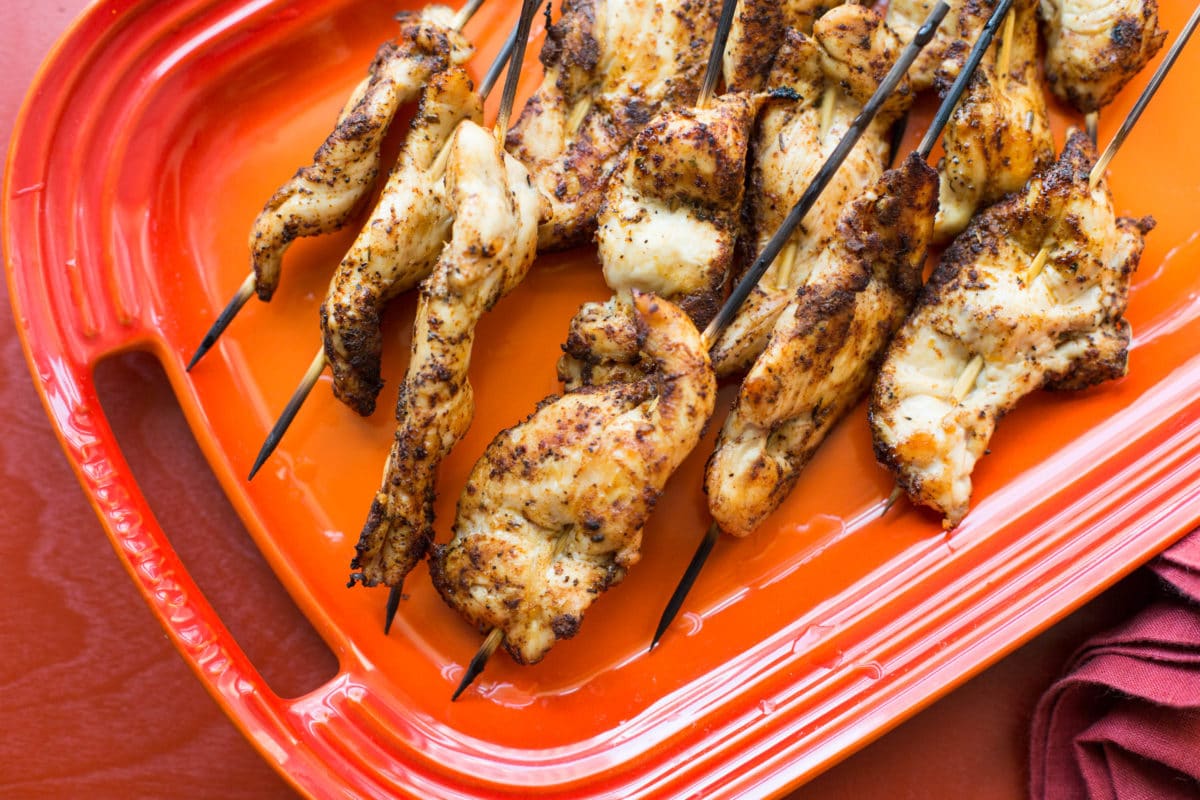 Pantry-Easy. Fun. Delicious.
A robust spice pantry means that meals will never be boring.  If you are missing one of the spices, just leave it out, or sub in something else that seems compatible.  Ancho chili powder for chili powder, coriander for the allspice, cloves (1/4 teaspoon) for the cinnamon, all would be good substitutions.
---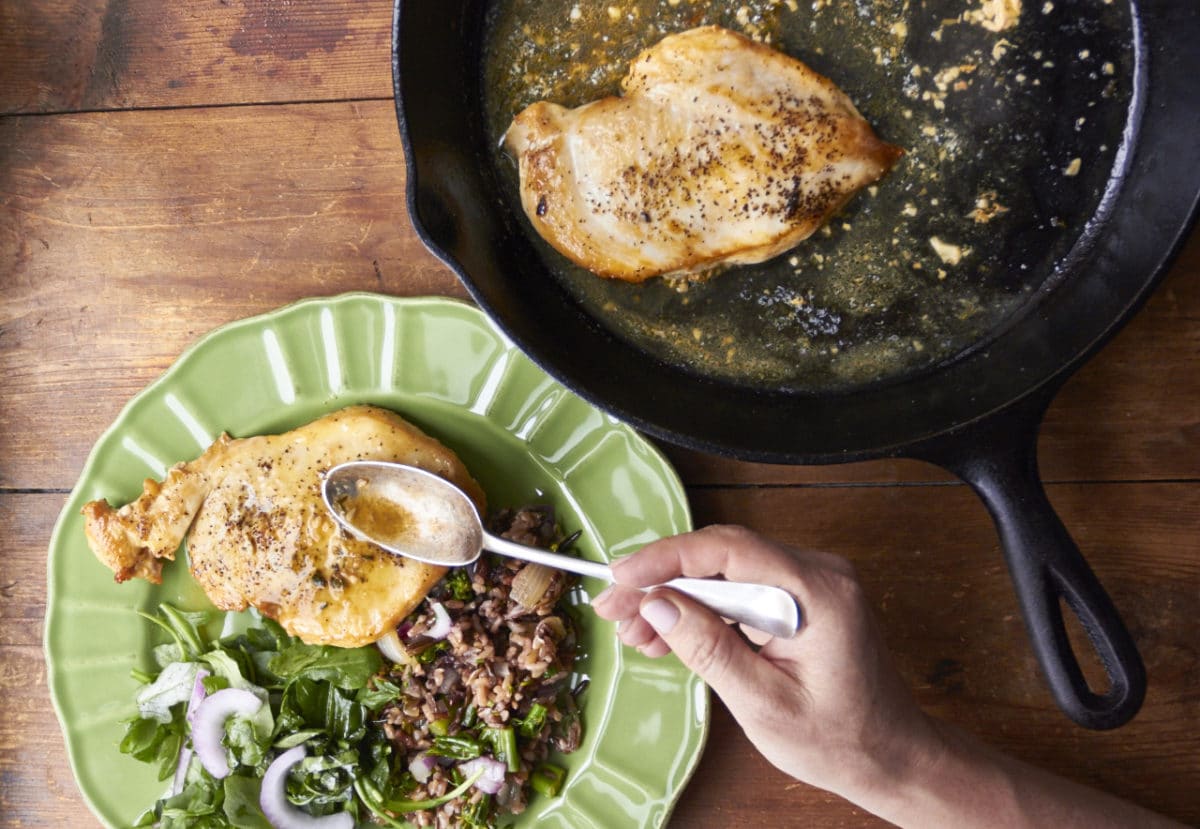 This is a simple blueprint for a key, adaptable pan sauce recipe for a great non-boring chicken dinner.
Once you internalize the general technique, you've grabbed onto one of those indispensable "what else can I try?" dinnertime areas of expertise.  This is definitely a 30-minute or less cooking process, and during that half hour you should also be able to get a salad made and some rice or pasta cooked up to take advantage of all the luscious sauce you are making.
---