This post may contain affiliate links. Please read our privacy policy.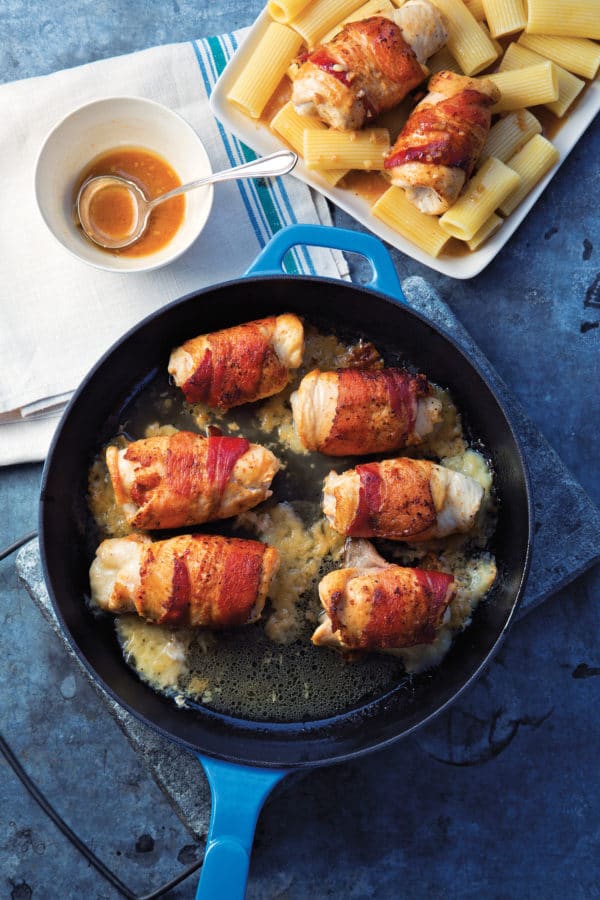 It's been a while since I wrapped something in bacon….too long. Way too long.
A rolled chicken breast may look le-di-da fancy – but really super easy to pull off with a tiny bit of patience. And this particular version rewards you with bacon, and melted cheese. I feel like I can do a lot of things if there is bacon and melted cheese as part of the promise.
Here's the scoop. You lay out a thinly sliced chicken cutlet. You layer some things on top. You roll it up. You wrap it with a piece of bacon. You skewer it with a toothpick. You cook it. Then you get Bacon, Sage, and Provolone Chicken Rolls.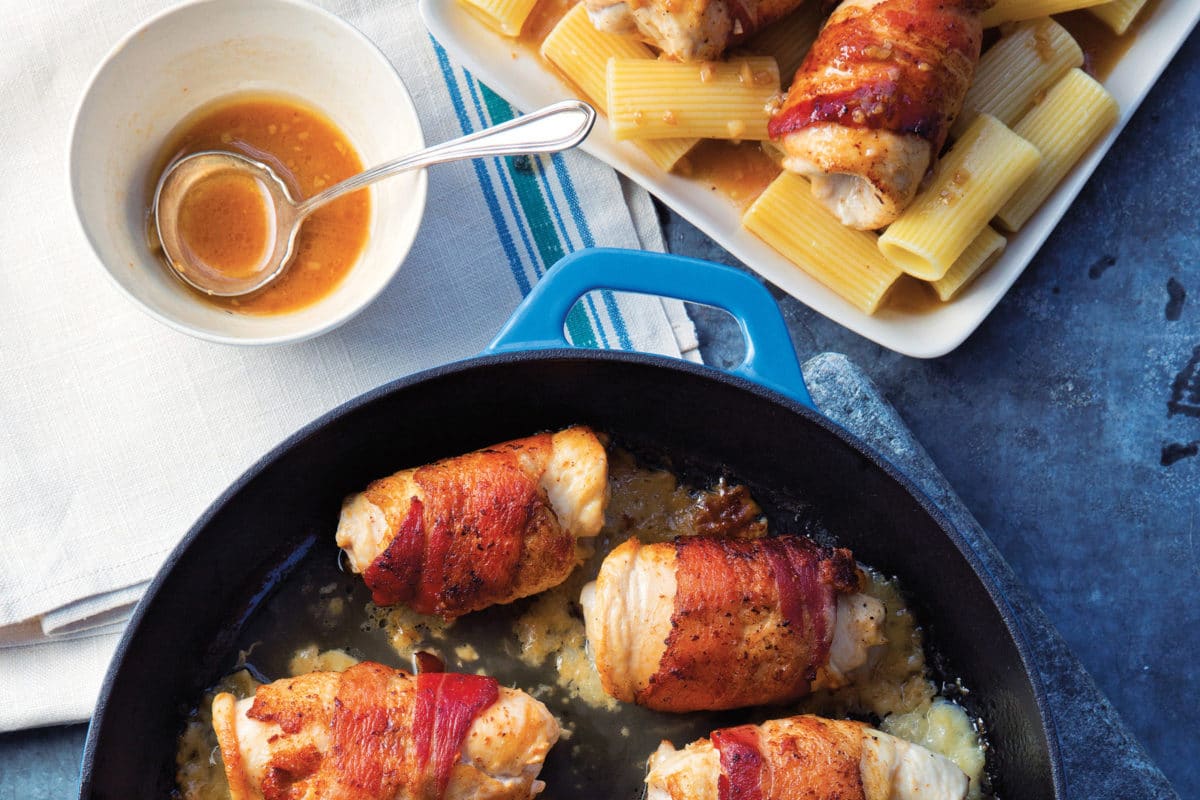 Grown-ups and hungry kids might eat two of these for dinner. My husband, Gary, might eat three. I haven't met anyone who hasn't thought this is the bees' knees, the cats' meow. This is the kind of leftover I would like to have waiting in the fridge for me for lunch. Or, thinking about it, breakfast.
In addition to the plain-Jane Fork in the Road option, below, know that if the sage isn't going to appeal to anyone at your table, you can skip it. Nubby little noodles like tubetti are nice with this, especially if you are serving with the sauce.
Thinly sliced chicken breast cutlets are pretty readily available, but if they aren't at your market (or you don't feel like paying the extra cash these cutlets usually command), just place regular chicken breasts (4 breasts of 4 or 5 ounces each will do it) between two pieces of wax or parchment paper and gently pound them with a meat mallet (if you have one) or a rolling pin, or a bottle of wine until they are uniformly thin, about ⅓-inch-thick all over. They will be quite large at this point, so cut them in half before proceeding, which will give you 8 pieces.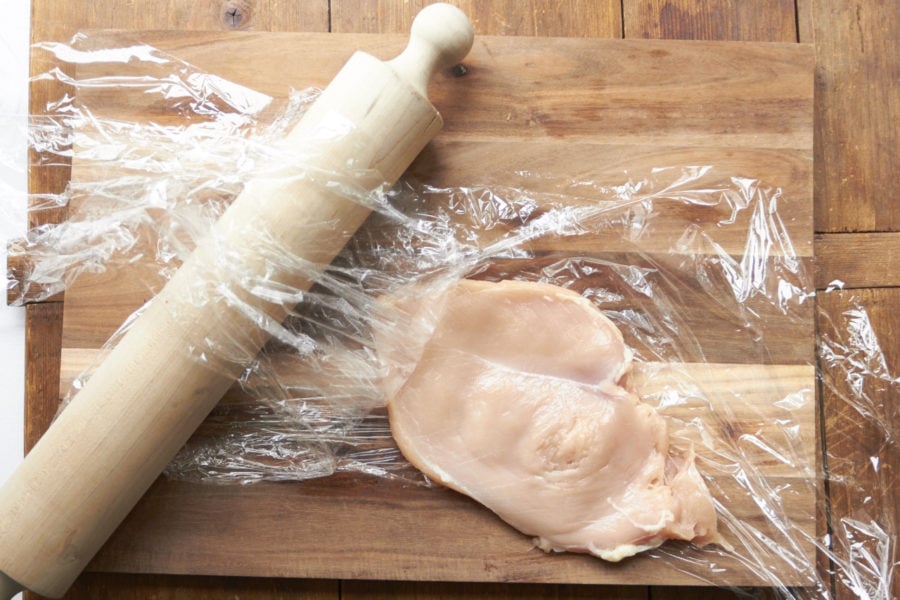 You can also cut your own cutlets with a sharp knife and a steady hand.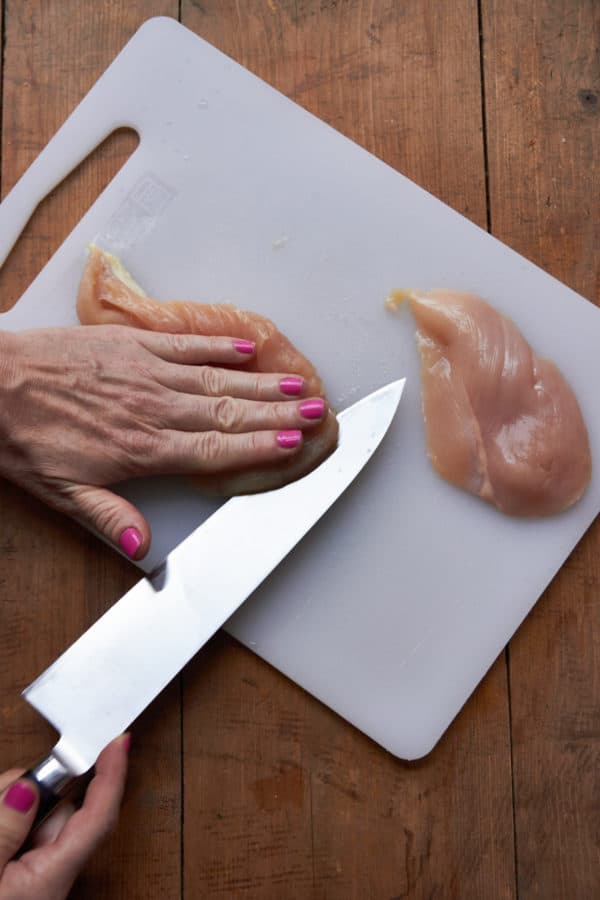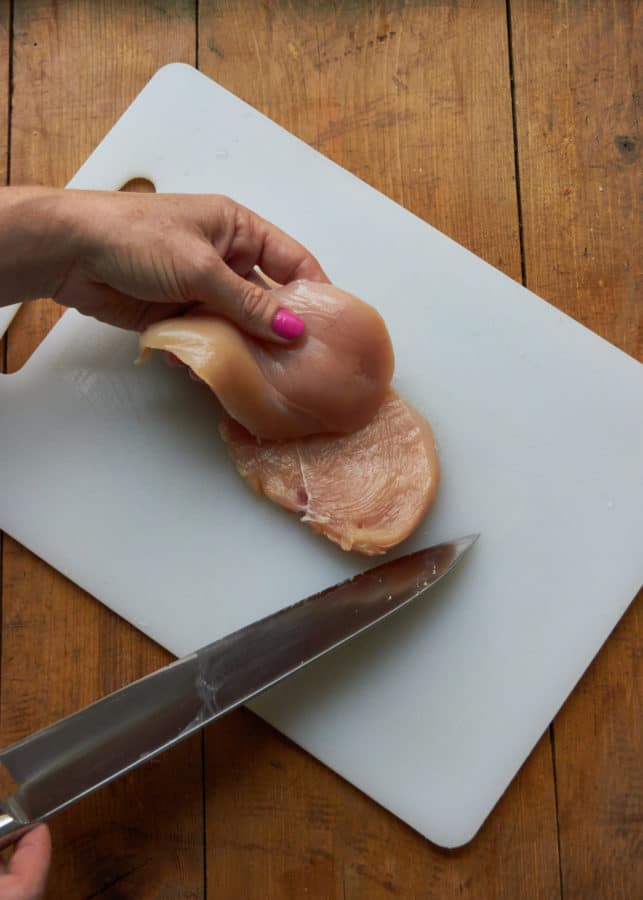 Any leftover extra-small pieces of uncooked bacon should be crisped up in the pan next to the rolls, and either snacked on, or saved for another recipe—sprinkle them on pasta or a baked potato , or use them as a reason to make Cobb Salad later in the week.
You can make these ahead—just roll and wrap the chicken parcels up to a day ahead of time and keep them in the refrigerator.  Cooked leftovers can be heated in a 325°F oven for 10 minutes.
Also check out Chicken Marsala!
Bacon, Sage, and Provolone Chicken Rolls with Marsala Sauce
The words "wrapped in bacon" never fail to please.
Ingredients
8

(about 1 pound) thinly sliced chicken cutlets

see Note

Kosher salt and freshly ground black pepper

to taste

4

slices

provolone cheese

halved

8

fresh sage leaves

optional, or as desired

8

slices

bacon

1

teaspoon

garlic

minced

½

cup

marsala wine

½

cup

chicken broth

preferably low-sodium
Instructions
Preheat the oven to 350°F. Create a large clean workspace—it's easier to roll up all of the chicken breasts at the same time, assembly-line fashion; you may want to line the counter space with wax or parchment paper (or use a huge cutting board).

Lay the chicken breasts on the work space and season them lightly with salt and pepper. Place a piece of provolone on each cutlet (trim it so it doesn't extend over the edges of the chicken), and a sage leaf if desired. Roll up each breast, and then wrap a slice of bacon around the middle, trimming the bacon so that the ends just overlap to seal the rolls (see the Cooking Tip). Skewer each with a toothpick to keep it closed.

Heat a large, ovenproof skillet over medium-high heat. Add the bacon-wrapped chicken and brown on all sides, turning the rolls with tongs so they hold their shape, about 8 minutes in all.

Transfer the skillet to the preheated oven and bake until the rolls are cooked through, 8 to 10 minutes. A little cheese will probably melt out; that's okay. Transfer the chicken to a serving dish, remove the toothpicks, and keep warm while preparing the sauce. Or forgo the sauce—see the Fork in the Road.

There should be just a couple of teaspoons of fat left in the skillet; pour off any more than that. (The skillet will be very hot. Remember to use pot holders while preparing the sauce.) Heat the pan over medium-high heat. Add the garlic and stir for a few seconds until it starts to color, then add the marsala and stir to scrape up any bits from the bottom of the pan to flavor the sauce. Add the broth, allow the sauce to come to a simmer, and simmer until the mixture is slightly reduced, about 3 minutes.

Serve the hot chicken rolls with the sauce, either spooned over or passed at the table.
Notes
Fork in the Road
You can hold back on the marsala sauce for those looking for a plainer dish.
What the Kids Can Do
If you are pounding chicken breasts (see Note), they would love to help with that. They can also layer the ingredients and roll up the chicken bundles, and skewer them with toothpicks.
Nutrition
Calories:
462
kcal
,
Carbohydrates:
6
g
,
Protein:
37
g
,
Fat:
28
g
,
Saturated Fat:
11
g
,
Cholesterol:
121
mg
,
Sodium:
778
mg
,
Potassium:
596
mg
,
Sugar:
3
g
,
Vitamin A:
297
IU
,
Vitamin C:
4
mg
,
Calcium:
217
mg
,
Iron:
1
mg
Nutrition information is automatically calculated, so should only be used as an approximation.
Like this? Leave a comment below!