This post may contain affiliate links. Please read our privacy policy.
You go through food phases, right? Periods of time when you want to eat only one thing, or one type of thing, almost all the time? Sometimes to the chagrin of those around you?
The phase I have been in as of late is The Great Grain Salad Phase. I'm mixing and matching different cooked grains with all kinds of different vegetables and greens, sometimes with chicken or shrimp or the like thrown in, and then tossing it all together with simple dressings.
I've been playing around with freekeh, farro, spelt, millet, rice, quinoa, wheat berries, couscous (not actually a grain, I know, but still), and other grains; bringing them to potlucks; packing them for lunch; making them in both vegetarian and non-vegetarian versions for a crowd. Here are a few of my recent concoctions:
---
6 Great Grain Salad Recipes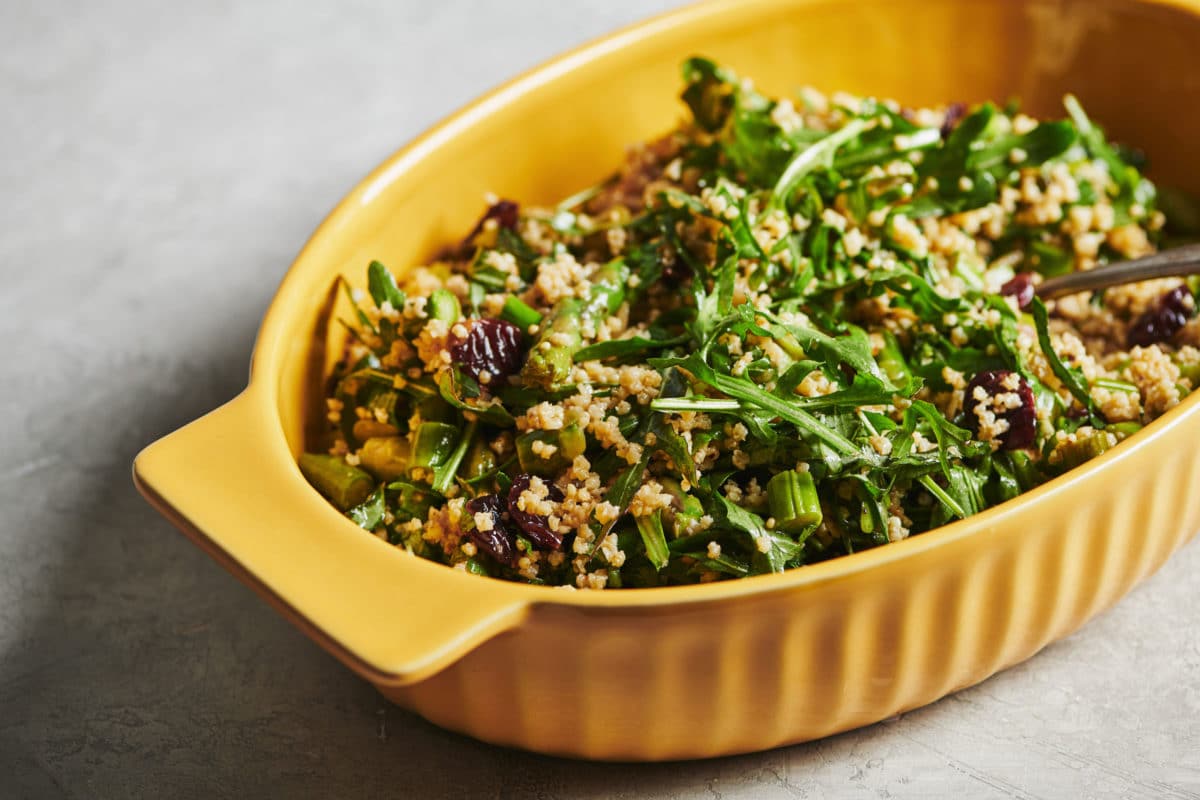 With its mild, corn-like flavor and great texture, millet is a great gluten-free grain to get to know. In this recipe, the vegetables (arugula and asparagus) are the star players and the millet is more of an accessory, along with dried cherries and fresh basil.
---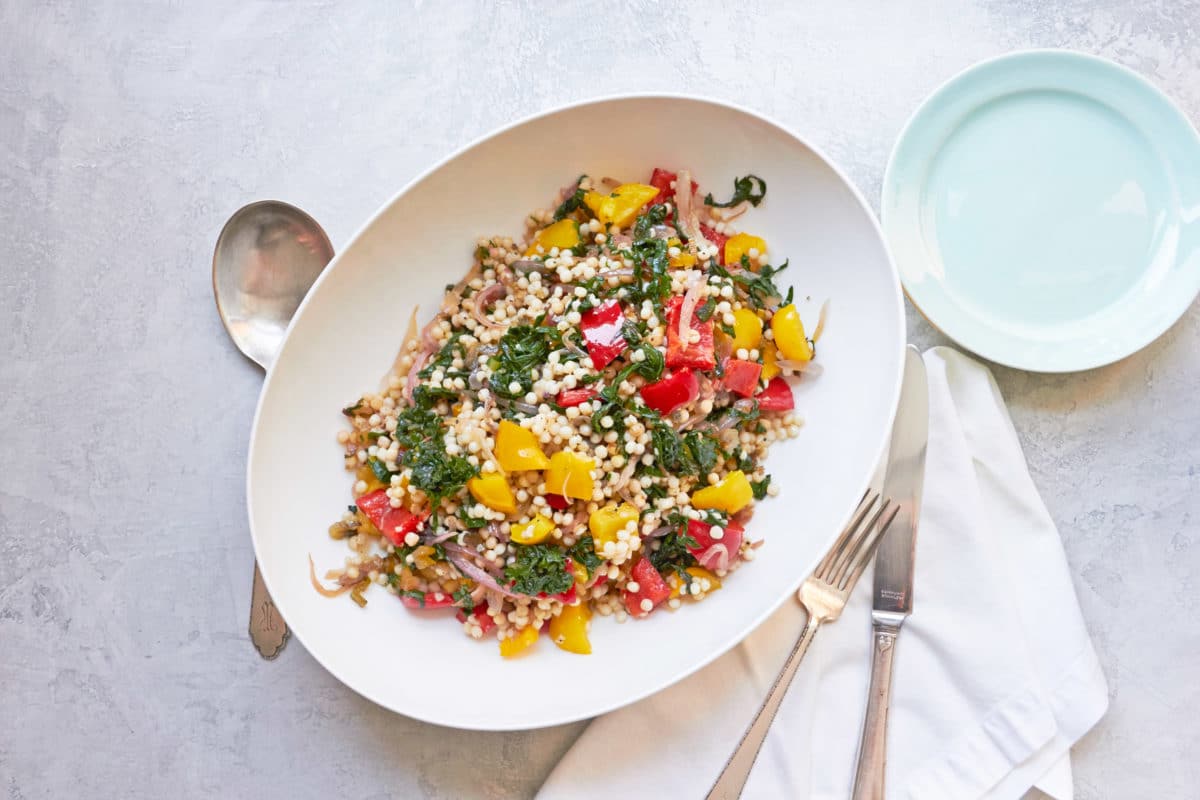 The beautiful colors of chard and peppers make an arresting couscous side dish. Swiss chard, it's time to move into the spotlight and share the love with that media-hog, kale.
---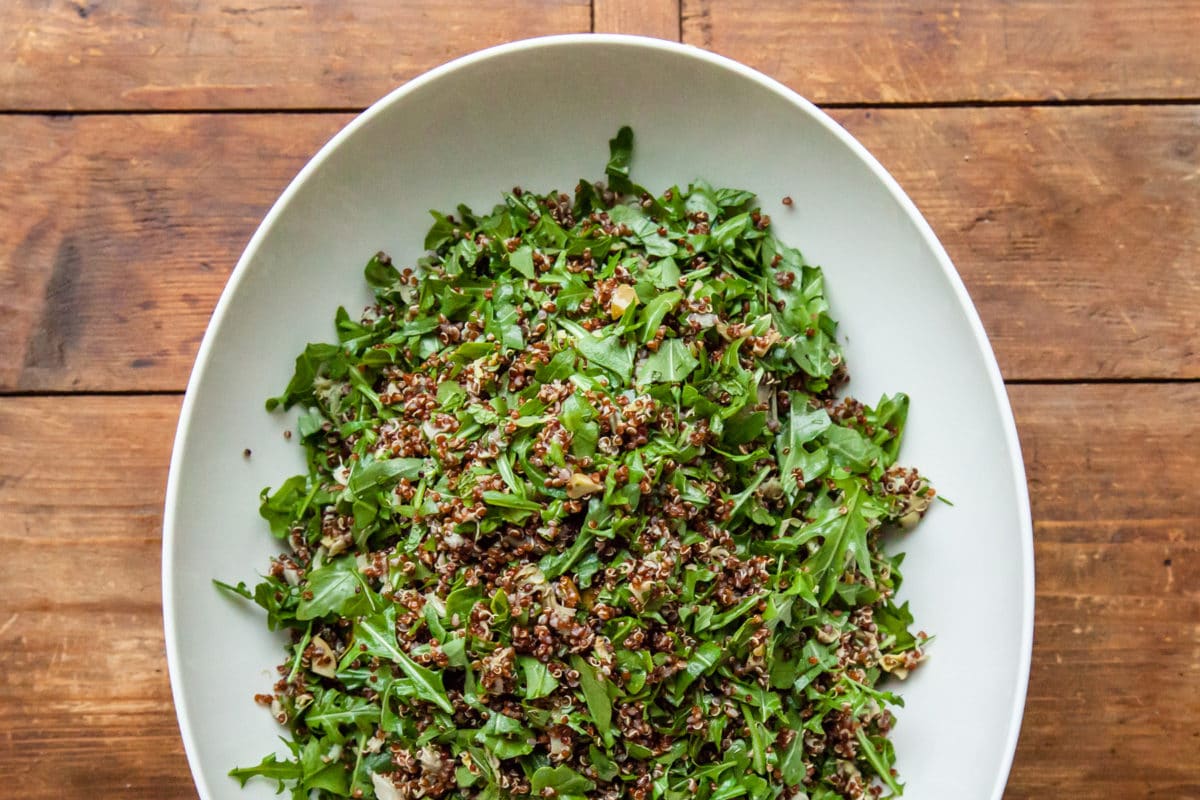 Sometimes a side dish will steal the show—and when that's the case, maybe it should be the main dish. This is so pretty, brightened up by mint and basil.
---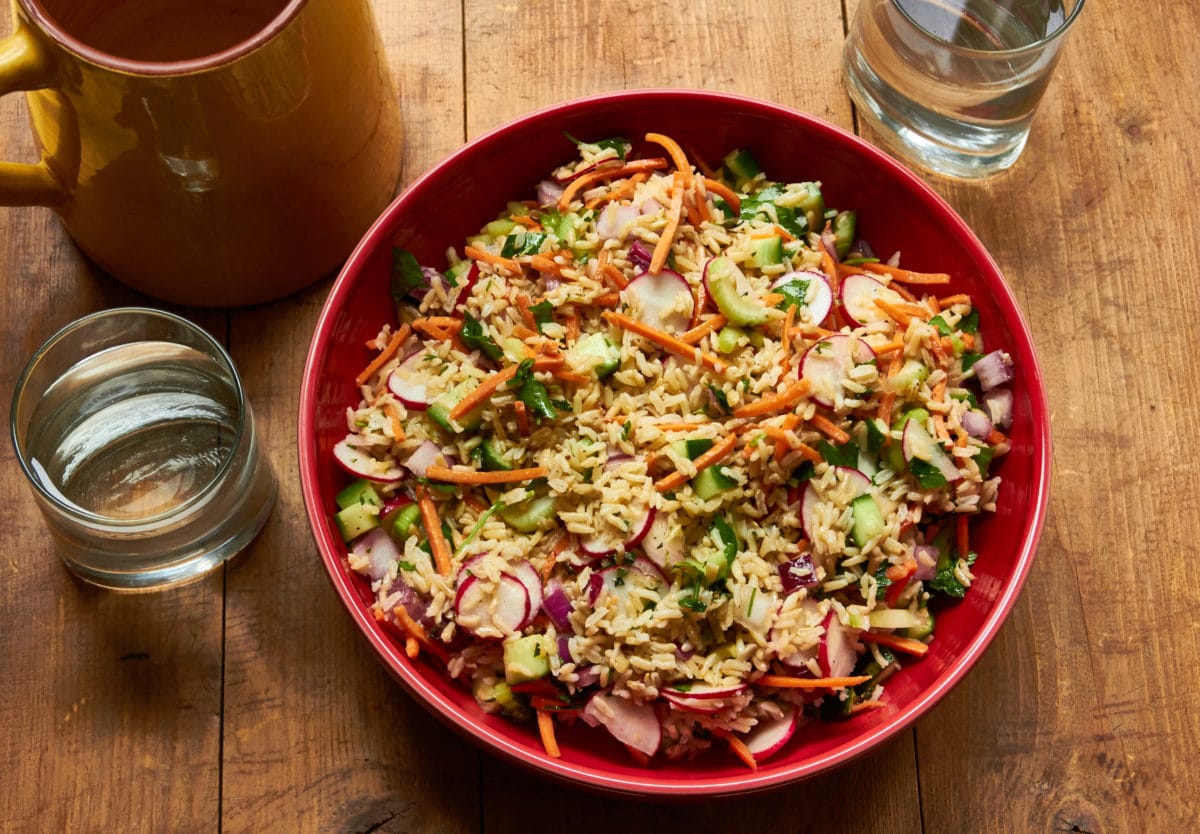 This is so pretty, brightened up by mint and basil. It's easy, healthy, flexible, and PRETTY (use whatever vegetables, seasonings, and herbs you like).
---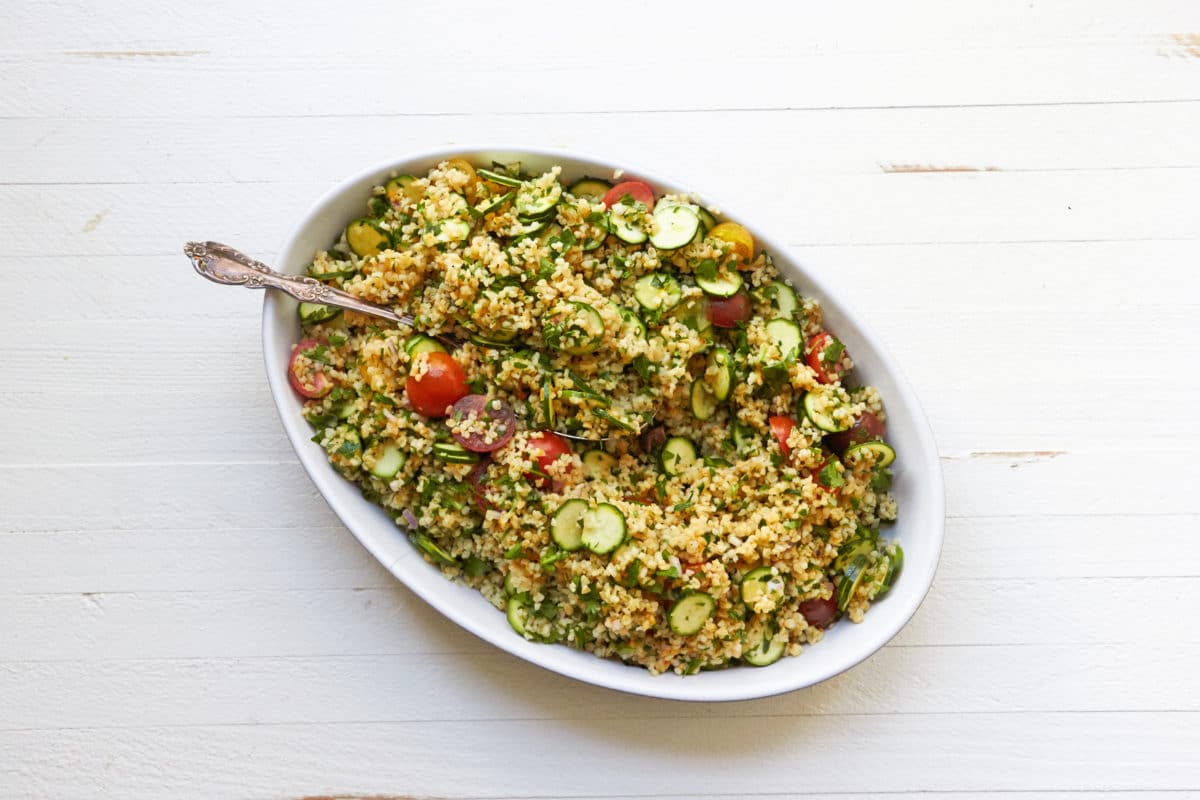 A great grain and vegetable salad for all kinds of occasions. This one is kind of tabbouleh-ish. Keep it in mind when tomatoes and zucchini flood the markets.
---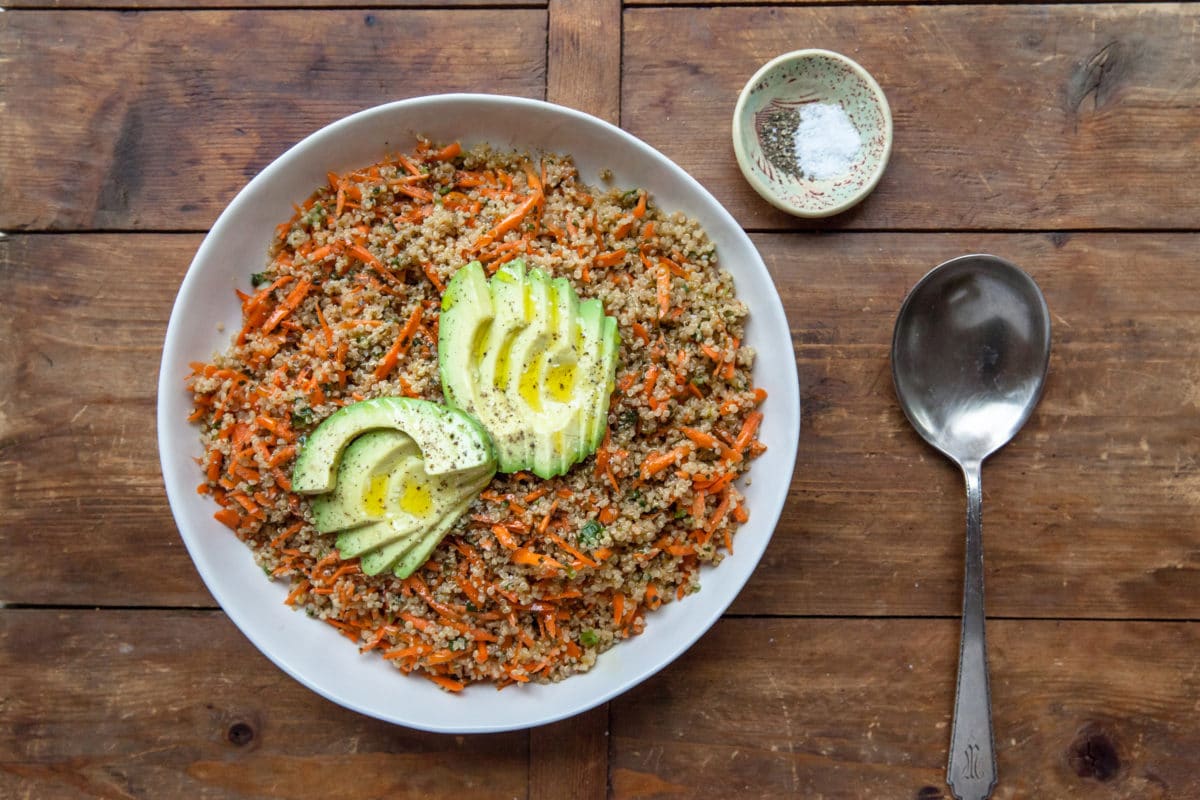 A very nice thing to happen to a bowl of quinoa. It's full of great textures, and tossed with a slightly Asian dressing. And topped with avocados, which is always an added bonus.
It's highly probable that my next food phase will not be as healthy, so I guess I should let this one roll as long as I can. If you have a great grain salad in your repertoire, do share.
---