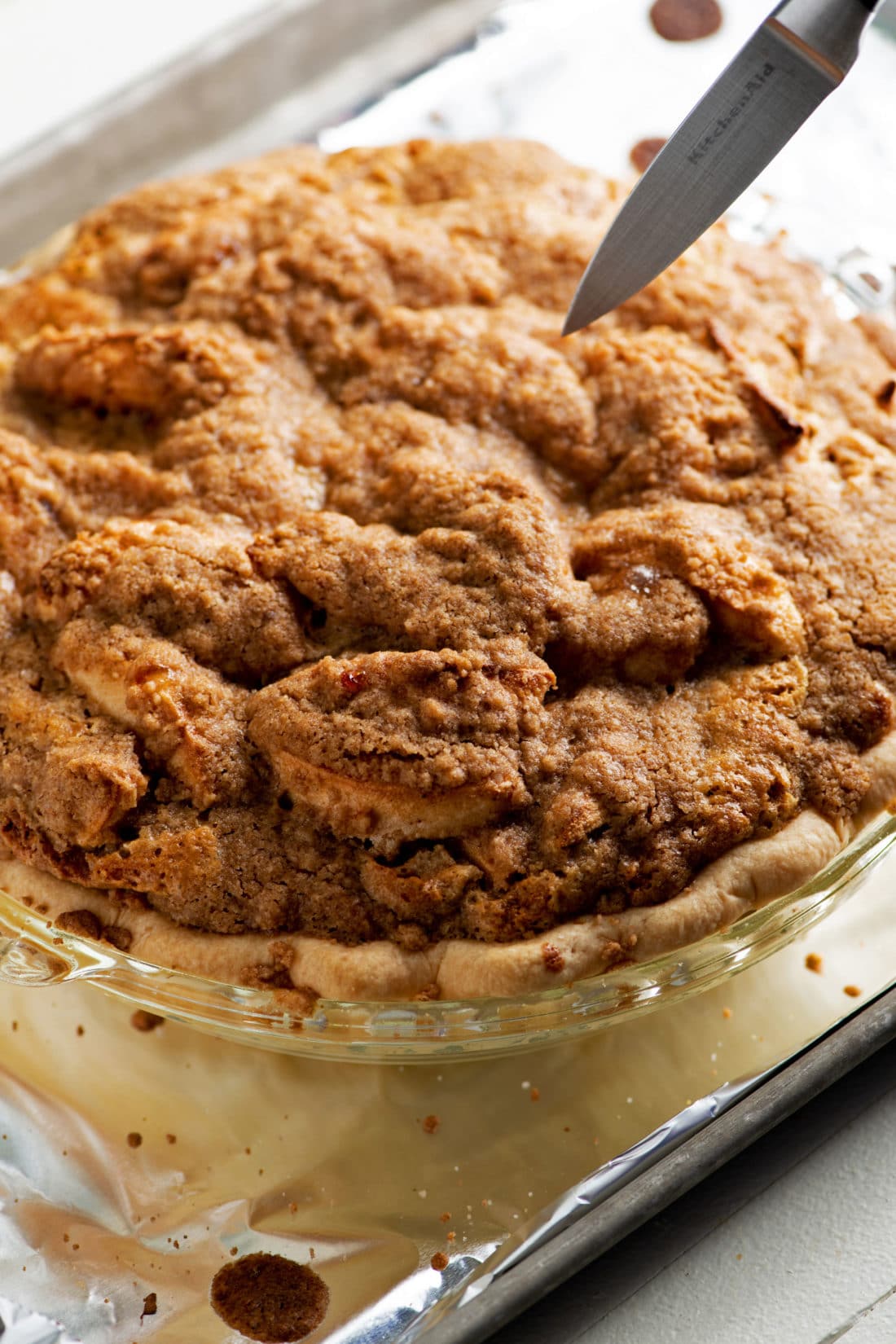 In my mind, the only thing better than a pie is a pie with streusel or crumb topping. There is a recipe on this blog, and in The Mom 100 Cookbook, for The Best Streusel Apple Pie, and no joke I make about ten a year, three on Thanksgiving alone.
You can also use streusel to make any muffin that much better. Berry Cinnamon Streusel Muffins are a case in point, but really any muffin can be streusel-fied with gratifying results. Just make sure you have not overfilled your muffin cups with batter, and when the batter rises the streusel could start to slide off the top.
Quick breads and coffee cakes also benefit from streusel-ization. (I feel myself getting annoying). One of our favorites: Raspberry Streusel Coffee Cake with Sweet Vanilla Drizzle. If you have house guests and you want to make them feel very special, make one of those.
You can make streusel topping in a number of ways:  you can use your fingers to cut in the cold butter, or two knives, but the easiest way I know, especially if you are making a sizable amount is to use the food processor.
How to Make Great Streusel Topping in the Food Processor
Here is a little step by step on how to make excellent streusel in the food processor.
1. Place dry ingredients into the bowl.
For my apple pie streusel recipe I use:
1⁄3 cup cup granulated sugar
¼ cup firmly packed light or dark brown sugar
1⁄2 cup plus 2 tablespoons all-purpose flour
1 teaspoon ground cinnamon
1⁄2 teaspoon ground ginger
1⁄2 teaspoon kosher or coarse salt
2. Pulse to combine.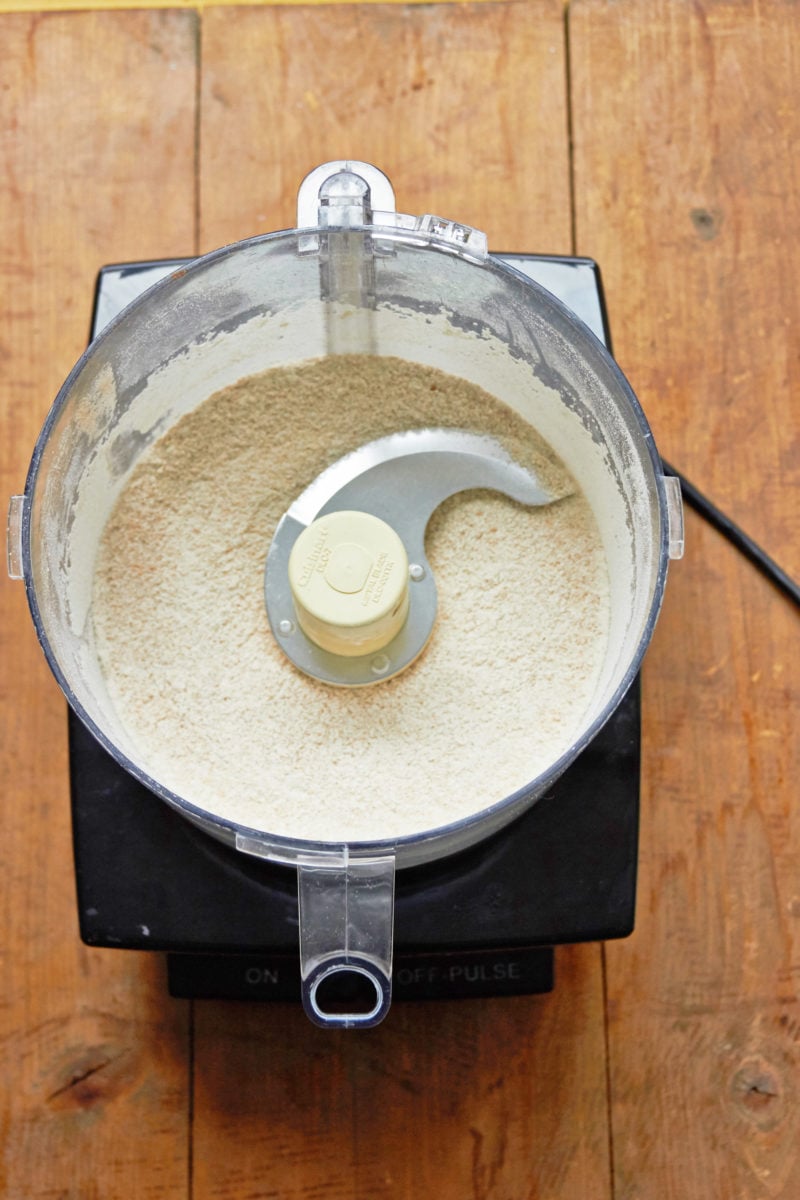 3. Add the cut up chilled butter.
For the above recipe, use 8 tablespoons (1 stick) cold unsalted butter, cut into small pieces.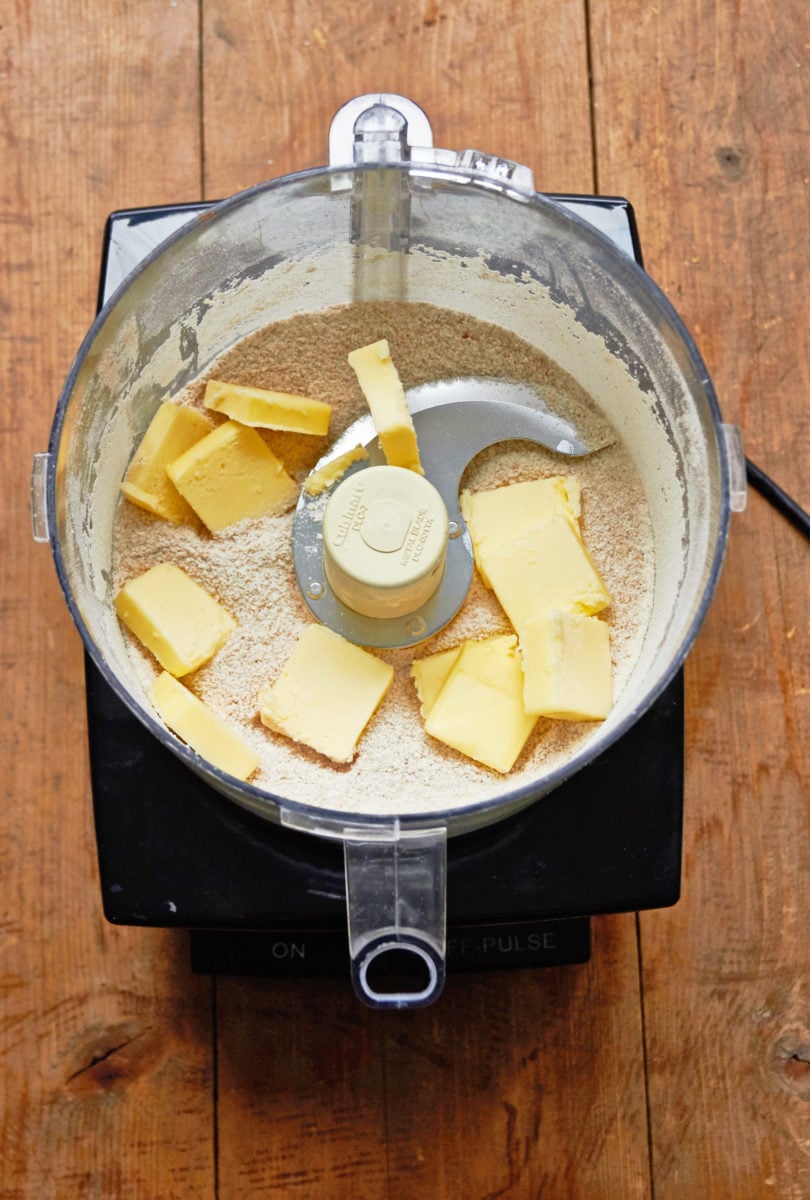 4. Pulse until it becomes nubby but don't let the motor run—you want it to be bumpy, not to come together into a paste.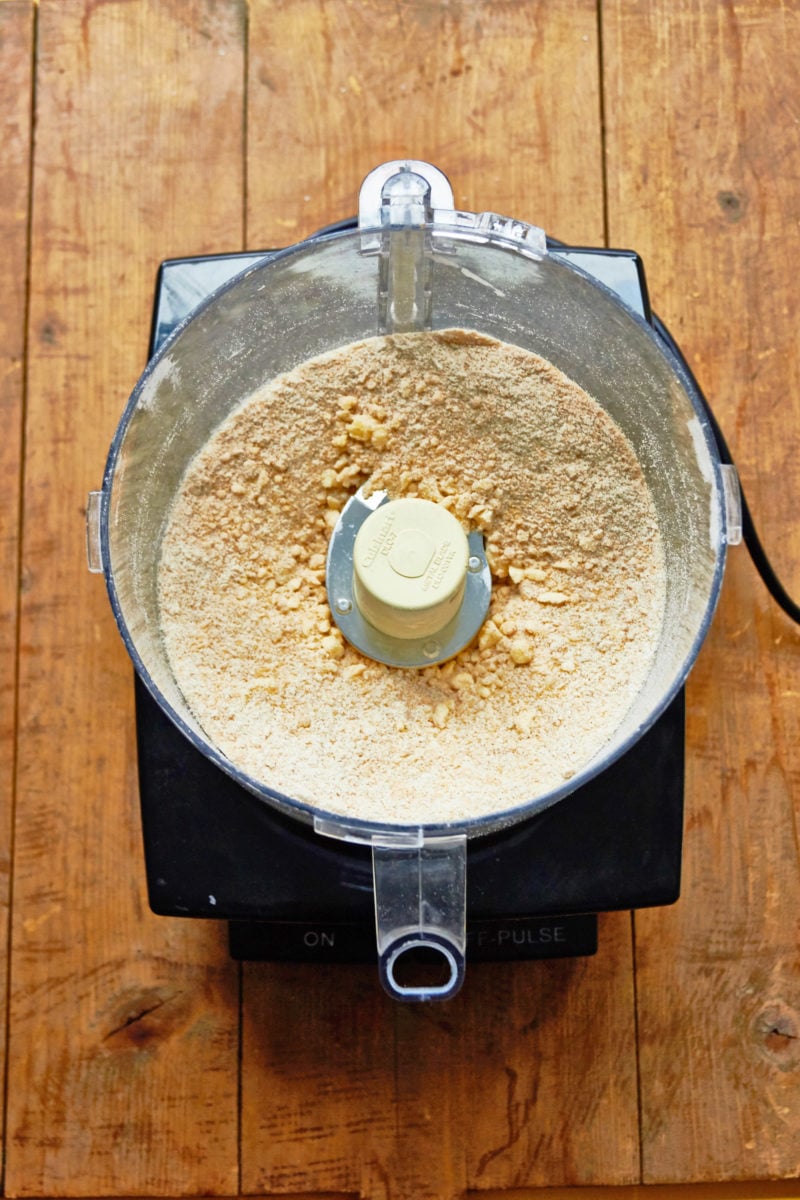 Now, go top your pie with your streusel crumb topping!
---
Recipes with Streusel Crumb Topping