This post may contain affiliate links. Please read our privacy policy.
If forced to name my favorite part of the chicken, it would have to be the thigh. I'll happily eat a fried drumstick, a spicy sticky chicken wing, a tender breast with or with or without the skin. But thighs? Winner, winner…well, I won't say it. Juicy, tender, moist, flavorful, hard to overcook; it's hands down the best part of the bird. And you can cook them in so many different ways.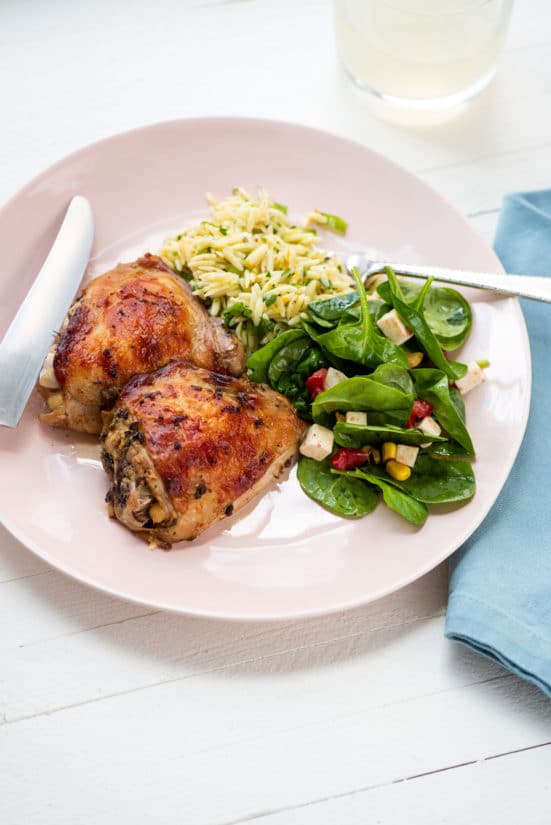 Sautéed chicken thighs, braised chicken thighs, roasted chicken thighs, baked chicken thighs, broiled chicken thighs, grilled chicken thighs, stir fried chicken thighs, chicken thigh kebabs, crock pot or slow cooker chicken thighs, instant pot or pressure cooker chicken thighs, chicken thighs in soups, stews and chilis. There is nothing a chicken thigh can't do.
Here are 10 different reasons to grab a package or two of chicken thighs as you pass the poultry counter at the market.
---
10 Chicken Thigh Recipes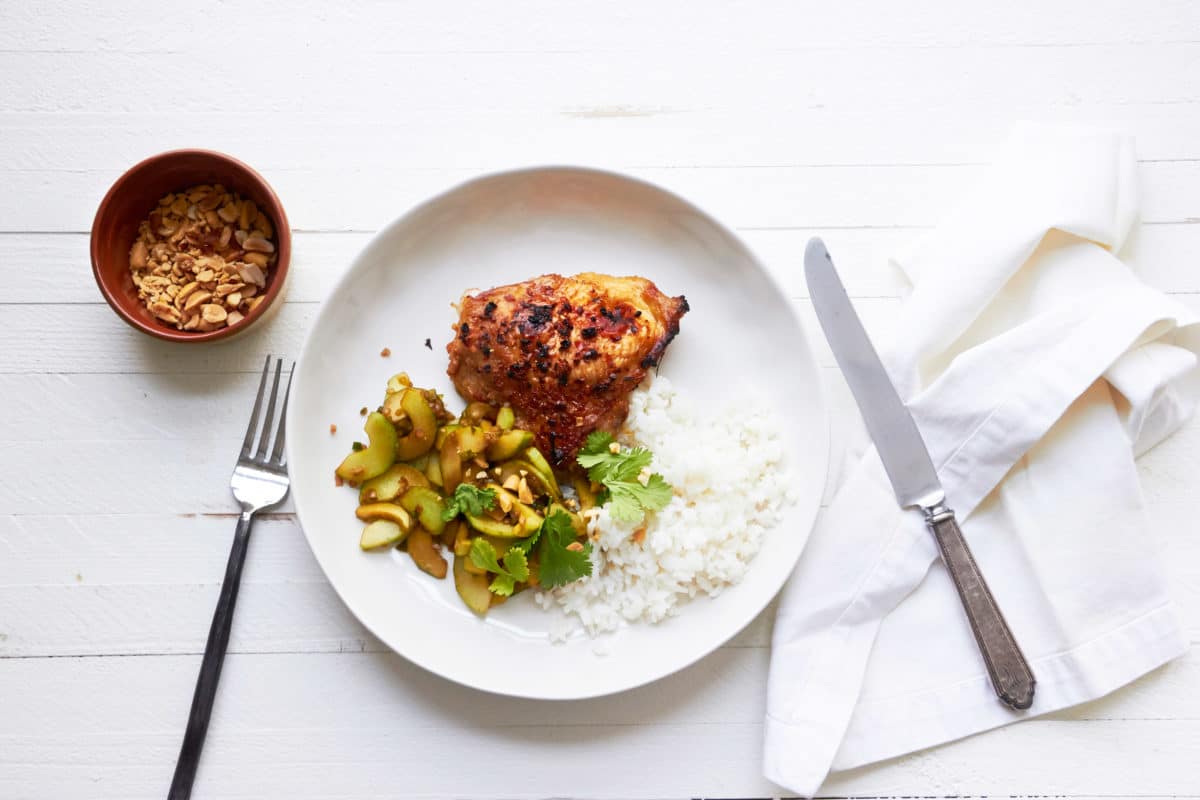 Lemongrass, fish sauce, ginger, garlic, chili garlic sauce, and you've got flavor to spare.
---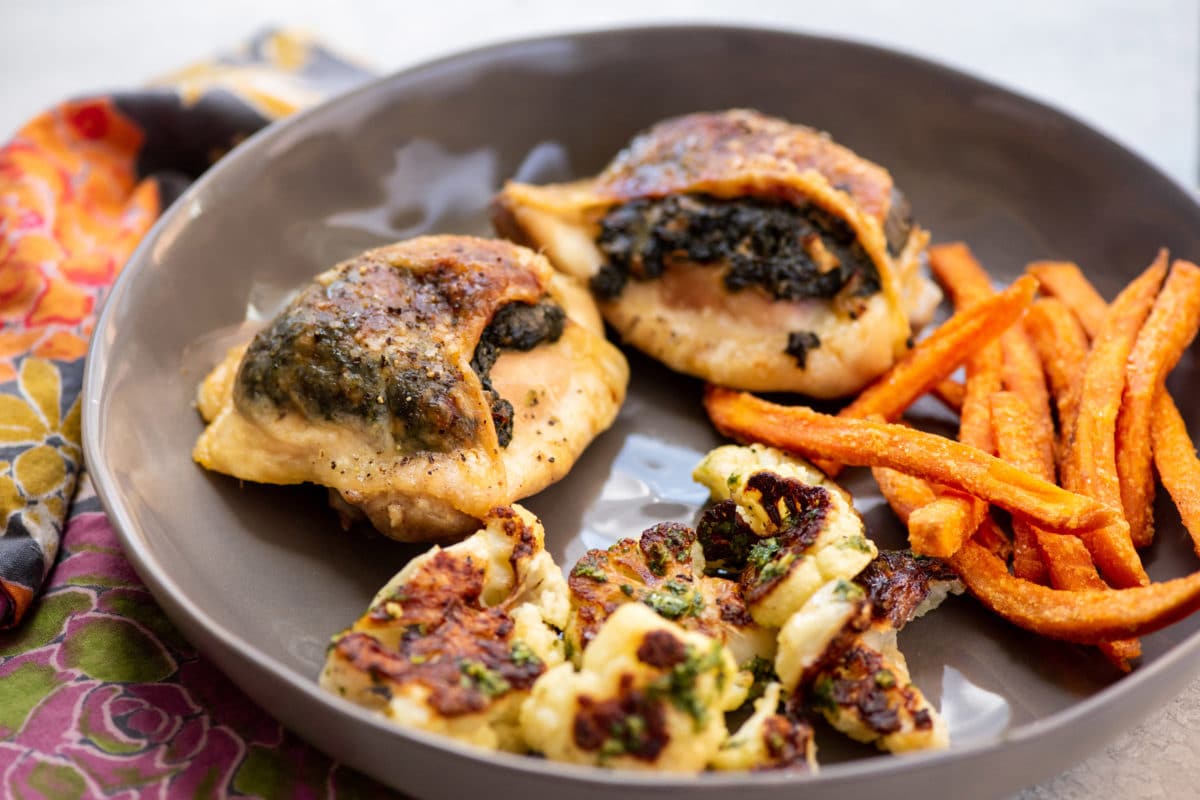 One favorite food stuffed into another (just yum).
---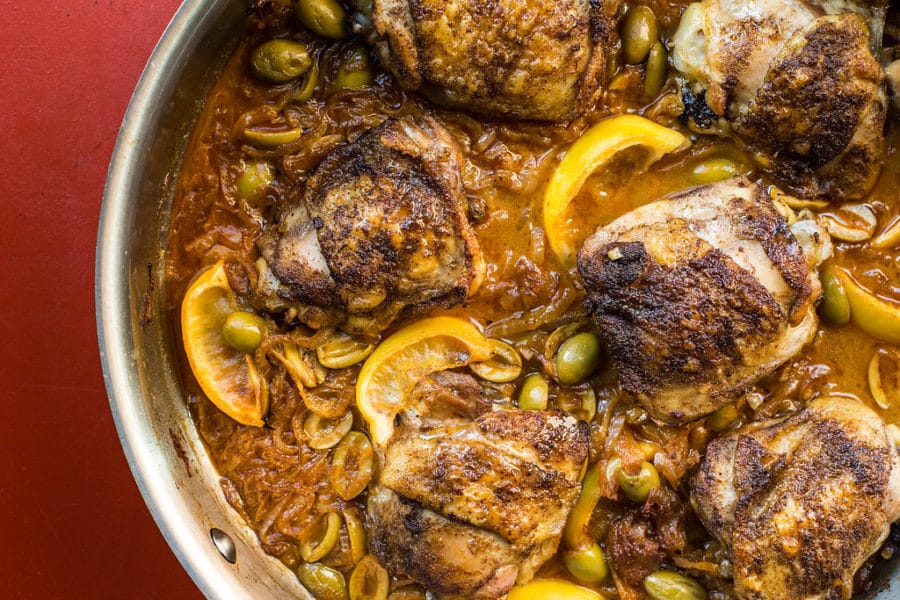 Tender and definitely hitting all those high notes of Mediterranean deliciousness. The thighs get a quick stovetop browning, and then go into the oven to bake with olives and lemons and onions until tender and juicy.
---
Lemon and Scallion Chicken Stir Fry
A simple chicken stir fry for a weeknight dinner.
---
Rosemary and lemon are excellent partners for these chicken thighs which cook up extra crispy, like a cross between fried and roasted chicken.
---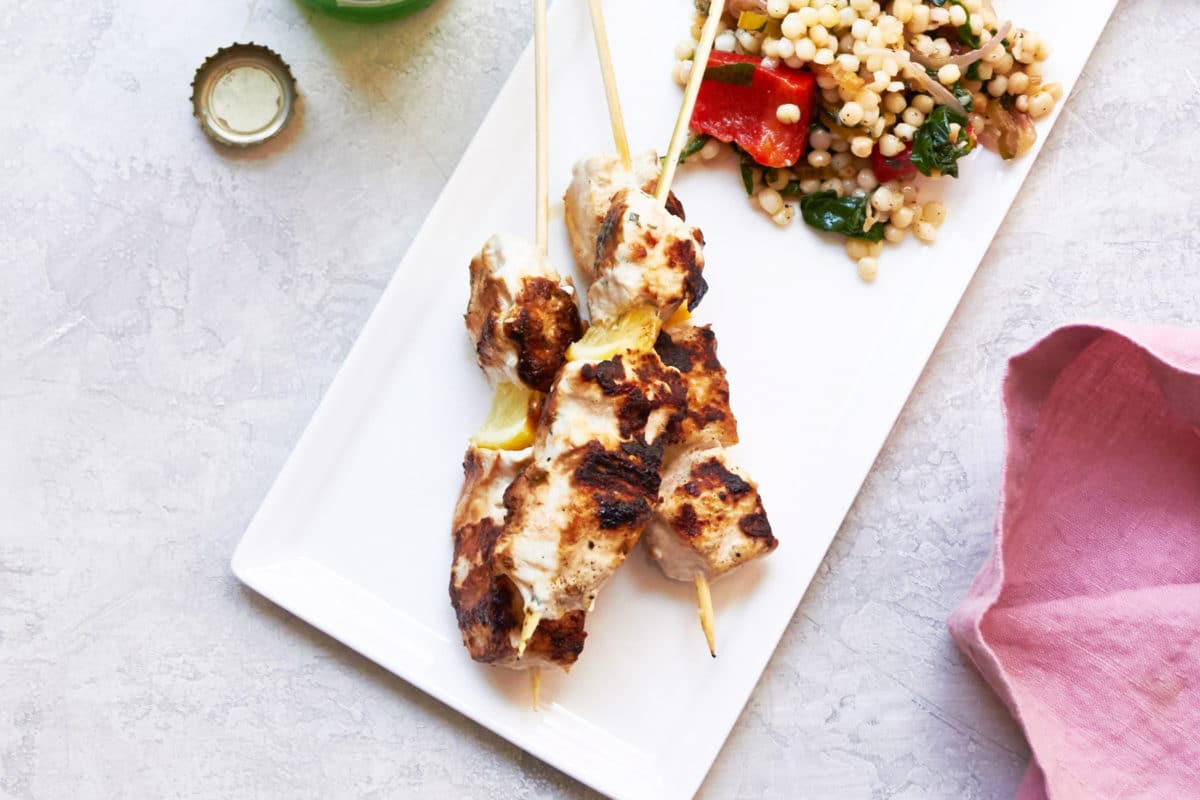 Lemony yogurt marinated chicken kebabs are a quintessential summertime grilling dish.
---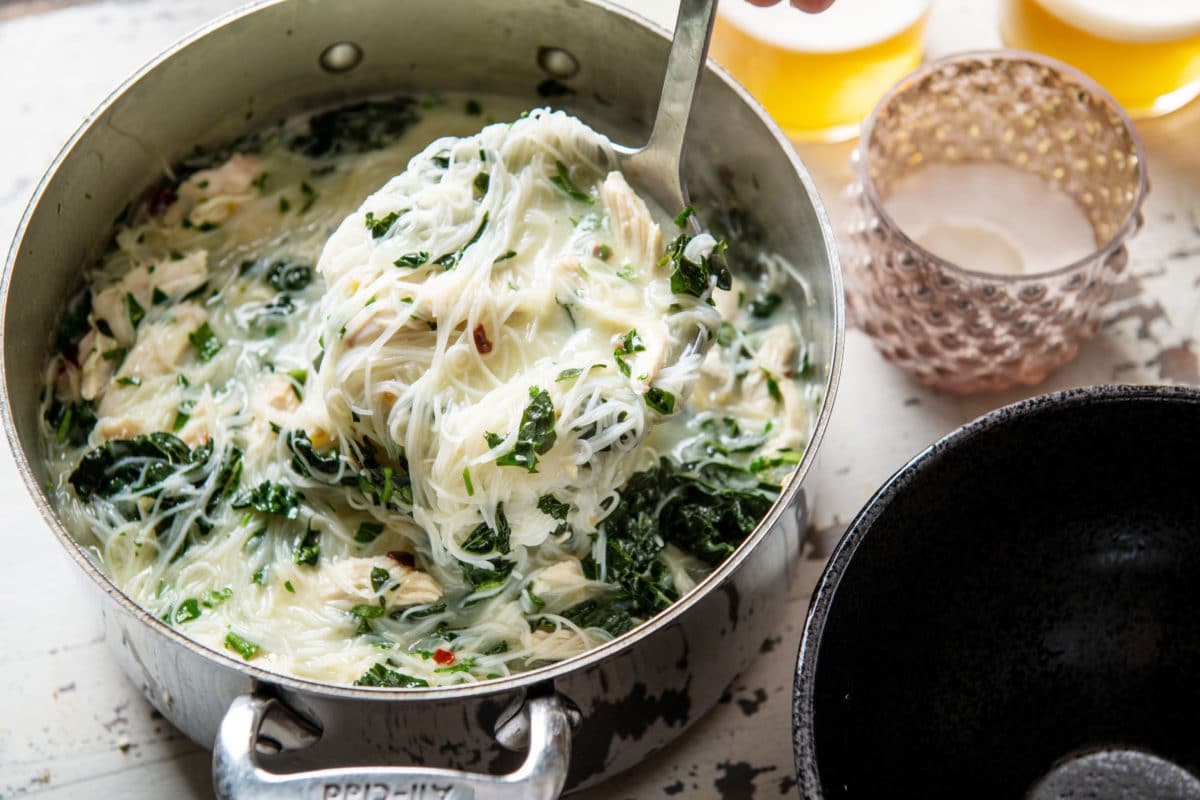 Comfort food, but on the lighter side.
---
This grilled chicken shares a super simple citrusy, tangy marinade with tender baby artichokes. 10 minutes on the grill!
---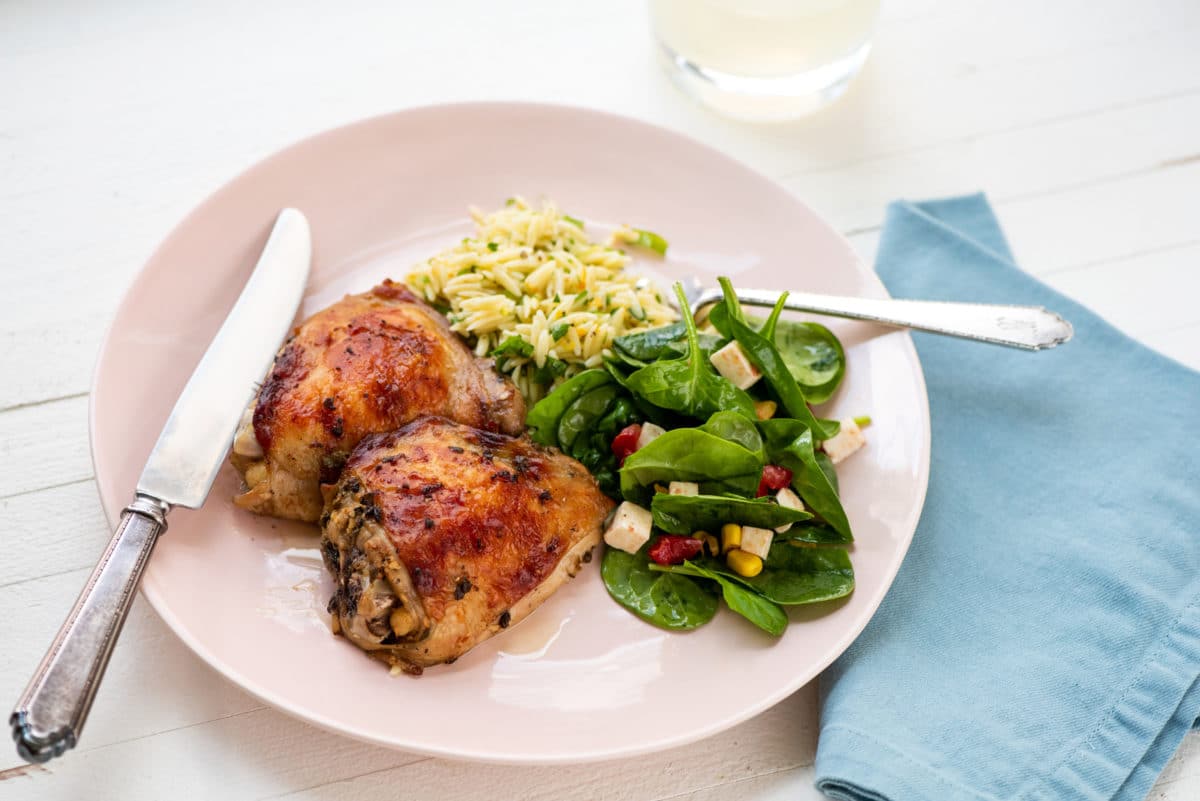 The simple flavors of lemon and oregano turn ordinary chicken thighs into a perfect weeknight dinner.
---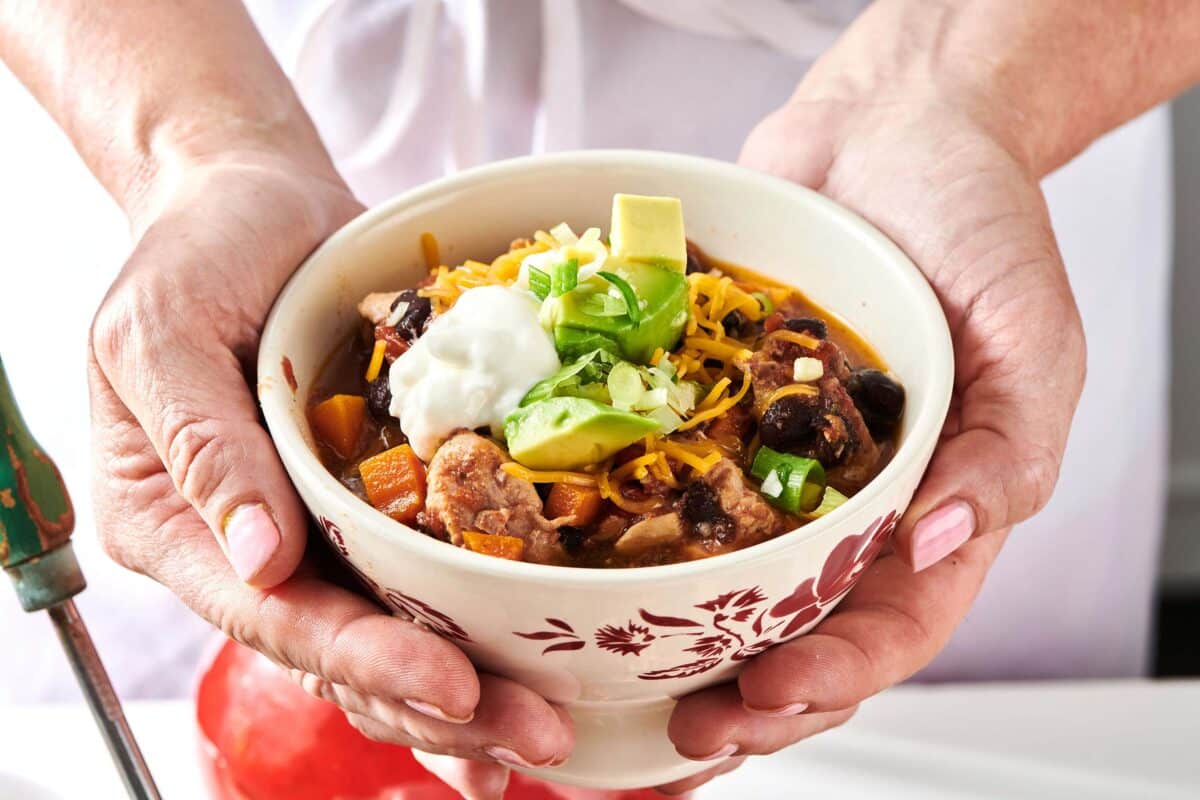 A crock pot turns juicy chicken thighs and pureed chipotles in adobo sauce into a very satisfying chili. Crock pot chicken thigh recipes are so easy and so forgiving.  This chili that can keep warm for hours while people trickle in for dinner during a busy evening.
---