This post may contain affiliate links. Please read our privacy policy.
So many things to say about pureed pumpkin. It's a wonderful canned pantry item, simple, with one ingredient and one ingredient only (make sure you don't buy spiced pumpkin pie filling, which is a different product!). It saves a whole lot of work, as cooking and pureeing a fresh pumpkin, while delicious, is a bit of a time commitment. Canned pumpkin lasts forever (well for months and months, anyway). And it's super versatile.
And thank goodness for all of the above because most of us buy an extra can or two for Thanksgiving, just in case, and then have to figure out what to do with it post pie-baking. And wouldn't it be a shame to only use this awesome product for only one purpose, and only once a year.
---
4 Recipes Using Leftover Canned Pumpkin
Use canned pureed pumpkin in the following recipes.
All of 10 minutes to get into the oven. This is maybe the best pumpkin bread I've ever made, with canned pumpkin.  And it took all of 10 minutes to get the loaves in the oven.  As in, the oven hadn't fully preheated by the time the batter was in the pans.  Two days after I made it it was still as moist and flavorful as it was on day one.  That's the hallmark of a keeper quick bread recipe in my mind.
---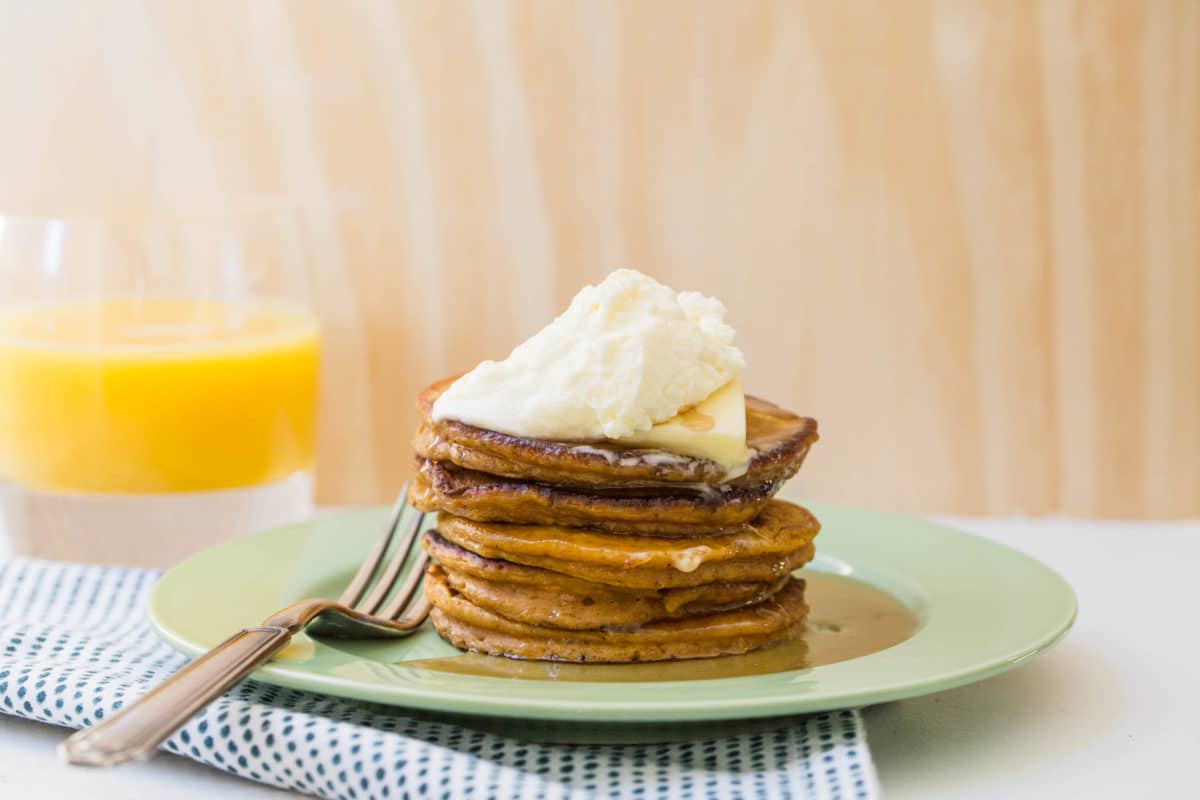 A great way to make use of that extra can of pumpkin.
These pancakes are not overly sweet.  I usually keep my pancakes on the not-too-sweet side because isn't that what maple syrup is for?
If you want to make these for a group in the morning, you might mix up the wet ingredients in one container, and then the dry in another, and then combine them before griddling them up in the morning.
---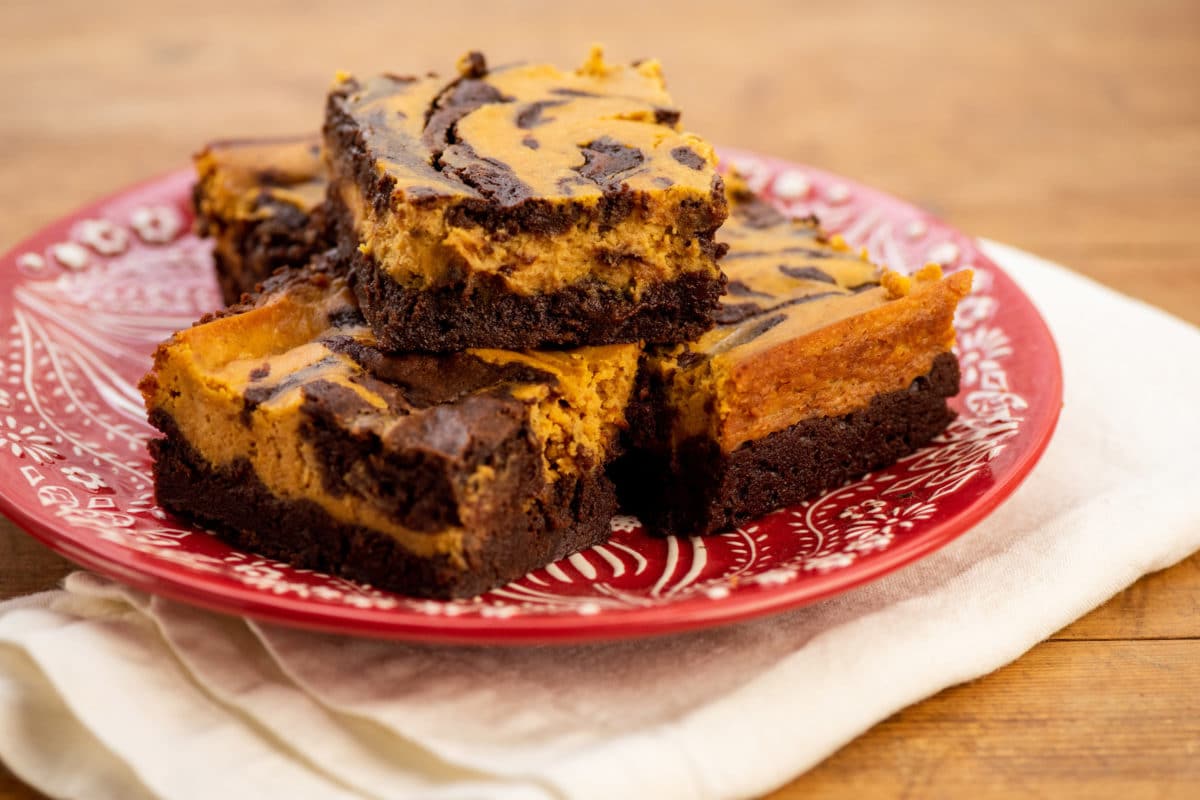 What's orange and brown and chocolatey all over? The bottom layer is a fudgy brownie, dense, and with a serious hit of chocolate.  The top layer is a creamy pumpkin cheesecake, scented with those great fall spices.  Then a bit of the brownie mixture (which you will reserve) is dolloped on the top and swirled into the cheesecake mixture for a beautiful brown and pale orange marbled effect.
---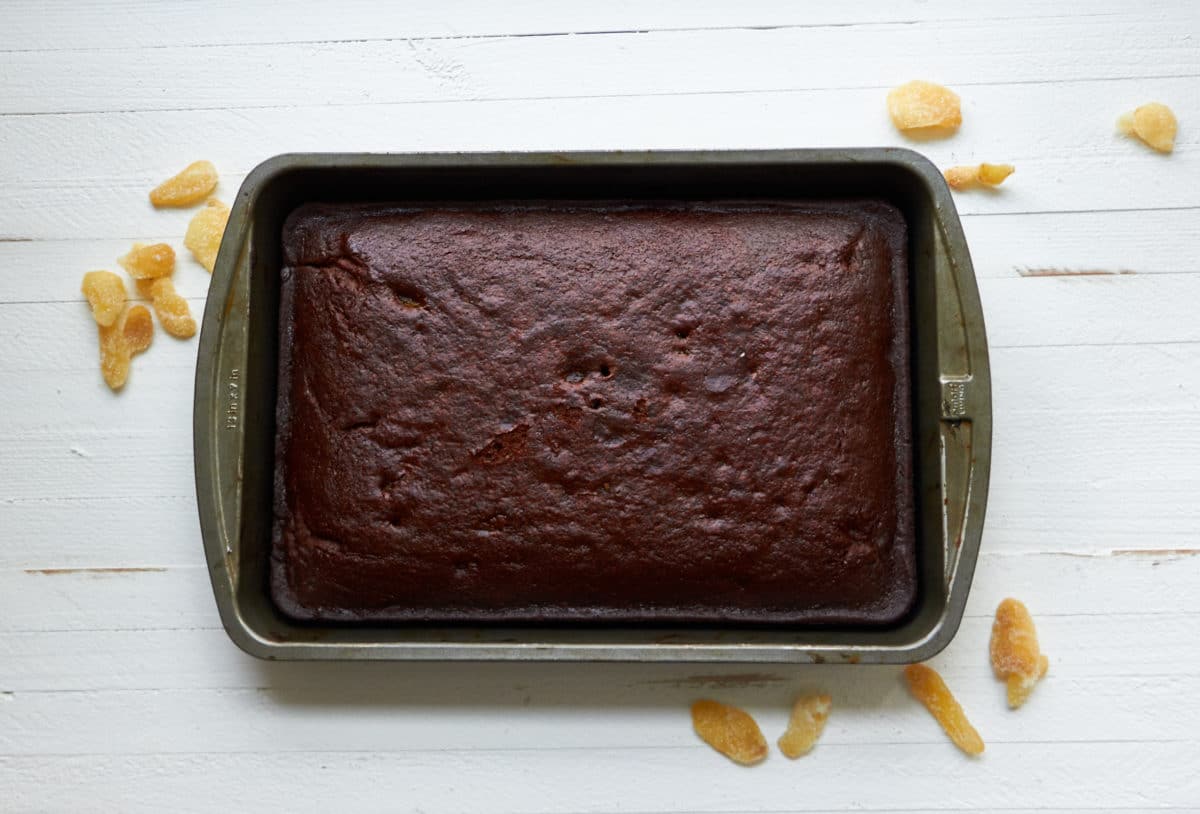 Ginger, molasses, pumpkin – if you want your house to smell like the holidays, this is the recipe for you. This pumpkin gingerbread smells so good in the oven, and if you are feeling blue, or like you want the holidays to come faster and stay longer, get a pan of this going. There is true synergy in the combining of ginger and molasses and pumpkin.
---