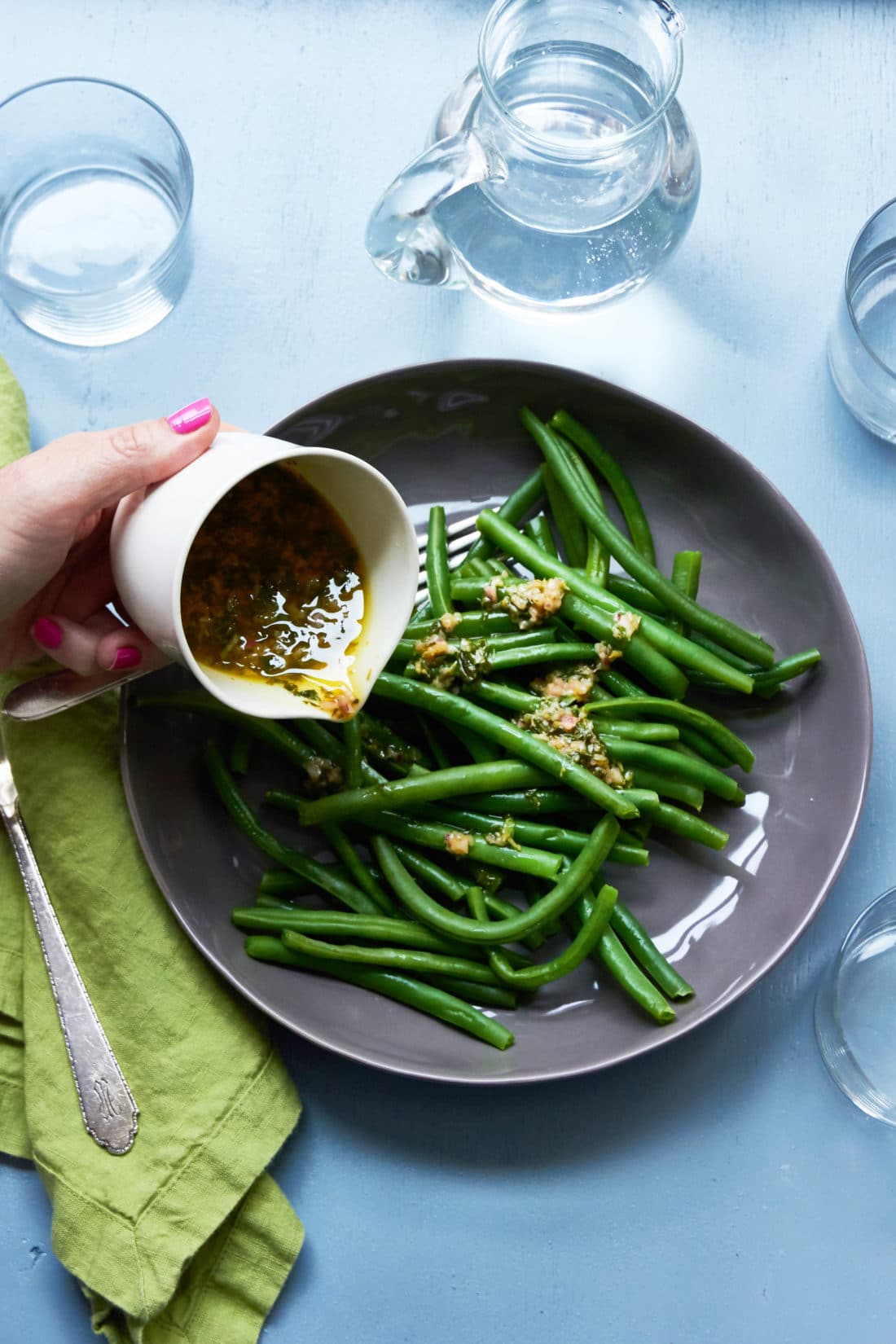 There are green beans, and there are green beans. This may not sound like a particularly pithy or thoughtful comment, but after many years of cooking many green beans, I'm here to say, freshness really, really counts.
Luckily for us, we are in green bean season. Look for beans that bright green, firm, and perky. And because during green bean season they are amazingly plentiful, then they will also usually be cheap. Bonus.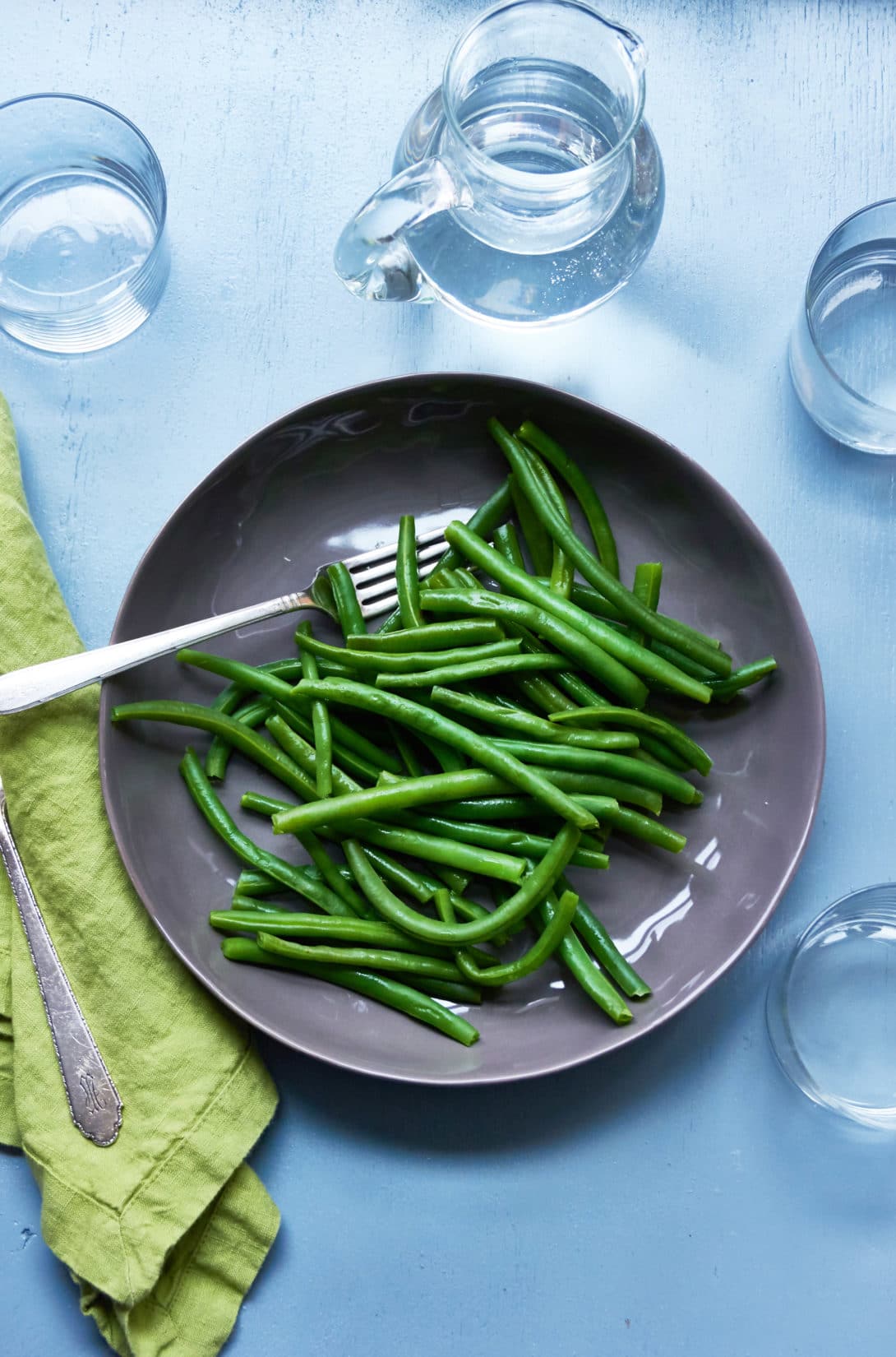 Green beans can be sautéed, roasted, or steamed. While the weather is still warm I love to give them a quick boil or steam, and then drain them and transfer them to a bath of ice water to stop the cooking, and also keep them at that satisfying crisp-tender texture. It also locks in that vivid emerald color and makes them ideal for salads like this one.
This herb dressing is bright and bracing, with that lovely anise-y flavor from the tarragon. Letting the shallots sit in the vinegar with the tarragon for a few minutes before adding the remaining dressing ingredients allows the shallots to pickle ever-so-slightly, which adds one extra layer of flavor to this very simple dish.
The dressing is bright and bracing and adds an extra layer of flavor to this simple green bean side dish.

Tweet This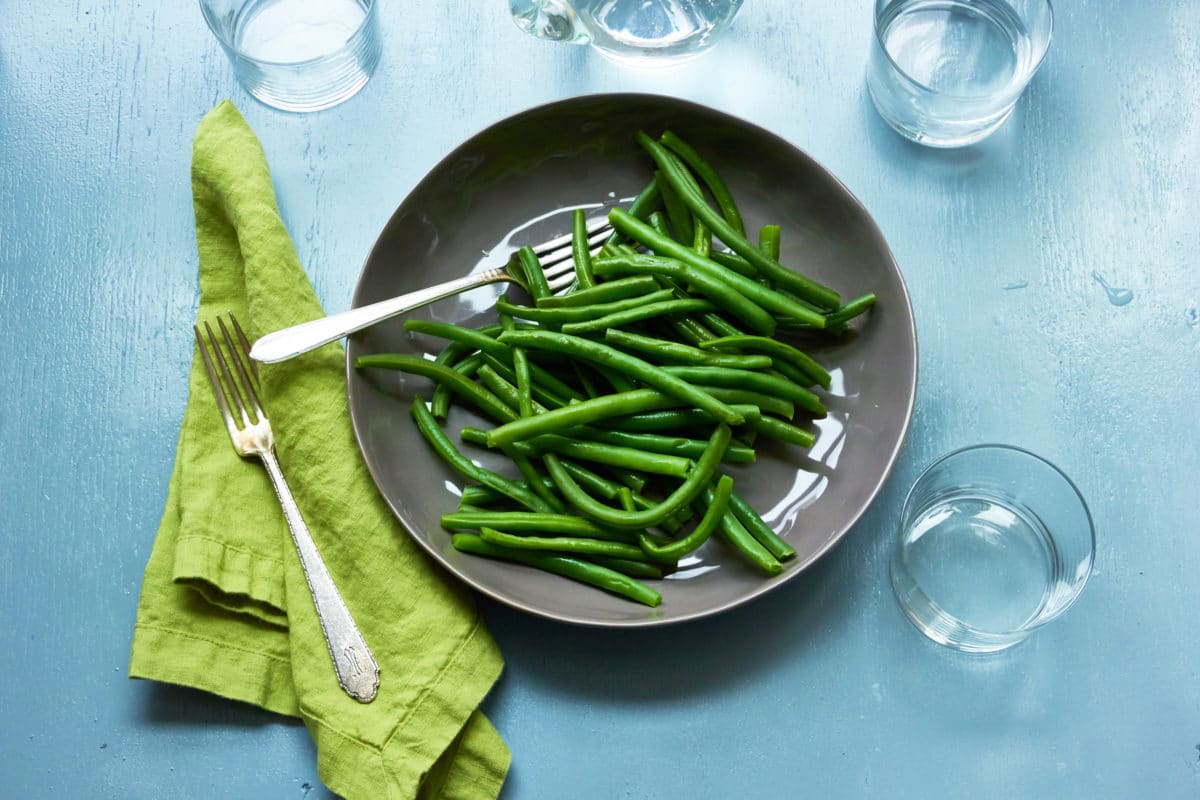 But take the concept and roll with it, all though those late summer early fall green beans months. Pick any favorite dressing and toss with the blanched and cooled green beans. If you're feeling hurried or just wanting to keep things simple, some fresh lemon juice, a generous splash of good olive oil, and a sprinkling of some slightly coarse salt will give you a side dish to be proud of.
And next time you are putting together an antipasti platter, or some kind of nibble-y spread, remember these beans, which will add fresh flavor and color to the collection.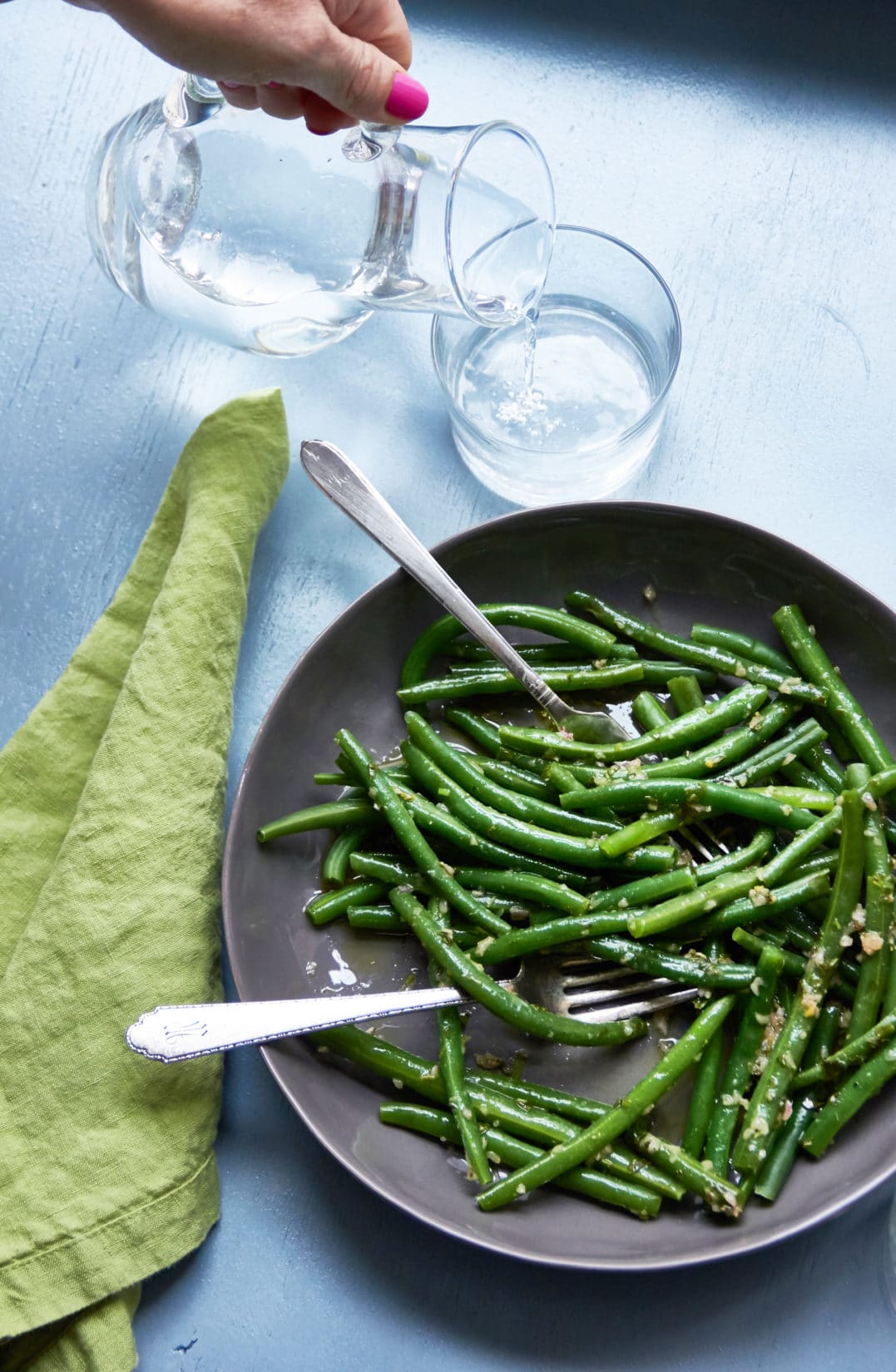 Serve Green Beans with Tarragon Vinaigrette with:
Other Green Bean Recipes:
Like this recipe? Pin it to your favorite board on Pinterest.

Pin This
Green Beans with Tarragon Vinaigrette
The dressing is bright and bracing and adds an extra layer of flavor to this simple green bean side dish.
Directions
Bring a large pot of salted water to a boil. While the water is coming to a boil, fill a large bowl with ice water. In a small bowl combine the vinegar, tarragon and shallots. Set aside.

Plunge the beans into the boiling water and cook for about 4 minutes until just barely tender. Drain and drop them immediately into the bowl of ice water to stop the cooking. Let them cool for a few minutes, then drain well.

Meanwhile, add the olive oil, mustard and salt and pepper to the shallot mixture and stir to combine. Turn the drained and cooled beans into a serving dish or bowl, drizzle over the dressing, and toss to coat the beans. Season with more salt and pepper if needed. Serve at room temperature.
Nutrition Information
Calories:
164
kcal
|
Carbohydrates:
9
g
|
Protein:
3
g
|
Fat:
14
g
|
Saturated Fat:
2
g
|
Sodium:
23
mg
|
Potassium:
292
mg
|
Fiber:
3
g
|
Sugar:
4
g
|
Vitamin A:
856
IU
|
Vitamin C:
15
mg
|
Calcium:
62
mg
|
Iron:
2
mg
The nutrition values are provided as an estimate. It is not intended as a substitute for the advice of a qualified healthcare professional.
Made this recipe? Post a photo of your delicious creation on Instagram with our hashtag #dinnersolved