This post may contain affiliate links. Please read our privacy policy.
Homemade Stew Recipes
In many places around the country the temperature has been crazily cold. It's time to pull out the big guns. It's time for stew.
Just picture it; the whole house filling with rich slow-cooked aromas, all those ingredients and flavors melding together, and that magical special element, the fact that almost every stew gets better with time.
7 Stews To Keep You Warm. The fact that it's cold out means it's stew time, and that's always a good thing.

Tweet This
So, make stew. Make a lot of it (most recipes can be multiplied up with great ease and success, though, yes, there will be more browning of the meat time). Not only can you can revel in the fact that dinner is but a reheat away at any given moment, all week long, but you can freeze some for another day.
And invite people over. Stew is made for sharing.
---
7 Stew Recipes To Keep You Warm
This lamb stew recipe is lush and homey and exactly what you want to see bubbling away when you walk in on a cold winter night.
---
Apple cider makes a nice change of pace from a more classic-tomato based stew.
---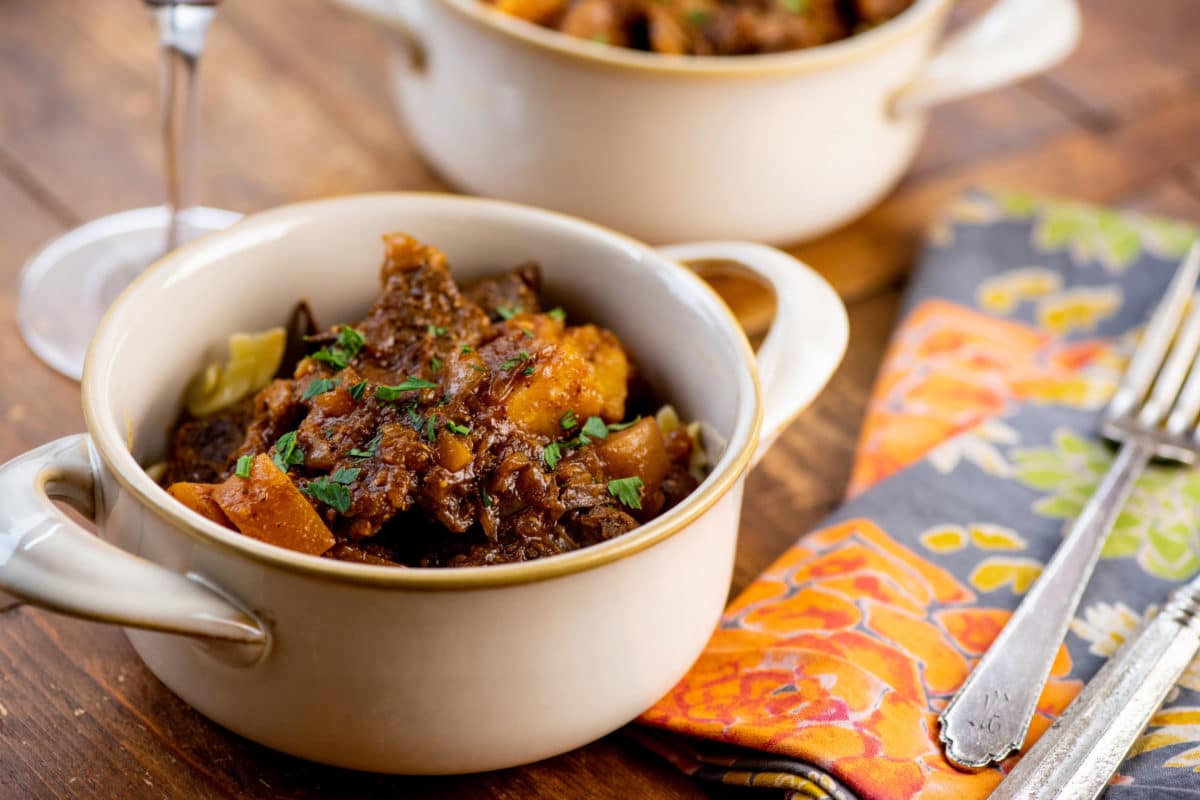 Let's just say the words "beef," "barbecue" and "beer" in the same sentence don't make Gary sad.
---
The perfect intersection between comfort food and something special.
---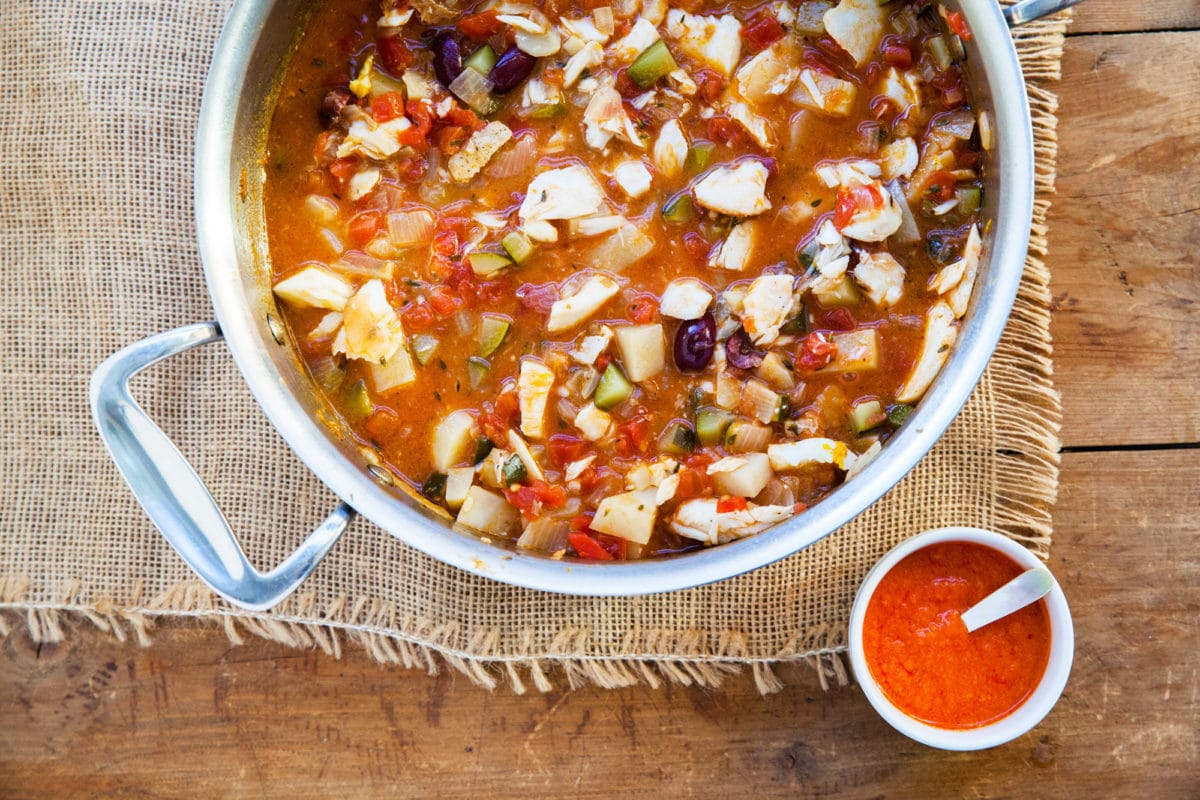 A bowl of this is like a tiny little trip to the Mediterranean. It's unbelievably easy, but absolutely company worthy.
---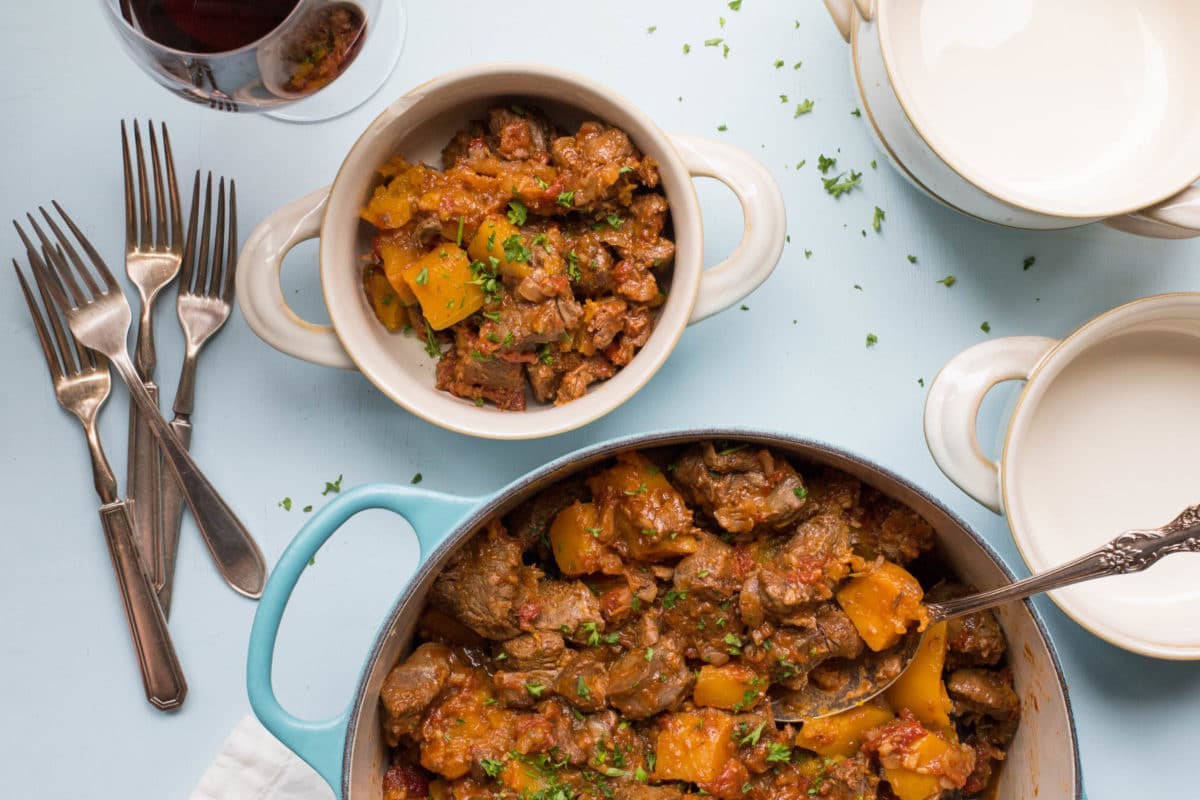 Lovely to come home to on a chilly night (and reheats like a dream).
---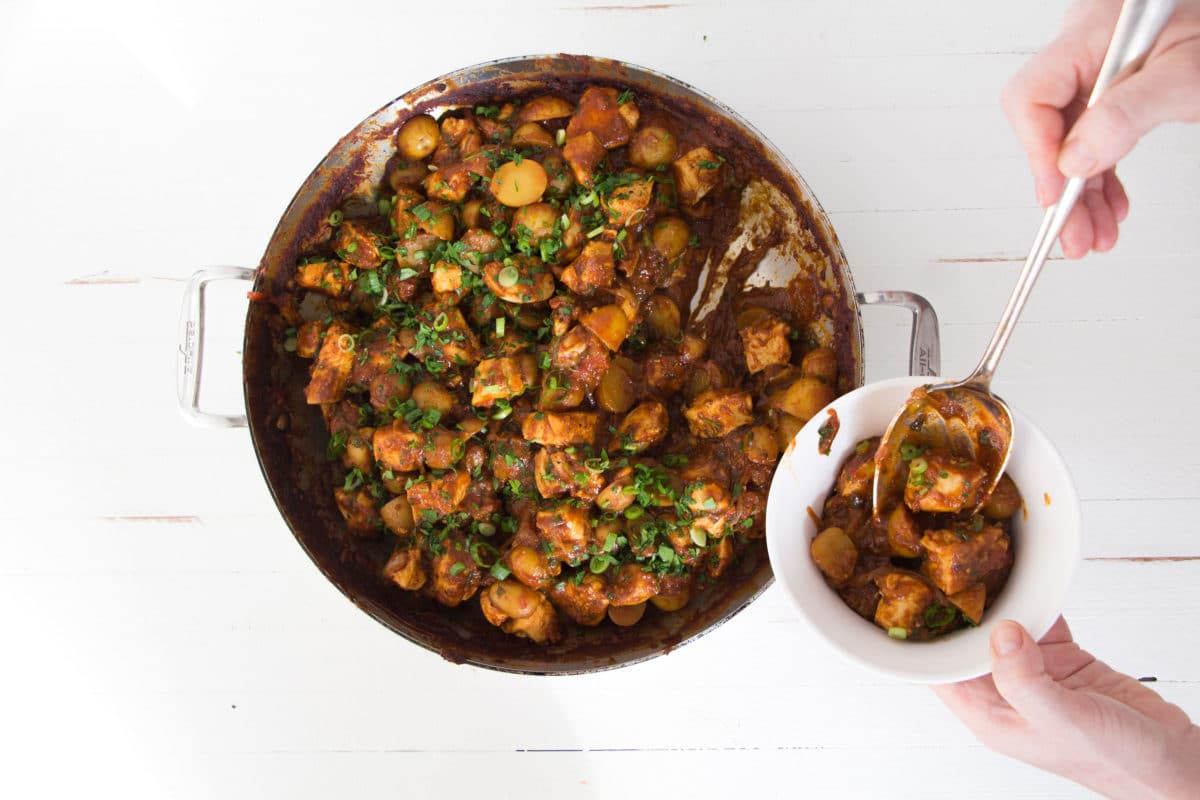 A handful of Indian spices turn a couple of ingredients into a satisfying full on meal.
---