This post may contain affiliate links. Please read our privacy policy.
Even though I love a good slaw all year round, Summer is definitely slaw season. It's hard to image a barbecue or a picnic or a warm weather potluck of any kind without a slaw or two on the table.
Plus, I love a slaw for topping a taco, whether it be a fish taco or turkey, or a fish sandwich, or a burger or pulled pork piled on a roll.
I love all kinds of coleslaw, or just "slaw" as many people call it. I'm all in on a basic slaw—cabbage-centric, maybe some carrots for color, a bit of onion for bite, and a creamy mayo-based dressing. I even like the sometimes mediocre, very creamy slaw served in those little paper cups alongside a sandwich at the deli or diner. Classics are classics for a reason. But there is definitely slaw life beyond cabbage.
---
What is the Difference Between Coleslaw and Slaw?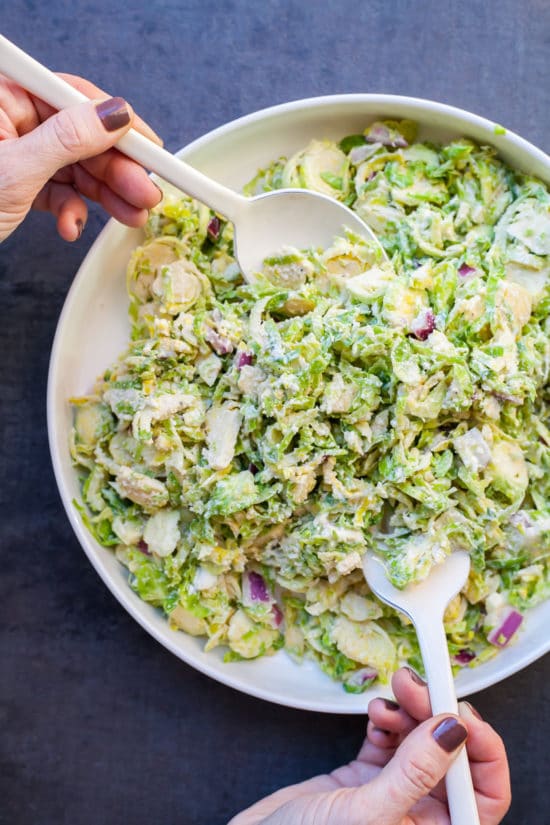 Apparently it's called coleslaw when cabbage is the star, but when other non-cabbage vegetables are featured, then it's technically a slaw. This is what the internet has told me. The roots of the word coleslaw are in a Dutch word that essentially translates to cabbage salad. Knowledge! So powerful!
My definition of slaw also rests on the idea that most if not all of the ingredients in the salad are shredded. Perhaps finely, perhaps coarsely, and there may be some non-shredded components in there, but they should also be small enough to blend themselves right in with the shredded vegetables.
A great slaw (or coleslaw, depending on where you hail from) rounds out a meal with flavor and crunch. Here are some traditional and not-so-traditional ways to get your slaw on.
---
6 Great Slaw Recipes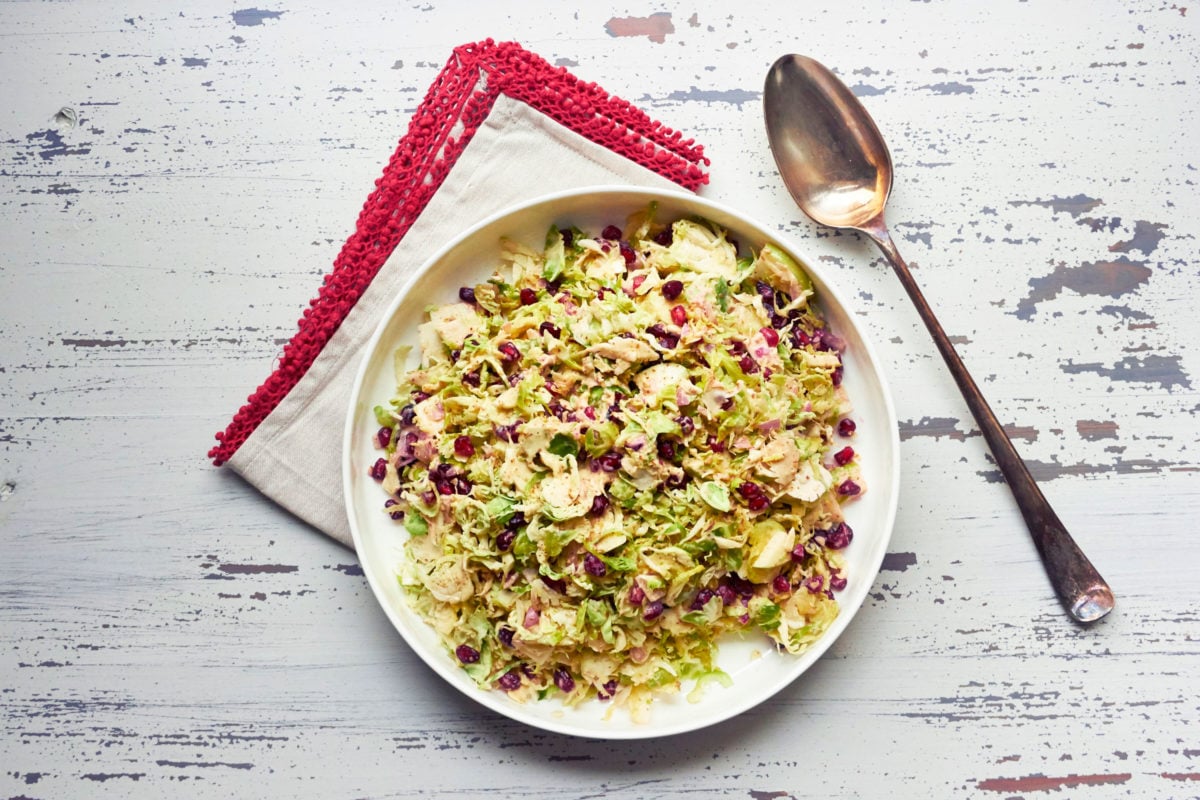 So much going on, in terms of taste, texture and color – this is a fully engaging salad. Fabulous for the holidays, with the green and red color scheme.
---
A slaw with a dressing that will remind you of those great Japanese restaurant dressings.
For the best crunch, toss the salad with the dressing no longer than 6 hours before serving, and keep it refrigerated.  The dressing is wonderfully potent, so you may not need to use all of it.  Leftovers are great drizzled over some brown rice.
---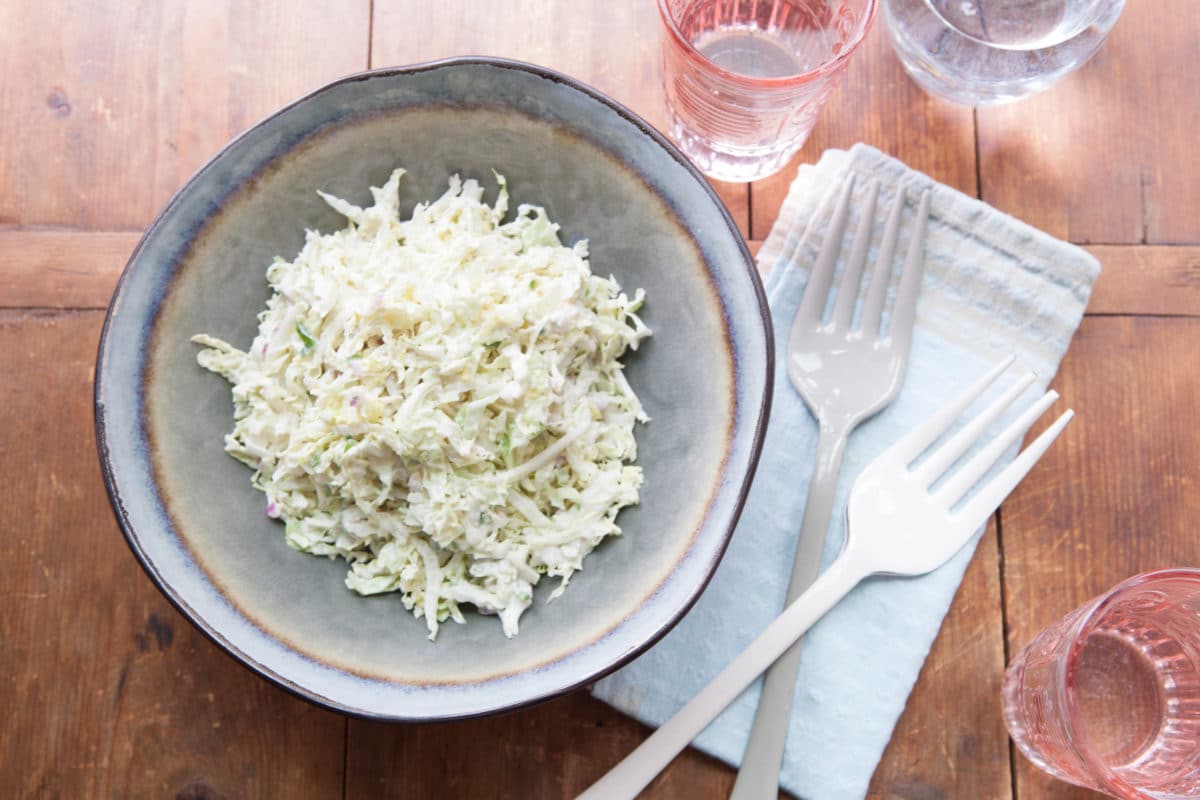 That classic slaw, with a bit of a kick. In some parts of the country, there is a bowl of this kind of cole slaw gracing the table as a matter of routine.  It seems to be more a part of the culinary fabric in the Midwest and down south, and that makes me a little jealous.
---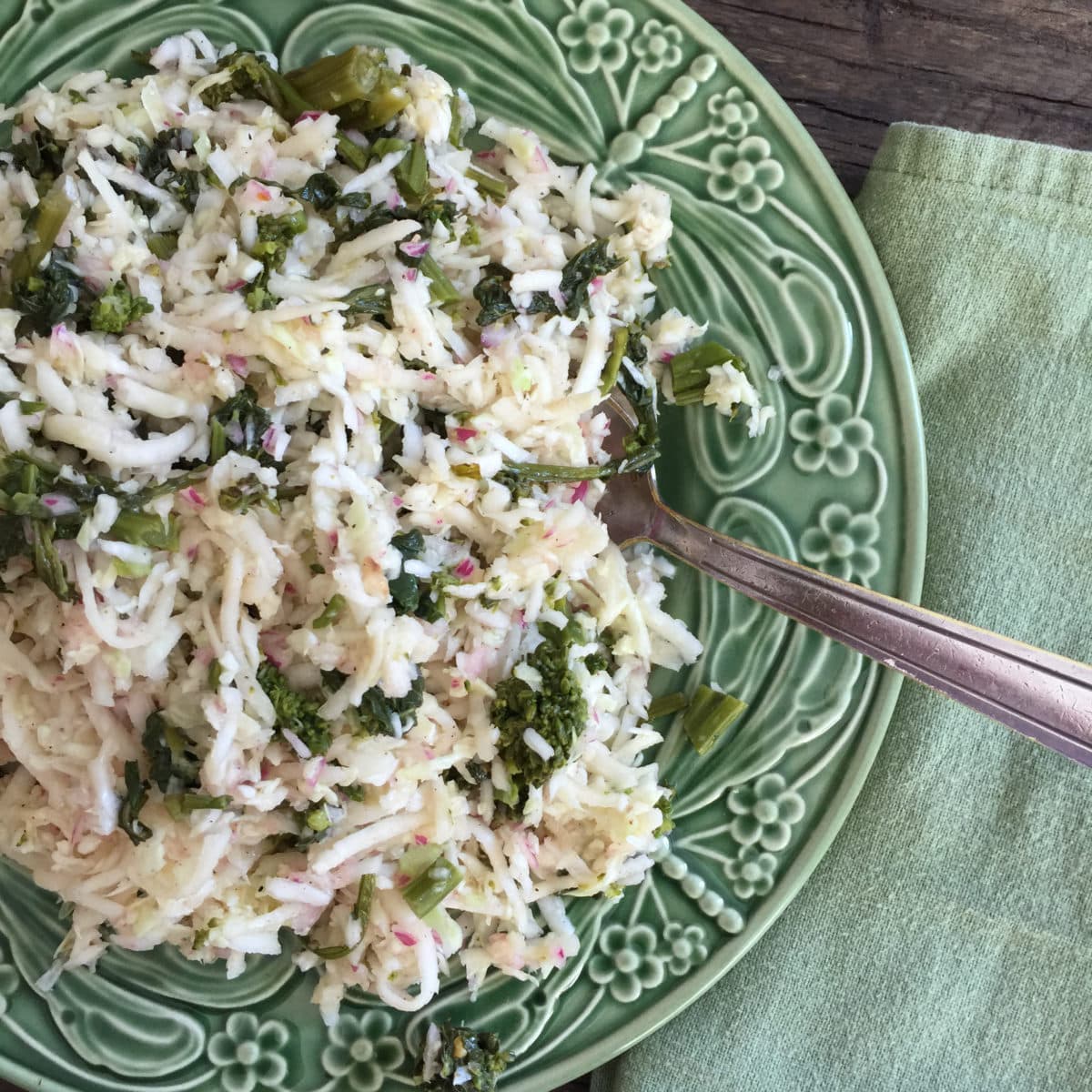 This is a surprising slaw with a lot of crunch. And a great way to use up a bit of leftover cooked broccoli rabe.
Just enough broccoli rabe to provide a little hint of bitterness, that fabulous crunch of cabbage, and the crisp clean flavor and texture of kohlrabi (one of my newest favorite vegetables).  It's pulled together with a simple vinaigrette dressing, which is a nice change of pace.
---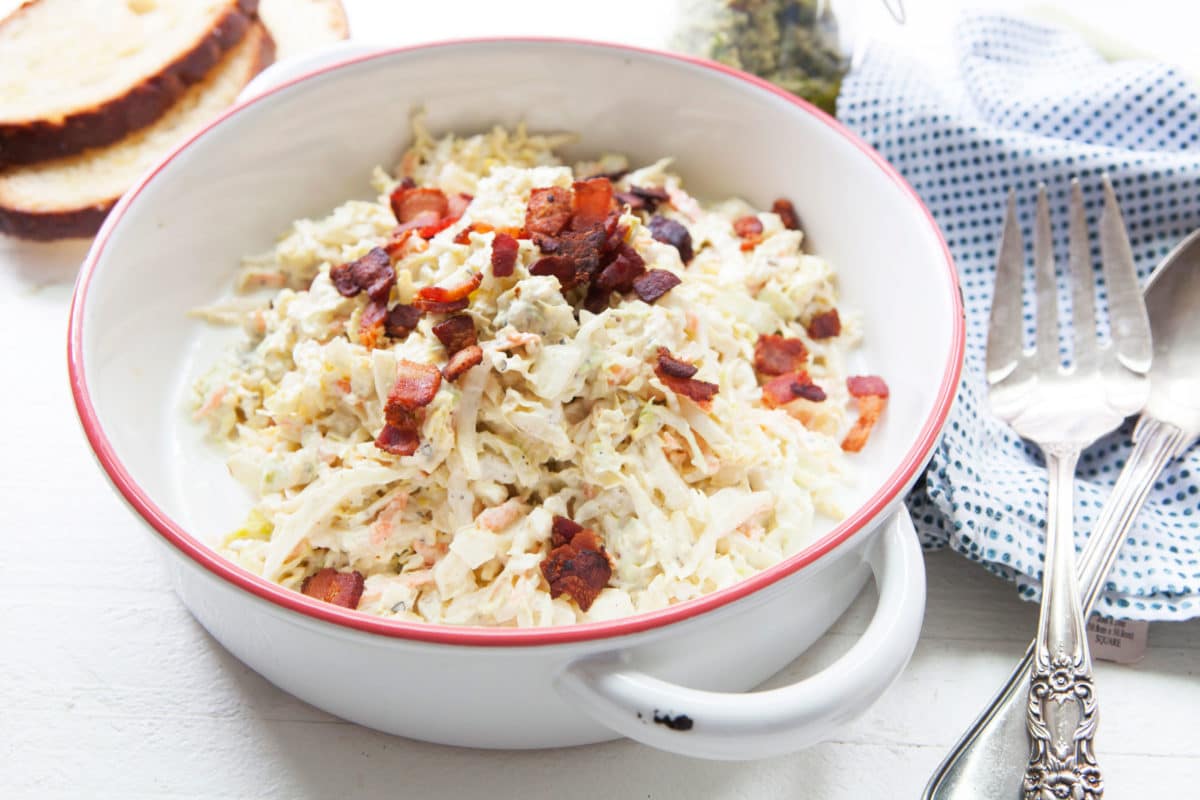 This is kind of like a steakhouse wedge salad in a slaw form. I would also serve this with ribs, or just a plain old sandwich for a pretty perfect summertime lunch.
---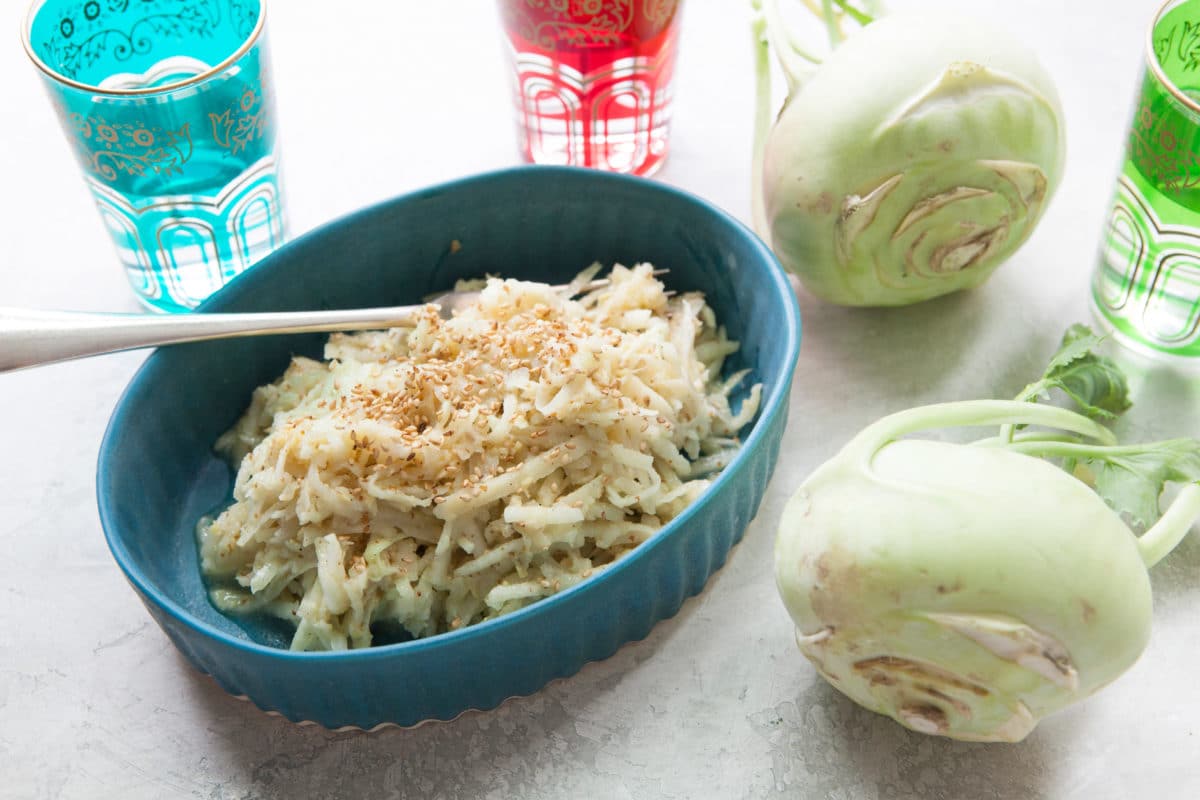 ---