This post may contain affiliate links. Please read our privacy policy.
If there is one thing, one single thing, that I think you can do to make a gathering feel more special, it's to offer up a signature drink. It doesn't have to be fancy, it doesn't have to be alcoholic, simply make one beverage just for the occasion and present it to your guests in addition to the usual assortment of soft drinks, beer, and wine.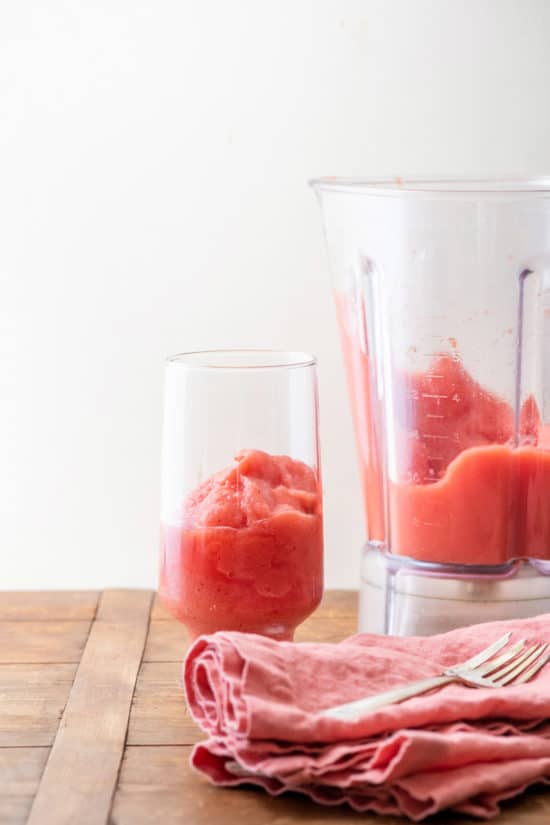 It just says, hey there, I put some extra thought into this occasion—thanks for coming over. This is a good idea all year long (hot ginger apple cider toddies for the winter? Yes, please), but somehow particularly fun in warm weather—when you may well be entertaining outside.
Here are five drinks that say, "Welcome, we're glad you're here." Do you have a "house drink" that you serve when you're going the extra step? Please do share—I'm always looking for a new libation.
---
8 Great Summer Drinks
Learn how to make homemade watermelon lemonade, the most refreshing summer drink on the planet, with only three ingredients (plus ice!).
---
Delicious with sparkling wine, or substitute with sparkling water to make it kid-friendly.
You make a simple puree of peaches and mango, then give it sparkle with the addition of sparkling wine or fizzy water (or a combination). It's so nice to have a single drink that can be made alcoholic or not, and is therefore adaptable for any kind of crowd.
---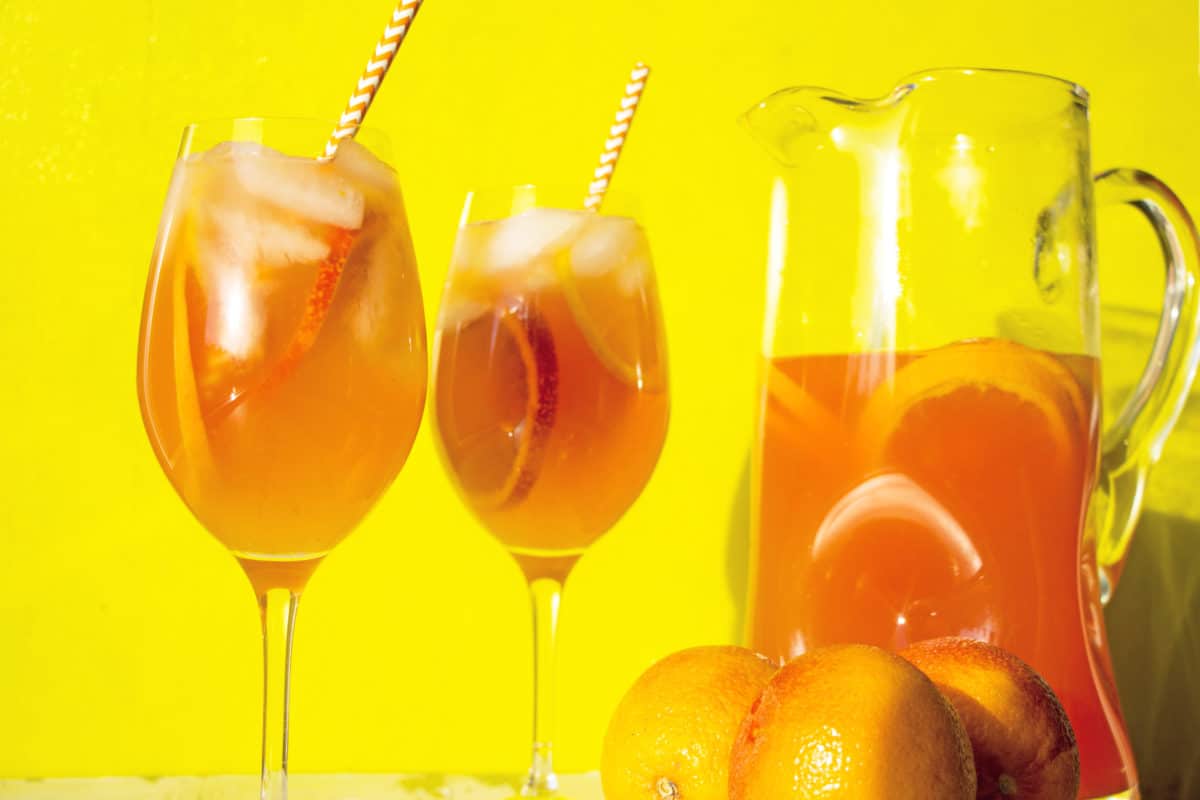 Bright, and delicious, the prettiest orange, this refreshing cocktail is perfect year round.
---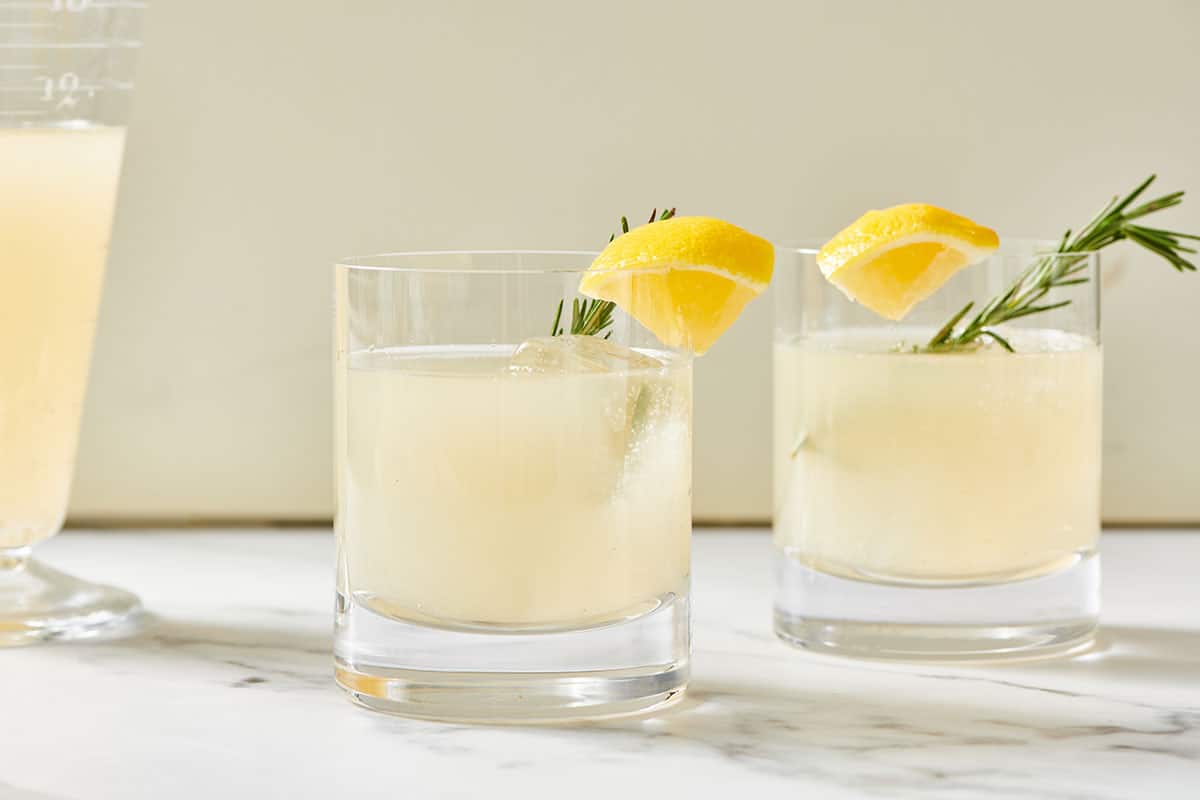 This cocktail is bright and fresh and effervescent, with flavors of lemongrass, rosemary, ginger, lemon, and just a hint of spiciness. It includes a flavored homemade simple syrup you can use in other summery drinks, too!
---
This Cucumber Gin and Tonic was made for those hot summer nights (tell me more, tell me more….). And no muddler, no problem — check out the little cocktail hack in this recipe!
---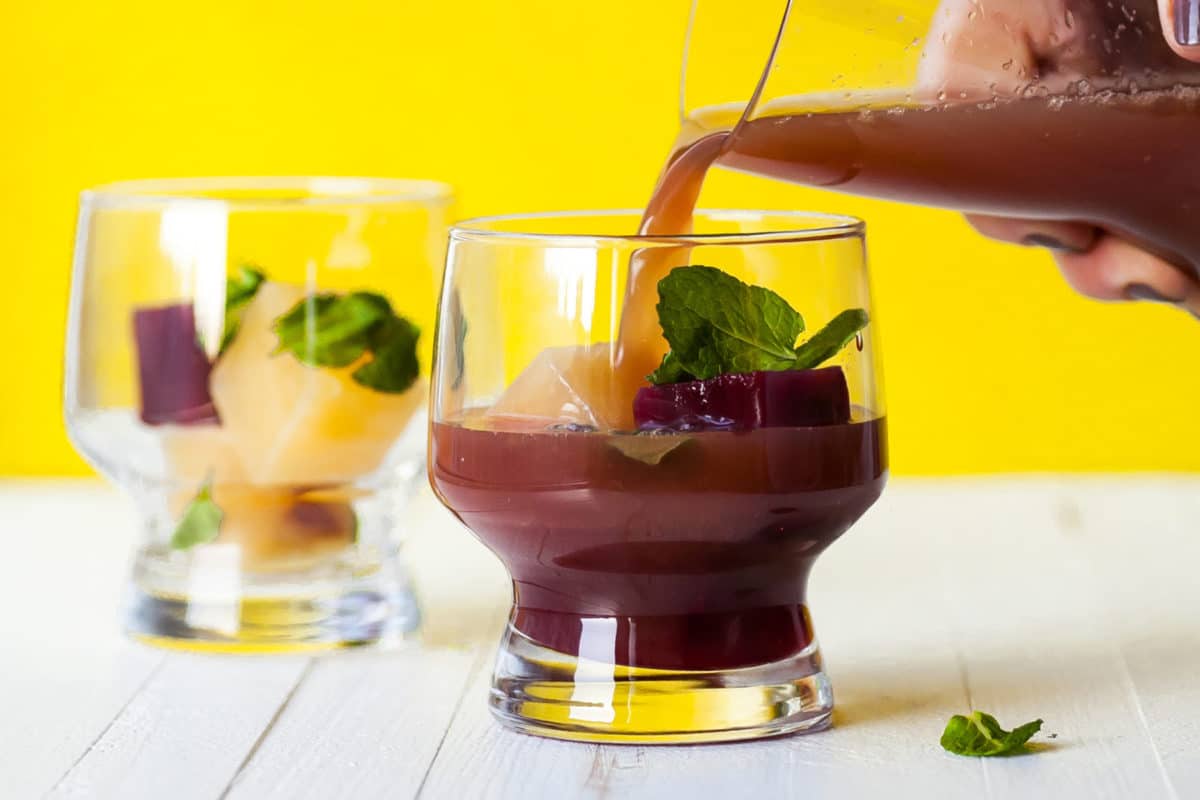 No booze in this refreshing drink.
This is super pretty—definitely a "wow" moment for entertaining—and if you want to really show off, make some pomegranate and orange juice ice cubes ahead of time and pour the drink over those. If you want to add even more "oh no you didn't," freeze soft ginger candy inside the ice cubes for a post-drink treat.
---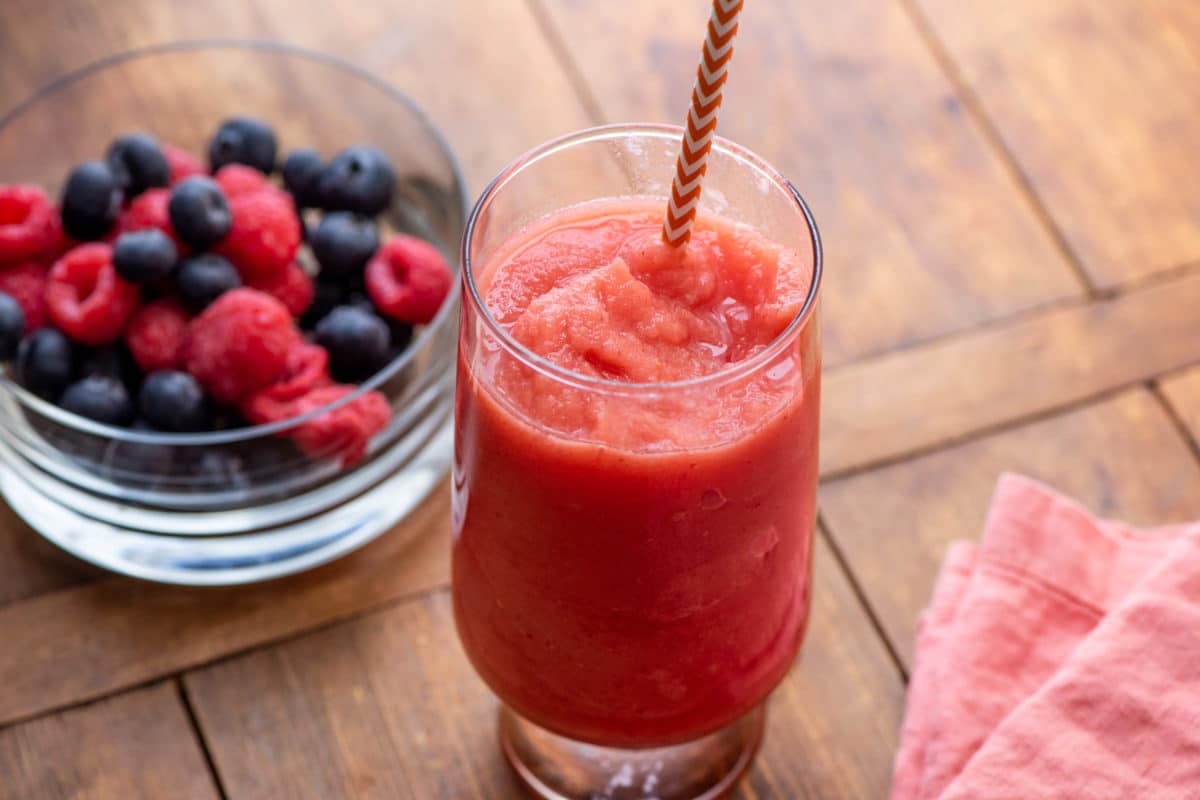 The dog days are over. If you make one icy smoothie drink this summer, it should be this refreshing and colorful one. Get out that blender, you are going to make some hot people very happy. (And yes, you can put in some booze if you wish).
---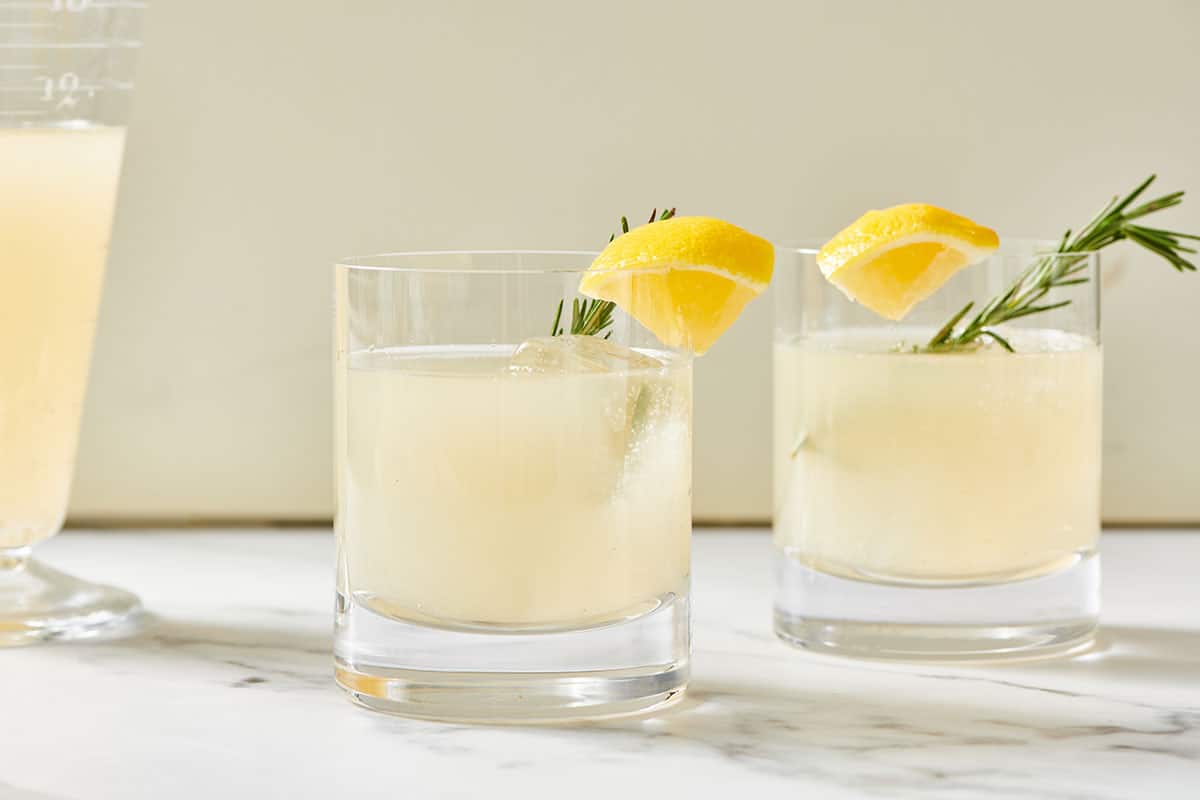 This cocktail is bright and fresh and effervescent, with flavors of lemongrass, rosemary, ginger, lemon and just a hint of spiciness. The simple syrup at its base can also be used to sweeten and add interest to everything from other cocktails to lemonade!
---