If pressed to pick one cuisine to cook and eat for the rest of my life, I think it would have to be Asian. Now that's a total cheat, since the idea of Asian cooking encompasses a vast array of more specific Asian cuisines, from Thai to Japanese to Chinese . . . and those cuisines encompass a whole array of other more discrete Asian cuisines (take Chinese food—we have Szechuan, Catonese, Hunan, etc., etc. . . .)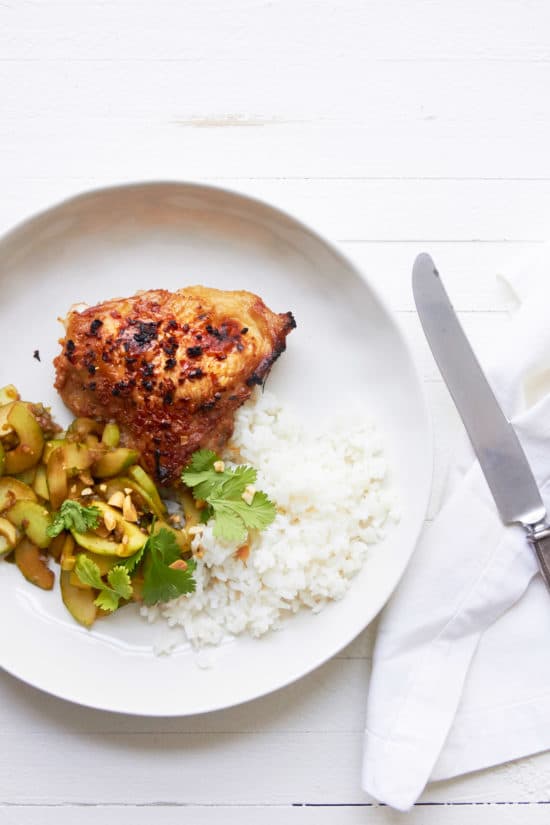 And a smidge of a confession—I would eat sushi every day if the fates would allow. It's my favorite food, yet it's one I don't make myself (I am happy to leave that to the professionals, though my boys gave me a ten-pound bag of sushi rice and a sushi rolling mat for Mother's Day last year. Sweet, hopeful, befuddled boys).
But other than that little no-go, my pantry is bursting with ingredients like ponzu sauce and chili garlic paste, my fridge never without fresh ginger and miso. But you don't need a full-on Asian pantry, just a handful of ingredients to make perfect, simple dishes..
Here are just a few of my favorite (easy!) Asian recipes to jump into.
---
5 Great Simple Asian Recipes
4 ingredients, not including the salmon. Wow, right?
Seriously, by the time you preheat the oven the salmon will be in its marinade, and you'd better have started the rice and made a salad or whatever because dinner is about to be ready! Or try these clean and spicy Asian greens.
---
A sticky, tender Chinese-style rib recipe that you can make on a grill or in the oven.
I created these as a Father's Day Gift to my husband, Gary, who loves ribs more than anyone else I know, with the exception of my own father. My kids are no slouches in the rib-loving department either. Serve them with Asian Kohlrabi and Apple Slaw.
---
---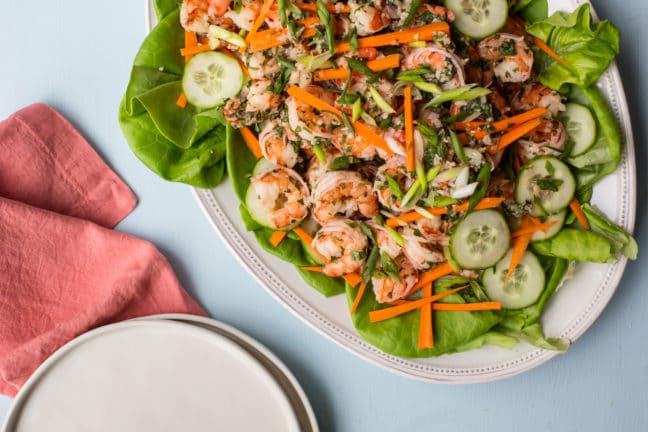 Bright and beautiful and free from regrets. Wish I could say that about everything in my life. A one-dish warm-weather meal.
---
A fantastic Thai twist on a steak salad. Gary said he would have paid good money for this meal. Aw.
---