This post may contain affiliate links. Please read our privacy policy.
Bear with me — I promise, there are recipes at the end of the tunnel.
When someone in your life dies, you embark upon the well-worn path of a year of "firsts". People who've gotten there before you, who've lost someone central to their lives, will tell you about what it's like to maneuver through that initial 12 months of "this is the first year that ______ hasn't been at ___________."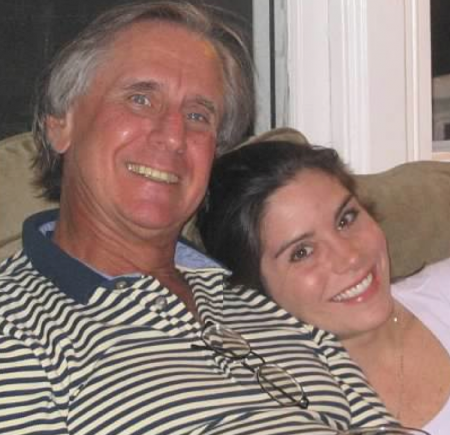 Our firsts began before even dad died, during the half a year between diagnosis and the end. There was the first time he wasn't at Thanksgiving, his favorite holiday of the year. My mom and sister took him to the hospital. I watched them shut the ambulance doors and then turned around and stayed behind with the 30 guests we had invited, having known it was probably the last one and having hoped for the best.
Well-meaning relatives and friends helped reheat and serve and make gravy, following my lead as I put on the mantle of cheerful hostess, pouring wine, delegating tasks, assuring everyone that he would want us all to carry on, and pretending this was all ok. My hands shook as I carved the turkey, which was always Dad's job.
The first time he wasn't at the office holiday party, the first time he missed a grandkid's school play. And now he's gone, and the official year of firsts lies in front of us like an emotional Navy Seal obstacle course.
My father was brilliant and generous and very hard to please. I kind of felt like I had my best shot at it in the kitchen, and when he would dig into a piece of apple streusel pie or a plate of ribs and grin with pleasure, it was….well, frankly embarrassingly gratifying and validating. In the acknowledgements for my book, I confessed that "my parents' opinions matter to me than anyone else's, with the exception of my husband. I don't think it's always healthy but it's just true."
So, a huge first is careening down the road; the first Father's Day without a father. Still doesn't penetrate, doesn't seem real, doesn't register. But I know when I am cooking for Gary this coming Sunday, it'll just have to be understood that I am still cooking for my dad, too. And luckily they both love pie.
A Father's Day Menu for Gary