This post may contain affiliate links. Please read our privacy policy.
There are many ways to entertain friends and family, but during this terrifically busy season, it's the Open House party that I gravitate to. Not a big sit down meal, not a frenetic, crowded 2-hour cocktail party, but rather a gentile stretch of time with people coming and going as they please.
This kind of party allows people to stop by when it works for them, and stay as long as they wish – and it also allow you to host a lot of people in one day, hopefully in a nice gradual flow.
With a serve yourself bar and an array of (mostly) room temperature food, you can create a relaxed atmosphere that makes people understand that the whole real point was to get to connect for a little while, and share a drink and something good to eat.
Here's how to put together your own Open House party.
---
Time and Date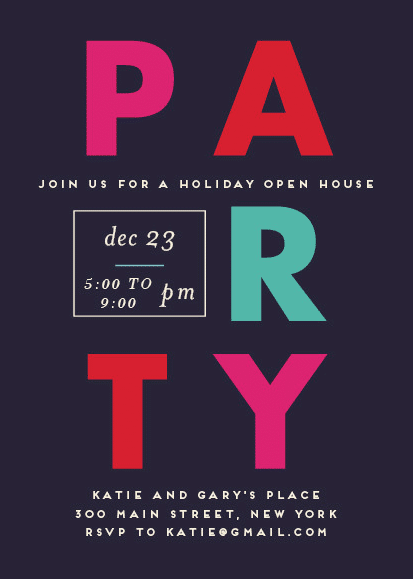 Evenings are festive, but consider an afternoon party if you are including a lot of families with kids. A 4-hour time frame allows for a nice flow of people coming and going, and hopefully means that you will be able to spend some real time you're your guests. Send an invite—either paper or online—with all of the details.
Plan Ahead and Make Lists
Write down all tasks that need accomplishing, everything from brining the pork loin to buying flowers to stocking the bathroom with towels and soap.
Make a list of what to buy (and when to buy them – shop for non-perishables, including all drinks, as far in advance as you can).
Plan out what can be made ahead, and especially what can be frozen.
Note down a timeline for the day of, what need to happen, what gets served when, so nothing gets lost (and name who is responsible for each item!).
The Food
The key words are make ahead and room temperature. You might pick one or two things to serve hot, like mini quiches, and pop a few batches of those into the oven over the course of the party – or not! Hot dips, like Hot, Creamy Spinach and Goat Cheese Dip or Hot Corn Queso Dip are another easy warm offering.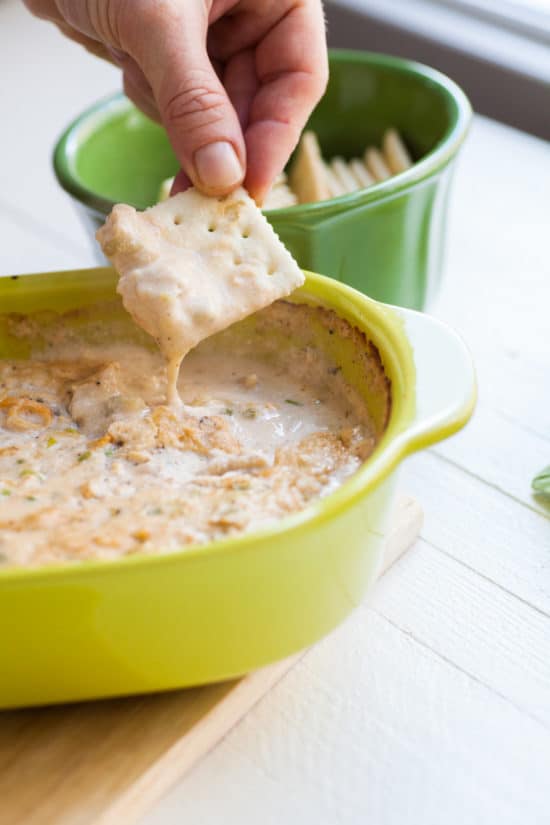 Start by thinking about a buffet, and what kinds of foods are happy to sit out for a while. Don't feel the need to have an enormous menu, 4 or 5 offerings are just fine. You will likely want to make back ups of certain dishes, so you can swap in a fresh plate as the party goes on and new folks arrive.
Also think about color, things that make sense together on a plate, and make sure you have something from all of the food groups – and don't forget to have an offering for those who are vegetarian and gluten-free, if you know some of your guests will be looking for these options.
Have a few dessert options as well (utensil free things are good – brownies and cookies and such), and find a separate area for those if possible. If people ask if they can bring something, you can't have too many desserts during the holidays it seems!
The Buffet
Set out all of the platters and serving utensils at least the night before. Use Post-Its or scraps of paper to label each platter with what it will hold, and put the serving utensils on top of each dish. Take a mental walk through your whole menu.
Put out the glasses, plates, utensils, napkins, etc. Don't stress about not having everything match- there is a great deal of charm in mixing up the various items you own. Many people turn to plastic for larger gatherings, depending on the number of people you will be having, and the amount of dishes you are willing to face the next day.
The Bar
Set up the bar ahead of time. Put out glasses, a bucket for ice, small bowls for citrus wedges and olives.
Consider filling a large container or bucket with drinks and ice, so that everything stays cold and people can help themselves. Do not feel obligated to offer every beverage under the sun—pick a few alcoholic beverages and a few non-alcoholic and just make sure you have enough in total. But having one special cocktail can add a nice little flair to the evening.
Color, Flowers, and Candles
Pops of color are something to think about, and can be as simple as some supermarket flowers in low vases, bowls of fruit, and some votive candles spread throughout the space.
Other Tips
• Be prepared to replenish the food as needed, so that the platters look appealing, and it doesn't sit for too long.
• Divide up responsibilities within your family, or think about hiring some help (local college students are often looking for some holiday income).
• Don't have a real bar space, and running out of room? Clear off a bookshelf and make that the bar for the evening—it looks quite great.
• Make a garbage can visible.
Feeling a little better? Plan ahead as much as you can, and make sure to enlist some help. And take a moment look around to see how many great people you have in your life.