This post may contain affiliate links. Please read our privacy policy.
Getting back in the swing of weeknight/schoolnight dinners stands out as a shining example of what can be crazy-making about the re-entry period of fall. I've just started bracing myself, and thinking about how to make those dinners a bit smoother, calmer, and less stressful. Damn, I do this for a living and still find it overwhelming at times. Here are some thoughts on getting it done with less craziness:
Again and again, get the kids involved. Over the weekend, or a quieter moment, let each of your kids pick something they would be happy to eat that week. Encourage them to look through cookbooks, poke around online, flip through a magazine or two. Then if they are old enough, you might also ask them to: 1) create the shopping list for the recipe, 2) help prep for and cook the recipe, or 3) figure out what else to serve with the dish they picked.
2. Make double batches whenever possible, and freeze half. Then you'll have another lasagna/pan of enchiladas/chili dinner waiting in the wings for later in the month. Aren't you amazing.
3. Embrace leftovers. My family actually really likes it when we have accumulated enough leftovers for a full-on leftover night, where we pull everything out and create some sort of schizophrenic smorgasbord featuring some slices of roast beef, roast chicken, fried rice, roasted butternut squash, and the last few spareribs. Add a salad, and it's quite the buffet.
4. For those days when it's simply the reality that people will be eating at different rimes, make a big pot of something durable that can be reheated. Hearty soups, chilies, black beans and rice, stews…all of these can sit on the stove over low heat for quite some time, or you can scoop out portions as you need them and heat them in a smaller pot or in the microwave. A good fix for nights where parents are working late, kids are trickling in from gymnastics, and so on.
5. My favorite support tip: prep your week. On Sunday, or whenever you can carve out half an hour of time, chop up some onions, mince some garlic (and cover it with oil so it doesn't discolor), mince some parsley, peel and mince some ginger, zest and juice some lemons or limes. Just get some ingredients that you often use, or know you will use in the coming week, all ready for action, put them in small plastic containers, and toss them into the fridge. You will be thanking yourself all week long as you do the weeknight dinner dash.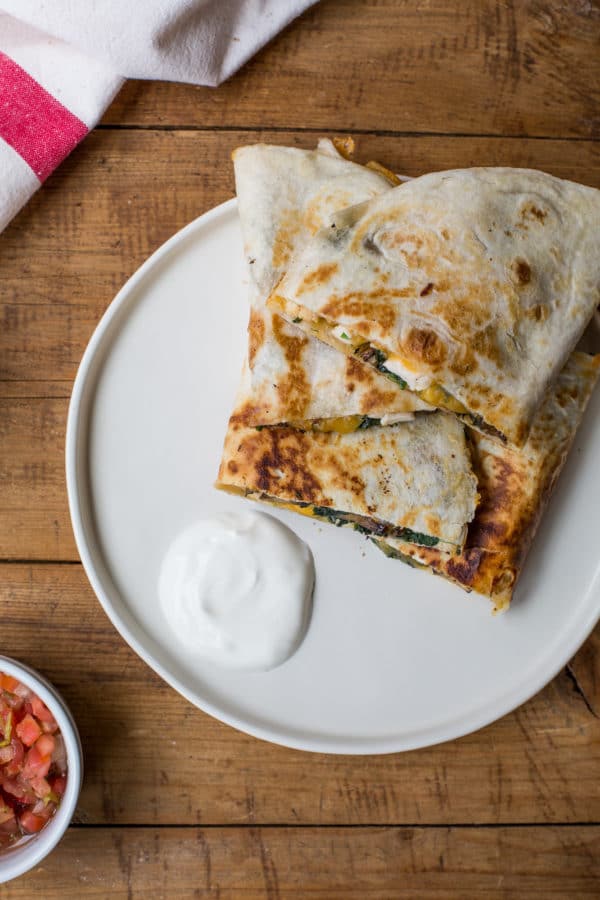 6.Make extra protein: if you are roasting some chicken, roast some extra pieces. If you are making beans, make another few cups. This extra will come into use later in the week in the forms of quesadillas, enchiladas, stir fries, and so on.