This post may contain affiliate links. Please read our privacy policy.
A container of refrigerated dough—whether it be biscuit dough, a refrigerated pie crust, puff pastry (refrigerated or frozen and defrosted) is a fabulous recipe waiting to happen. Refrigerated doughs are some of my favorite convenience products out there. Yes, I make my own biscuits, sometimes. Yes, I make my own pie crust, occasionally. No, I never make my own puff pastry. I did it once and that is probably going to be enough for me.
But whether you head in a sweet or a savory direction, it hard to think of a more interesting springboard packaged ingredient that can take you so far. Here are some of the recipes I've come up with this workhorse of a shortcut ingredient.
---
What to Make With Refrigerated Dough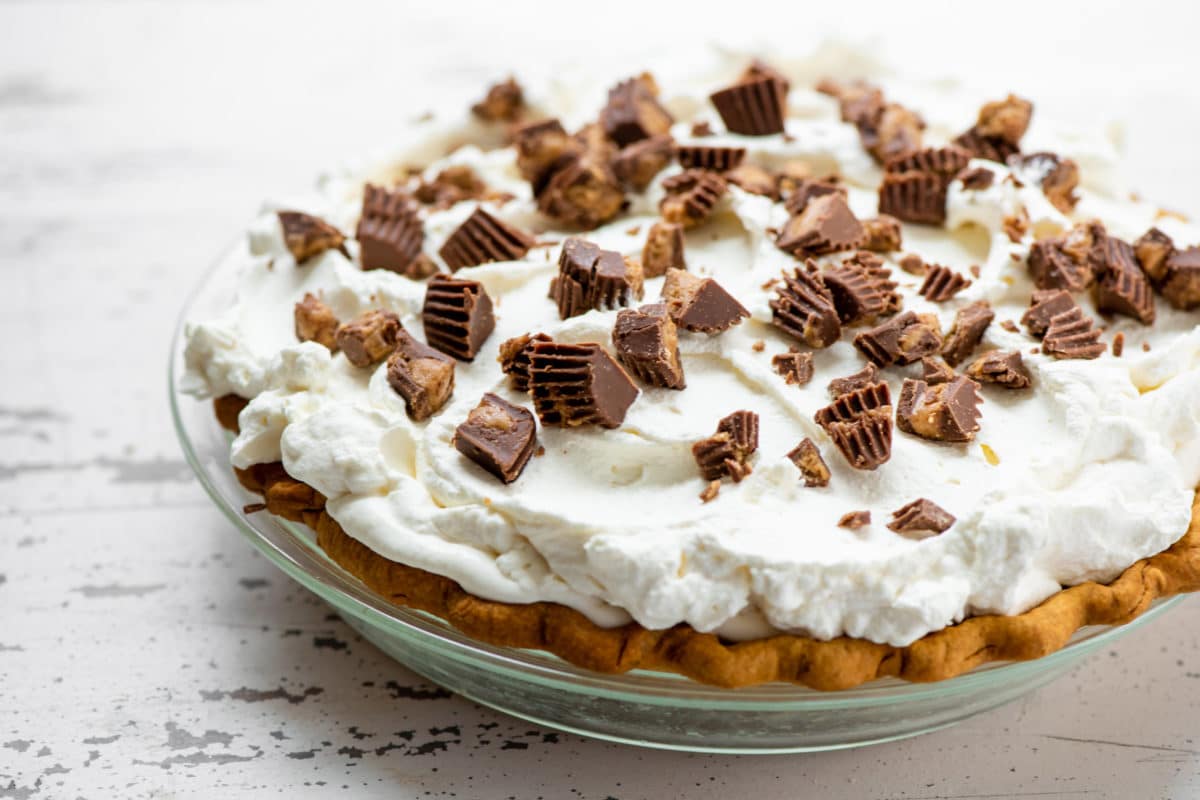 If you want to end a celebration or a gathering with a big old bang, you would be hard pressed to pick a better dessert than an ice cream pie. Somehow ice cream stuffed into a pie crust just seems so much more festive and decadent and sultry than a bowl of ice cream.
And it's one of the most easy and summer-amazing treats on the planet. Especially this version, with the classic chocolate and vanilla and peanut butter cup thing happening. Not to mention the whipped cream.
---
Because you want to eat pizza all year long….and what's not to love about a pizza that acknowledges that right off the bat.
And while I love picking up fresh dough from a pizzaria or even the market, a tube of refrigerated pizza dough is the reason pizza appears on our table so often.
Pizza Quattro Stagionni literally means four seasons pizza.  It is typically divided into quadrants, with the toppings on each quarter representing each of the four seasons.  The artichokes represent spring, the peppers Summer, the mushrooms Fall, and the olives and prosciutto speak to Winter.
---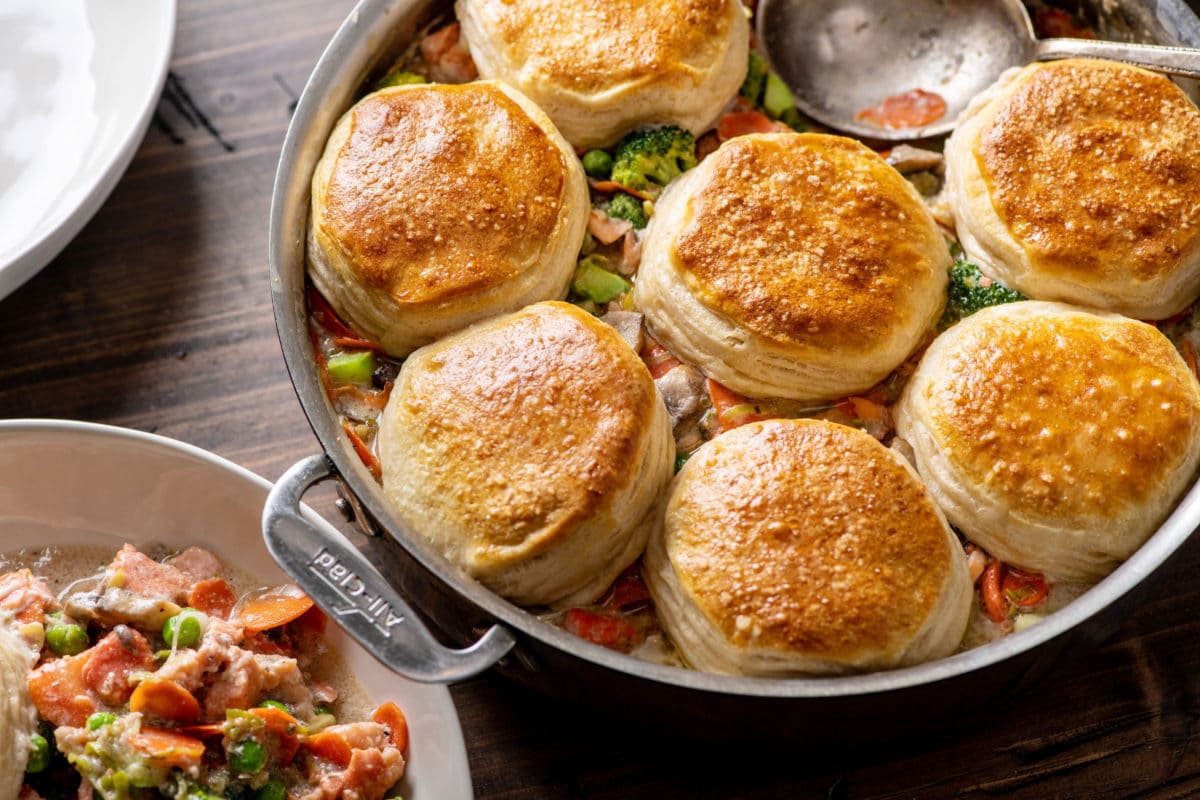 Pot pie gets a makeover with fresh salmon. This is so pretty with the colors of the fish and the vegetables peeking out from between the biscuits.
---
In some areas of the country, especially the South, sweet potatoes make regular appearances at the end of the meal, but to many of us, it's a surprise to encounter them in dessert form.  But they are called sweet potatoes for a reason, yet they offer a nice nutritional boost in this comforting, pretty, and very simple pie, made even easier by using a refrigerated pie crust.
---
Pastry strips made from refrigerated Danish dough or puff pastry dough turn a pile of berries into a gorgeous red and blue cobbler – the white come from the whipped cream. You can use this technique to cut out all kinds of shapes and top various fruits cobbers as you like.
---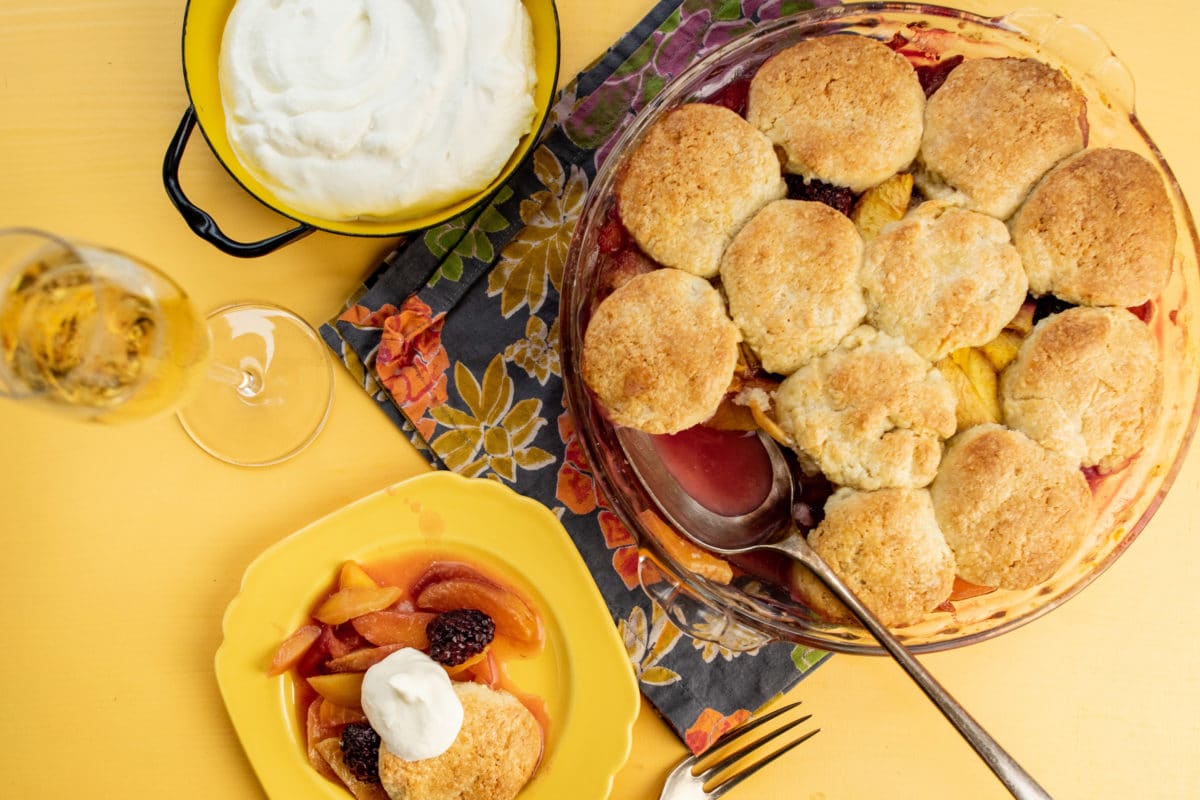 Served warm with ice cream and whipped cream, is one of the best summer desserts ever.
You can use whatever berries you like, and you can swap out other stone fruit for the peaches. In the original recipe I made my own biscuits, but the next time I need to get this into the oven and onto the table a little faster I'm going to go straight for that tube of biscuits.
---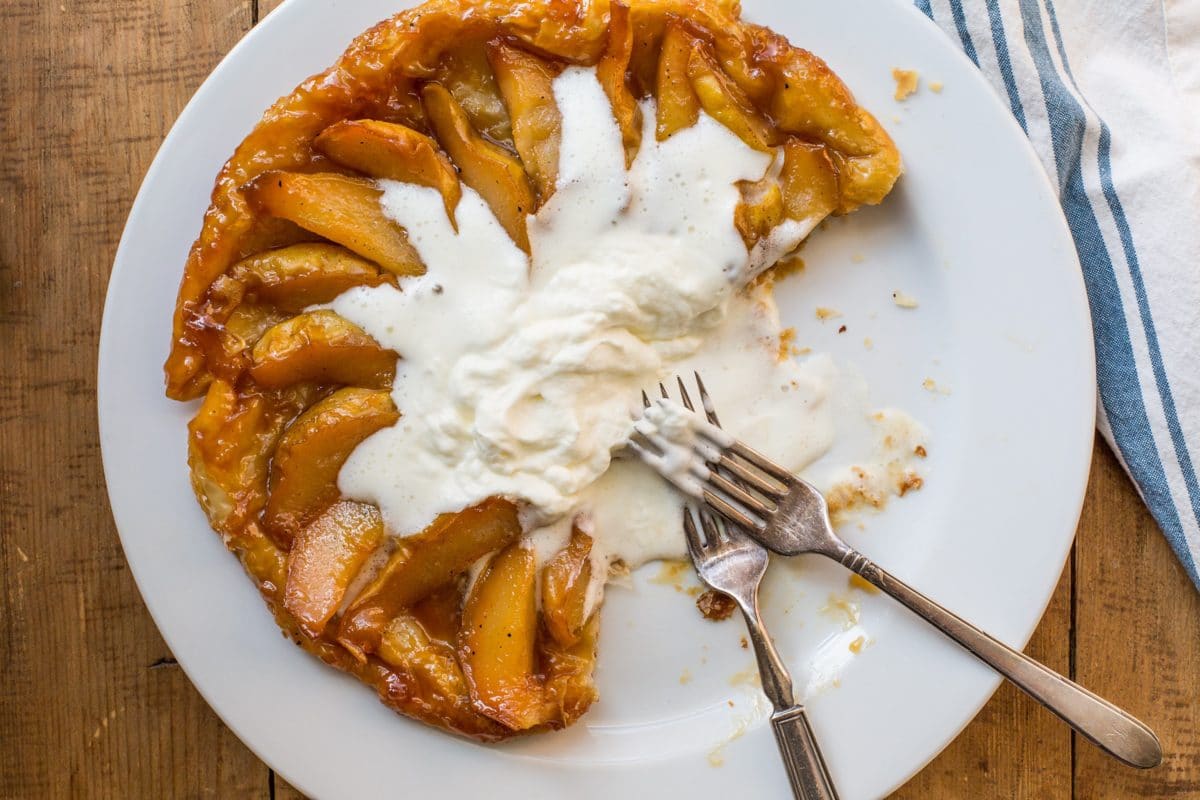 A sheet of pre-made puff pastry plus a handful of just-ripe pears turns into this.
You'll feel extremely pleased with yourself when you flip that pan over, and this is what pops out.
---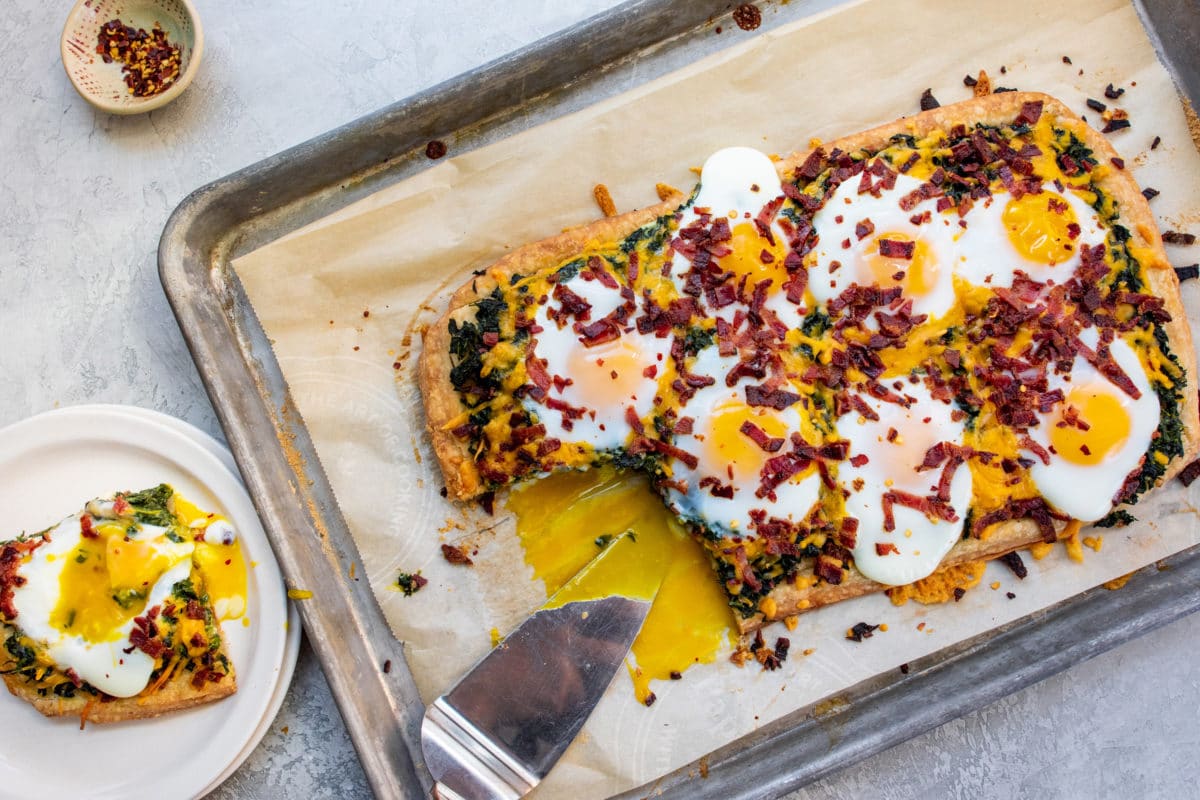 This comes together quickly thanks to prepared puff pastry, and is a true morning treat. Good morning, sunshine.
Even though the tart looks quite fancy, it's made from items that you can (and should, says me) have on hand in the refrigerator and freezer, so it's easily assembled whenever the mood strikes.
---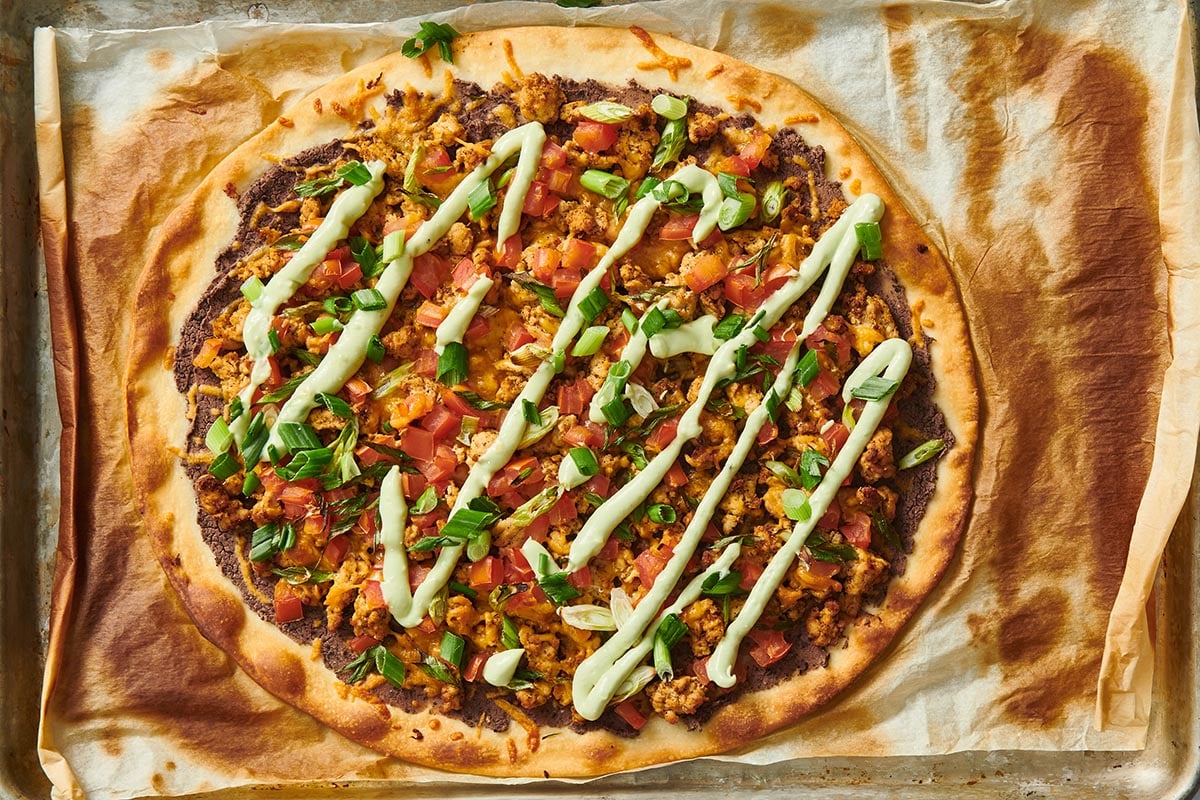 Think the Italians have a lock on the pizza department?  This Mexican inspired version will give that theory a run for its money (and hello, you beautiful refrigerated pizza dough.
A flavorful black bean puree takes the place of the tomato sauce, ground meat with Mexican seasonings is layered over, then a blend of cheeses such as cheddar, Asiago, and queso elbows traditional mozzarella aside, and finally the toppings show up in the form of scallions, tomatoes, and sliced black olives.  The whole thing is finished with a drizzle of creamy avocado crema.
---
Studded with ham, cheese, mushrooms and other veggies. Make ahead, reheats like a dream, portable and comforting.
A savory pie with refrigerated pie crust that is great slightly warm, at room temperature, even cold. A great make ahead dish for brunch, lunch or dinner…coming just at Thanksgiving, I promise!
---