This post may contain affiliate links. Please read our privacy policy.
If you are looking for hearty dishes to cook and freeze, then look no further than a pot of chili. Chili recipes usually make a lot, and you can enjoy some for one dinner with your family, and freeze half in quart or pint containers for another meal. If you are looking for a big freezer stash of chili, make a double batch.
Freezing Chili
Make sure to label the containers with the name of the dish, and the date it was made and frozen. Chili can be frozen for at 6 to 9 months.
You should freeze it in freezer proof containers, and remember to leave a little headspace, 1/2 inch or so between the top of the soup and the lid of the container. This is because the chili will expand slightly as it freezes, and if the container is filled to the top it could pop the top off when it expands .
Freeze chili in pint or quart containers for easy defrosting, or you can use freezer proof zipper top bags. If you use bags, freeze the chili with the bag lying flat so it take up less awkwardly large amounts of space. Then you can stack the bags, or even turn the bags of frozen chili on their sides and line them up like books.
If you are looking for hearty, protein-packed dishes to cook and freeze, then look no further than a pot of chili. Here are 9 chili recipes to big batch cook and freeze.

Tweet This
Defrosting Chili
To defrost chili, place it in the fridge overnight. Larger containers may take up to two days to defrost.
You can also defrost chili in the microwave using the defrost setting (make sure you are using a microwave safe container), and then transfer it to a pot heat it on the stove. Or if you are in a rush or haven't planned ahead you can even place the frozen chili in a pot, and heat it slowly, stirring often, over low heat.
Toppings should be fresh, but shredded cheese can be frozen, and obviously salsa is shelf stable until opened, so those are perennial topping options. Sour cream lasts for a long time in the fridge.
---
9 Chilis to Big Batch Cook and Freeze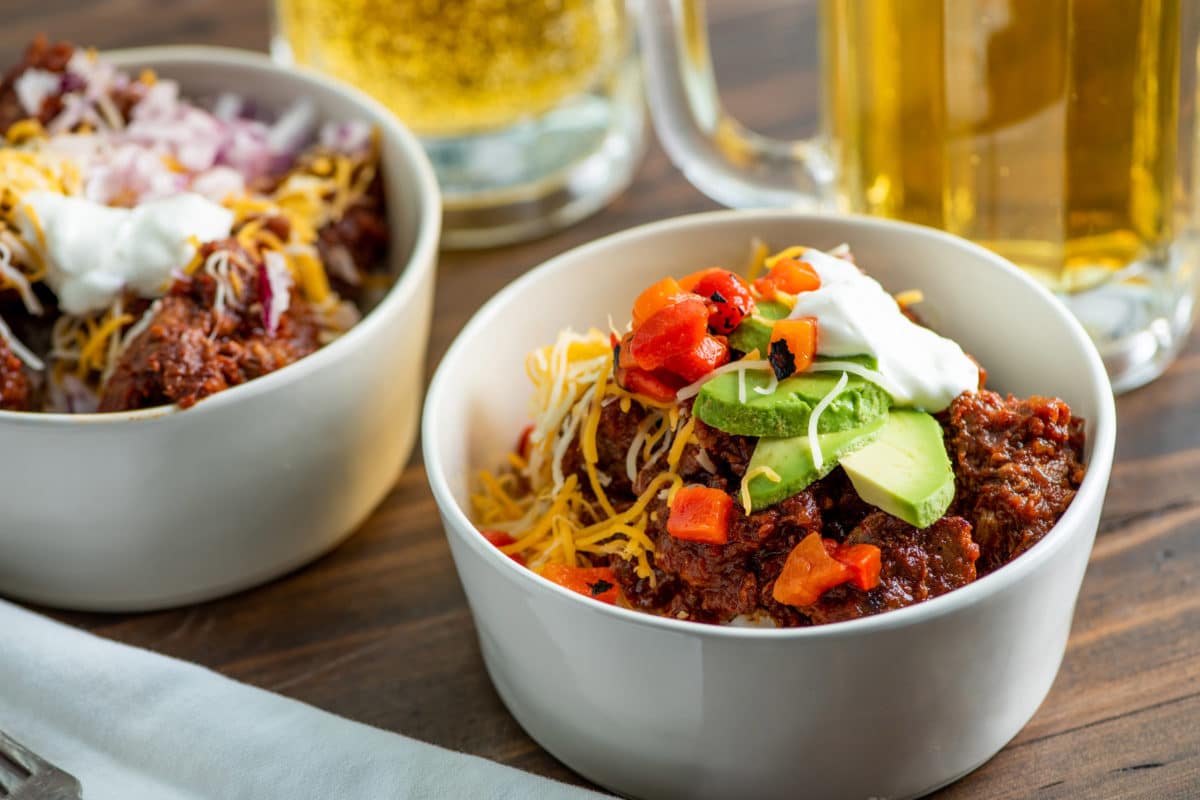 A "Bowl of Red" — If you did not know that the chili in Texas never, ever contains beans, then you have not discussed chili with a Texan.
---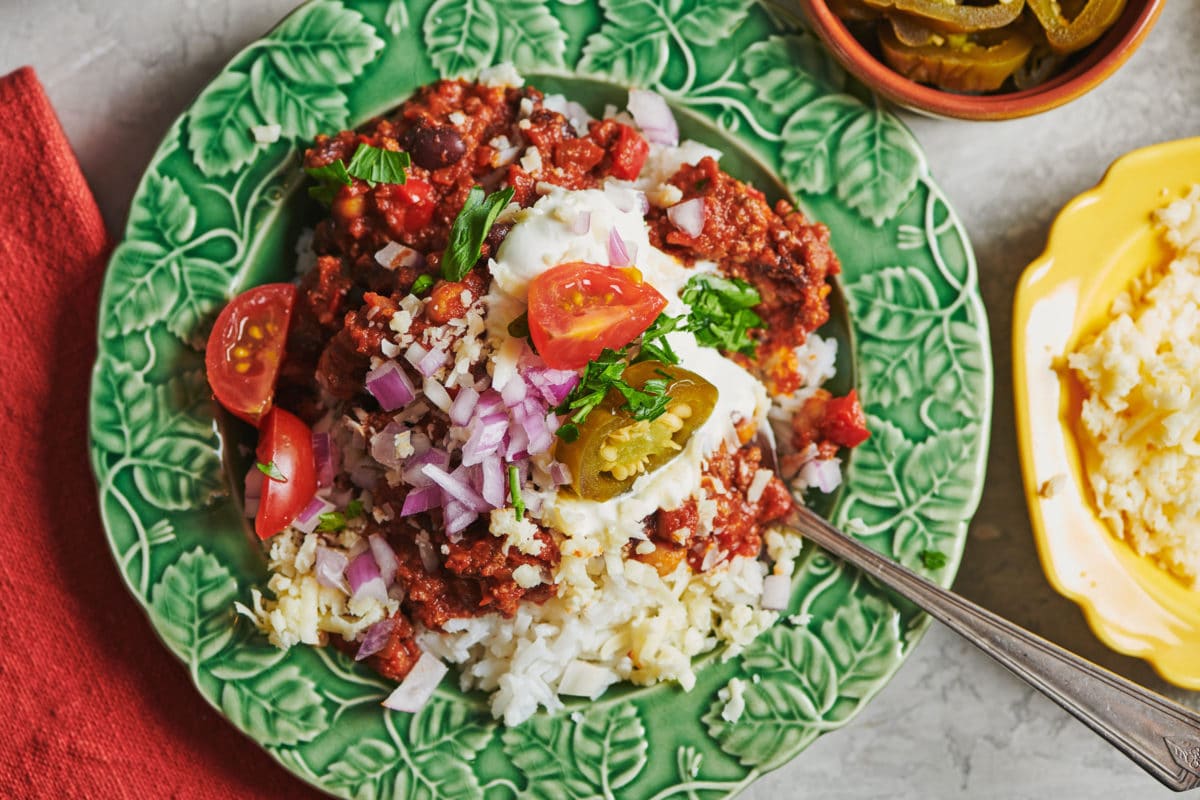 This easy ground beef chili is a pretty classic beef chili recipe, with a nice medium (but adjustable!) level of heat.
---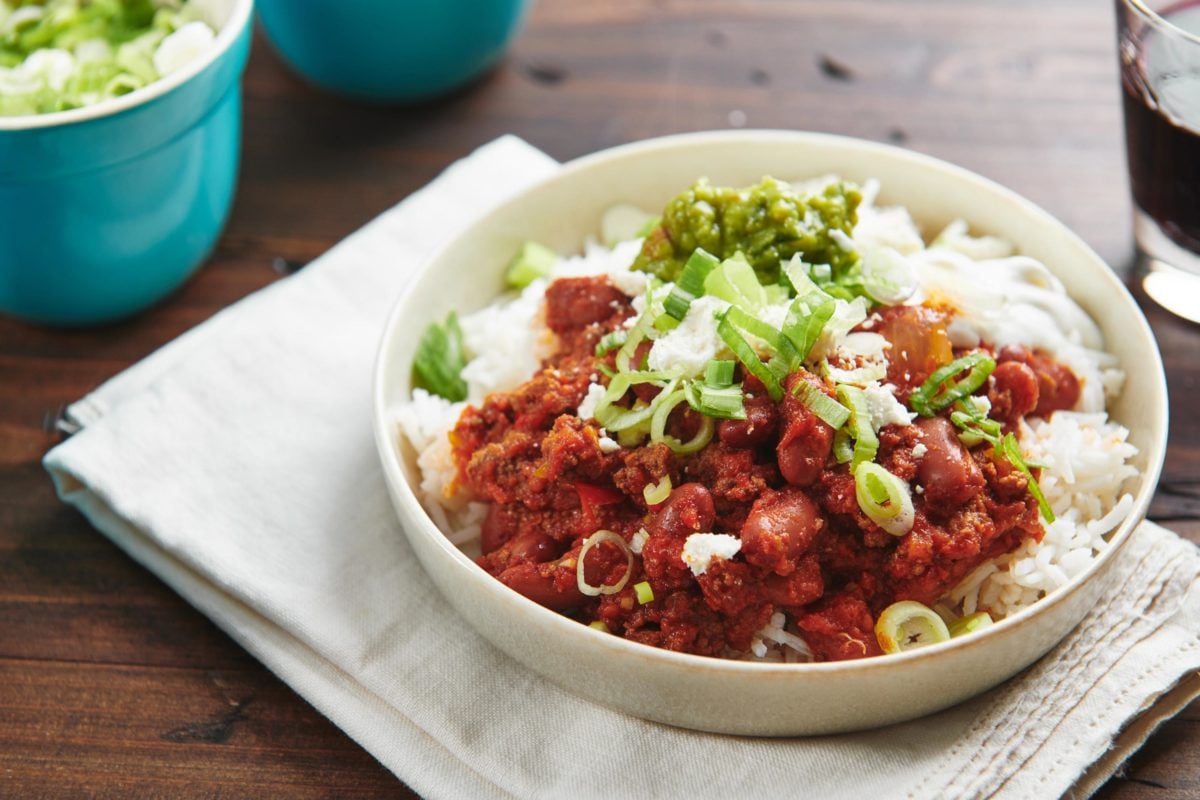 A super classic, soul satisfying chili, made in the crockpot.
---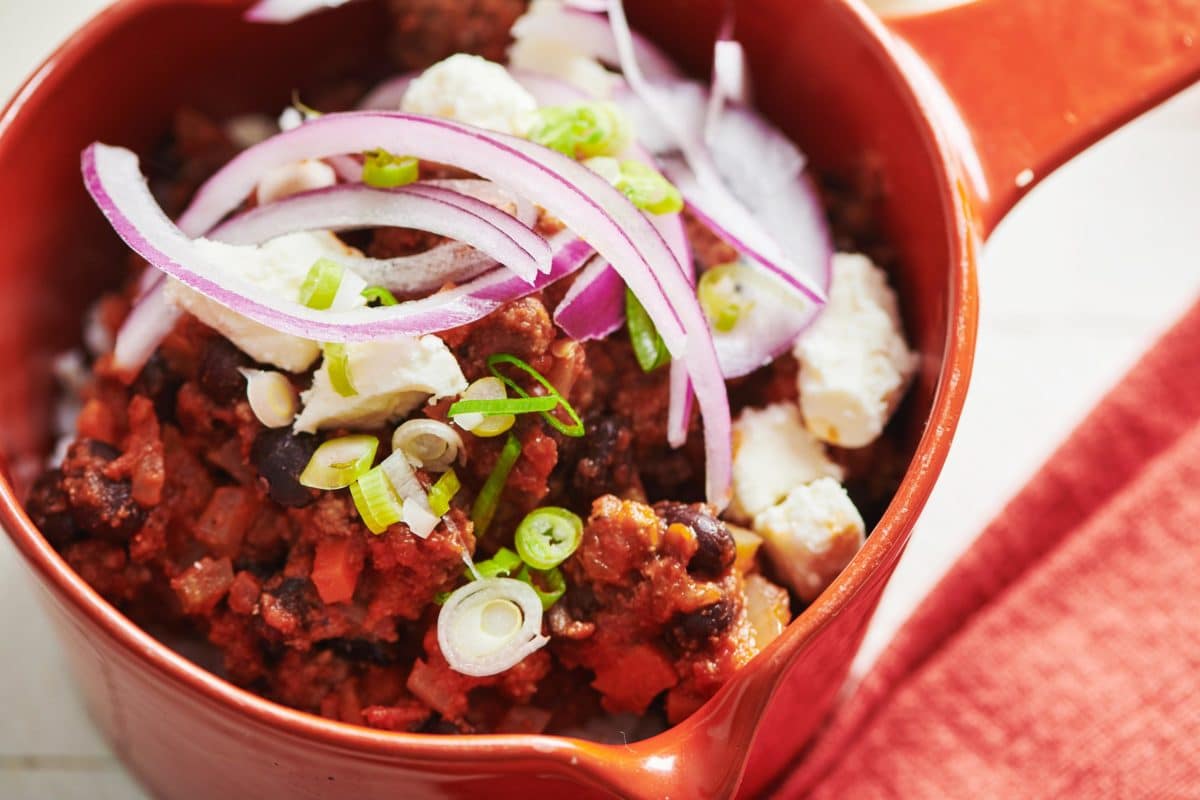 Can you ever have too many chili recipes? Trick question.
---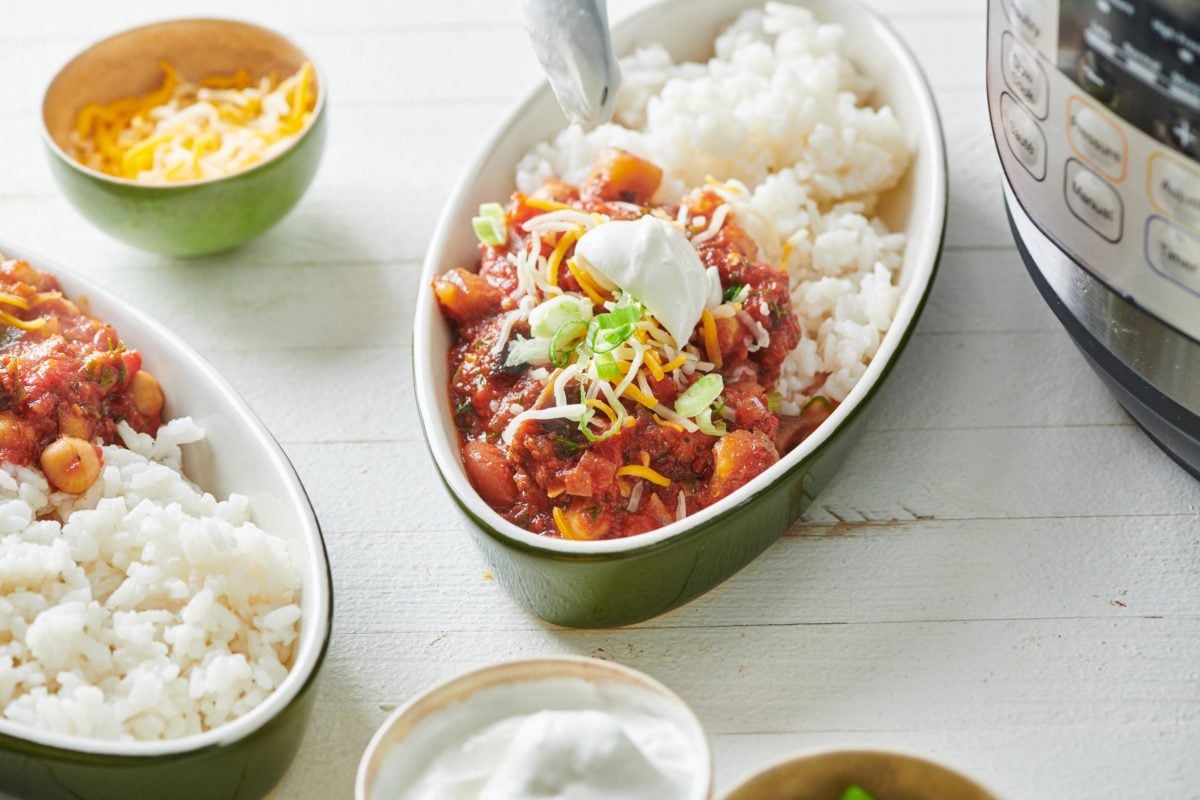 The classic perfect vegetarian chili recipe, reinterpreted for the Instant Pot.
---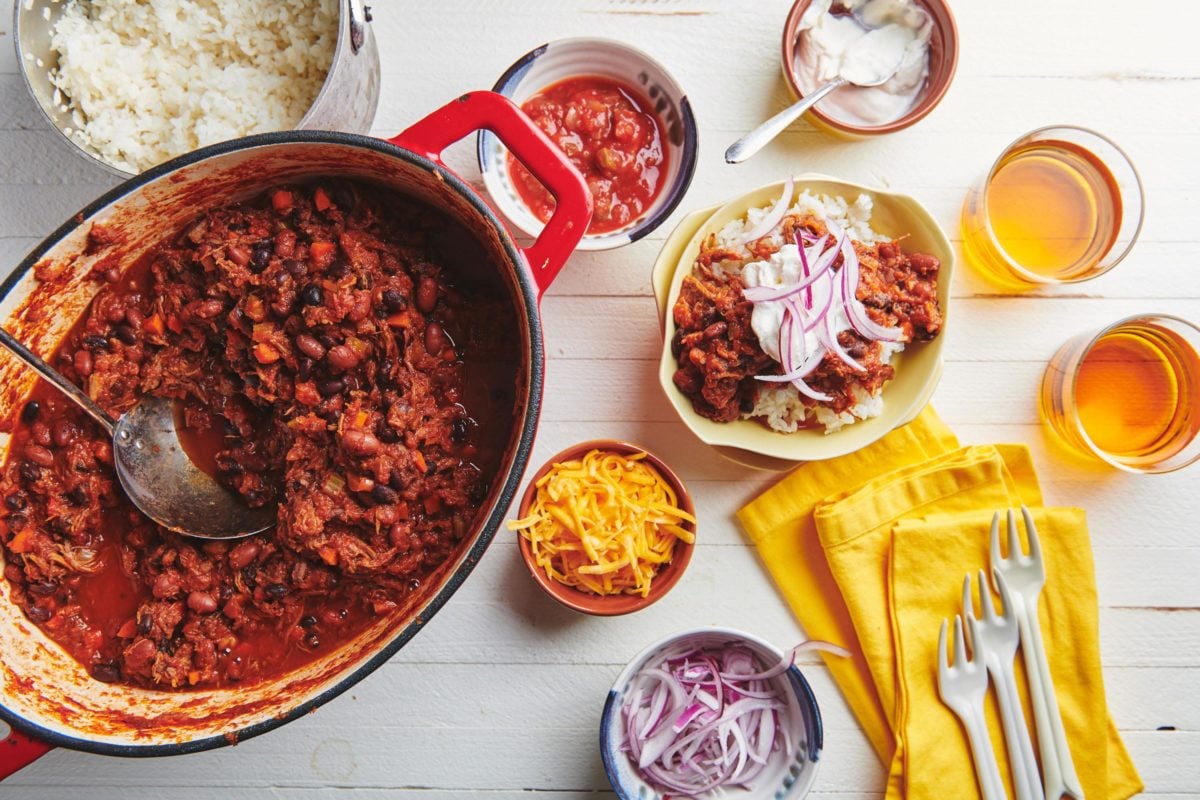 Starting your chili with barbacoa beef cooked in the slow cooker means that you will have one of the most flavorful pots of chili ever.
---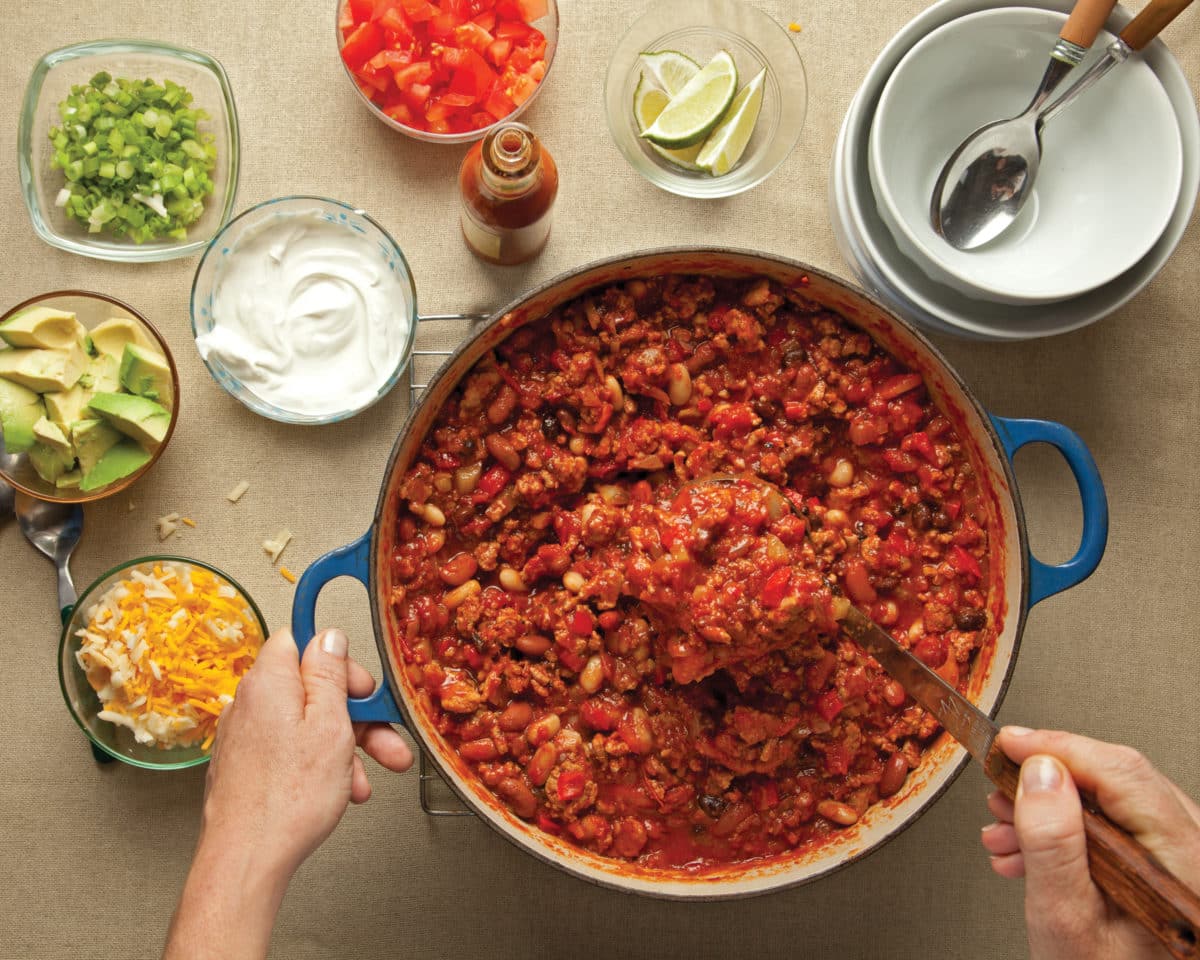 This is our all-time favorite chili recipe, made with ground turkey and turkey sausage, thick, rich, and flavorful.
---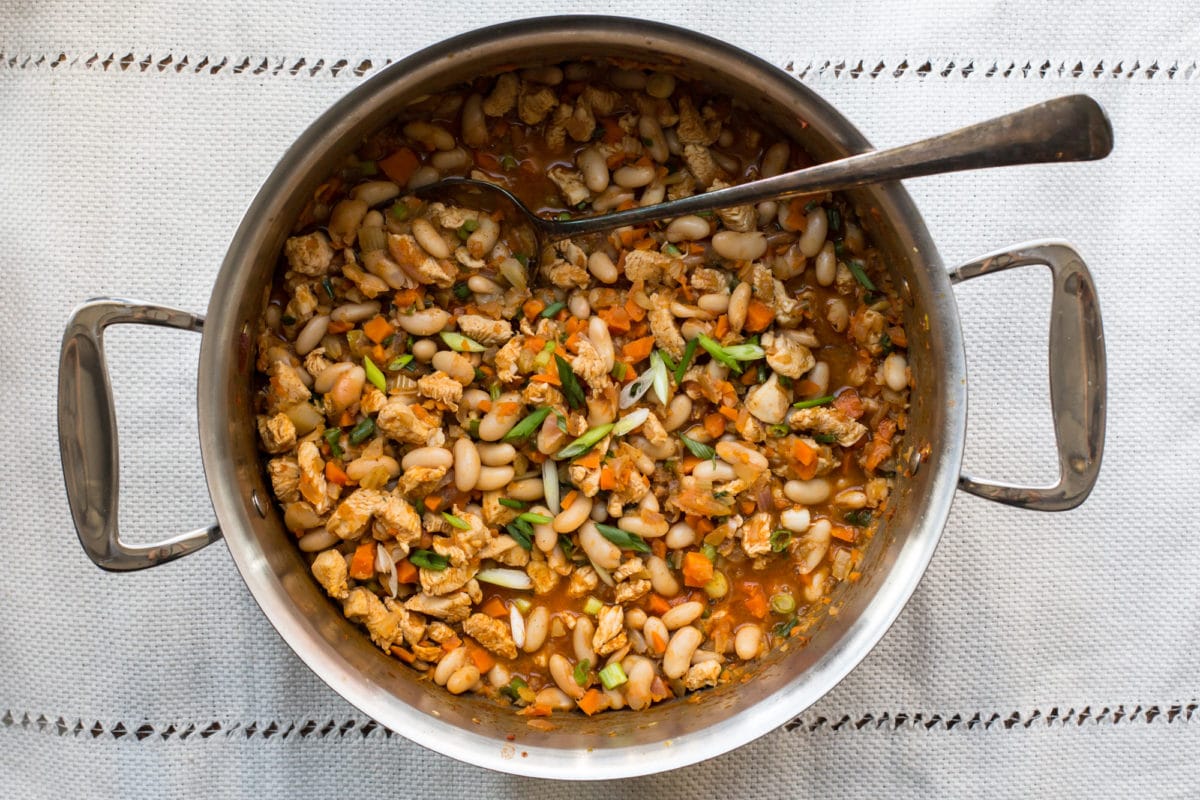 The flavor of buffalo chicken wings translated into a healthy white chicken chili.
---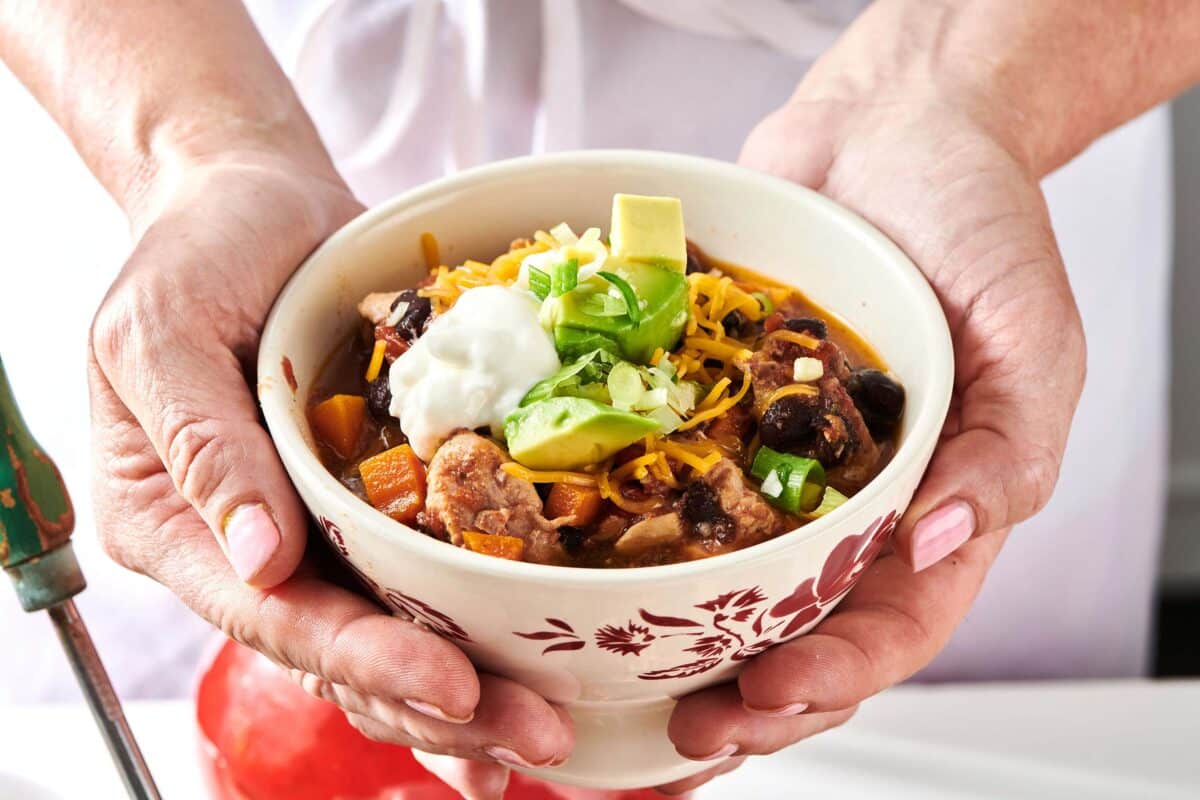 A crock pot turns juicy chicken thighs and pureed chipotles in adobo sauce into a very satisfying chili.
---