This post may contain affiliate links. Please read our privacy policy.
For the record, I usually don't make resolutions. I mean I certainly say things like, "Enough with this crap, I'm going to clean out my pantry," or "I really want to get to the theater more," or "Why can't I zip up these jeans?" but these are not resolutions, per se, more than they are random statements usually said aloud to mostly empty rooms in the hopes they will stick and become action.
I definitely don't usually tie any of these resolutions to the New Year, only because like most everyone else, I know that's the kiss of death. But this year I'm changing my tune a bit. Trying to get some fresh starts in different areas. And since there's no time like the present, and the present happens to be the New Year….well, that might be what one could call a resolution.
Food-wise, I'm also pretty freaking full. So, this is not necessarily an "I'm going to eat healthier because it's a new year" list of recipes, but rather an "I don't think I want to look at another stuffed pork loin" list.
And with that, here are 5 things I will absolutely be happy to eat in the coming weeks.
---
5 Clean and Healthy Recipes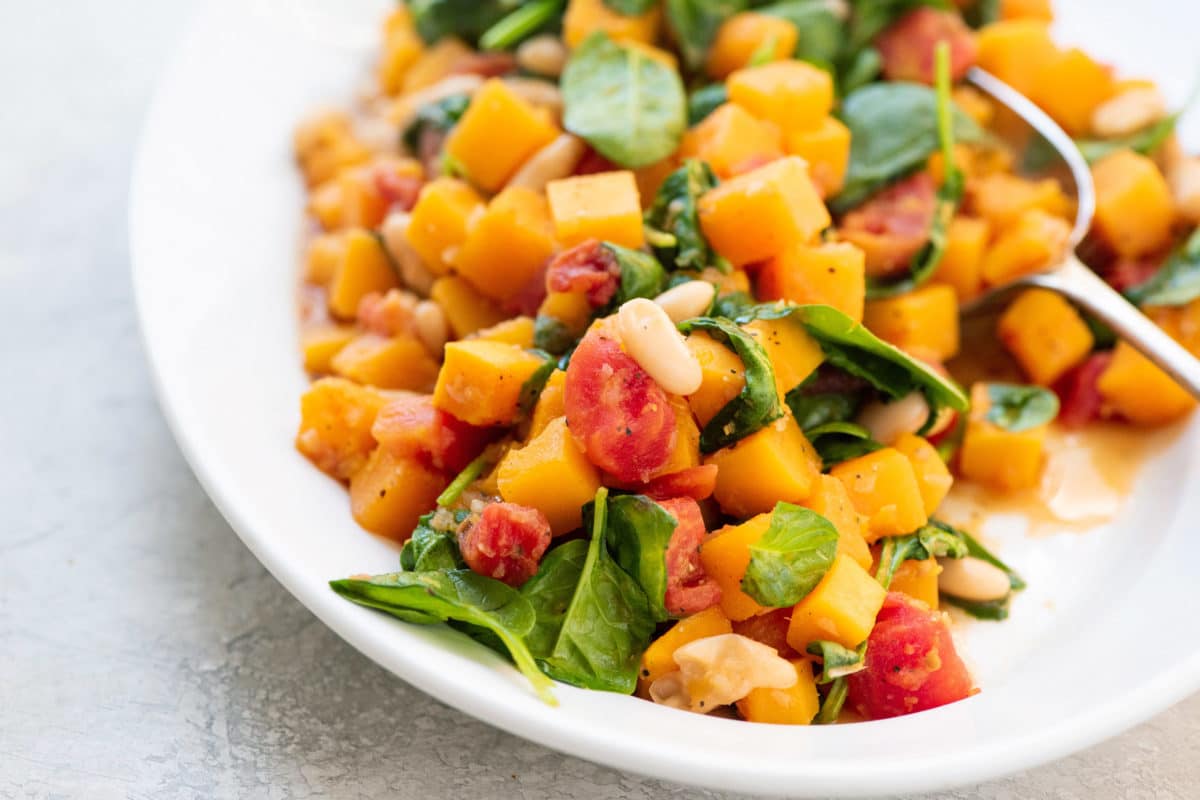 A vegan ragout recipe that's healthy and satisfying, plus a serious dose of good-lookingness (which is now officially a word).
---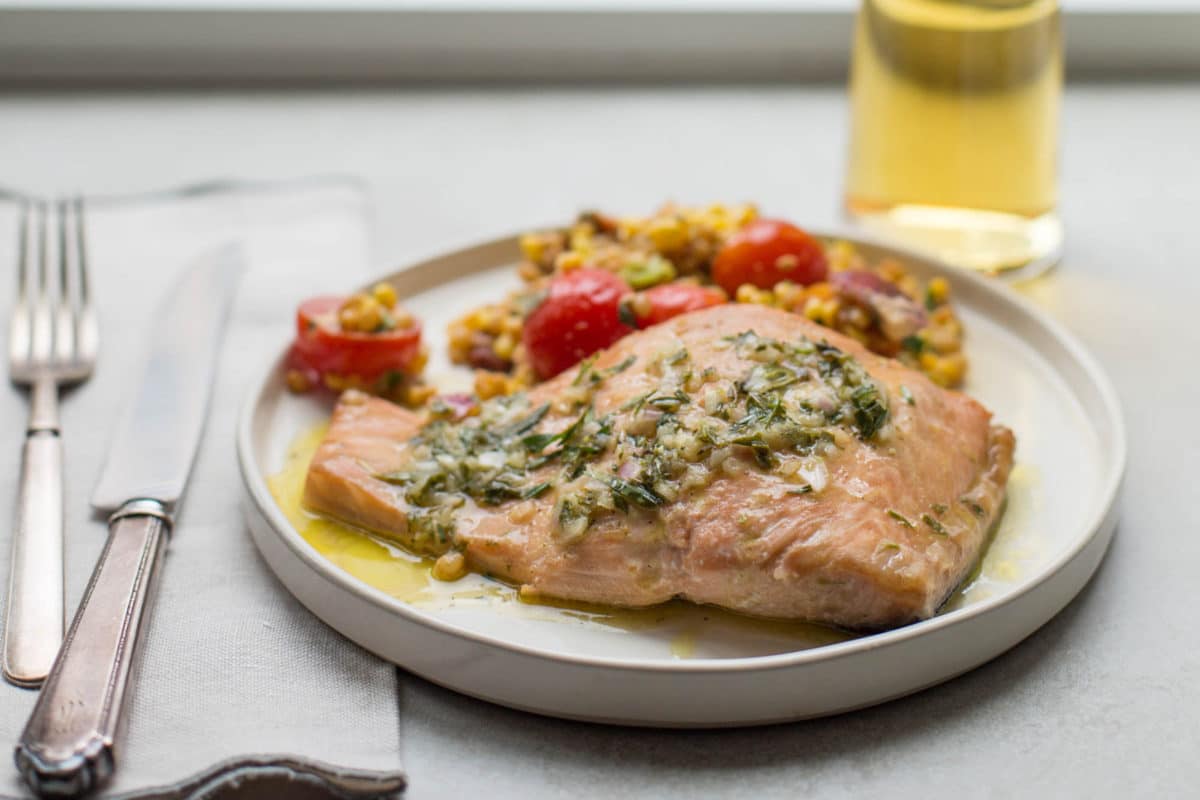 Fancy enough for company, easy enough for a weeknight. The brisk, anisey-tangy flavor of the tarragon vinaigrette is a wonderful complement to the rich lushness of salmon fillets. A "less is more" dish. Also 20 minutes from start to finish, max. Put the rice on first.
---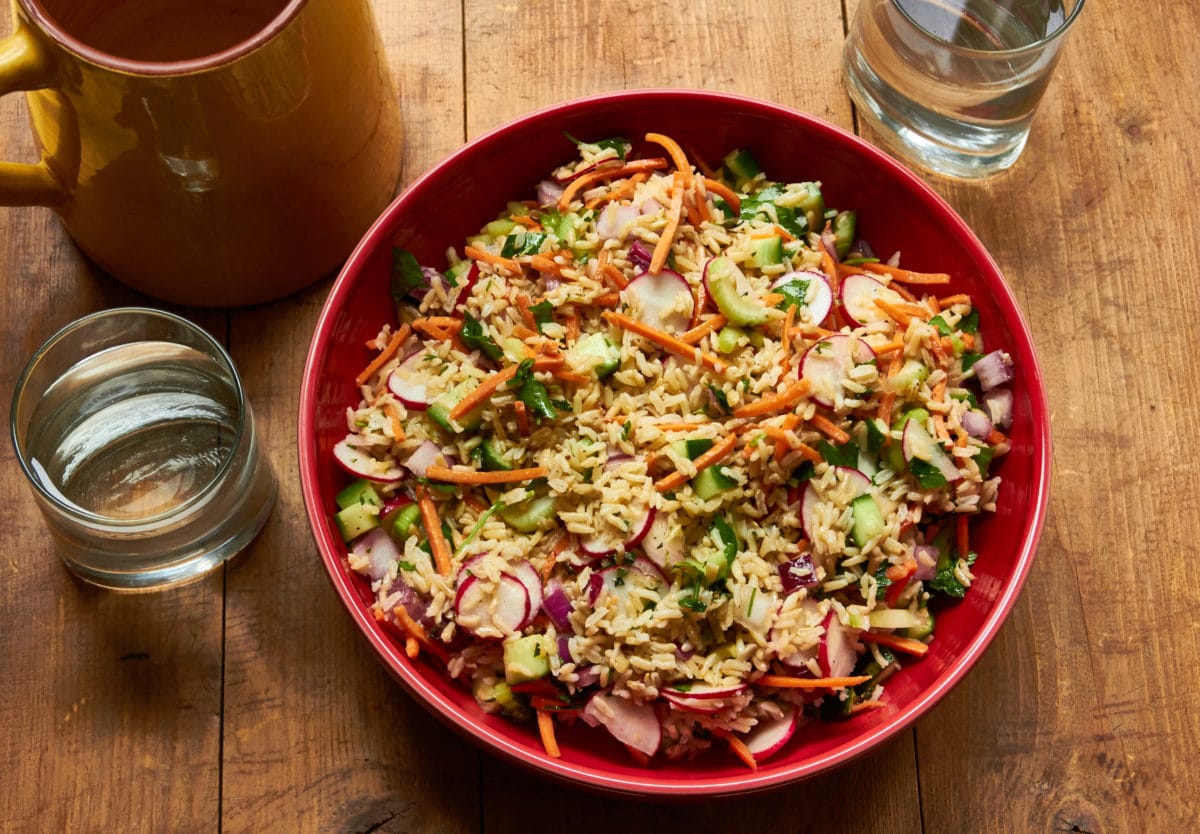 The perfect thing to bring to a potluck. This is the vegetarian side dish you're always looking for when you're hosting a crowd or have been asked to bring something to a potluck. This grain salad is easy, healthy, flexible and PRETTY. Really, really pretty.
---
This divine soup is scented with chili, cumin and coriander, and topped with all kinds of deliciousness, like avocado and tortilla crisps. This is one of my favorite soups of all time.
It is also concrete proof that healthy and clean doesn't have to mean light and insubstantial. I mean, we do need to eat things that make us feel satisfied, even if we're trying to recalibrate the old indulge-o-meter.
---
When you need a clean, pretty plate of something green on the table (that's not a tossed salad). This Fennel and Endive Salad is truly what is good and holy about clean eating.
---