The Intentional Leftover is key to my whole cooking world. I never make just enough chicken for a meal, or just enough steak, or just enough quinoa, or just enough rice. There are so many leftovers that are amazing springboards for the next meal, or just bulk up a soup or salad, or that give you a little inspiration to use up other odds and ends in the fridge. Extra rice has so many potentials uses all week long, you'll be glad to have leftovers hanging out in the fridge.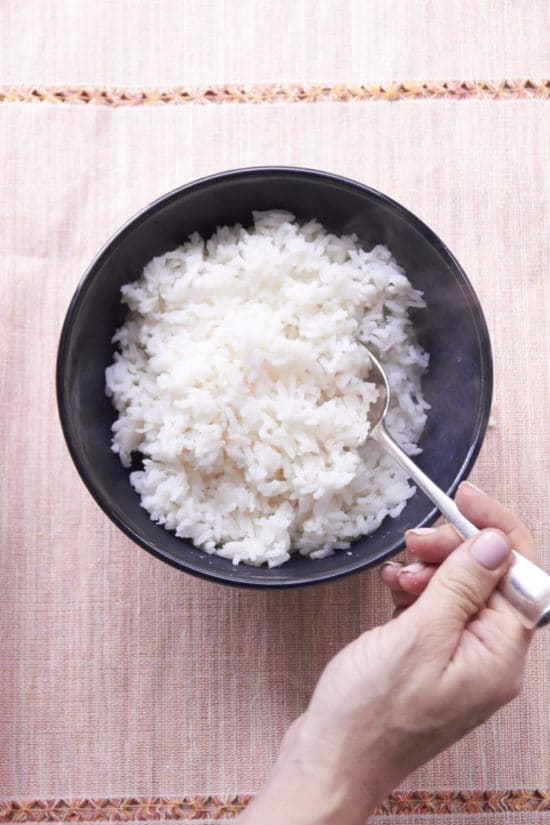 Types of Rice
Most of these recipes can work with white rice, brown rice, basmati, jasmine, even wild rice (which is actually a grass, but let's not split grains here). There are a lot of varieties of rice on the market, and most well stocked supermarkets carry quite a range of choices and brands. For your intentional leftovers, pick a type that you like best. And the next time you can pick a different type of rice, so that your dishes keep feeling fresh and new.
Making Perfect White Rice
Making Perfect Brown Rice
Cooling Rice So It Doesn't Get Sticky
If you are making rice with the intention of storing it for future use, it's a good move to cool it down quickly, so it doesn't get clumpy and sticky and too soft sitting in a pot. An easy way to do this is to spread it out on a rimmed baking sheet, either sprayed with nonstick spray, or lined with parchment paper. Then transfer it to an airtight container and store in the refrigerator for up to 4 days.
Reheating Rice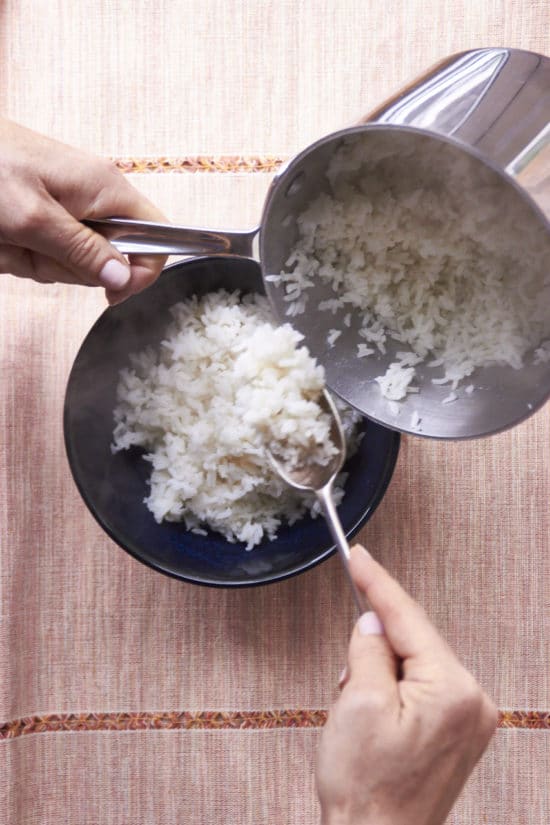 Some of these suggestions start with cold rice straight from the fridge, and some call for it to be reheated. For directions on that, click How To Perfectly Reheat Rice On The Stove And In The Microwave.
---
10 Ways to Use Leftover Rice
Here are 10 ways to use leftover rice!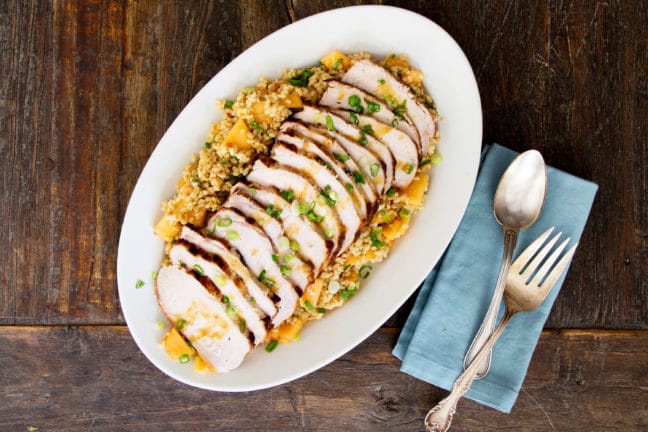 A perfect year-round entertaining dish. You can also make this pork in the oven if you prefer.
---
Make a soup people will remember—this comforting and hearty Tomato, Orzo and Dill Soup is really a meal, just top with a little fresh Parmesan to complete.
Use rice instead of the orzo in this comforting soup.
---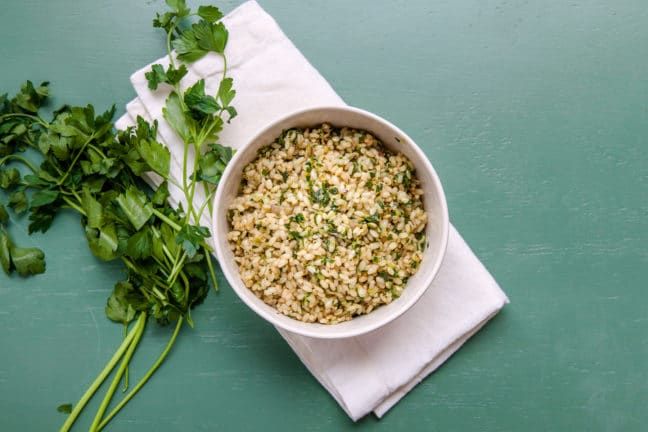 When plain rice just doesn't seem like enough.
---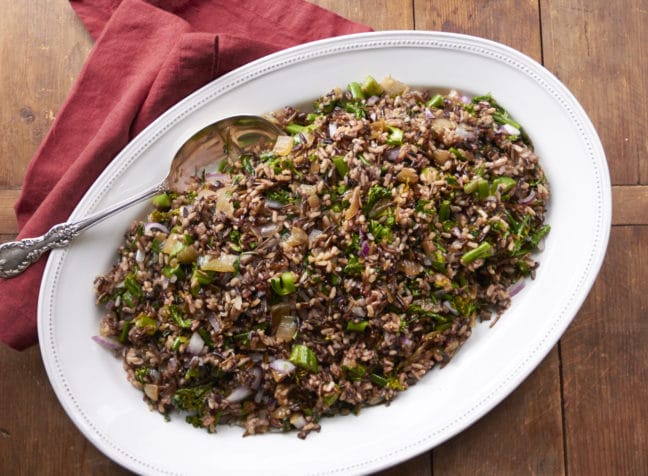 Delicious, make-ahead, portable, room temperature – there is a lot to love about this grain salad.
---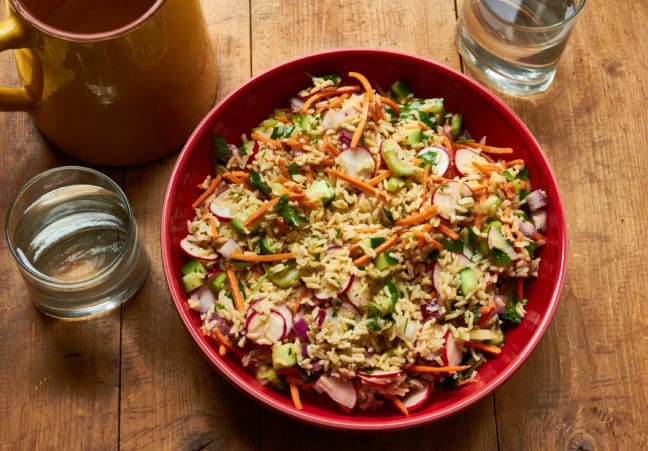 The perfect thing to bring to a potluck.
---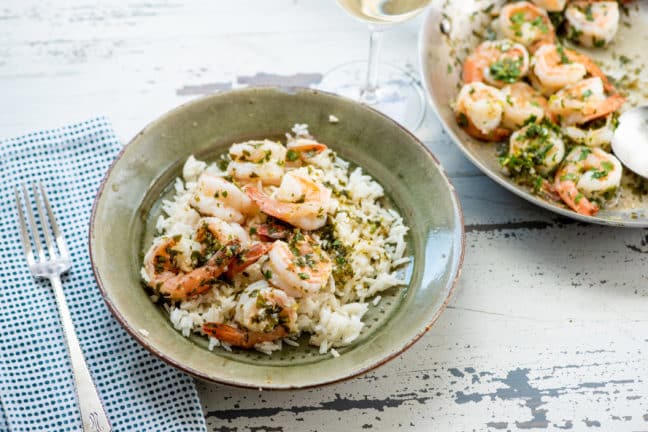 Like a cleaner, fresher shrimp scampi. Reheat the rice while you make the shrimp, and dinner is on the table in seriously 20 minutes.
---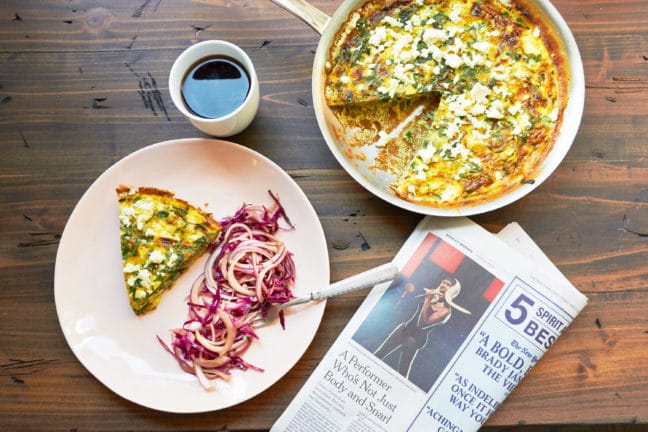 With beautiful ribbons of colorful chard, this is just perfect for a brunch. Add ½ cup cooked rice to pretty much any frittata to give it a big of heft and a nice toothy texture.
---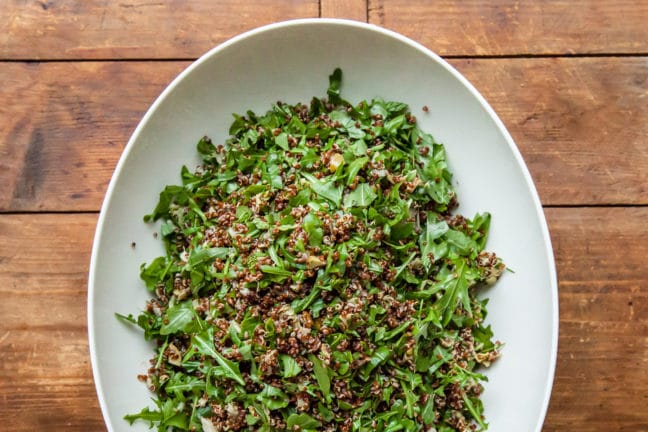 Sometimes a side dish will steal the show—and when that's the case, maybe it should be the main dish. Use rice instead of the red quinoa here.
---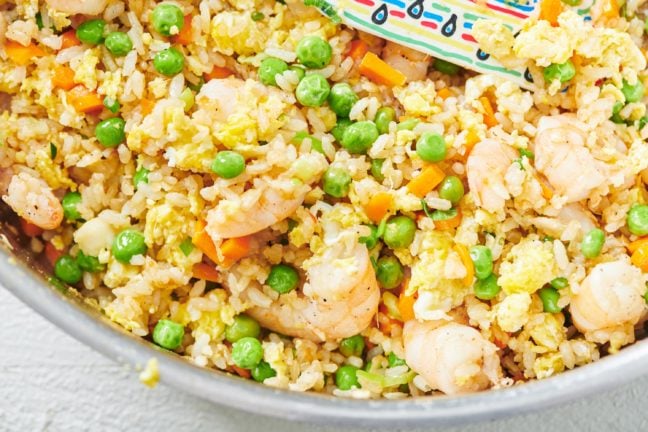 Stir fried rice is the best thing that can happen to leftover rice, and this version includes little nuggets of crisp-tender pink shrimp mixed with colorful vegetables.
This is a knock out of a reason to have leftover cold rice in the fridge!
---
This bisque-like soup is pretty and lush, and gives carrots their due respect. Just add in ½ cup cooked rice instead of the ¼ cup uncooked.
---