This post may contain affiliate links. Please read our privacy policy.
Pineapple is a popular fruit, when perfectly ripe offering a wonderful blend of sweetness with a hint of tartness.
How to Know if a Pineapple is Ripe
Smell is your best indicator of ripeness. Turn the pineapple over and smell the stem at the bottom. If it smells perfume-y and sweet, your pineapple is ready to go. Pineapples don't technically continue to ripen once they have been cut, but they will soften a bit. If you don't smell a sweet pineapple-y scent from the bottom of the fruit, you can let it sit at room temperature for another couple of days, which should improve the texture and enhance the sweetness a bit. If there is no scent, it's definitely not ripe. Give it the smell test in the store before you buy it!
The pineapple should also feel heavy for its size; that means it's got a nice amount of juice in it.
It should also have a little bit of give, especially at the base and the top. Choose pineapples with healthy green leaves at the top.
If it smells sour or vinegary then it's probably overripe and you should skip it. Also avoid pineapples with wrinkled skin, or blemishes, or those with leaves that look past their prime.
How to Store Cut Pineapple
Cut pineapple should be stored in the fridge in a sealed container for up to 4 days. You can also freeze it in an airtight plastic zipper-top bag for up to 6 months. Do not store peeled or cut pineapple at room temperature.
How to Cut Up a Pineapple
Slice off the green spiky top using a sharp heavy knife.
Place the pineapple on its bottom and use the knife to slice downwards removing the skin in pieces. Cut so you lose as little of the pineapple as possible.
The sweetest, juiciest part of the pineapple is the outside part closest to the skin, so keep as much of it as you can.
Remove the eyes (little brownish black spots) using a paring knife.
How to Cut a Pineapple: Everything you need to know about buying, storing, cutting and cooking with pineapple!

Tweet This
Cut off the bottom of the pineapple.
Cut the pineapple in half from top to bottom.
Remove the core from each half with a knife.
Slice the pineapple into long spears, or…..
Cut it crosswise into half circle slices.
You can then cut the slices or spears into cubes or chunks.
Baby Pineapples
Baby pineapples are possibly the cutest fruit around. They are often from South Africa, and might be called Queen Victoria Pineapples. They are usually about 4 to 5 inches tall, and about 3 to 4 inches in diameter, and are often less acidic than their larger cousins. You can find them at specialty stores, and online, sometimes sold by the crate.
How to Cut a Baby Pineapple
You can cut baby pineapples in the same way you cut larger pineapples. The core is much more tender, though, so you don't have to worry about cutting that out.
You can simply remove the bottom and the skin, and leave the top on, then cut the pineapple into quarters. You might consider leaving the top leaves on, which makes for a fun presentation.
People can pick them up by the leaves and eat them. Or think about using them as a garnish for cocktails or mocktails!
How to Use Fresh Pineapple
Obviously pineapple is excellent eaten straight up, or added to fruit salads of all kinds. Fresh or frozen pineapple is great to have on hand for smoothies, or to chop or puree and add to marinades to help tenderize meat and lend some sweetness to the dish. Pineapple is lovely in fruit salsas, stir fries, or to add to kebabs. Sliced pineapple is also wonderful on the grill.
---
Recipes with Pineapple:
Classic fried green tomatoes get a modern twist with a few spoonfuls of a vibrant and sweet-tangy fruit salsa.
---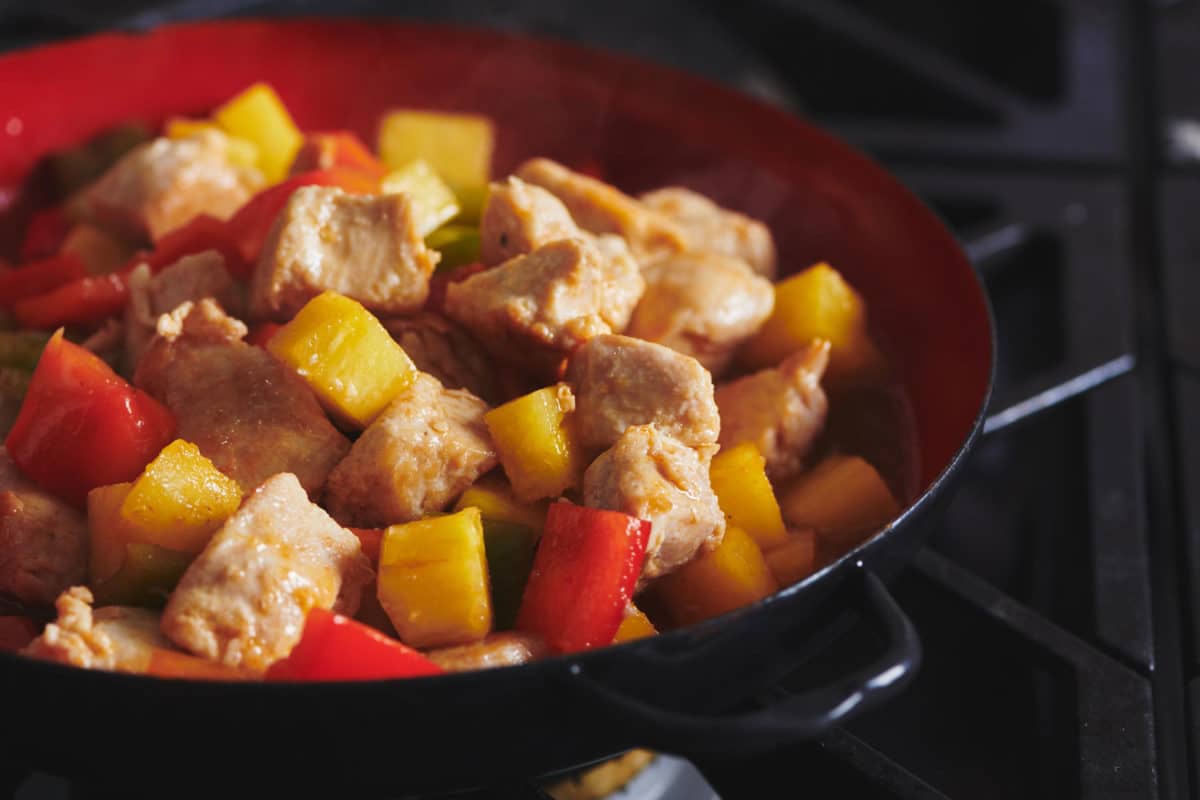 This pretty, sweet and gentle old-school Chinese-American favorite comes together in 20 minutes.
---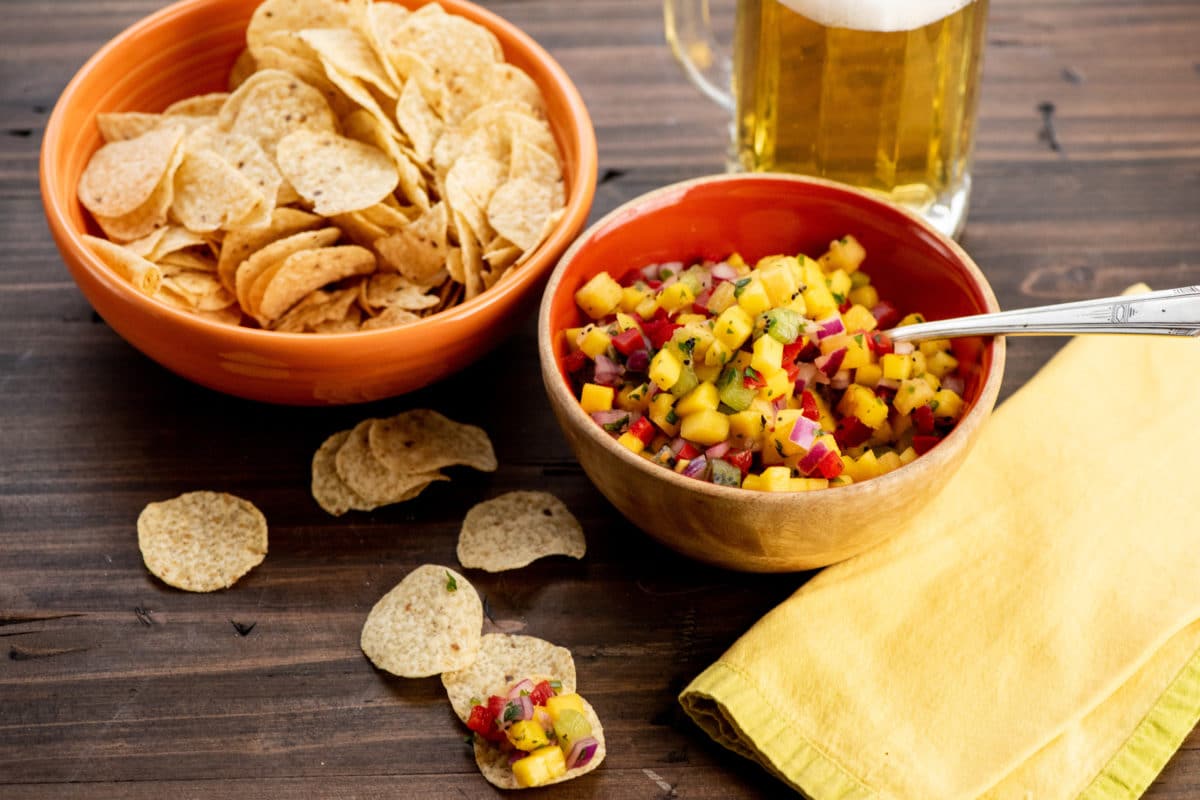 This will add color and crazy flavor to anything it's served with.
---