This post may contain affiliate links. Please read our privacy policy.
One of my very, very, very favorite things in the world is when I see someone who has been afraid of entertaining suddenly start to feel good about it. Two friends, Netta and Kate, who I work with, have recently begun to experience the little rush that comes with getting a dinner for friends together smoothly, with both the food and the mood of the evening coming together in that happiest of ways.
Here are some of the most basic things to think about. These become second nature with time. Start small with a few people, and a few dishes, get your entertaining sea legs, and you'll find it a lot of fun to expand from there.
1. Write everything down. Don't count on memory for anything (there have been quite a number of times I found the sauce for the pork loin in the fridge while putting away the party leftovers. Or discovered the Brussels sprouts in the microwave the next day.)
2. Organize those tasks over time. even little things like "find votive candles" and "choose serving utensils" can become last minute scrambles and anyway, crossing things off a list is the most gratifying things in the world. Give yourself lots of stuff to cross off.
Decide what you will do three days before, what you will do the night before, what you will do the day of. You can shop for nonperishables any time. Most produce, meat, and poultry can be bought three to four days before your event, but do buy fish the day before.
3. Start by thinking of a general theme or cuisine (Italian), whether you're going for a hot meal or a room temperature meal (a good idea if you new to entertaining), and the kind of occasion it is (50th birthday vs. end of school get-together). Think of the time of day and the time of year.
Then pick a protein, a starch, and a vegetable, and picture them on the plate together. Do they work together in terms of flavors, and are there nice color s on the plate. Good, that's your meal. It's that simple. Then you can think of an appetizer and a dessert that go with your meal, and you have a menu.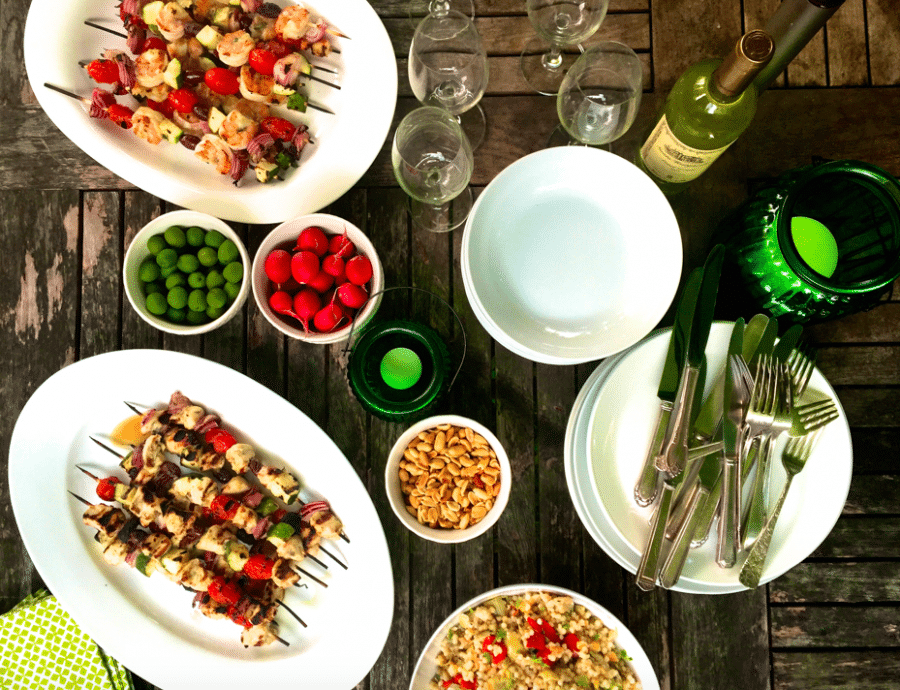 4. Make thorough shopping lists from the recipes you'll be making. Buy everything you can as early as you can, meaning if you're using bulgur wheat, you can buy that whenever you next go to the market, and of course perishable items like fish or berries need to wait until the day before or the day of. Organize your shopping list accordingly.
5. Less is more. This is the rule I always threaten to break. That means fewer dishes (easier on you) and reasonable amounts of food so the table feels generous but not ridiculous. Truly, if three side dishes are going to make you insane, just make one or two, and enjoy the party, and know that your guests are not going to head home thinking, "Only one cooked vegetable? Philistine."
6. Make everything ahead that you can. All of those, "Oh I can do that at the last minute" jobs start to mount up, and the last minute is never long enough. And for those things that really do need to wait to the last minute, like dressing a lettuce salad, set yourself up to make it as easy as possible. Put the lettuce in the serving bowl, put the dressing in a container on top of the salad, lay out the serving utensils, and you will be ready to pour, toss, and serve in an actual minute. And give your friends tasks! When someone asks, "what can I do?"….answer them!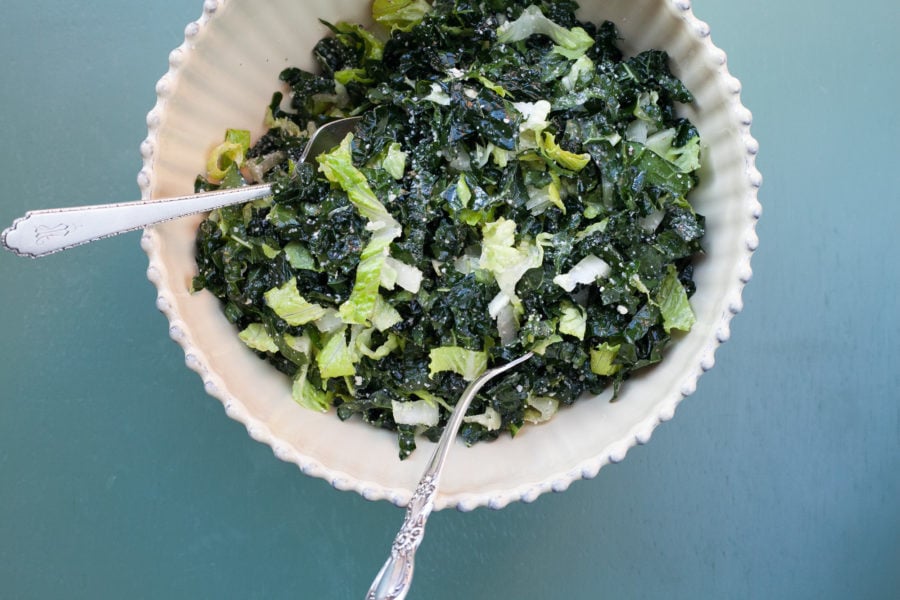 7. Set up the table and the buffet and the bar, if applicable, the day before. Put out the glasses, put out the ice bucket, put out the platters you will be using with post-its on each plate identifying which food will go in which dish, put the serving utensils next to their appropriate dish, set the table of stack up the plates and utensils, arrange the flowers.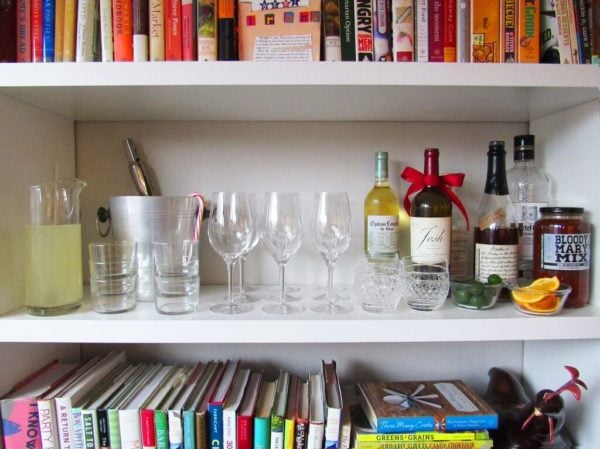 8. Think about letting people bring a dish, or maybe getting one or two prepared dishes to lighten your load. There's nothing wrong with a prepared shrimp cocktail or a great cole slaw from a good deli, and again, when your baking friend says, "What can I bring?" tell her!
9. Think about a single cocktail (alcoholic or not, or the option of both versions) for the evening. My friend David Schiller often does this, and it's always fun to walk into his house and be offered a glass of something called Tears of the Prophet. "Pretty classy," I always think.