This post may contain affiliate links. Please read our privacy policy.
Sometimes the things that sound the simplest can sauce us to pause. A recipe calls for cutting chicken into cubes, or lists cubed chicken in the ingredients …but does that mean exactly?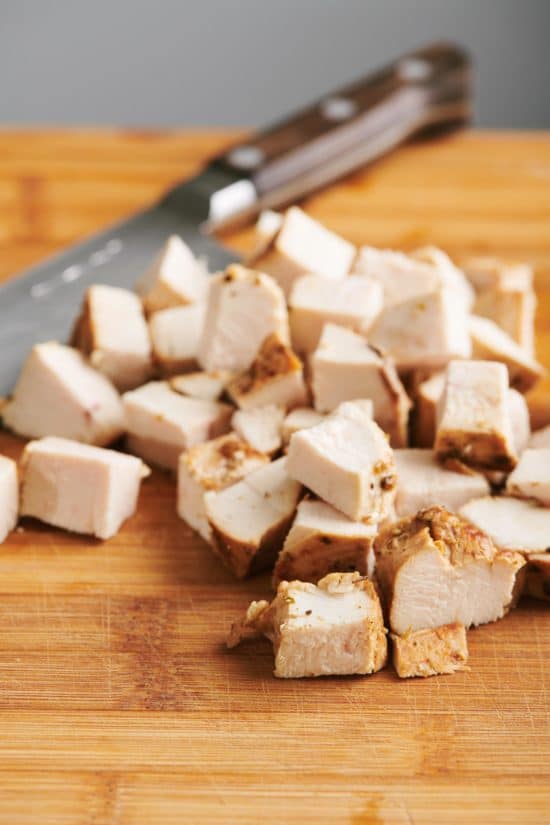 This method actually works for both uncooked and cooked chicken alike. Raw chicken is softer, and therefore a little harder to cut super evenly, but with a sharp knife and a steady hand, lovely even cubes can be yours. Take your time. No one is timing you (unless you are on a reality cooking show of some sort, in which case you are likely not reading this piece).
How to Cube Chicken Breast
The easiest way is to first slice the chicken crosswise into slices. The thickness depends on how small or large you want your cubes to be. For 1-inch cubes, cut your chicken into 1-inch slices. Simple.
If your chicken is thick you may want to cut the slices lengthwise before cubing them. For thinner breasts, or thighs, you might just need to cut the slices crosswise.
The cut the chicken slices into cubes, making all of the sides approximately the same size. Again, no one is going to measure your results with a ruler, and you probably will be using the cubes in a stir fry, a salad, or a casserole of some kind. So no worries on precision here.
How to Cube Chicken Breasts: A simple how-to for cutting cooked or raw chicken into perfect cubes or dice.

Tweet This
How to Dice Chicken Breast
If a recipe calls for diced chicken, it usually means that you want small cubes, somewhere around ½-inches on all sides. So for ½-inch cubes (or dice) you want to start with ½-inch slices, and then cut the slices lengthwise into ½-inch strips before cutting them into ½-inch diced cubes.
---
4 Cubed Chicken Recipes: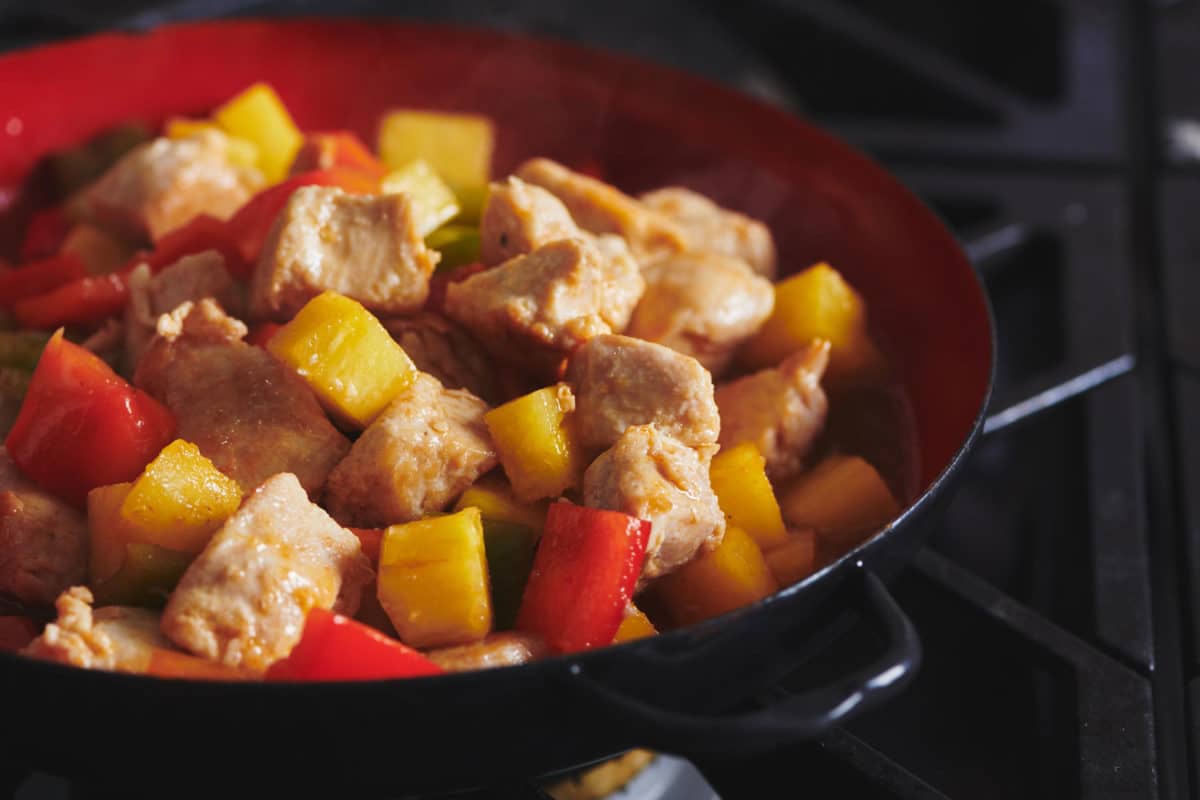 This pretty, sweet and gentle old-school Chinese-American favorite comes together in 20 minutes.
---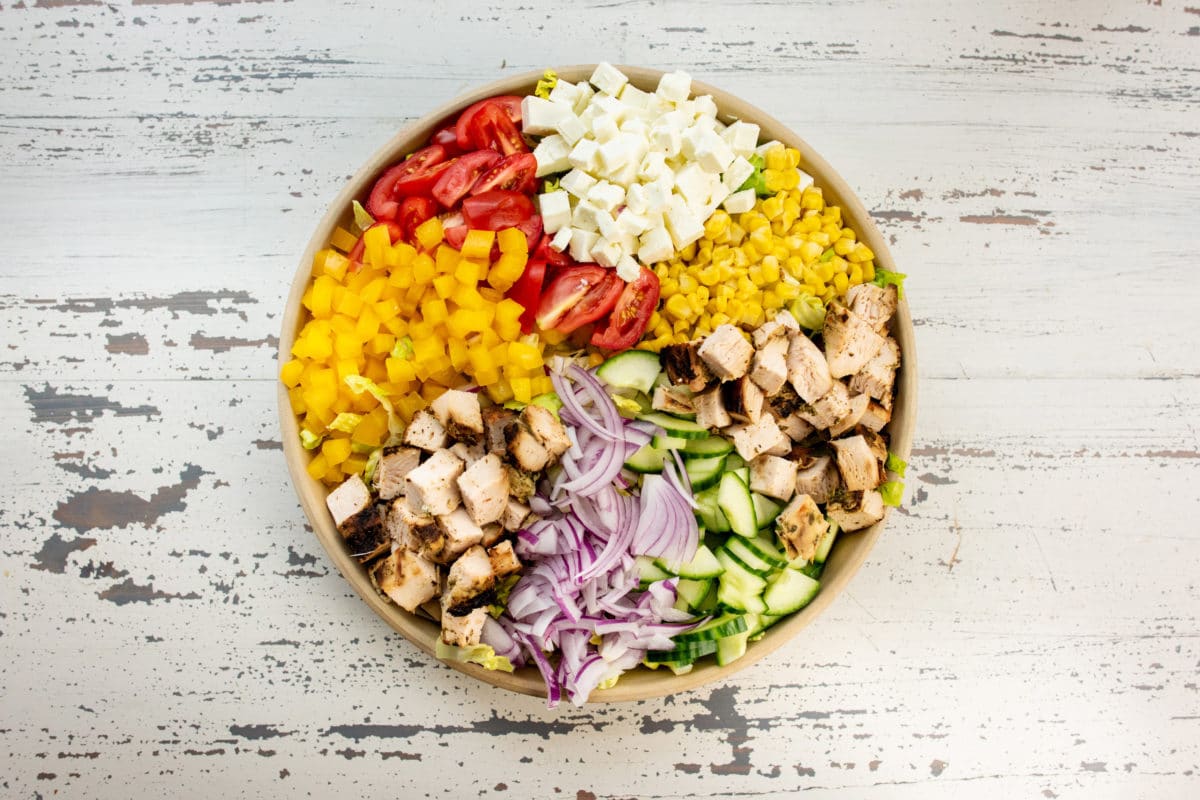 This was one of the best lunches ever, just that perfect chopped salad.
---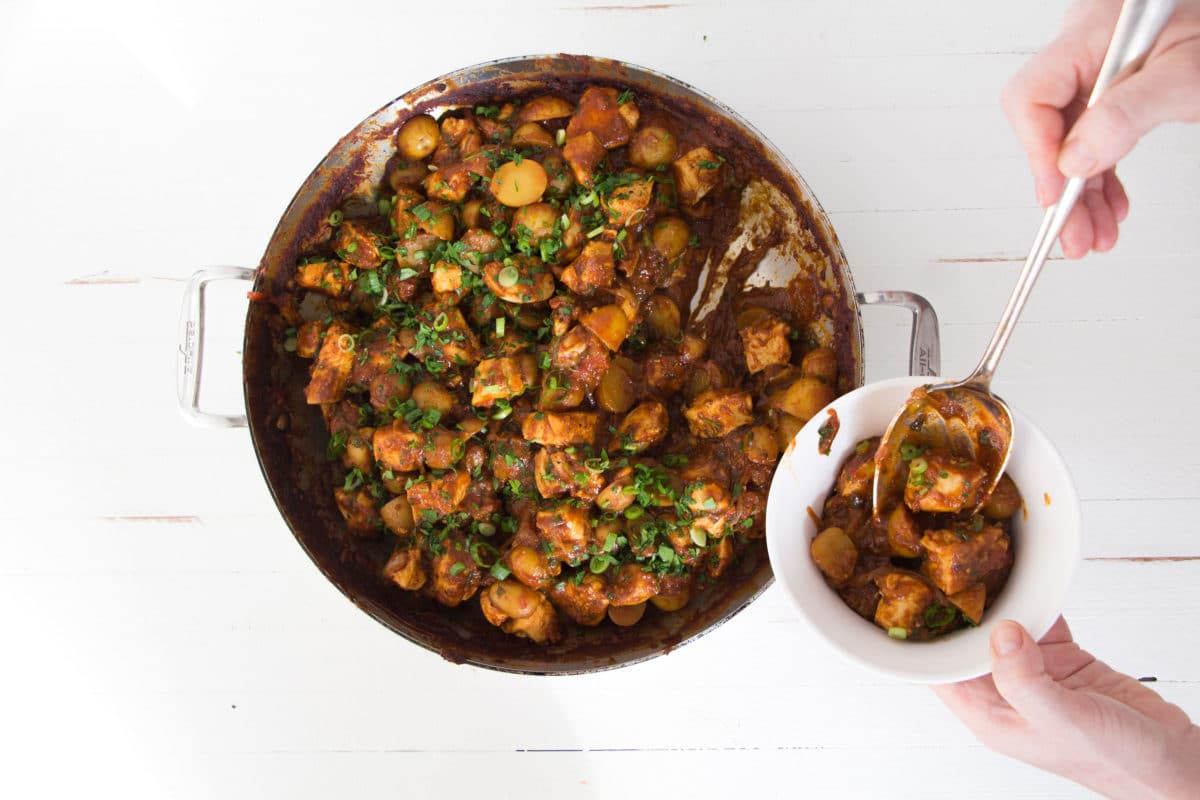 A handful of Indian spices turn a couple of ingredients into a satisfying full on meal.
---
This lush, colorful chicken and filled pasta dish will have everyone vying for seconds.
---
3 Diced Chicken Recipes:
This thick and satisfying soup has tailgating or sidelines or post-game meal written all over it.
---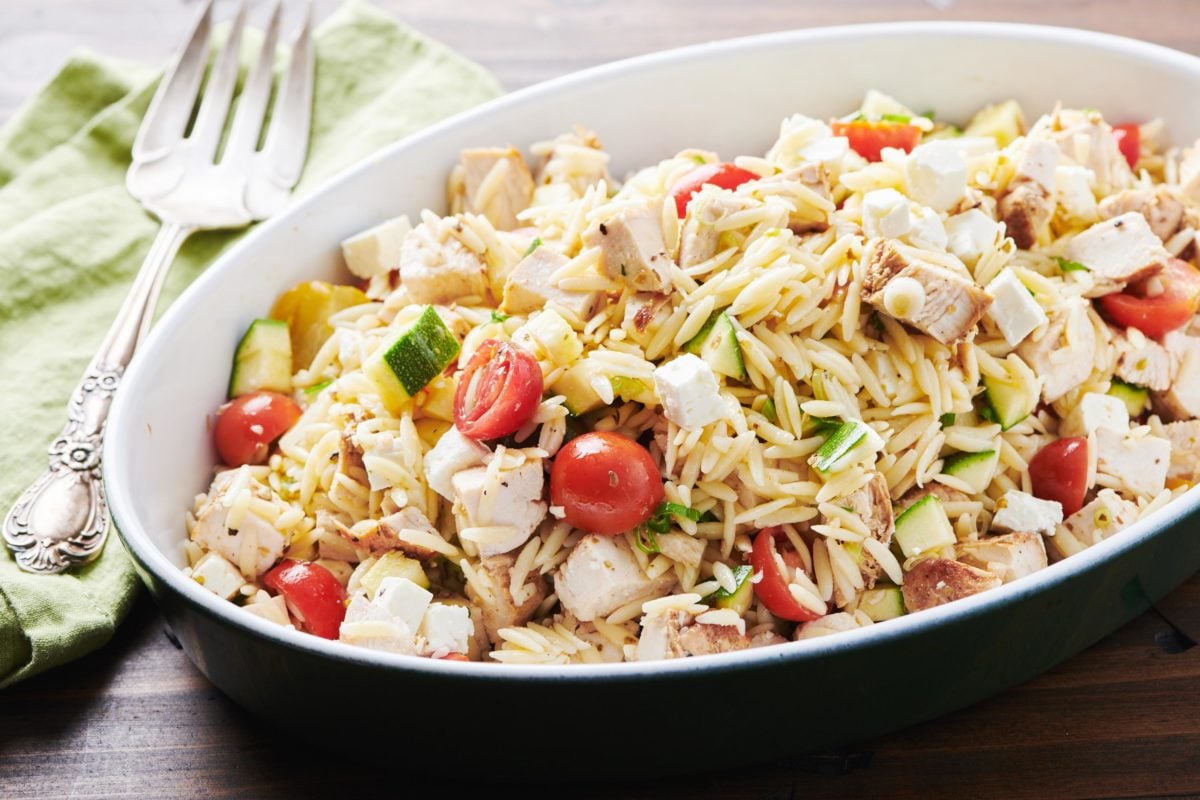 This is so, so pretty, and can be made ahead, which is great when you have a crew of guests.
---
Lemon and Scallion Chicken Stir Fry
A simple chicken stir fry for a weeknight dinner.
---