This post may contain affiliate links. Please read our privacy policy.
There are few large pieces of meat that my family loves more than a leg of lamb, and few that make more of a statement for company. It looks so impressive, but the truth is it's no more difficult than making any other kind of roast – the oven really does all of the work. And it's a classic and show-stopping main course for an Easter celebration, or any festive spring get together.
You can choose between bone-in, semi-boneless, or boneless, rolled and tied or just plunked down into a roasting pan or rimmed baking sheet. Butterflied is also an option. For medium rare you want to take the lamb out of the oven when the internal temperature is at 120 degrees F and it will climb another 5 or 10 or so degrees as it sits. Do keep an eye on the internal temperature with a meat thermometer – you want those rosy pink slices, and there are always the ends for people who like their meat more well done.
---
6 Amazing Leg of Lamb Recipes
This leg of lamb with its gorgeous crunchy crust is a showstopper.
The meat is seasoned with garlic, orange zest and herbs, and marinated overnight.  Then the roast is covered in a thick layer of mustardy Panko breadcrumbs speckled with fresh parsley which forms a fabulous crust. 
---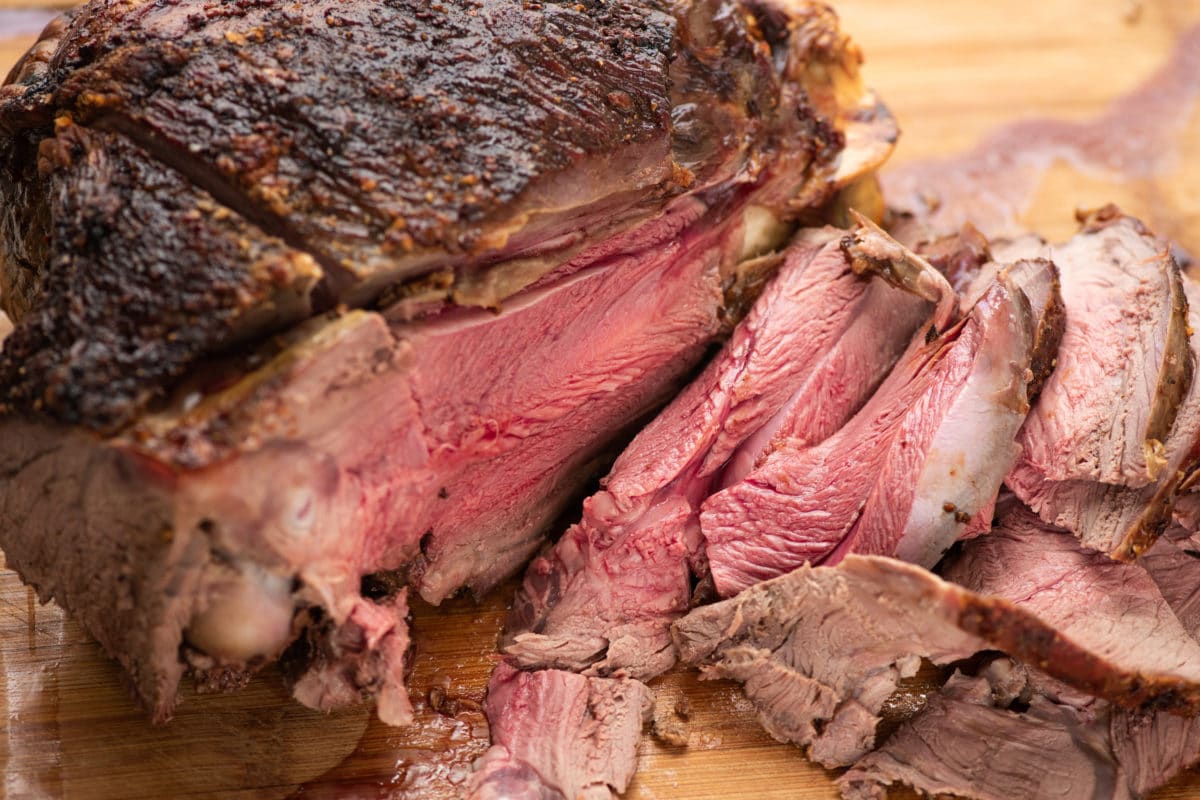 ---
A tangle of fresh greens play so beautifully against rich lamb. This is a very impressive main dish, and not hard at all.
This would be great served over couscous, either Lebanese, Israeli, or Mediterranean (I am nuts for the bigger versions of couscous), or classic small couscous. Saffron Couscous is an extra special accompaniment.
---
The perfect spring show-off main dish. Dial up or down the amount of the fresh herbs as you like in this dip (no dried here, please), and if you aren't a fan of fennel, or you forgot to pick it up at the store, you can skip that.  
---
This beautiful lamb roast is infused with fabulous spices, but don't skip the harissa sauce. It takes all of 30 seconds to stir together and it's a fantastic little finish to the dish.
---
This Greek-style leg of lamb has a little spiral of extra flavor inside, and looks like it was more complicated than it really is to make.
---