This post may contain affiliate links. Please read our privacy policy.
My newsletters are nothing if not inconsistent (how do you like my flagrant use of the double negative?).
Last month, I talked about my recent favorite grain salads.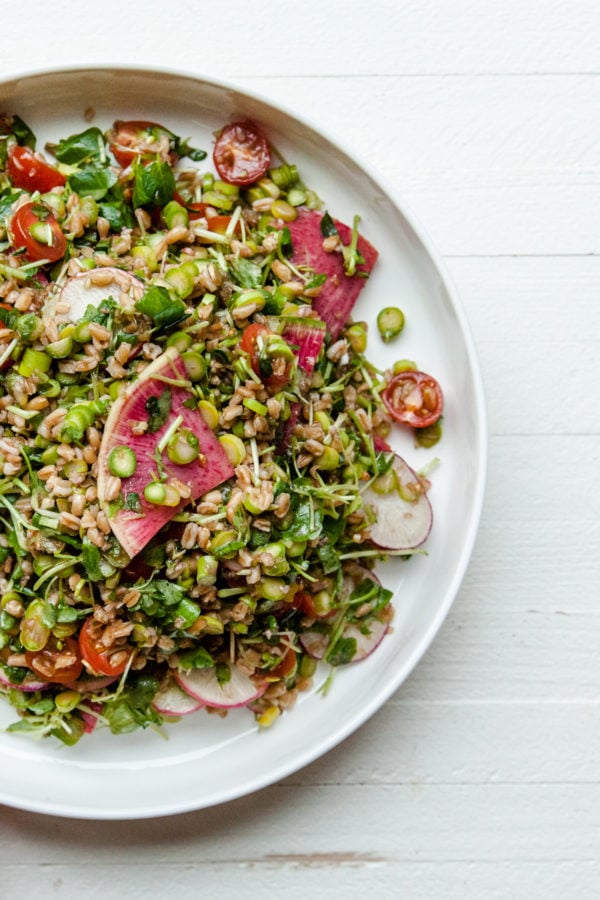 The month before, it was Mother's Day. The month before that, it was my eighth-grade home ec teacher.
I'm telling you, this writing thing is not a bad way to compensate for those little ADD flare-ups. (I'm recently self-diagnosed, but I'm really quite sure, and I think it may explain a lot.)
Today's topic: the Olympics! They're a-comin'. And like the whole world, I'm excited, though my own athletic prowess vacillates between taking yoga classes one day and just putting on my yoga pants another day.
The truth is, I've always wished that the IOC would make repurposing leftovers an Olympic event, because not only would I make the team, I would probably medal. I'm that confident in this arena.
Here are 5 other kitchen-related events I think should be considered for future Olympic Games, for purely selfish reasons.
Scraping the Burnt Part Off: Games would include toast, pork chops, grilled vegetables, and quesadillas.
Slicing Steak While a Cute Dog Rests His Paws on Your Thigh: Extra points for not being a total softy and giving the dog most of the steak (I do not medal in this sport).
Speed-Marinating: This is when you realize just one hour before dinner that you should have marinated a piece of meat in the fridge for several hours, so you keep flipping it around in the marinade, leaving it at room temperature, and thinking absorbent thoughts.
Hiding Thin Mint Cookies: I've been practicing this one for years, just in case.
Eating Popcorn: This one is pretty self-explanatory.
Ok, that's it for now. I'm off to train.